This tiger craft uses marbles and paint to create the tiger's stripes! Kids love this art technique!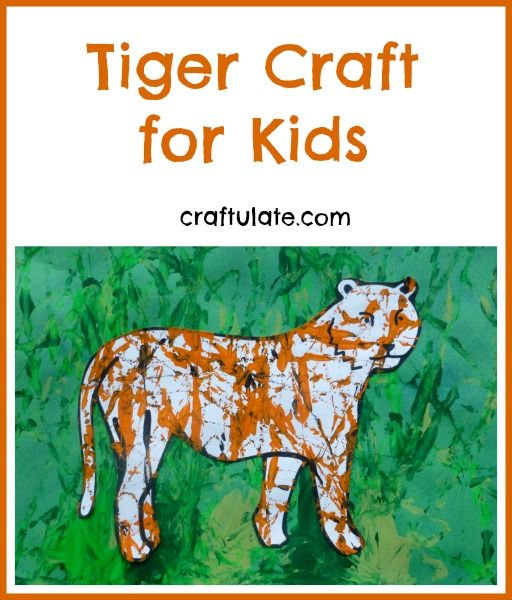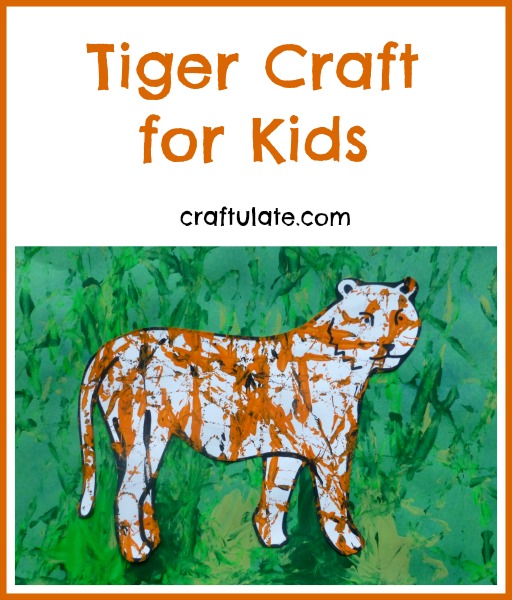 The following post contains affiliate links, which means that at no extra cost to you I can make a tiny bit of money to help support this blog. Thank you!
This craft idea came to me after we did our recent Marble Painting activity. We just did abstract designs that time but this was a bit different as was inspired by the book The Tiger Who Came To Tea.
White cardstock
Orange and black paint
Marbles
Deep baking dish or container
Scissors
I printed out a blank outline of a tiger onto some white cardstock. The one I found on Clker didn't have stripes which was perfect – but was also missing details like eyes and nose. I added those in with a black marker before we started. I taped the tiger picture down to the inside of a deep baking dish and added a few squirts of orange and black paint at the top of the picture. This was to try to and encourage a vertical stripe design. I made three puddles of orange and two smaller ones of black so that the black paint didn't take over! I placed a marble in each puddle of orange paint.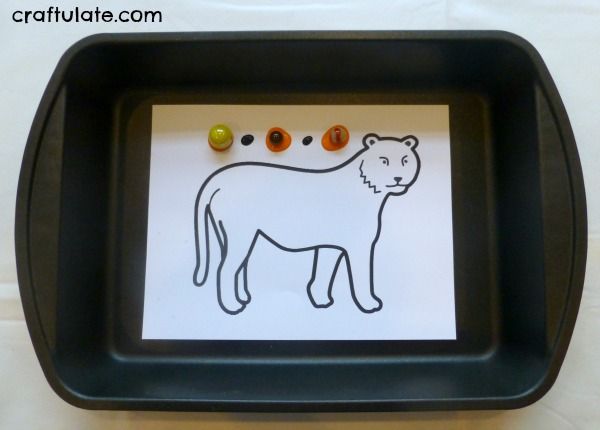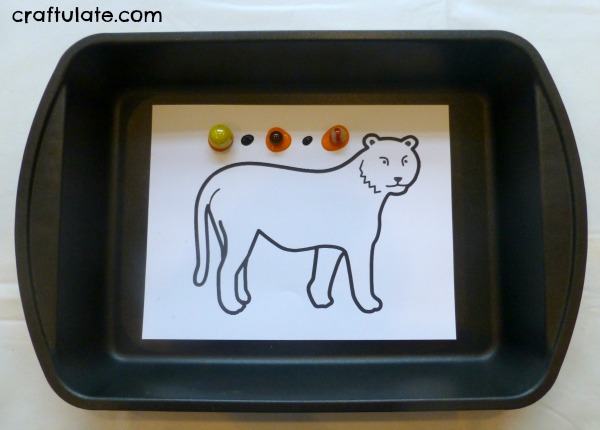 Then it was time to get rolling! F tilted the baking dish to move the marbles over the card. We worked to get as much paint coverage over the tiger as we could.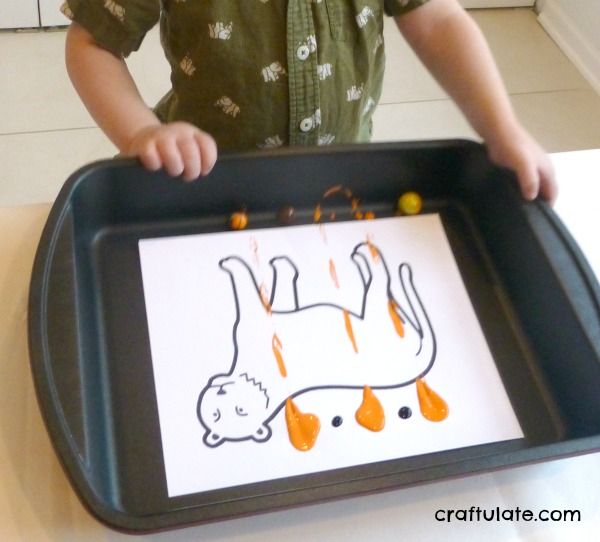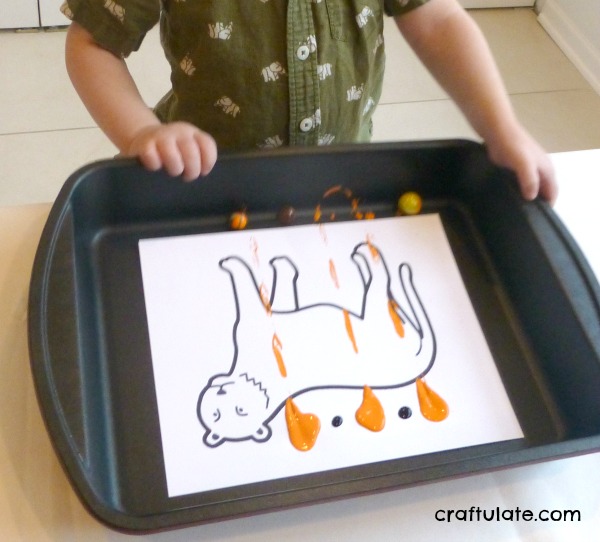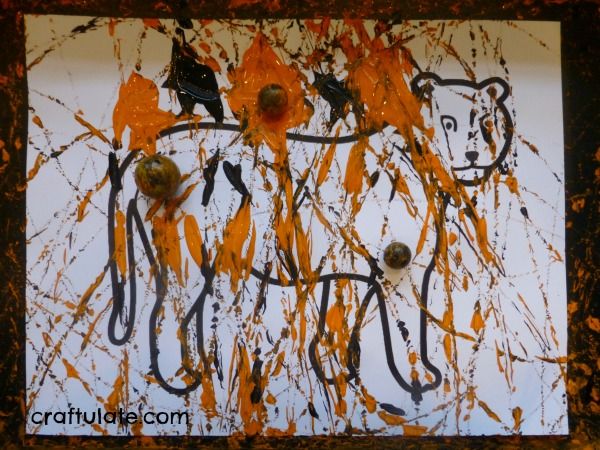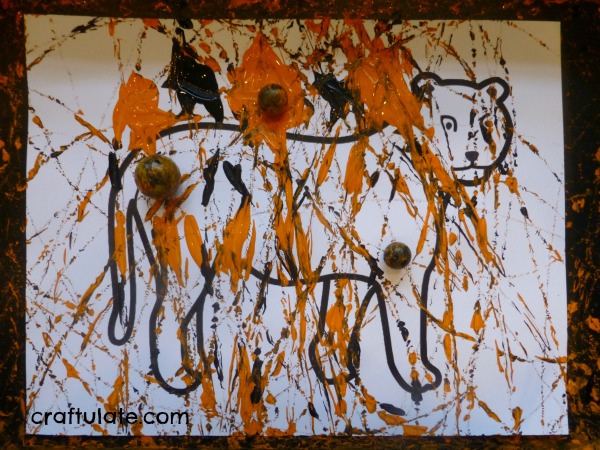 When he had finished he wanted to do another one – luckily I'd printed two copies!  Once the pictures had dried I cut them out and added back in a few features that had been painted over. I glued them onto a green background we had made using the same marble painting method!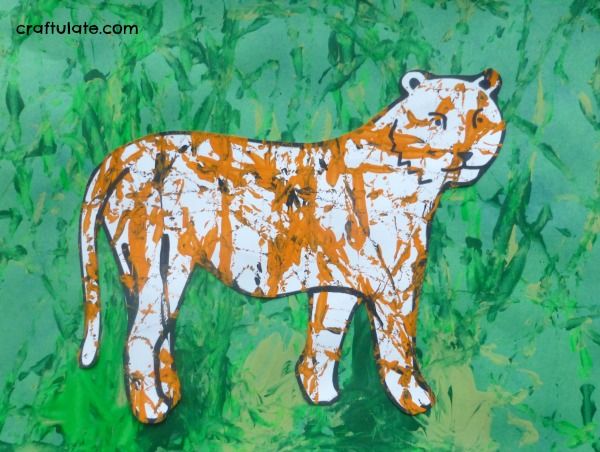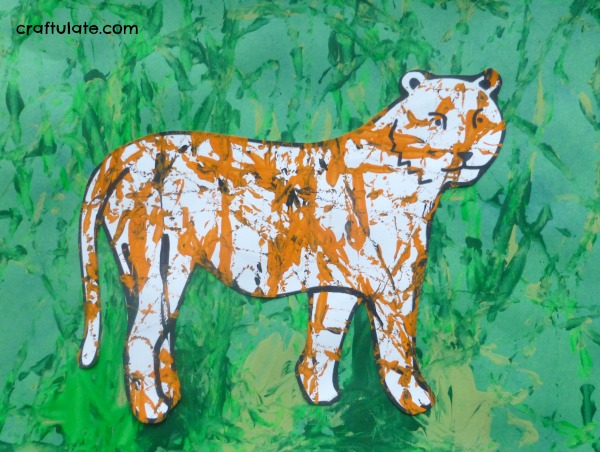 The Tiger That Came To Tea is a book that my husband remembered from his youth (it was written in 1968!) and he bought a copy for our son. It's a cute fantastical story set in the UK about a tiger who comes to tea, then eats all the food and drink in the house. I think F knows every word!