These homemade spinning tops are SO easy to make! A great craft for a wide range of ages.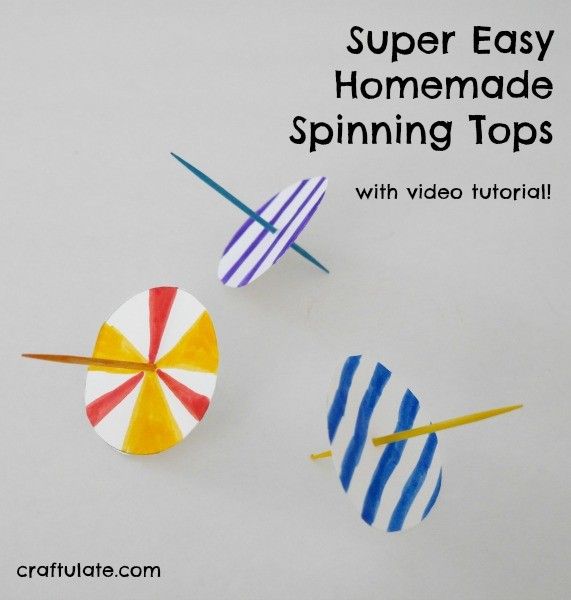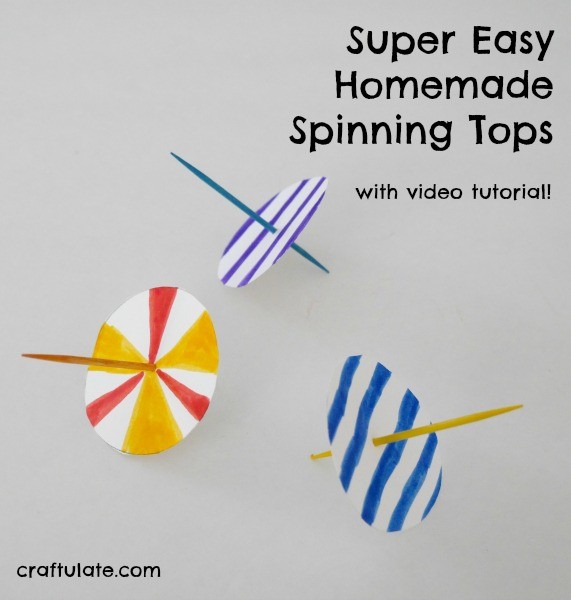 The following post contains affiliate links, which means that at no extra cost to you I can make a tiny bit of money to help support this blog. Thank you!
I love making simple homemade toys and these spinning tops are no exception. Be sure to see the video to find out just how easy they are to make!
To make these spinning tops you'll need:
White card
Toothpicks (I used coloured ones)
A circle template (I used the toothpick container!)
Pencil
Marker pen and/or crayons
Draw a circle on the white card using the template – a width of about 1.5″ works well. Colour in the circle however you like! We experimented with stripes, hearts, stars and even a face!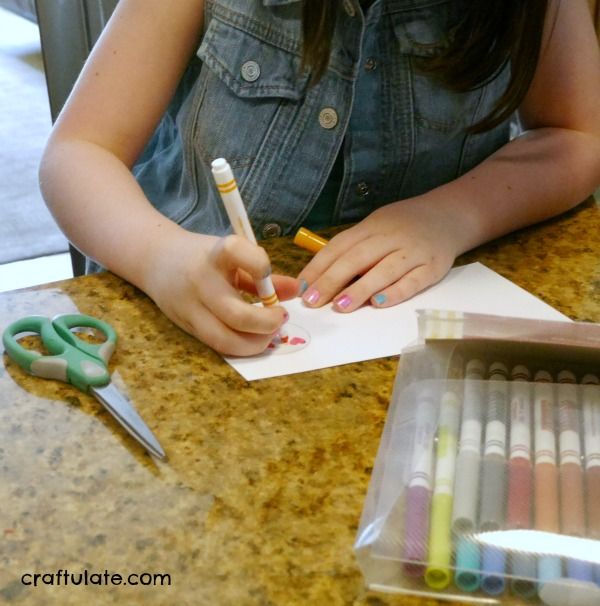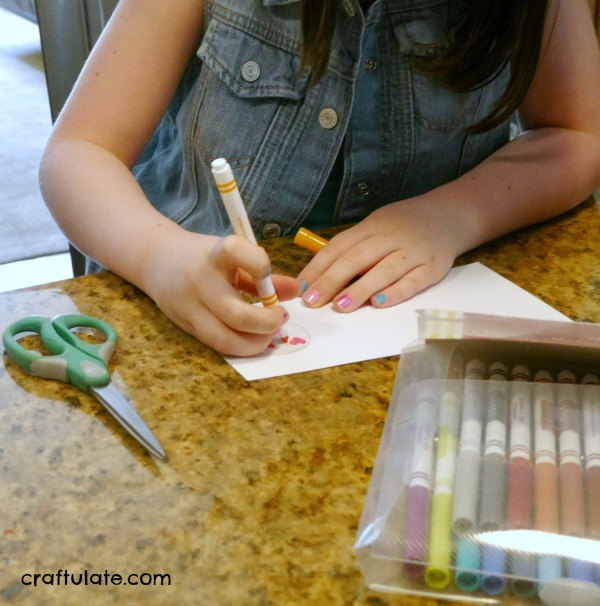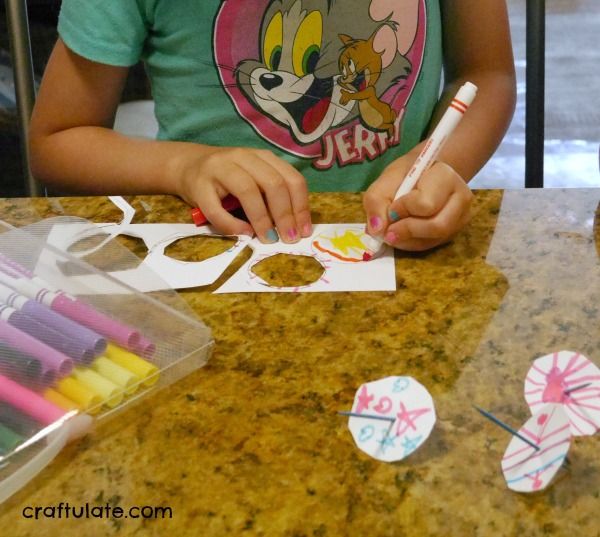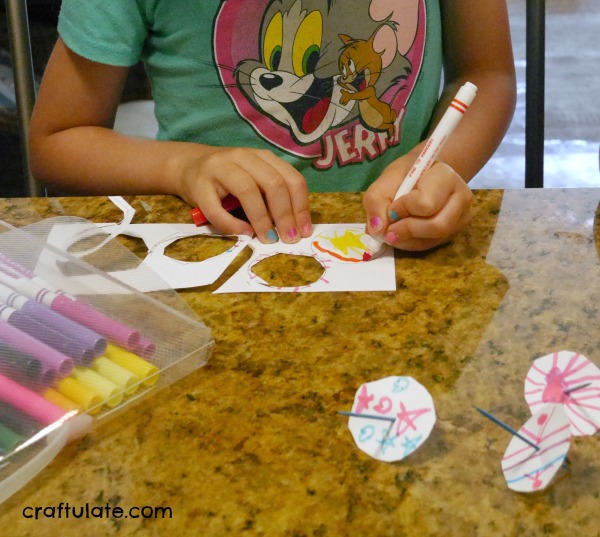 Cut out the circle. Poke the toothpick through the middle of the circle (I had to do this for the kids), and get spinning! There was quite a knack to it, but once they got going, there was no stopping them!
Here are some of their spinning tops: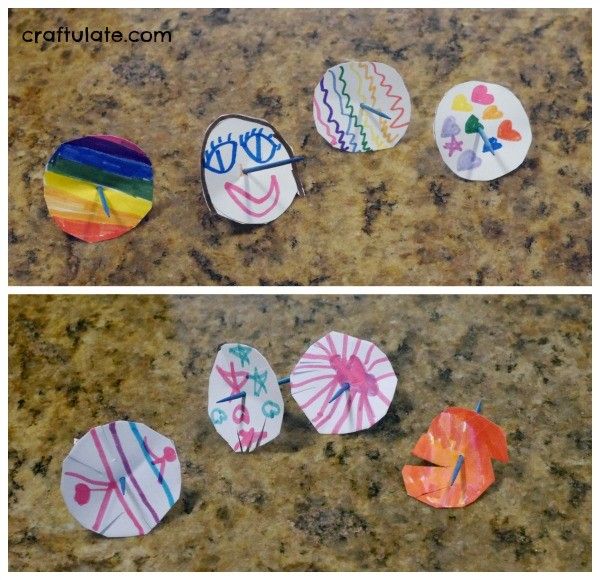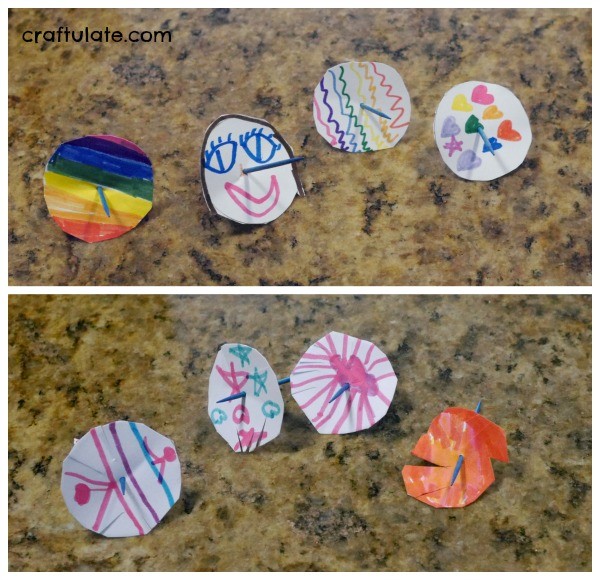 (One of the girls decided that her tops needed some extra cuts – they actually still worked fine!)
We did find that after many spins the card loosened around the toothpick, but a small piece of tape underneath the card secured it very well.
Check out the video to see the spinning tops in action!