This stick family craft is a fun way to use up sticks that your children collect!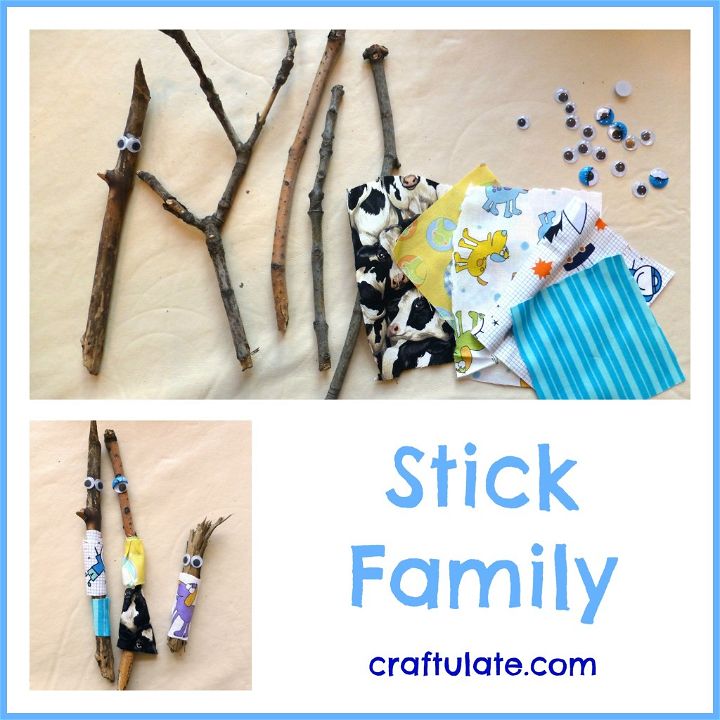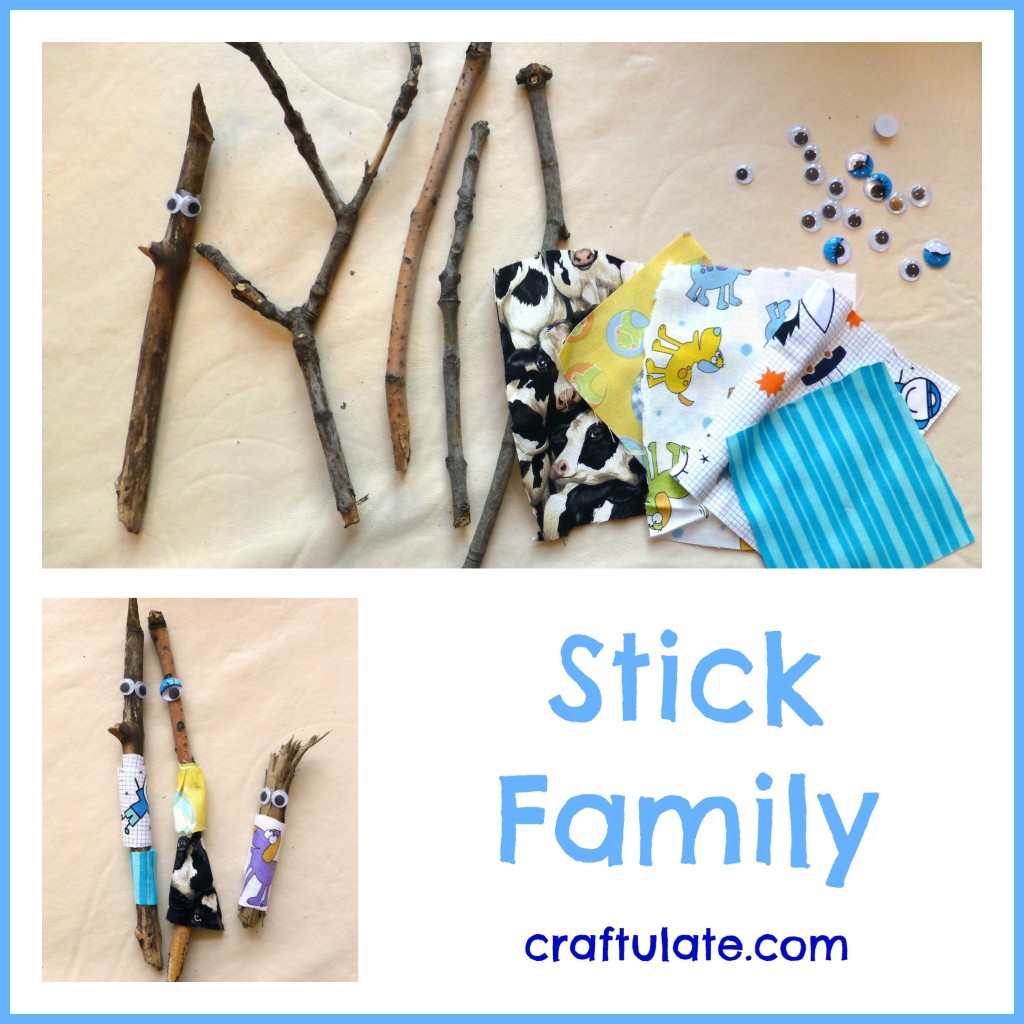 The following post  contains affiliate links, which means that at no extra cost to you I can make a tiny bit of money to help support this blog. Thank you!
Having received Maggy Woodley's fabulous new book Red Ted Art last month, I set out to make the first of many crafts from it – a stick family! My son is the kind of boy who collects "special sticks" every time we go to the park, and he presents them to me as if they were large bars of chocolate with my name on. Which would be nice.
So I decided to make stick men from some of the special sticks, using googly eyes and fabric scraps.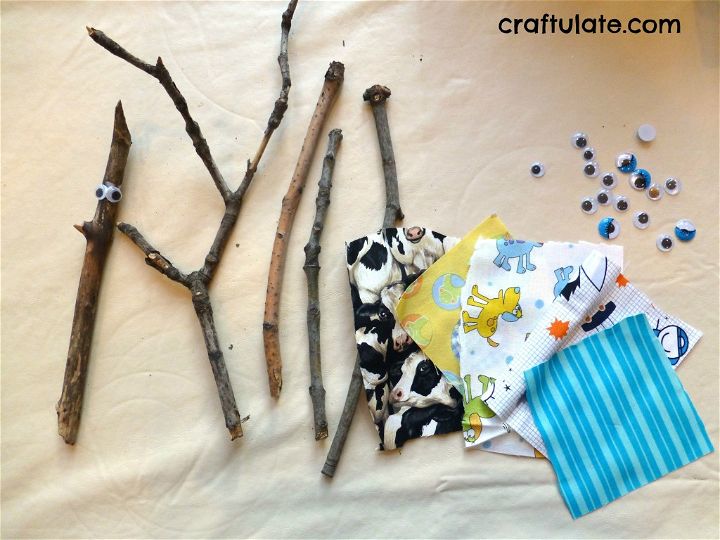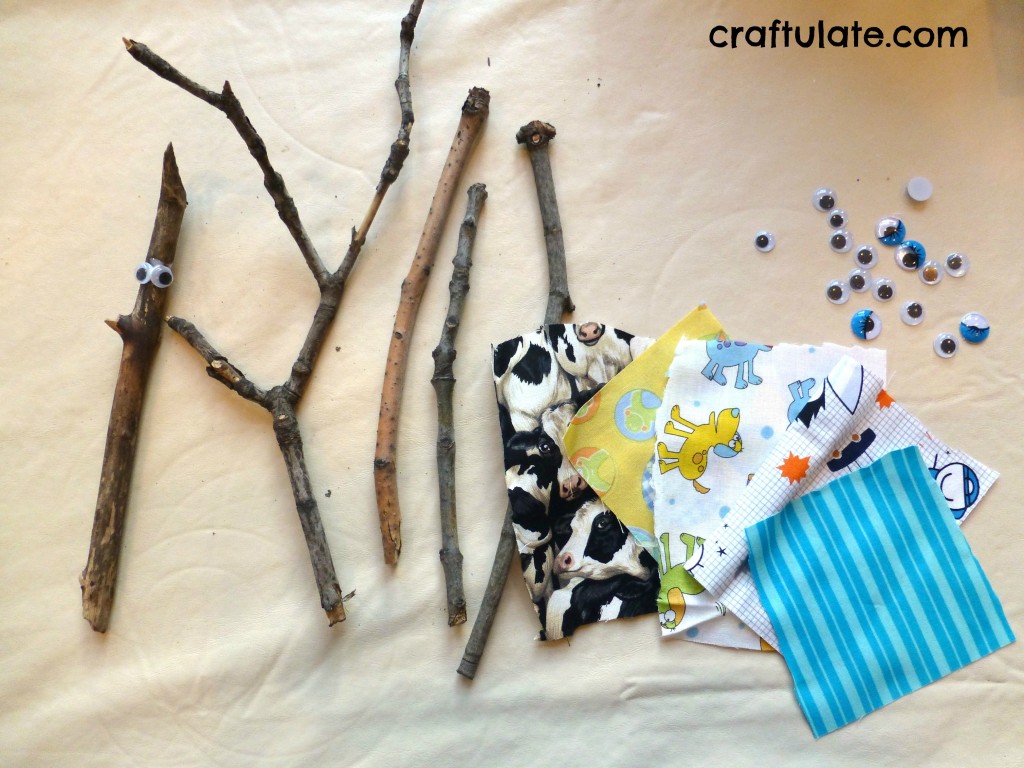 My first observations were that:
My sticks were too narrow and/or
My googly eyes were too large
More importantly, F didn't really want to help me make them. Maybe I need to get him a copy of Stick Man!
So, I finished them off myself and rather enjoyed it! I made a stick man, a one-eyed stick woman and a stick baby.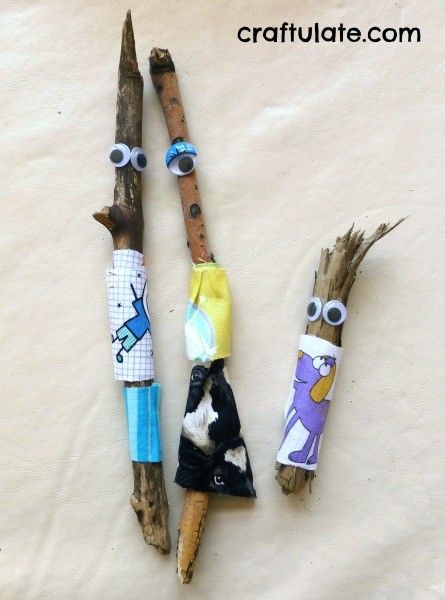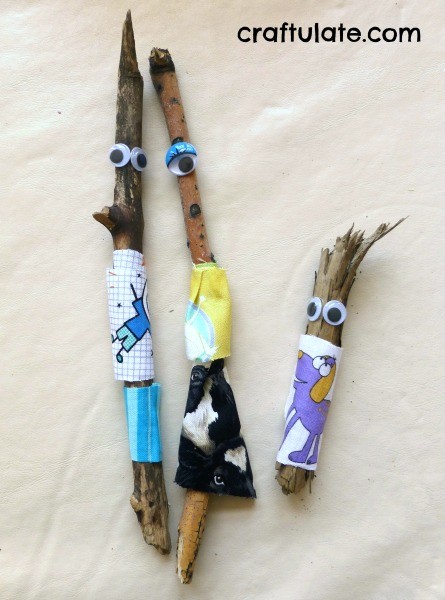 However, F did enjoy playing with them after the glue had dried, and I am sure that he will help me next time I make them!