I had such fun crafting this spoooooooky Halloween wreath!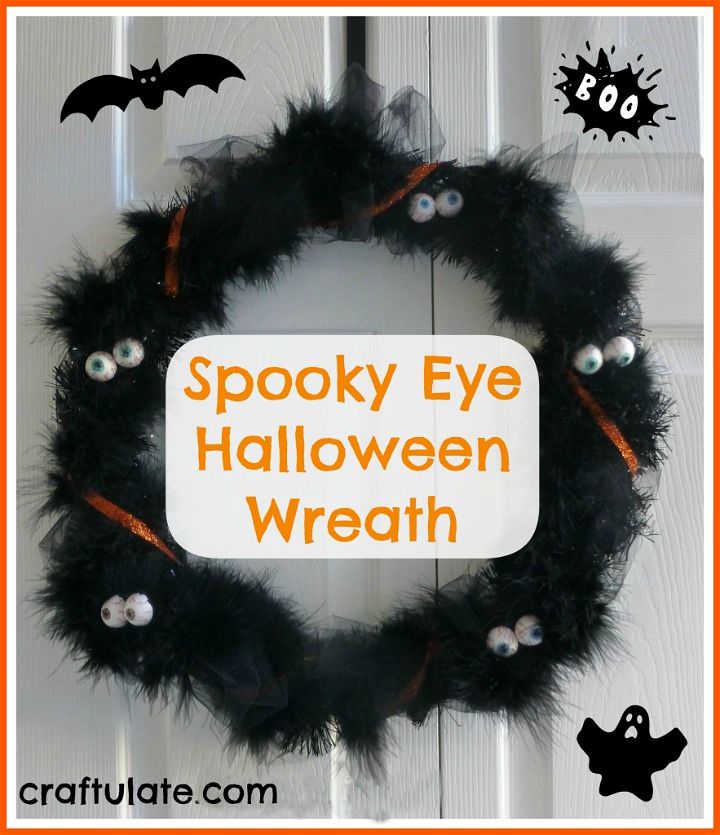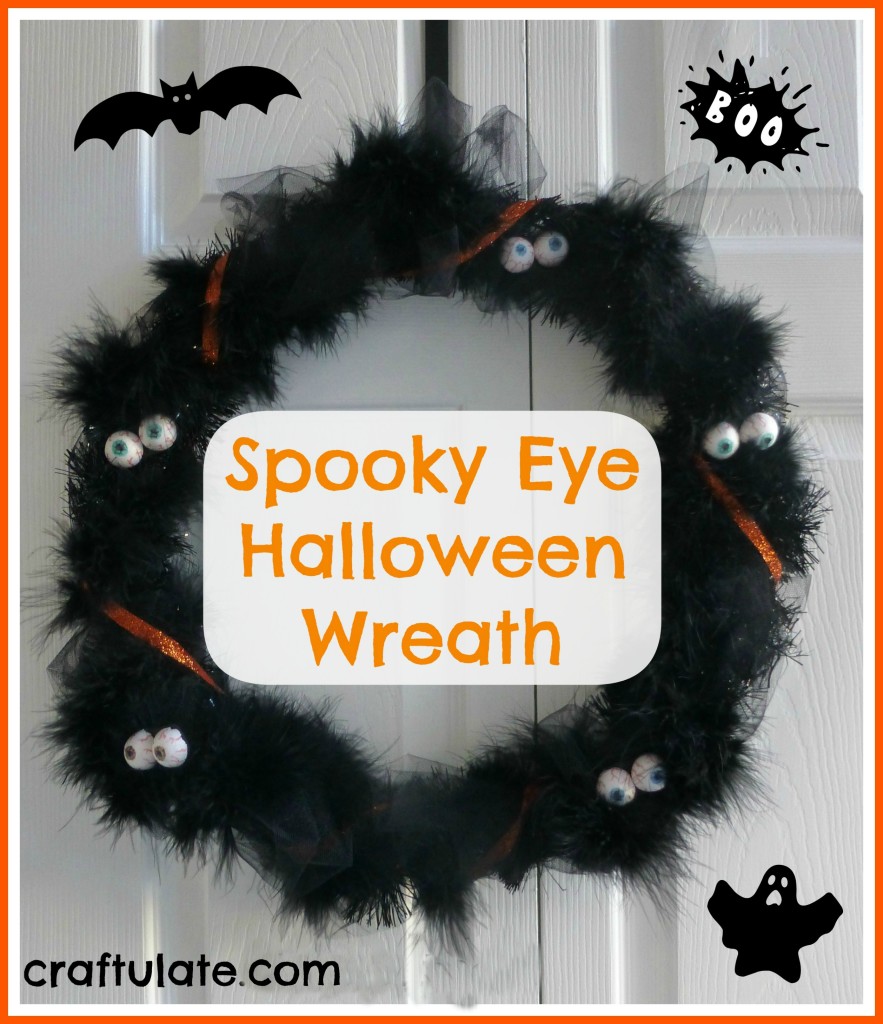 The following post contains affiliate links, which means that at no extra cost to you I can make a tiny bit of money to help support this blog. Thank you!
This fun wreath was inspired by one I saw on Styrofoam Crafts but by the time I'd finished it had turned into so much more!
My materials were as follows: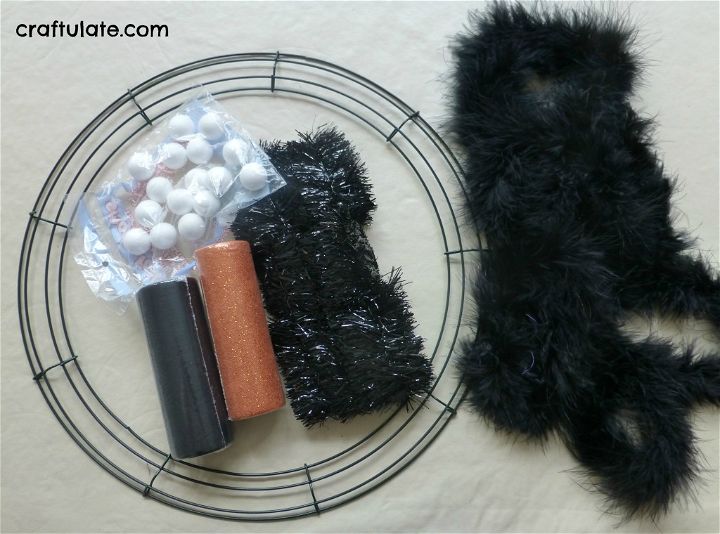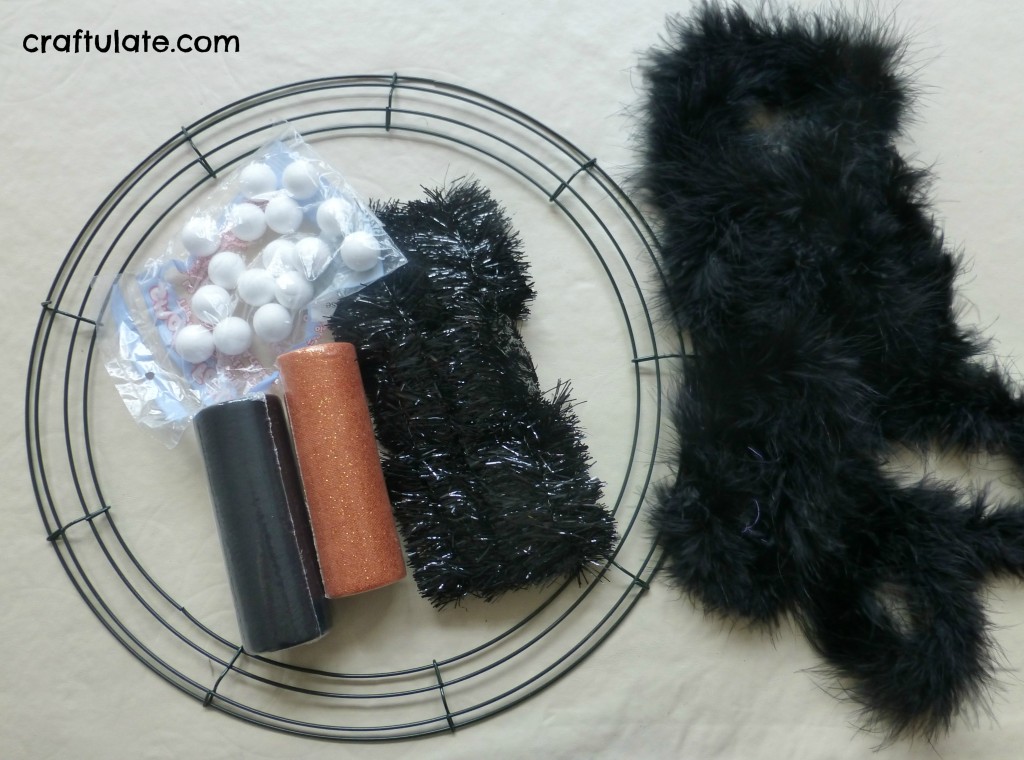 First I wrapped the tinsel garland around the wire wreath base.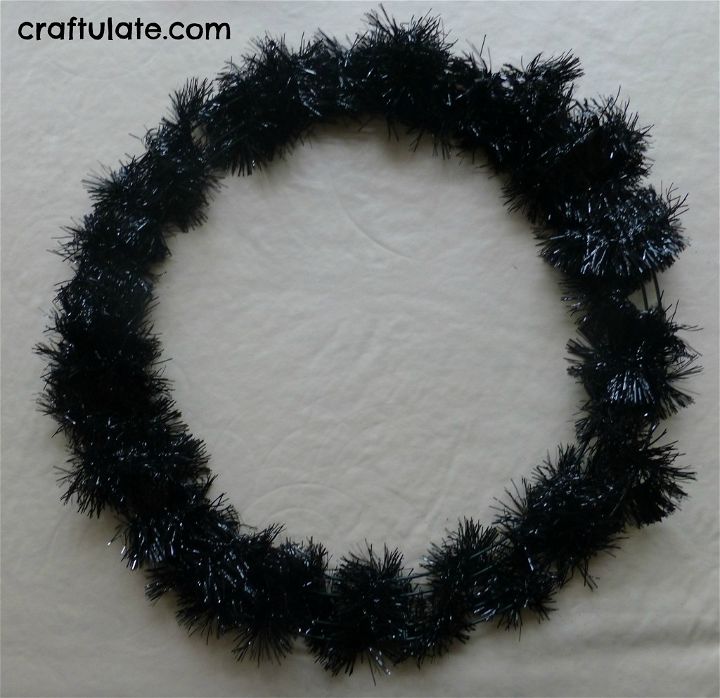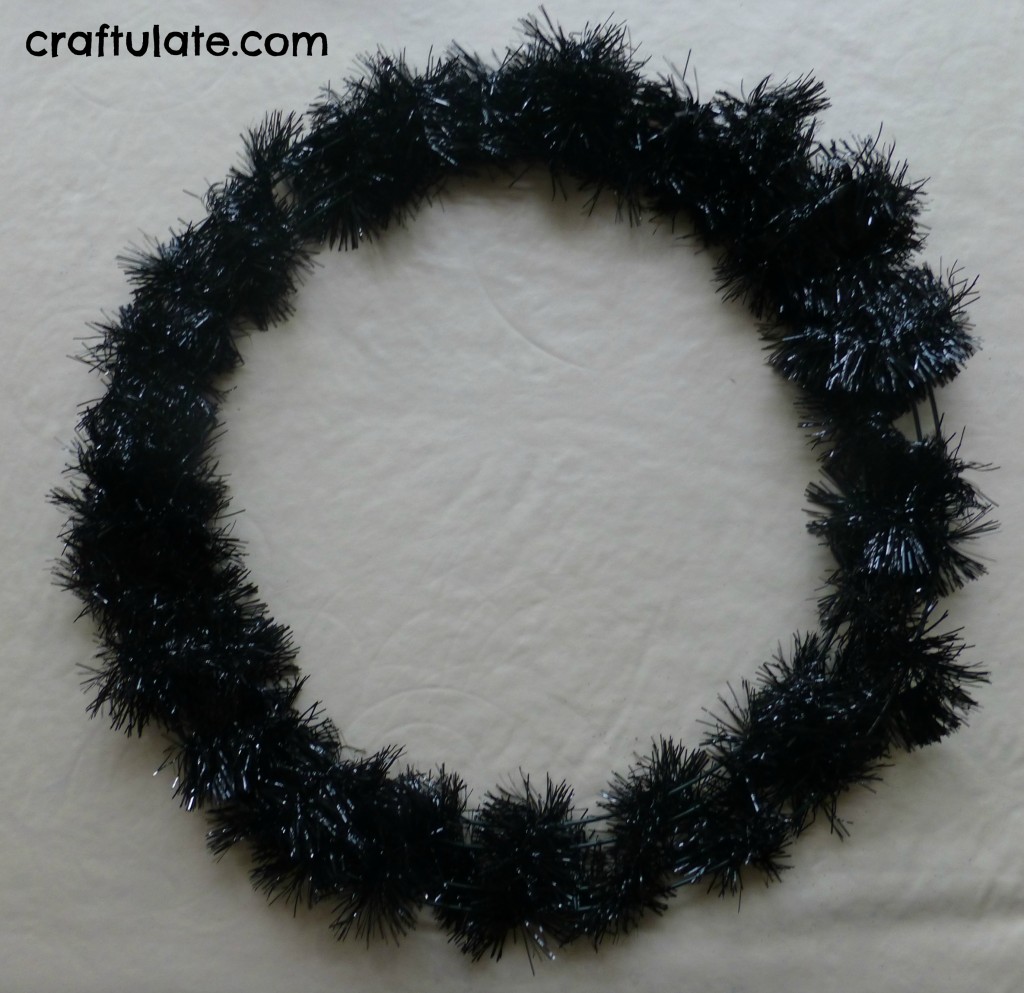 Originally I had two types of tulle, one of which was glittery orange. But within seconds the glitter had gone *everywhere* so I quit while I was ahead and replaced it with red ribbon. I wrapped the tulle loosely over the wreath base.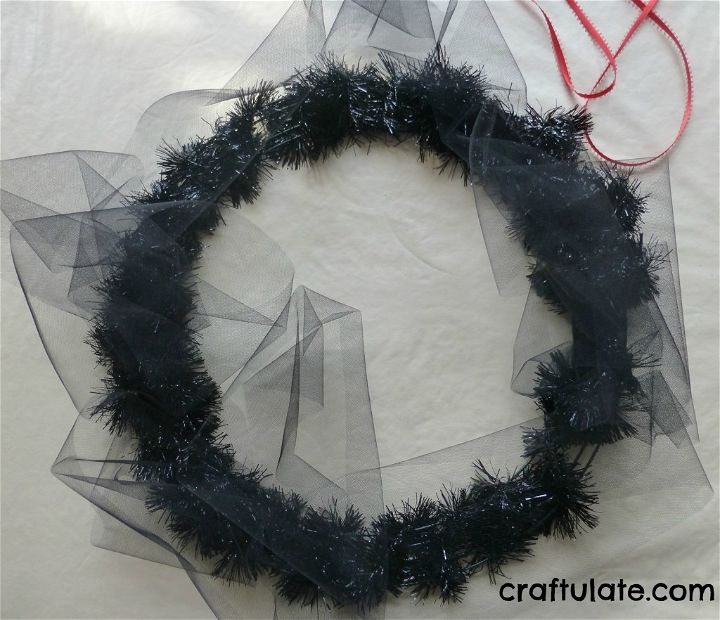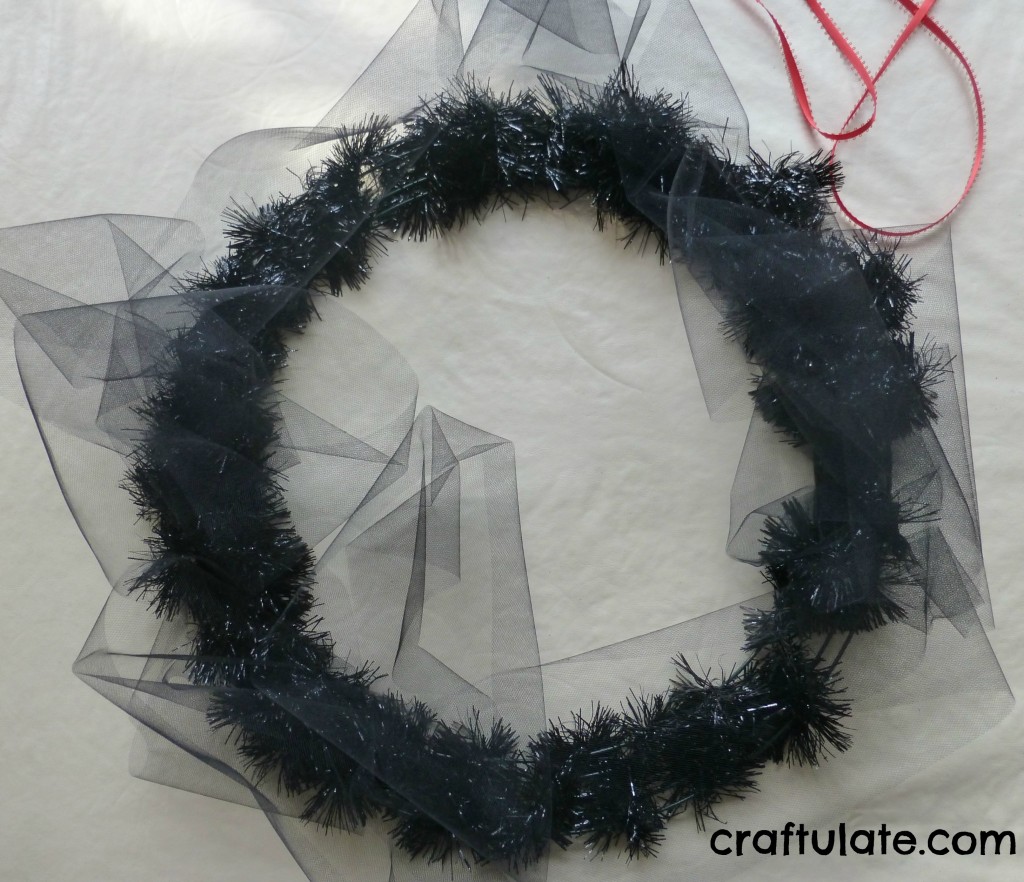 Then I secured it with the red ribbon and added the maribou boas.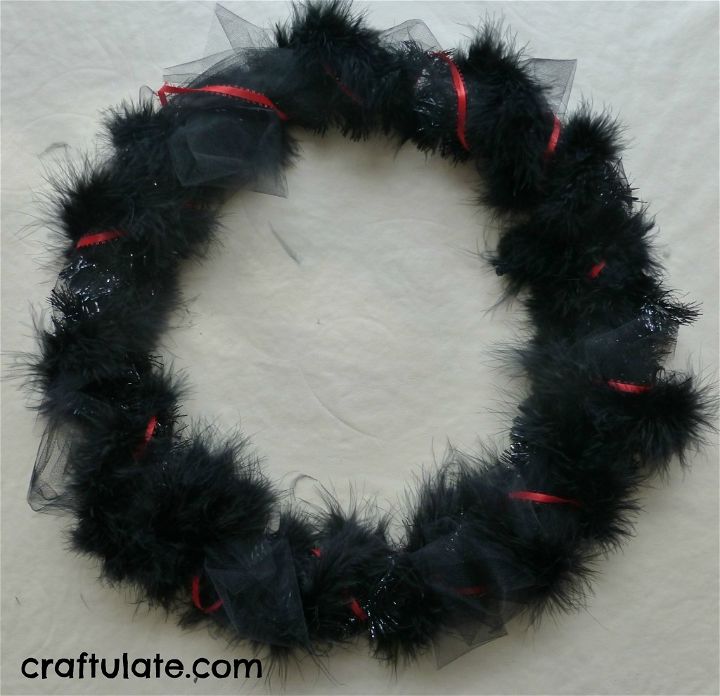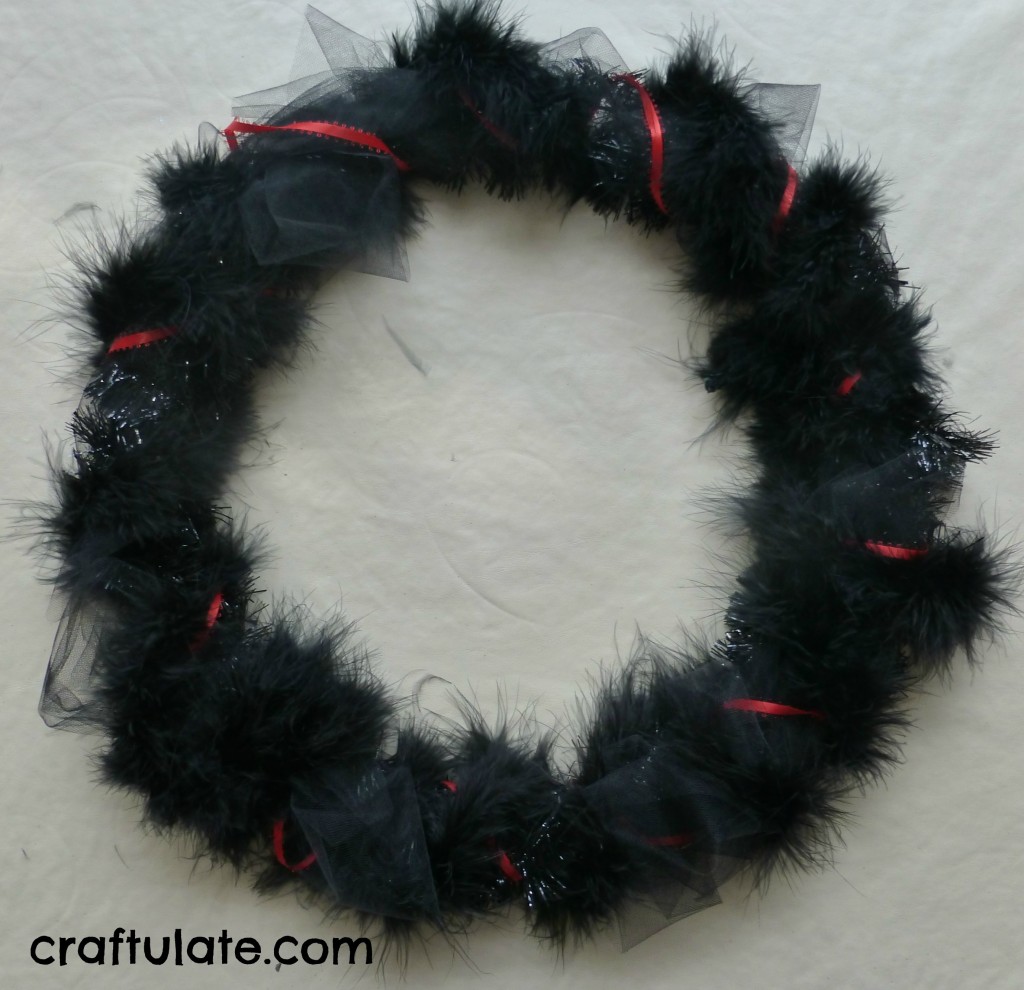 Now for the spooky eyes! I cut some small styrofoam balls in half and used markers to draw on bloodshot eyeball images.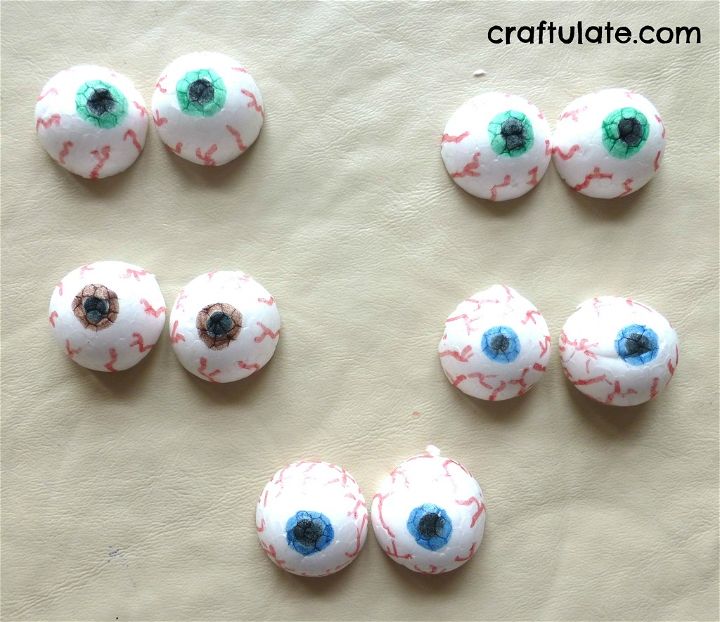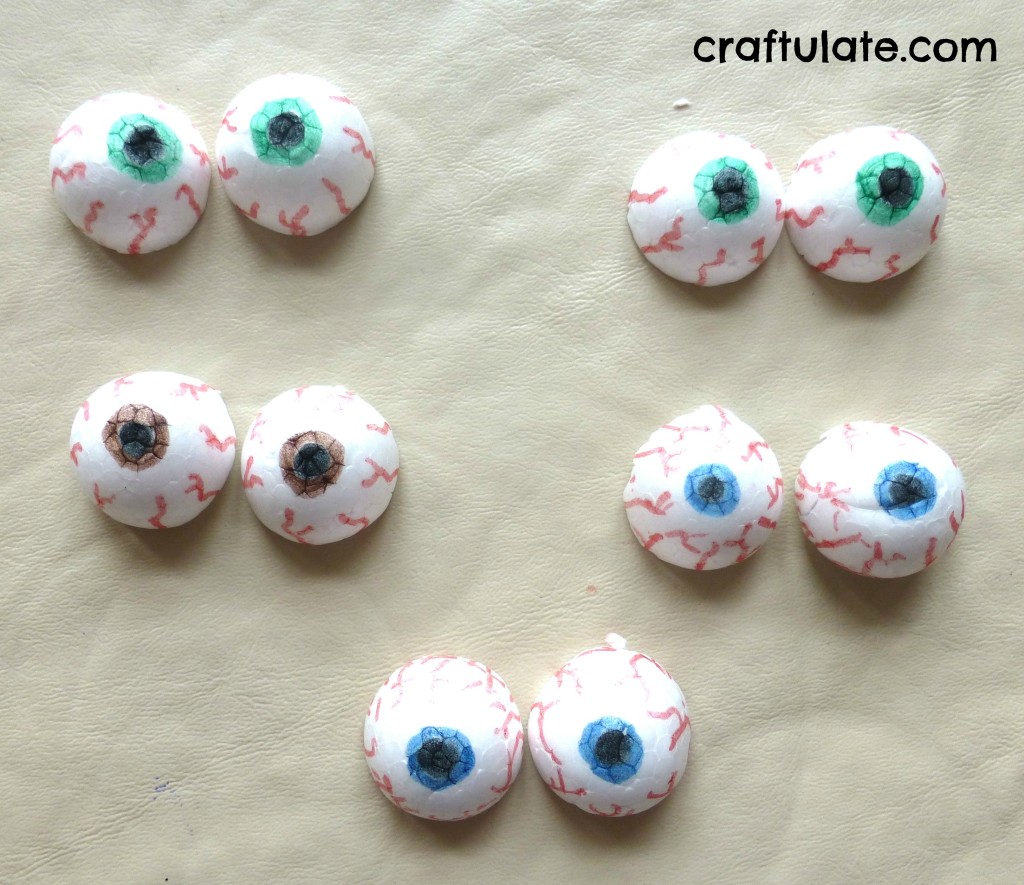 I used hot glue to attach each pair of eyeballs to some black cardstock. I did this to make them easier to attach to the wreath.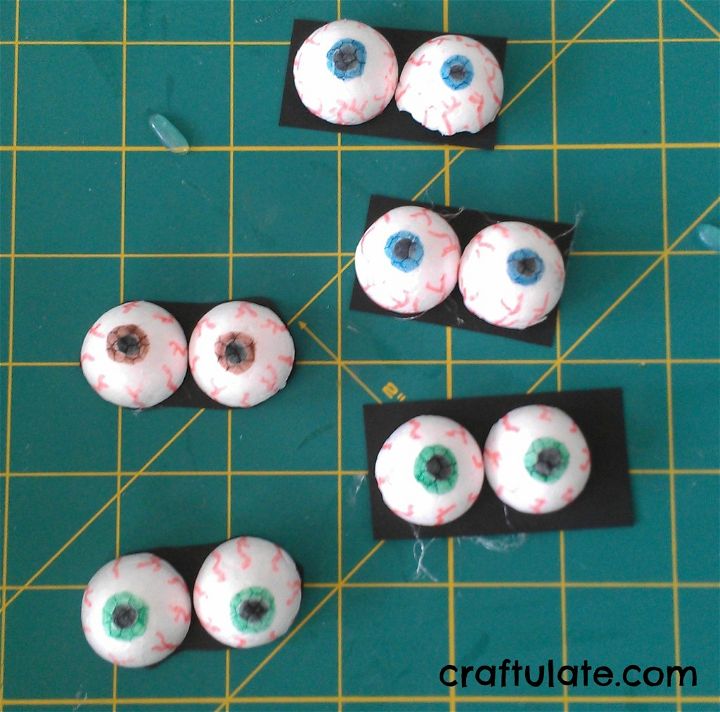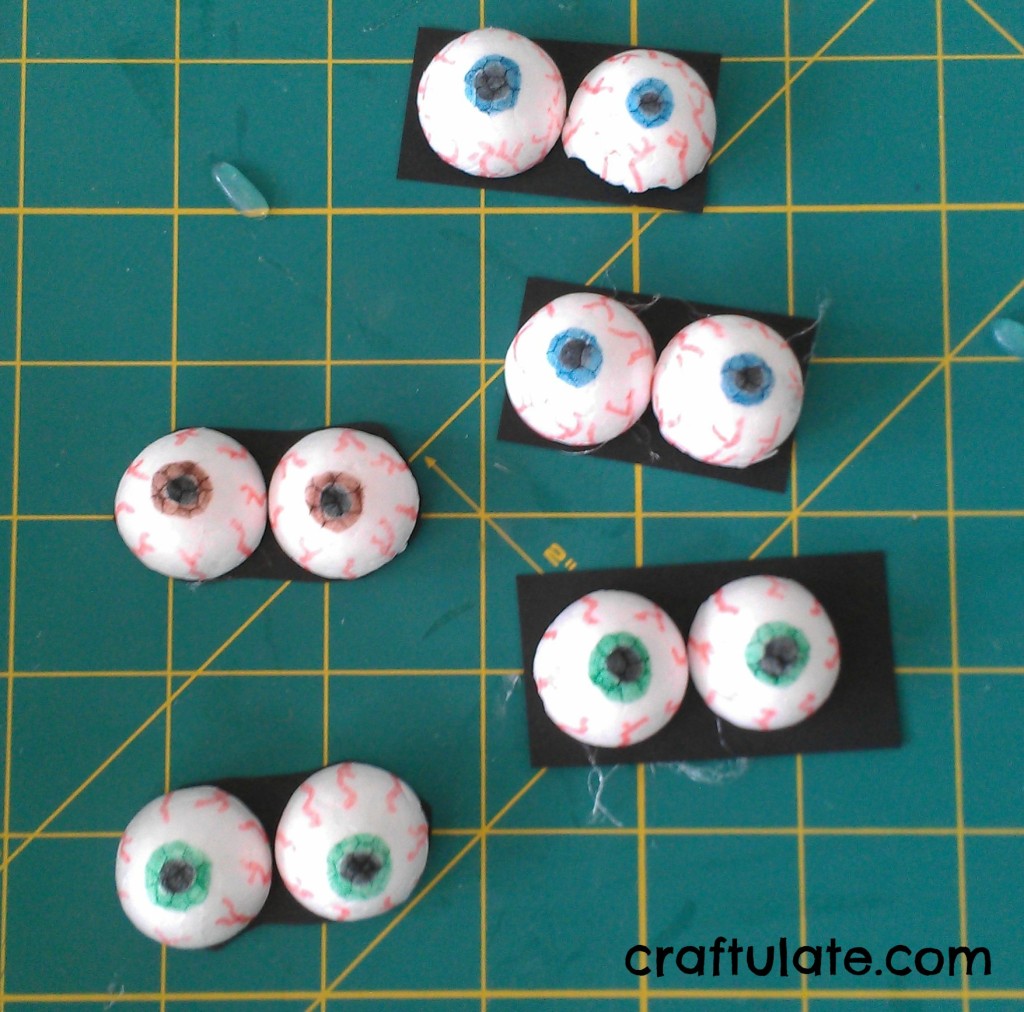 I trimmed off the excess card and then hot glued the eyeball pairs around the wreath. After finishing the wreath I found some sparkly orange ribbon so I took off the red ribbon and used orange instead.
And here is the halloween wreath on my door! It's got some great reactions from the neighbours already!