I picked up six coloured ping pong balls for $1 the other day and just *knew* I wanted to make some throwing games with them! Here are four ways that we played with them.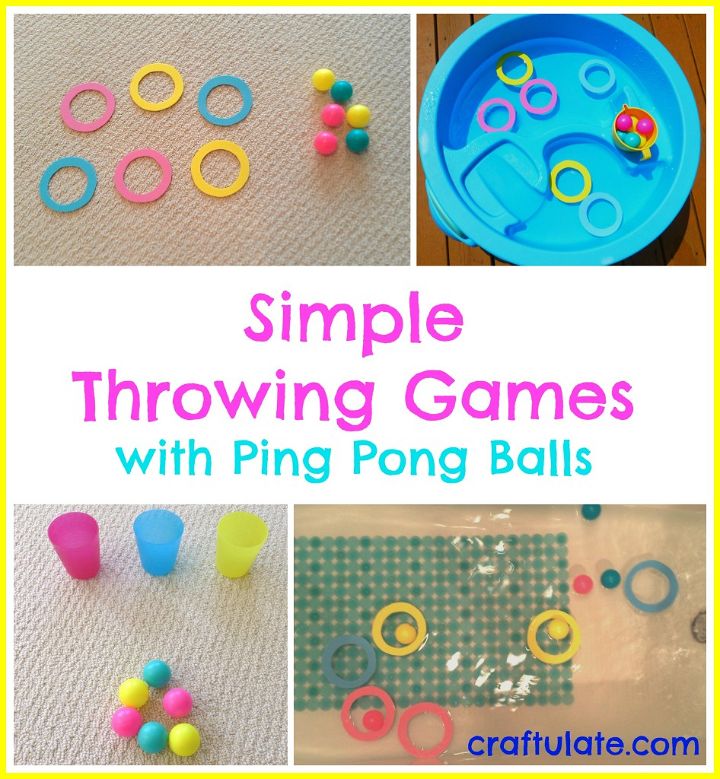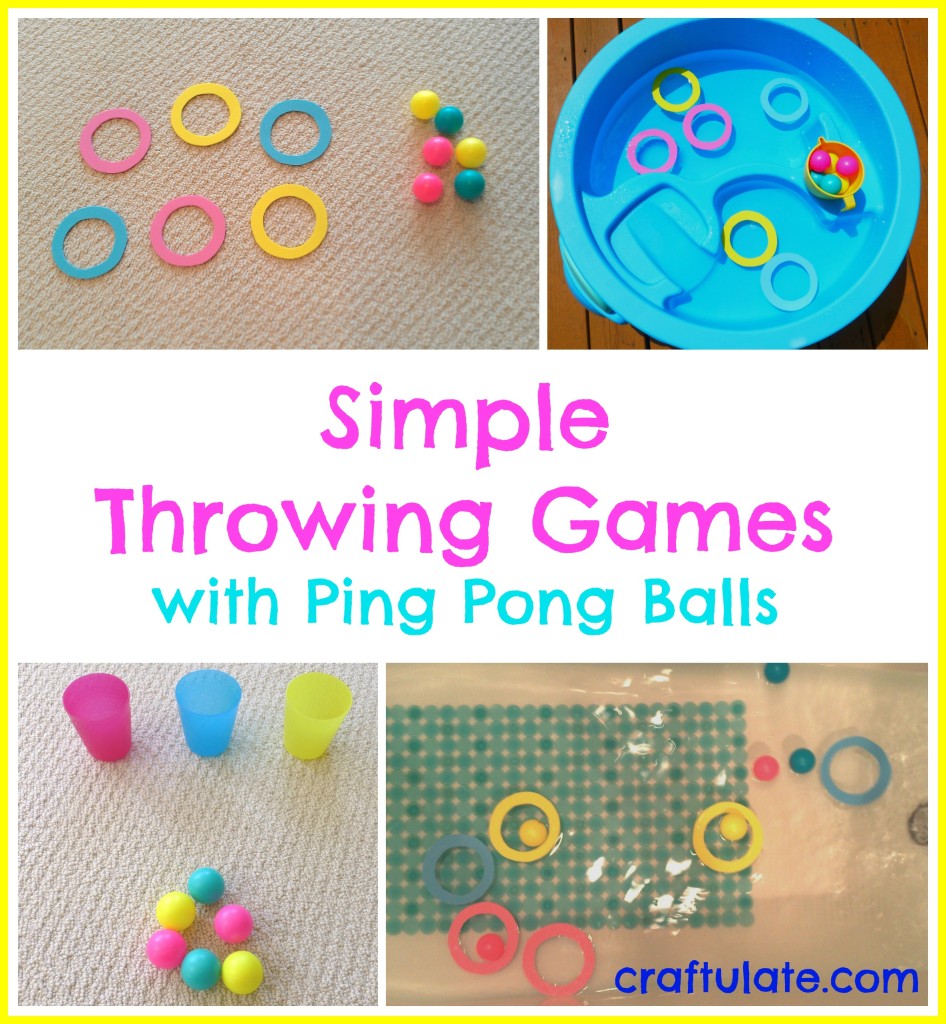 The following post contains affiliate links, which means that at no extra cost to you I can make a tiny bit of money to help support this blog. Thank you!
The first thing we tried was throwing the balls into cups. I happened to have some plastic cups in the same colour as the balls, so I set them all out for F.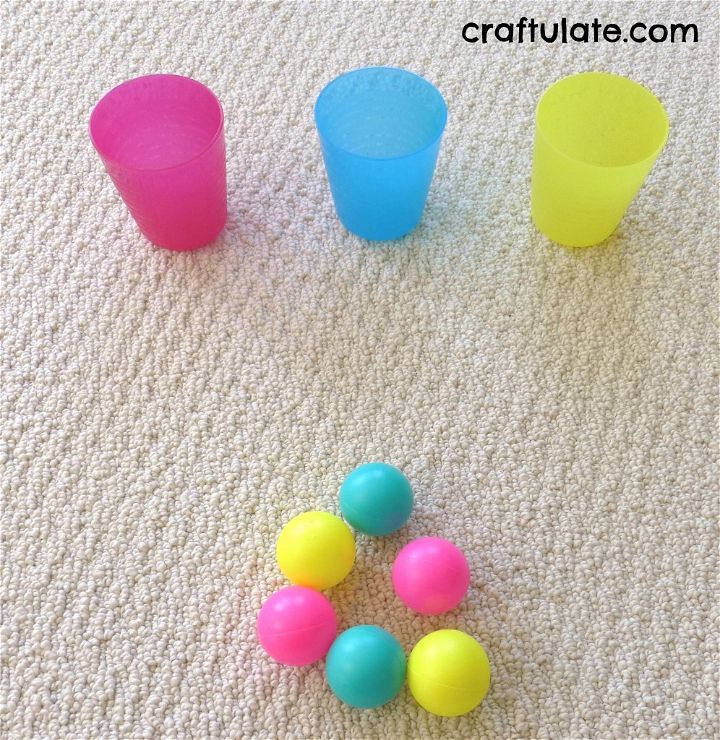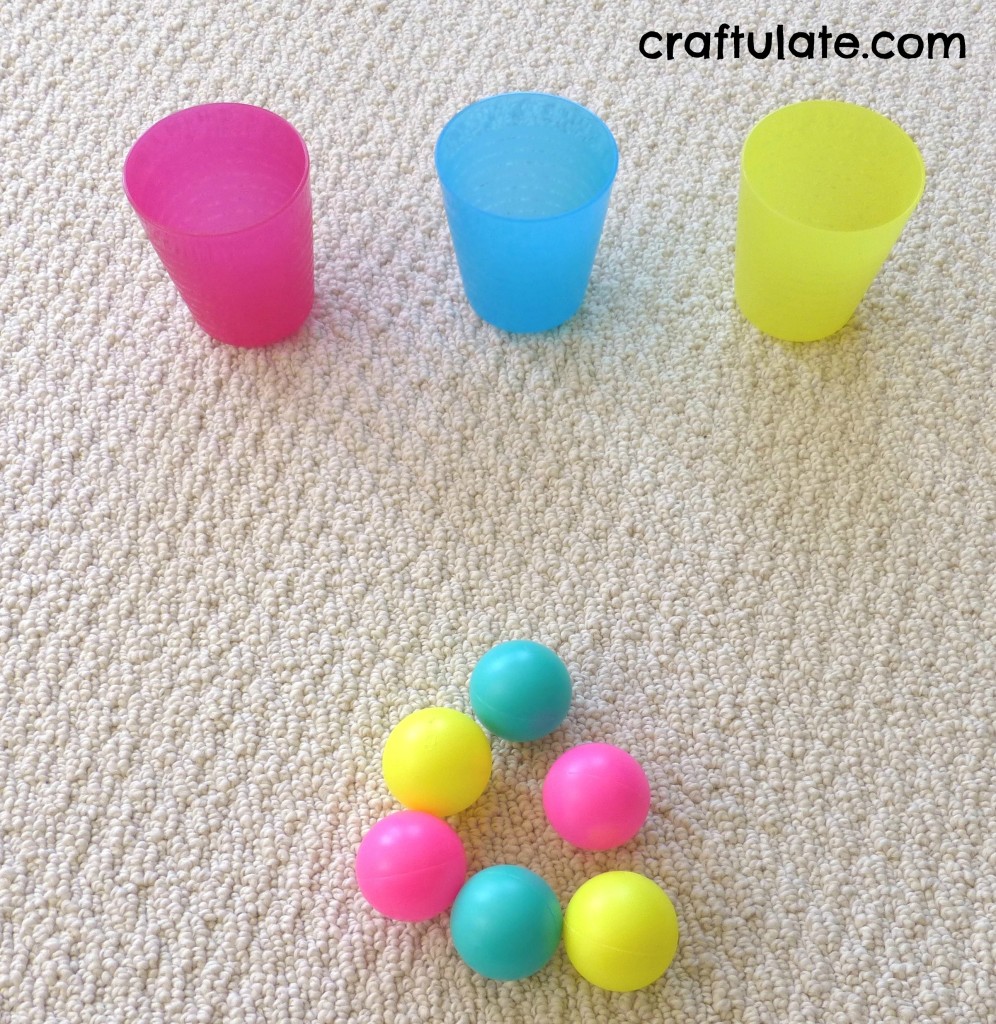 However, it was too easy for him to just match up the colors, and too hard for him to throw the balls into the cups from any decent distance.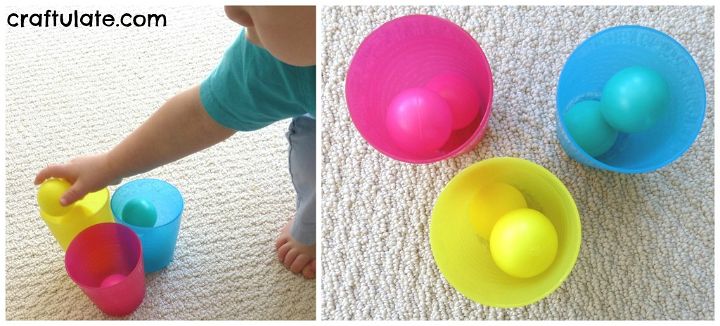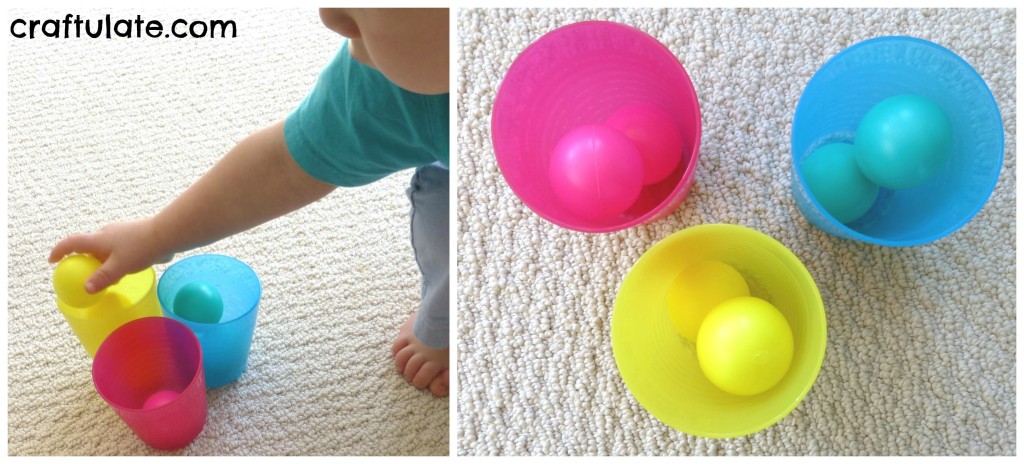 Time for plan B! I cut out rings from craft foam in the corresponding colors. At first I placed them on the floor.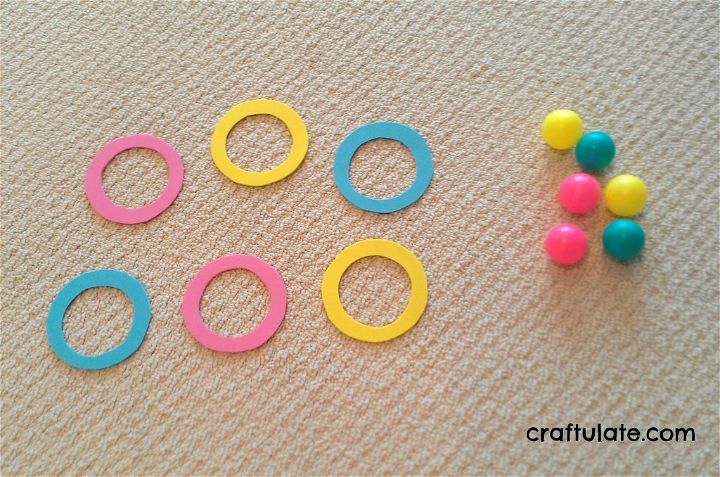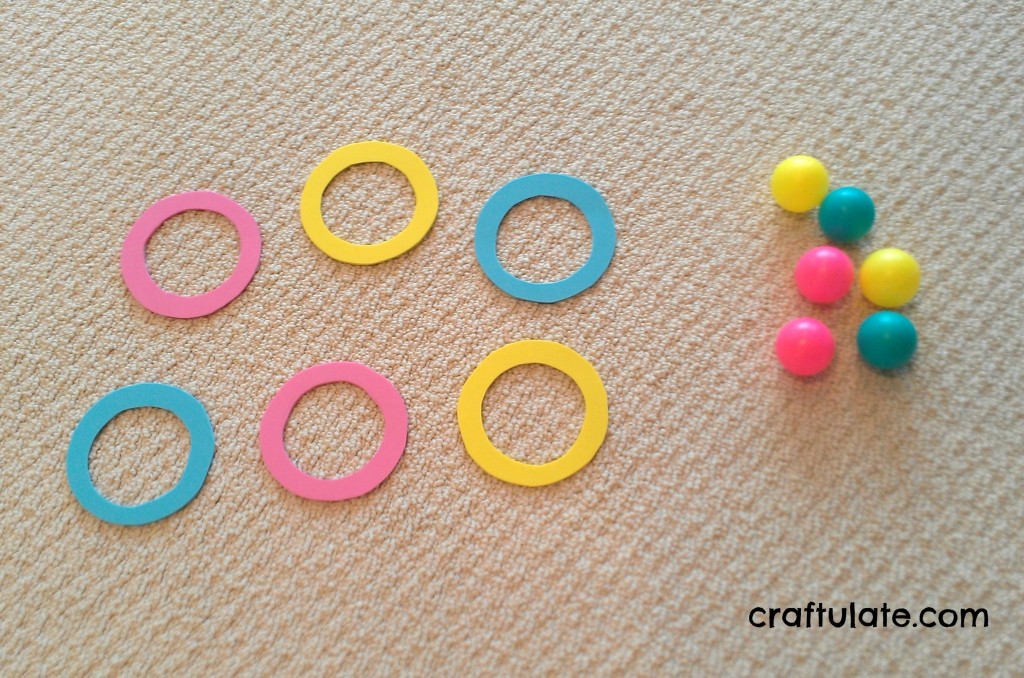 This worked well, with F either dropping the balls in from above, or carefully placing them.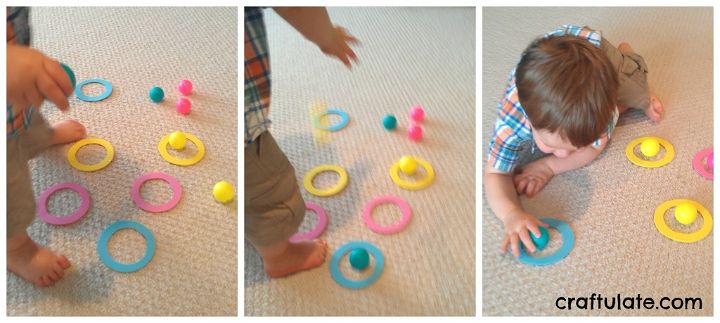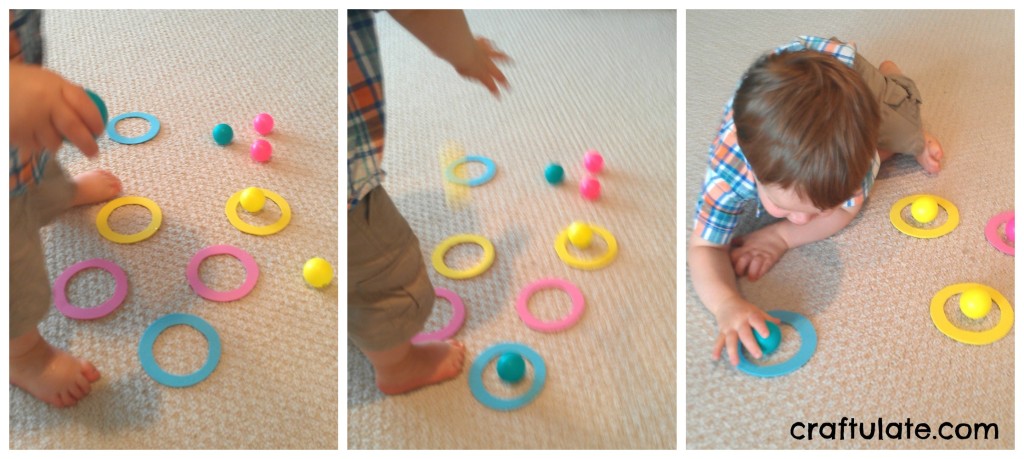 I wanted to encourage more of a throwing action so I put the rings in the bath. They float really well and ping pong balls were such fun to throw onto water – they were so light that they didn't make much of a splash. Before F got into the tub I showed him how to throw the balls in.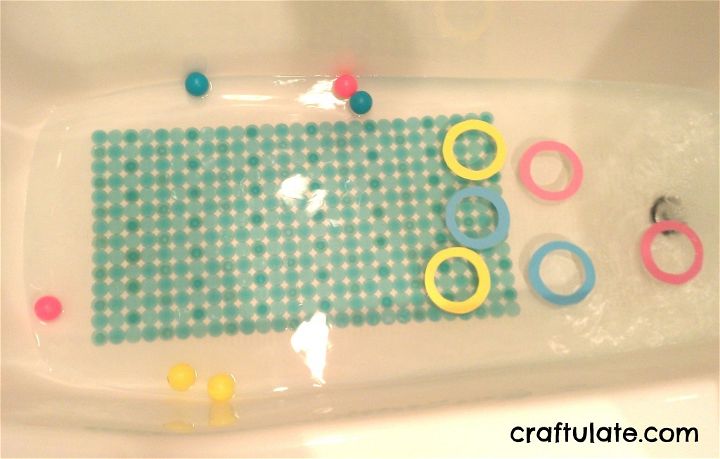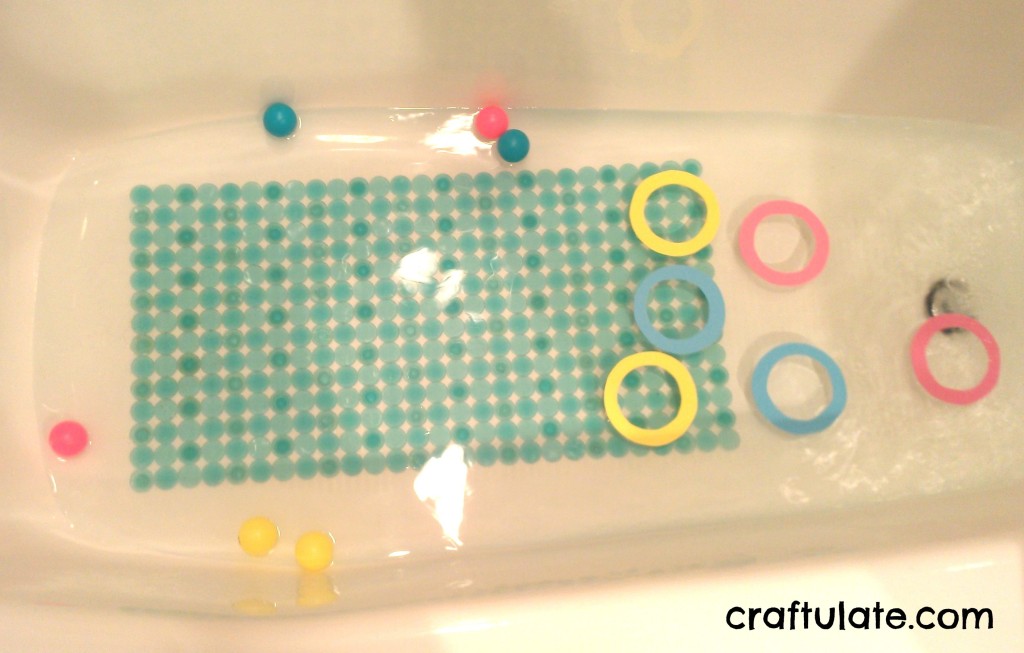 Then he got into the bath and finished placing the balls that had missed the rings.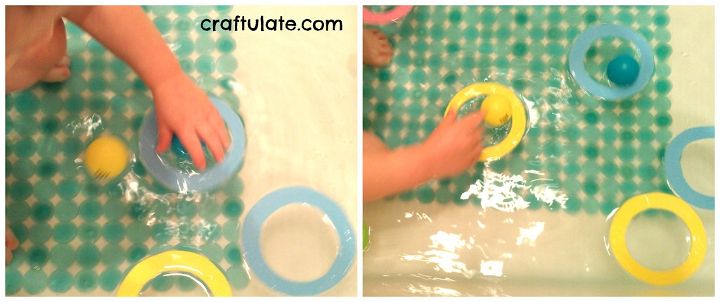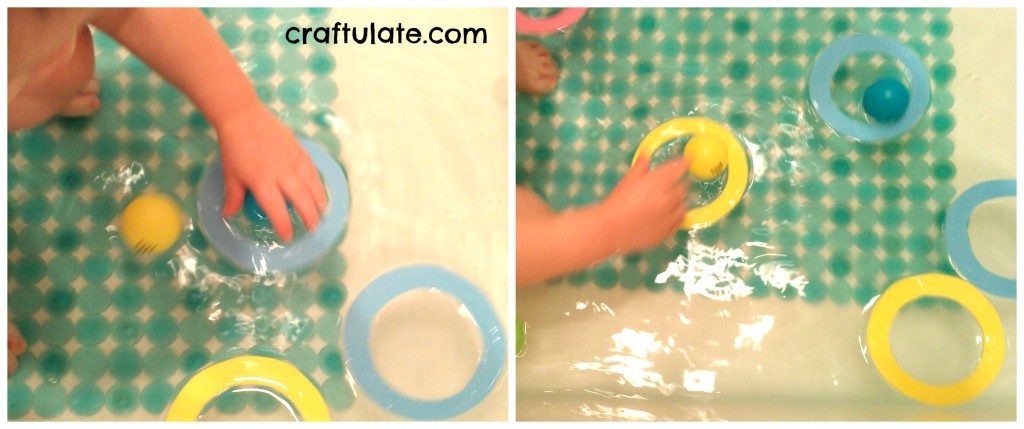 And as this game worked so well in the bath, we had to try it at the water table!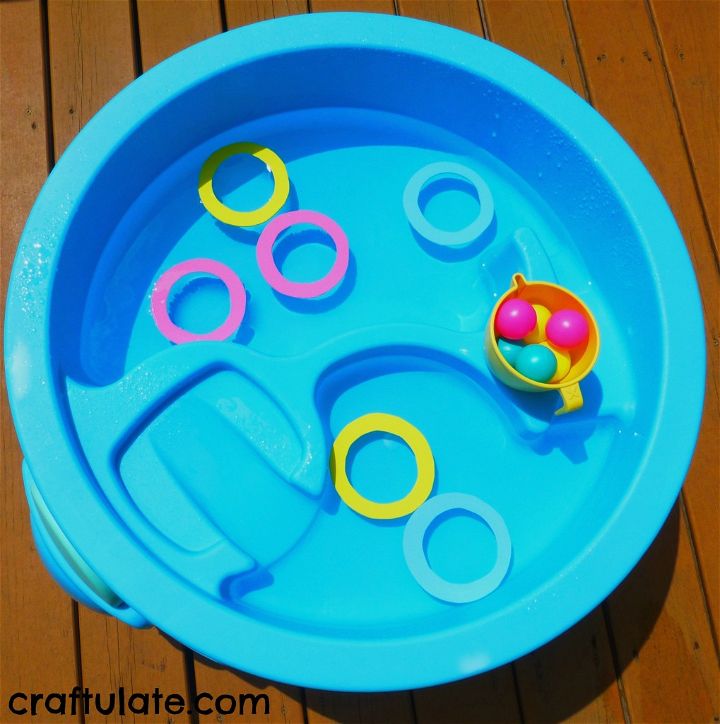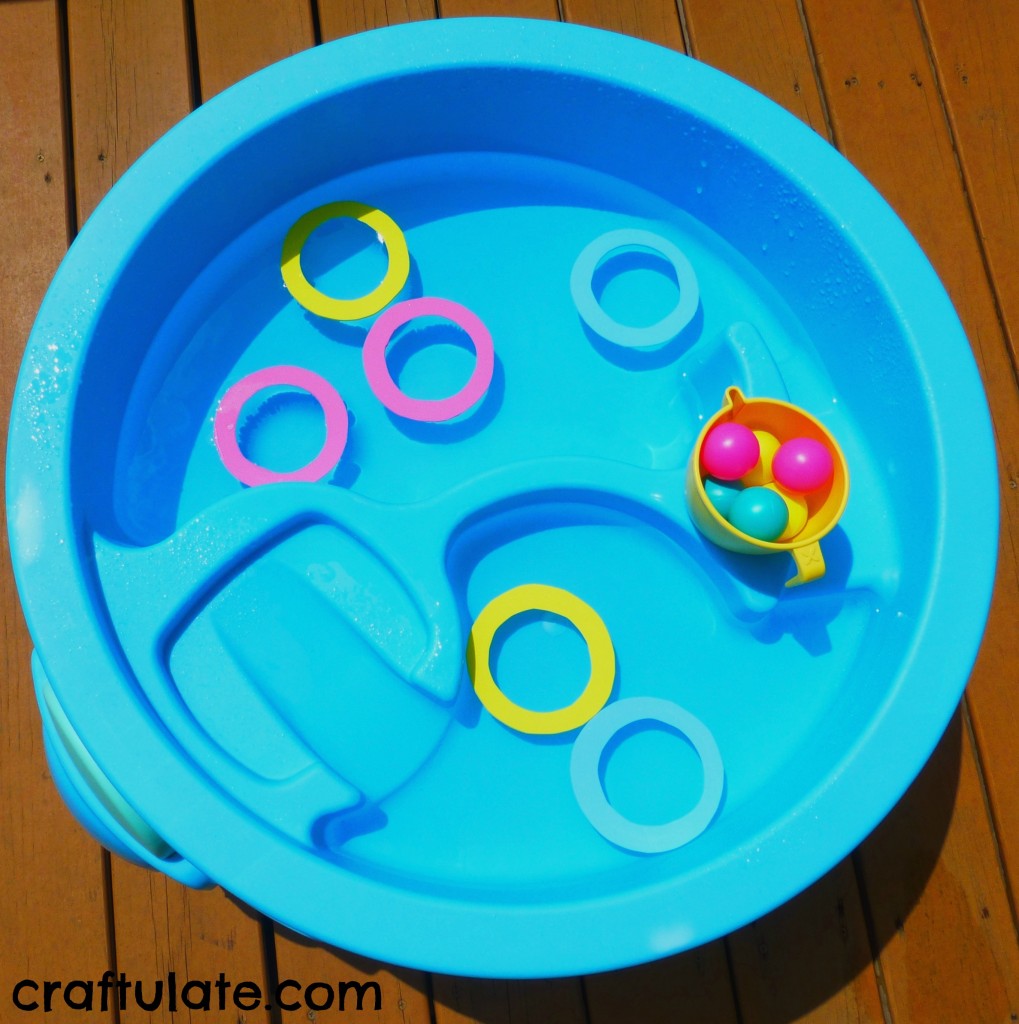 Again F did a mixture of placing, dropping and throwing – but always got the colors right.