This Perler Bead Fishing Game is a fun craft to make with kids that becomes an entertaining homemade toy!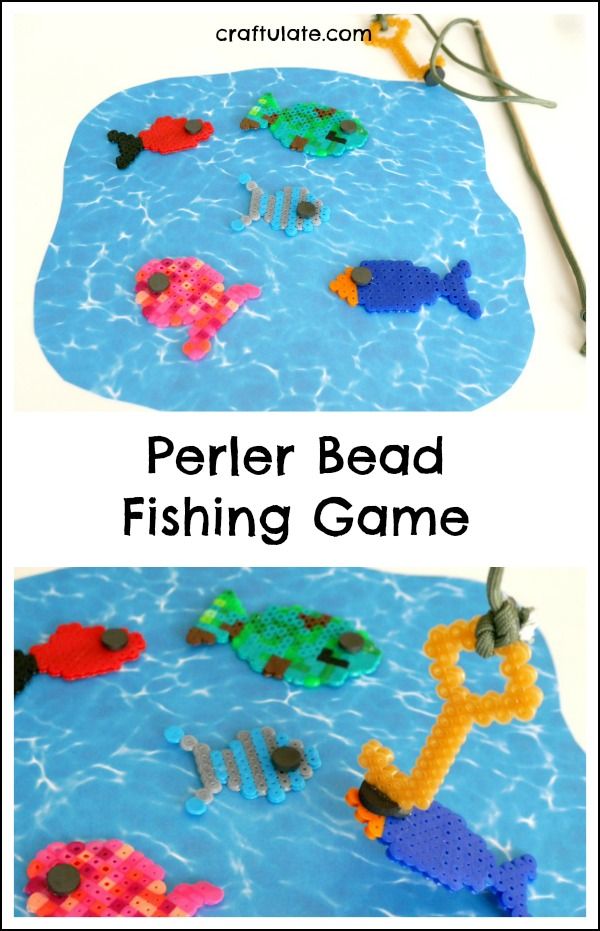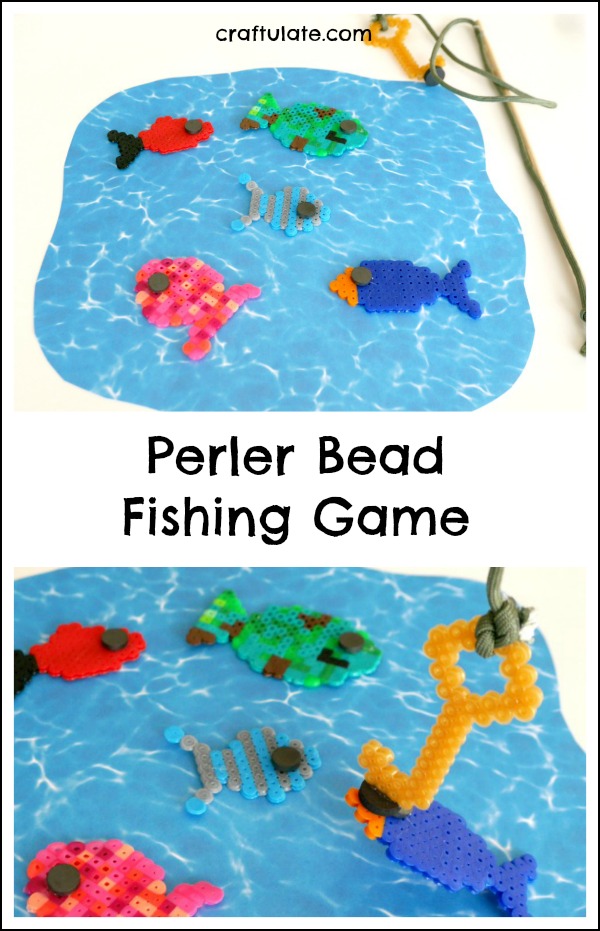 This post contains affiliate links, which means that at no extra cost to you I can make a tiny bit of money to help support this blog. Thank you!
This fishing game was my son's idea, although his original concept was that we should create holes in the mouth of the Perler bead fish and use a Perler bead hook to catch them. But early tests proved that this was going to be tricky, so we changed the design to include magnets. Actually, this is rather similar to a game that I made for him nearly four years ago – Magnetic Fishing Game, but the fish in that version were made from craft foam.
Like our other Perler Bead designs (Star Wars theme and Christmas Ornaments), we used a site called Perbee.com to make our templates. I started by making some different fish, and then F wanted to try too! The site is very easy to use, although if you want to use our designs as a guideline you can get them free from the Craftulate Store.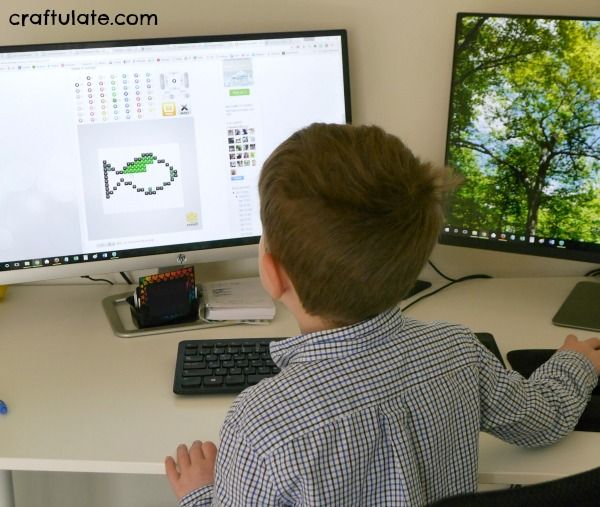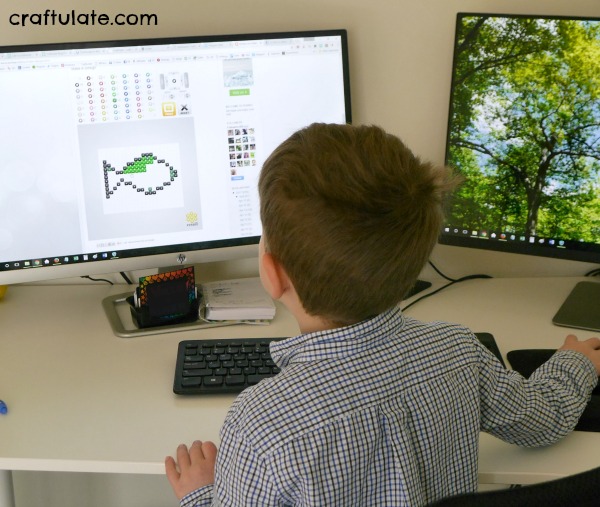 We had everything from Pink Fish to Camo Fish to Nerf Dart Fish!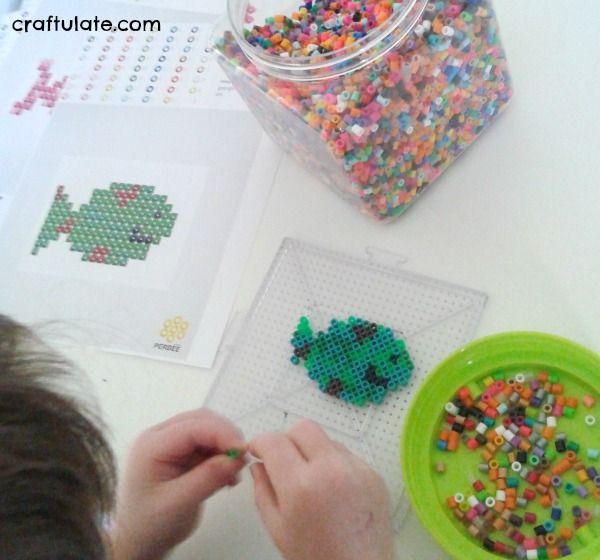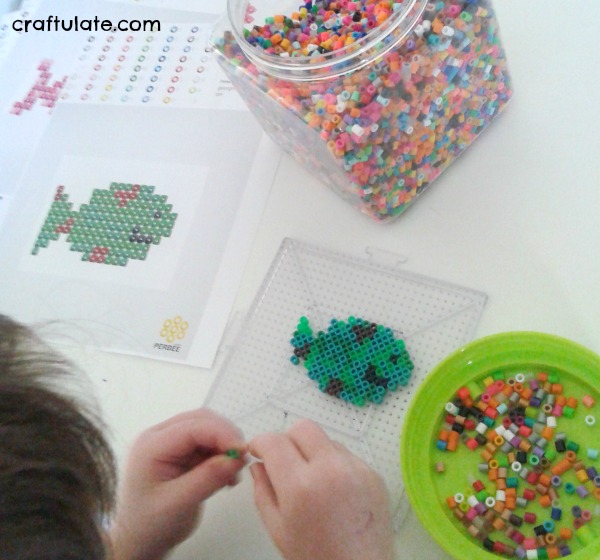 We made the fish over the course of the next few days, using the gold color from our new metallic beads to make the hook. F's hook design was rather large and it looked more like a giant key – but he was happy!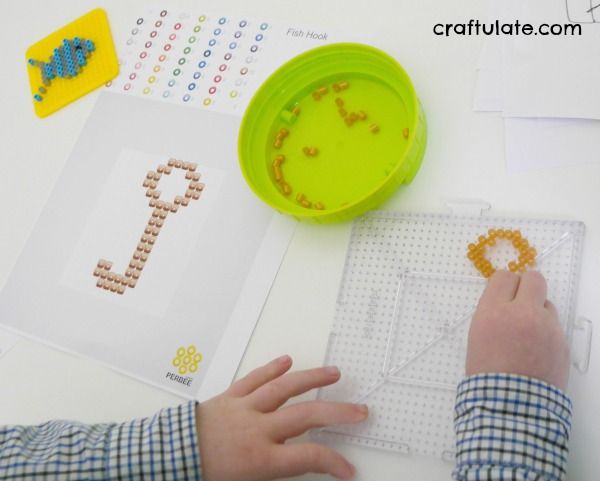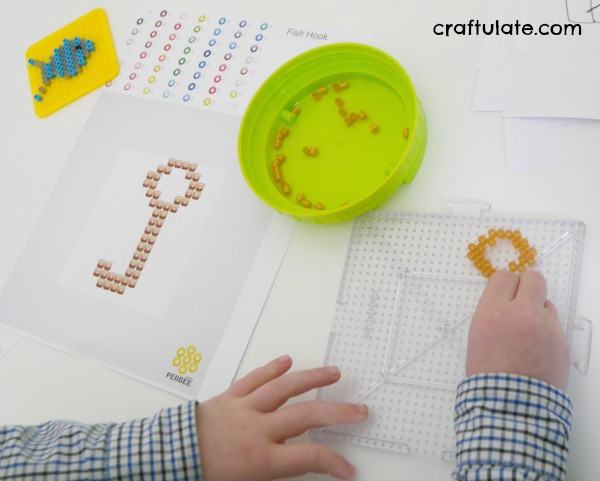 When they were all ironed and ready, I used a hot glue gun to attach small round magnets to the fish (as eyes!) and the end of the hook.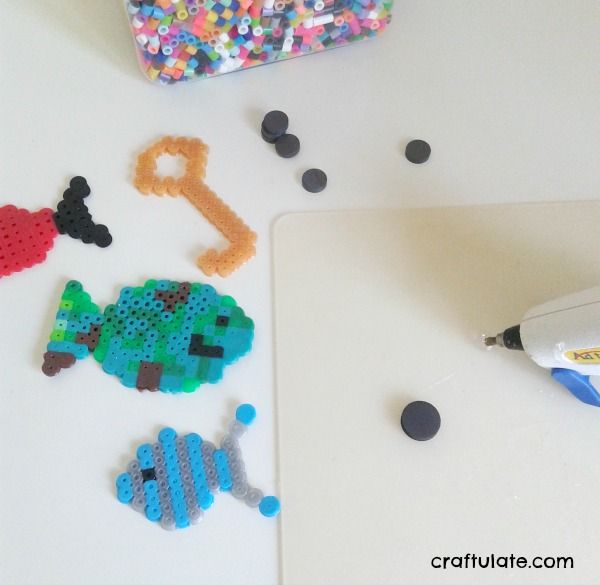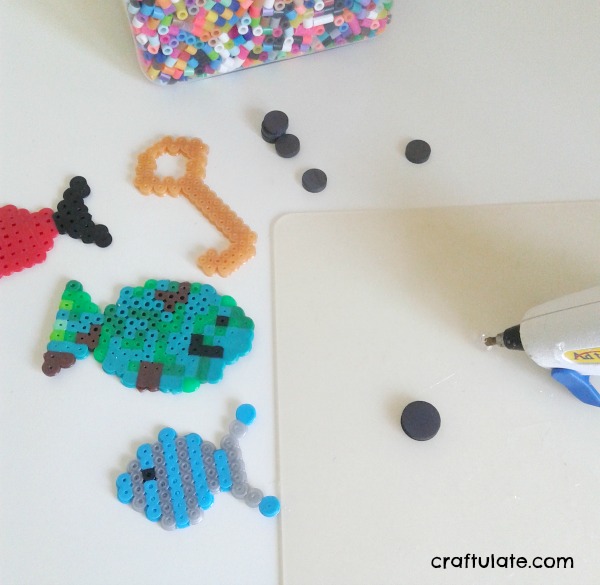 I used a round dowel (sent to us by our friends at craftprojectideas.com) and attached some green paracord to it with more hot glue. I might have chosen something more flexible, but this was F's choice! Then I attached the giant key hook to the other end of the paracord.
I found some water-effect paper which was perfect as a base for our fishing game!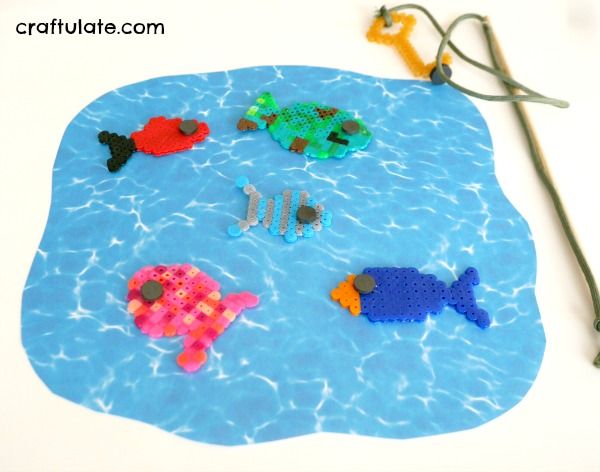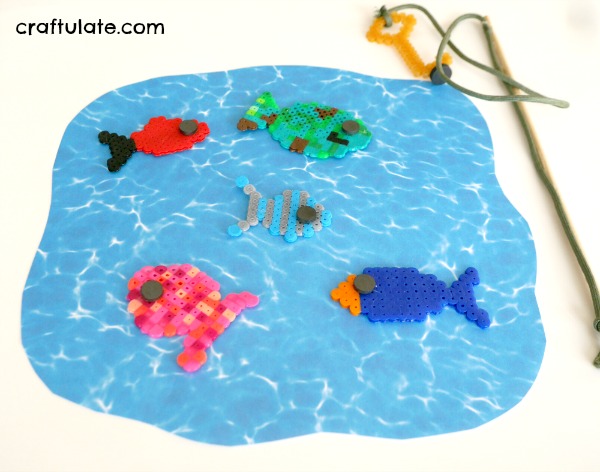 F had great fun fishing – and I know that he got extra enjoyment from having been involved in the whole process.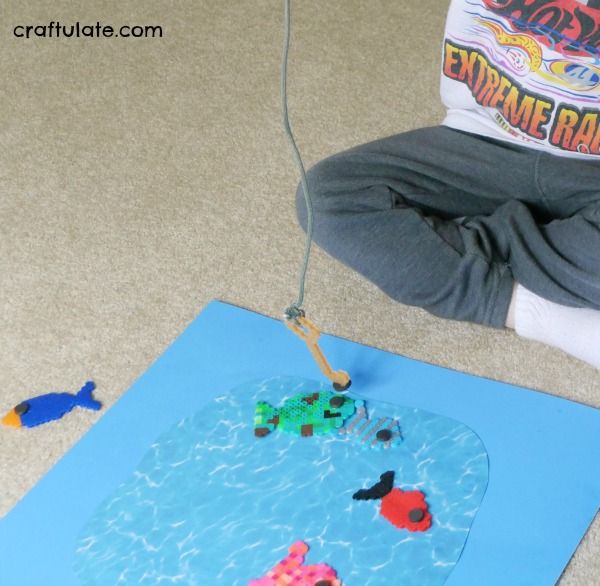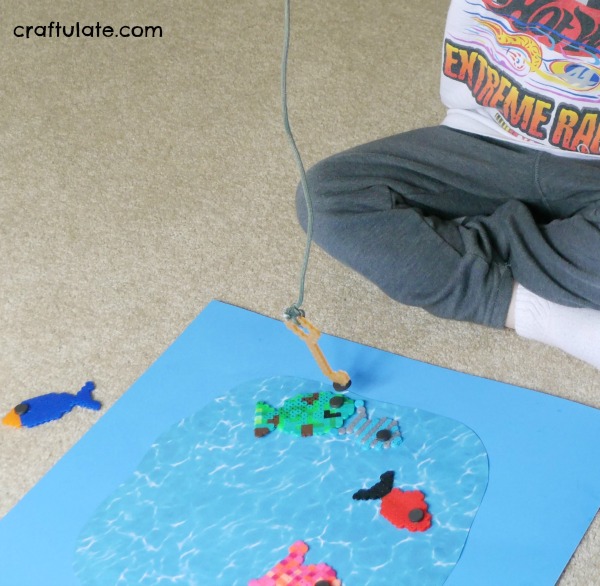 [bctt tweet="Perler Bead Fishing Game – a fun homemade toy for kids to make!" username="craftulate"]
Don't forget to grab the FREE fish templates from the Craftulate Store!