Paper ripping is a  fun, cheap and easy activity is great for practicing fine motor skills. Simple pleasures!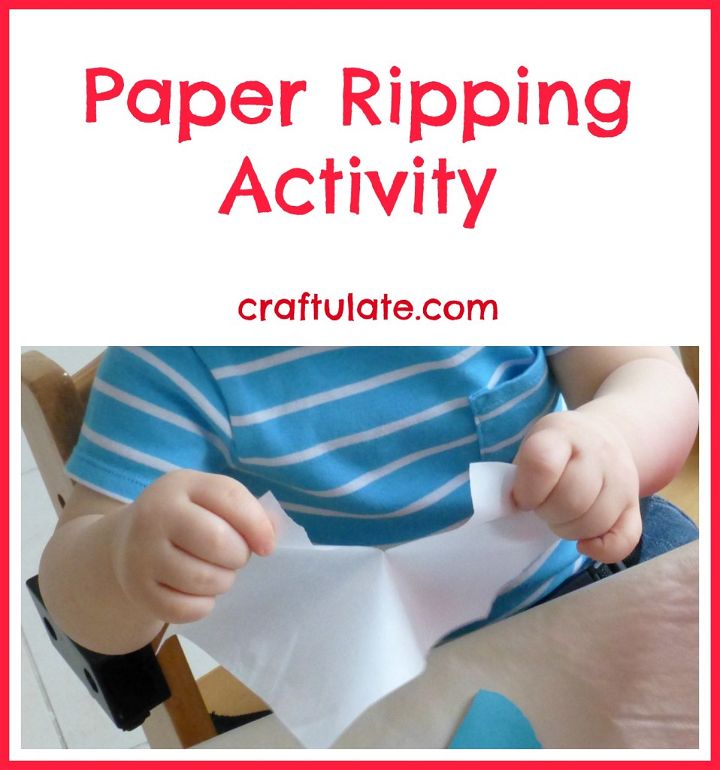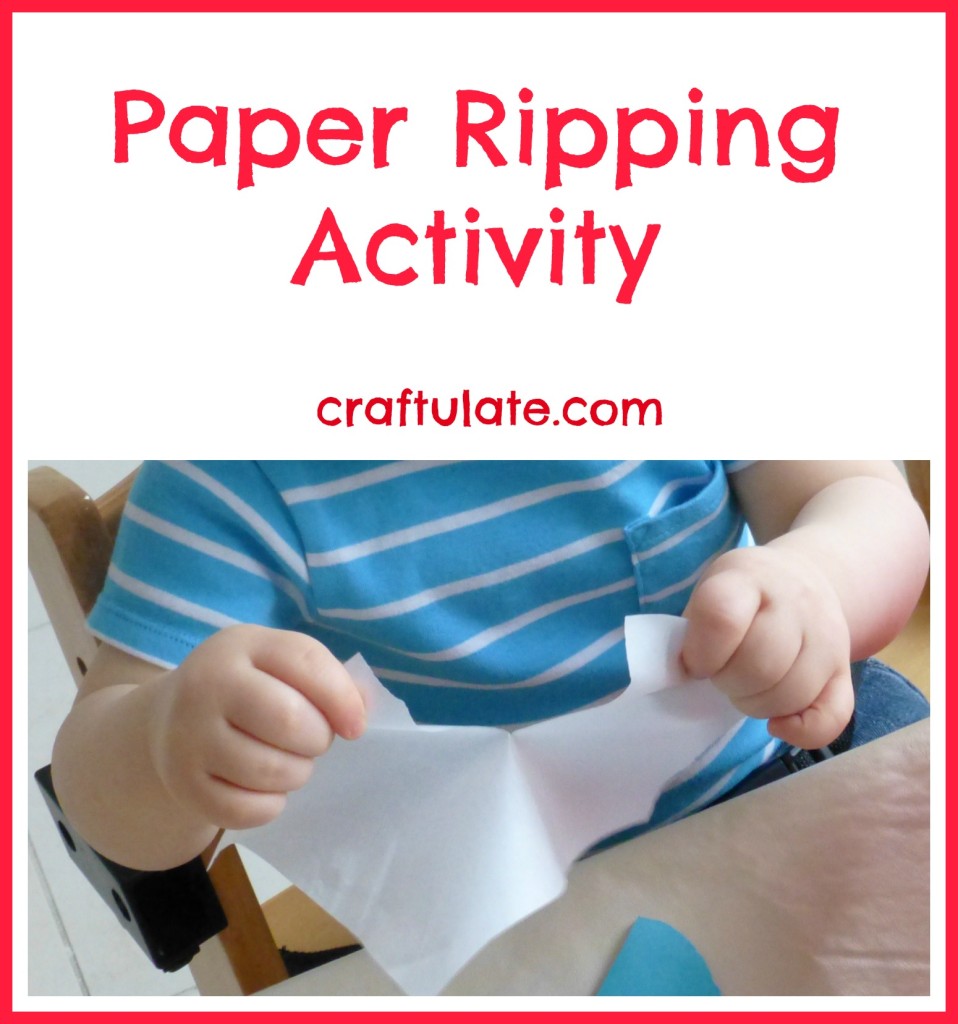 The following post contains affiliate links, which means that at no extra cost to you I can make a tiny bit of money to help support this blog. Thank you!
I collected a range of different papers: tissue paper, construction paper, page from a magazine, regular white printer paper, parchment paper and some tin foil.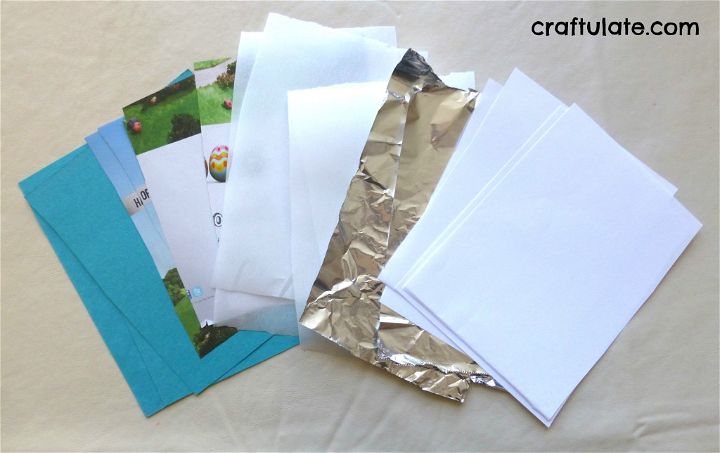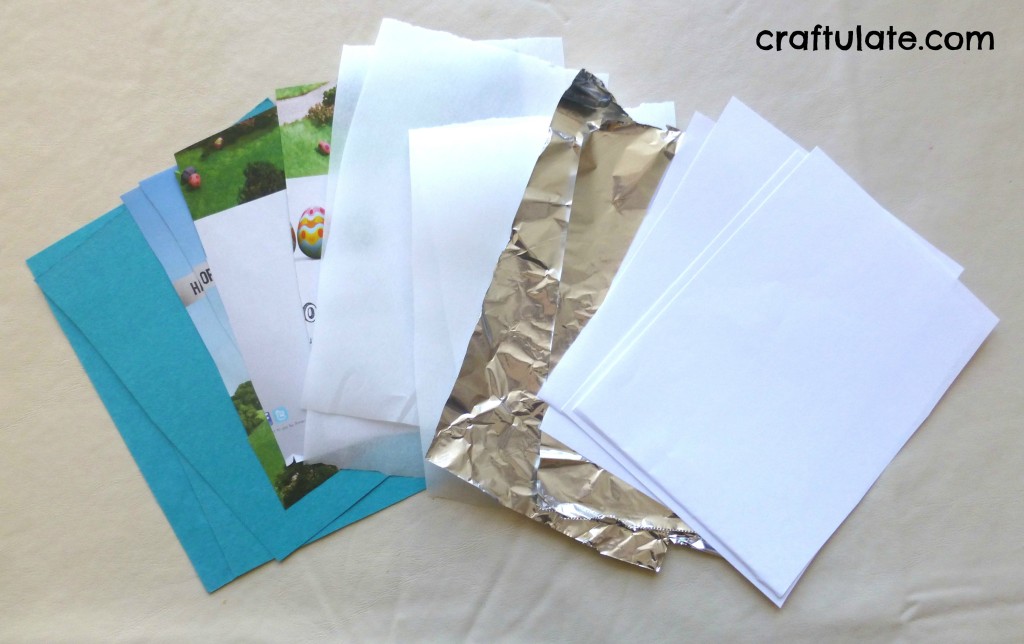 Then we started ripping the paper up. I would start each piece off, then F would finish it. My starting rips got smaller and smaller as he got used to the tearing action.
He particularly loved the tin foil which I had included because I thought it would tear very easily. But he liked it so much that he got quite upset if it ripped!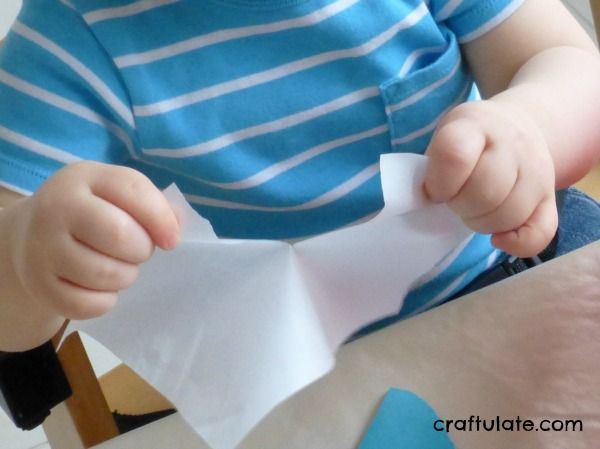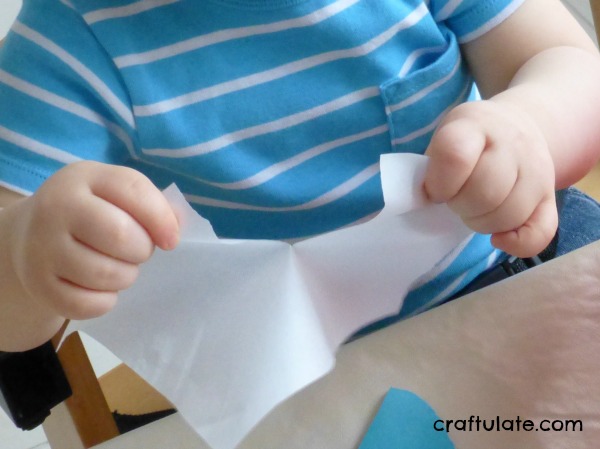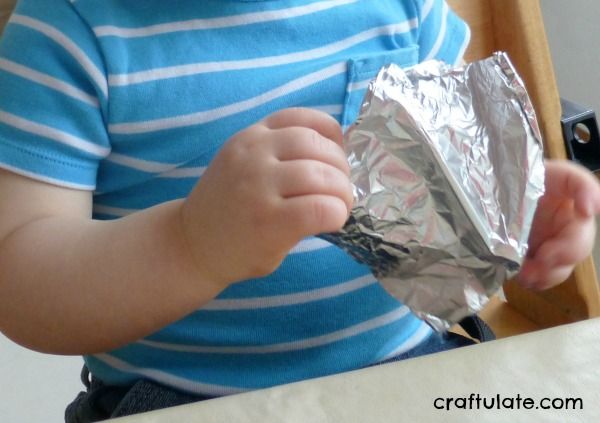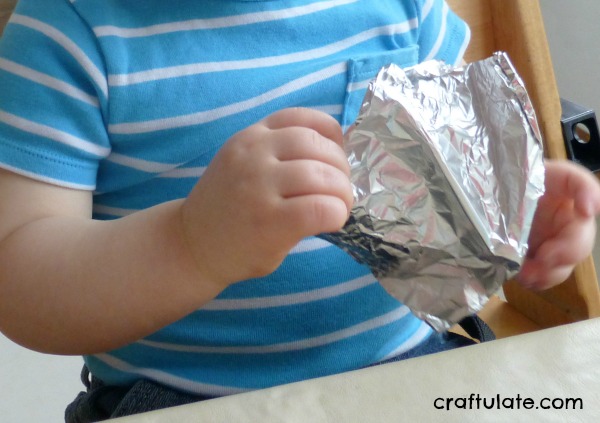 We repeated this activity another day, and again F was very happy to work through a pile of paper if I just started the rip for him. We'll keep working at it and I'm sure he'll soon be able to start the rip himself.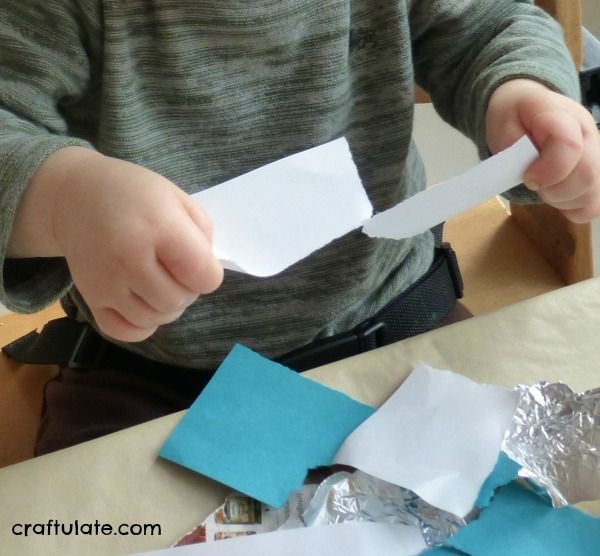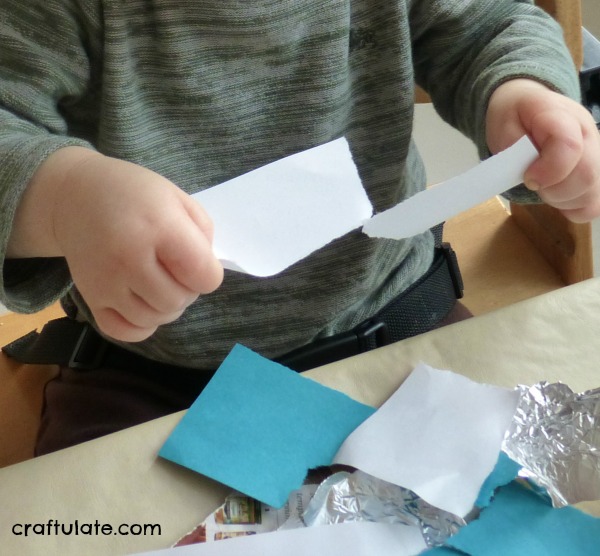 We used the ripped up paper for one of our Introducing Glue activities.