Here are four different methods for introducing glue to toddlers!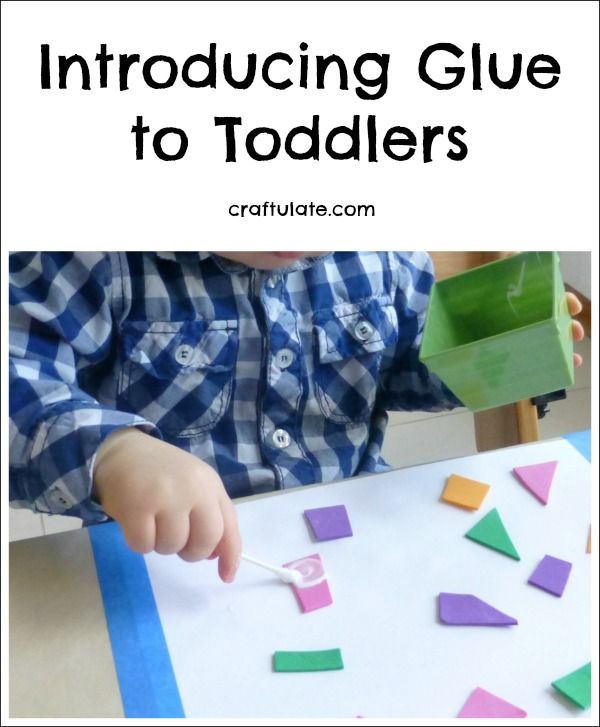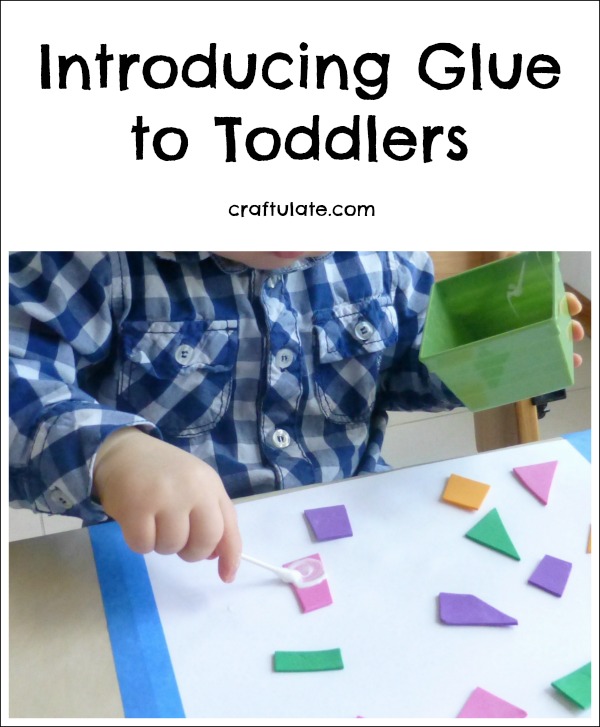 The following post contains affiliate links, which means that at no extra cost to you we can make a tiny bit of money to help support this blog. Thank you!
I've been introducing glue to my son (nearly 2 years old) over the last few days – and trying not to get too sticky!!
The first glue method we tried was dotting some white school glue onto construction paper. I applied the glue then gave him some tissue paper pieces to stick on. I did a lot of demonstrating and he did stick a few pieces on, but mainly just wanted to try and "paint" with the glue. (Sorry about the funny lighting in these pics!)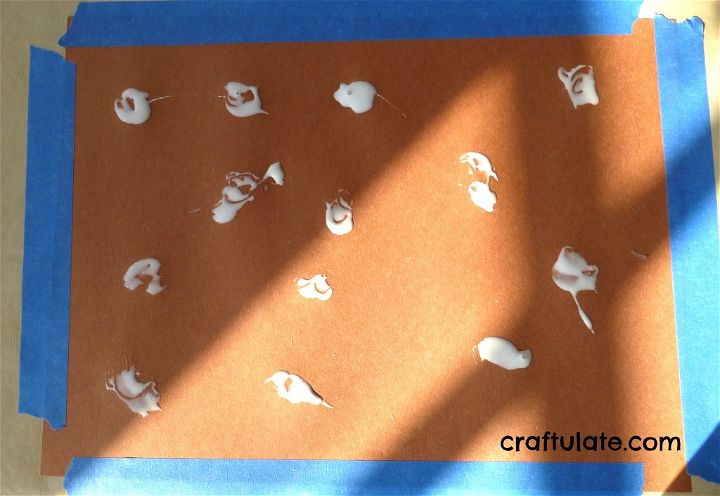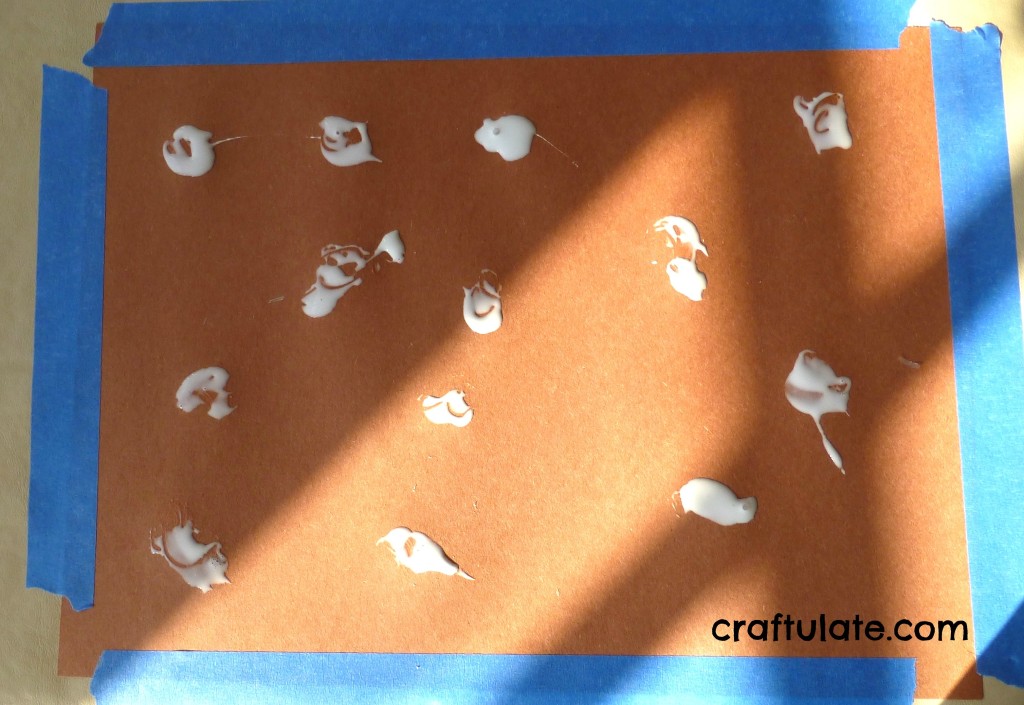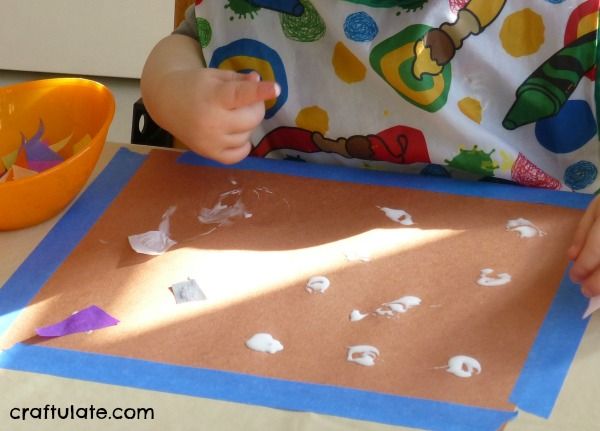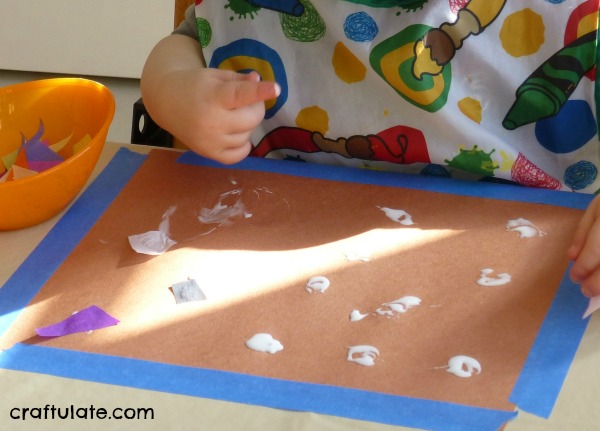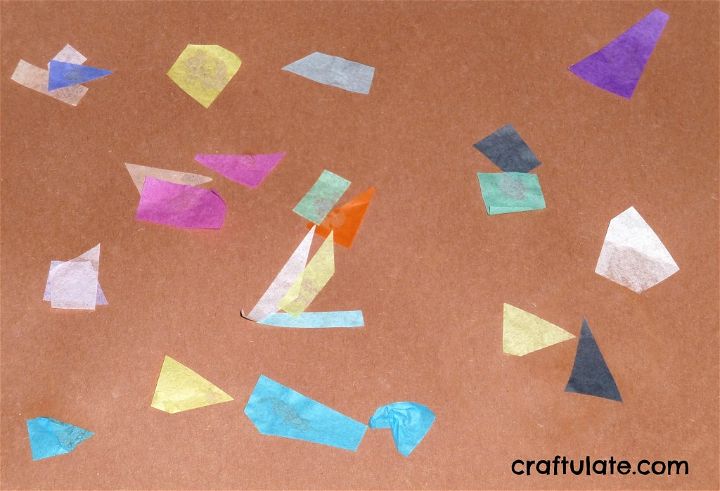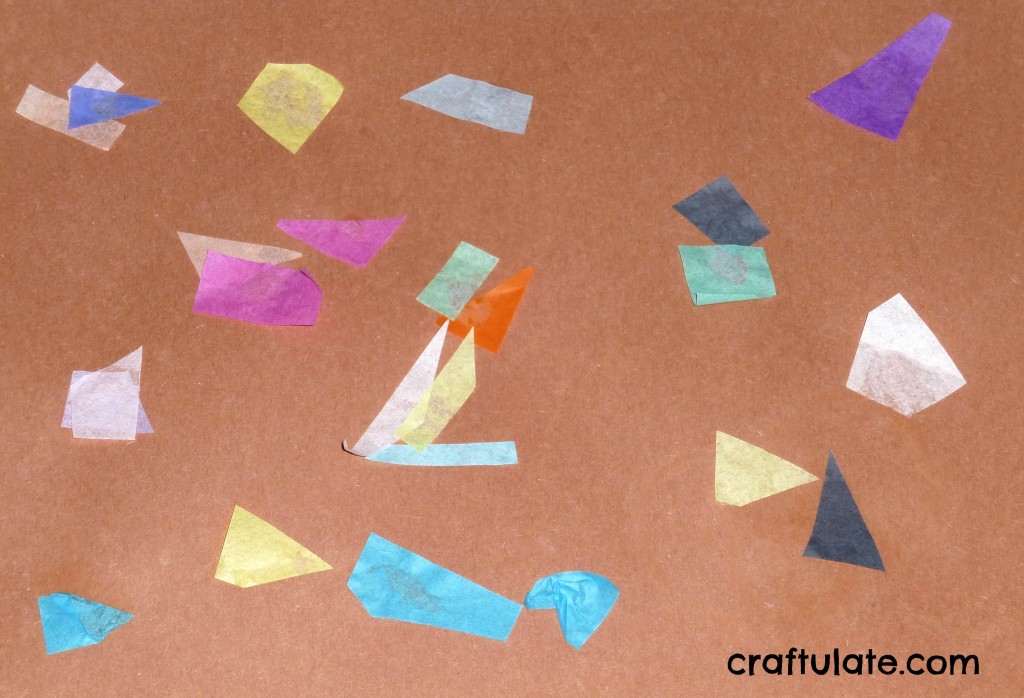 Another day I showed him how to use a glue stick and that seemed to work a little better. We both took turns applying the glue and sticking on the tissue paper.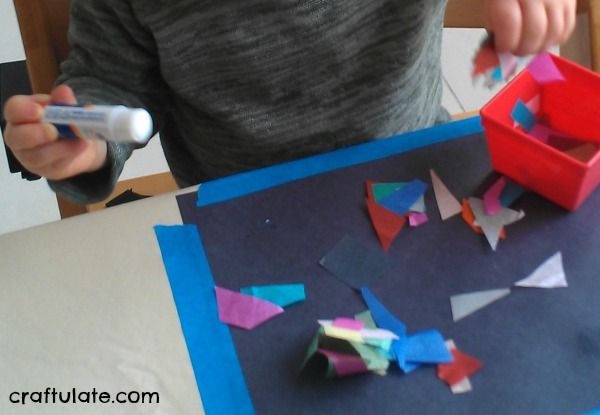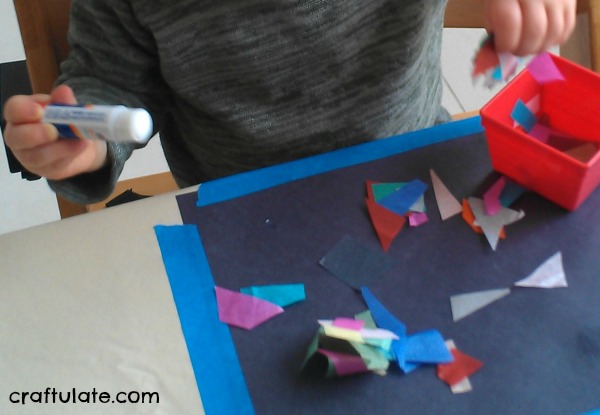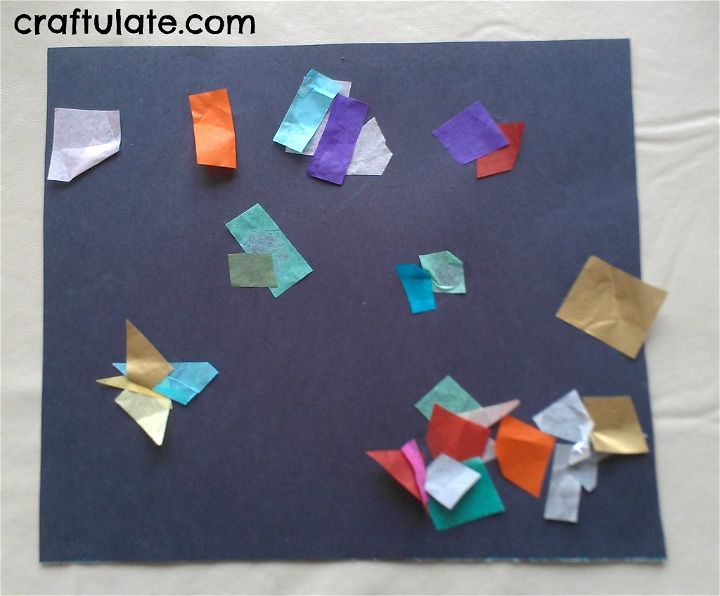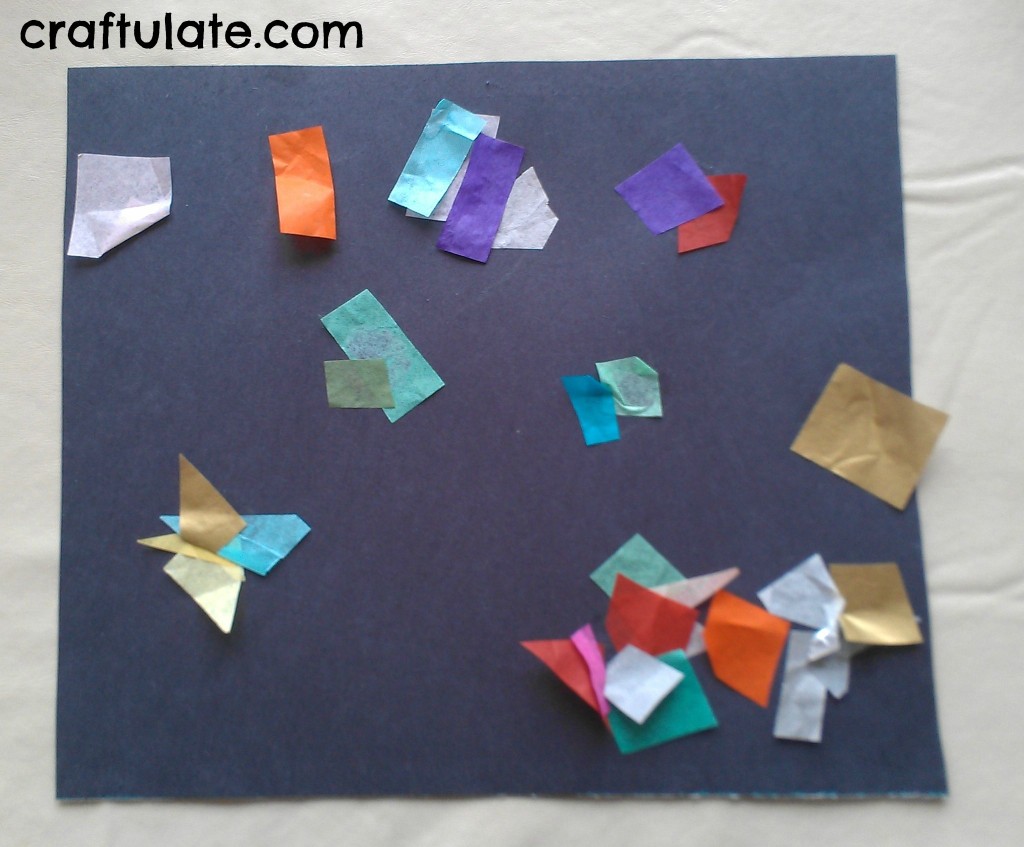 My next method of glue introduction was to make a mini glue sponge by soaking a sponge in a white glue and water mixture. This can be kept in a sealable container and reused.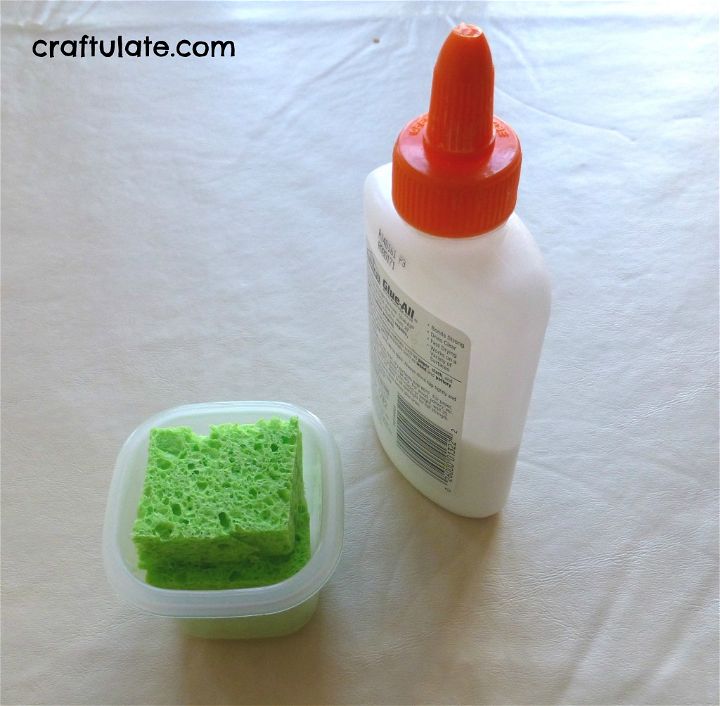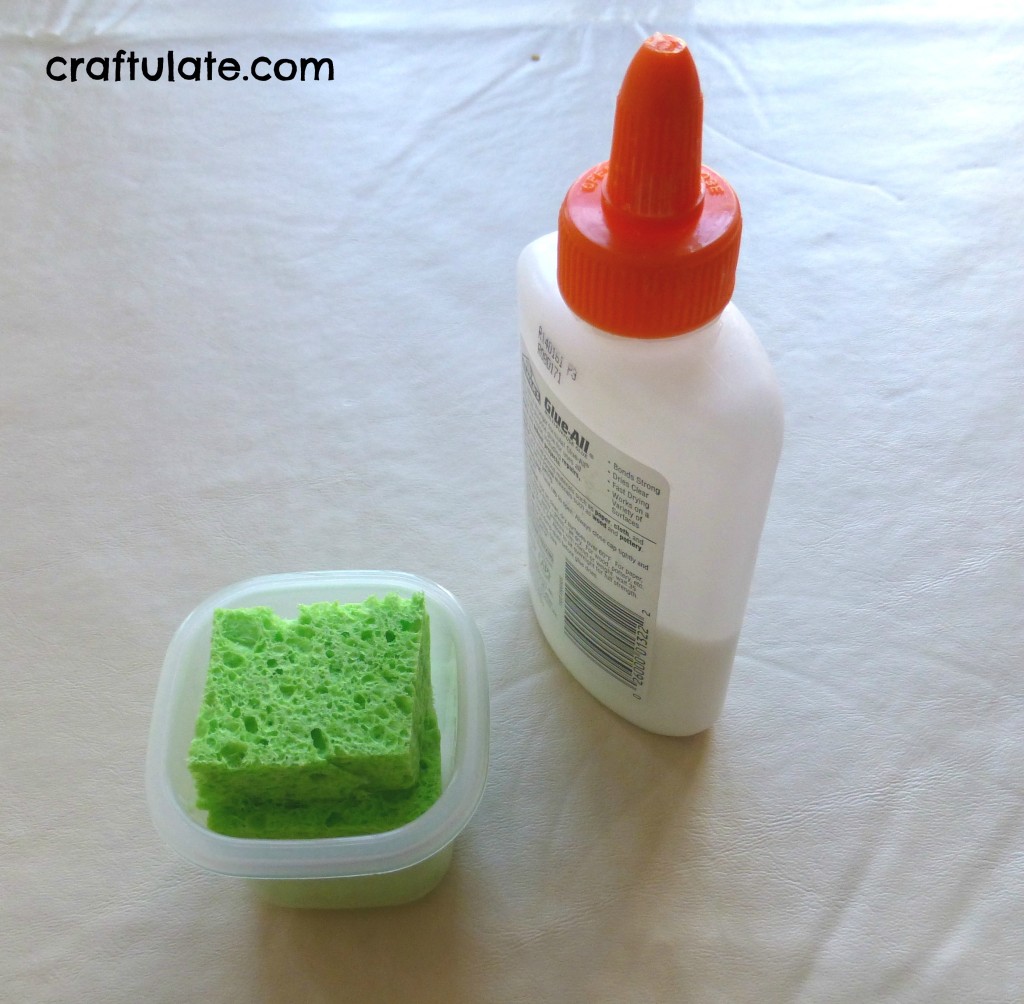 I provided cut-up foam shapes for this activity, but I think I made the glue sponge too watery on my first attempt. As it happens all F wanted to do was remove the sponges, line them up, and put them back, so we gave up on the glue sponge.
Allison from Learn Play Imagine made a great suggestion of using Q Tips (cotton buds) for the application of white glue, so we tried that next. F immediately looked comfortable using the Q Tips as a utensil to spread the glue. This was definitely the least sticky method!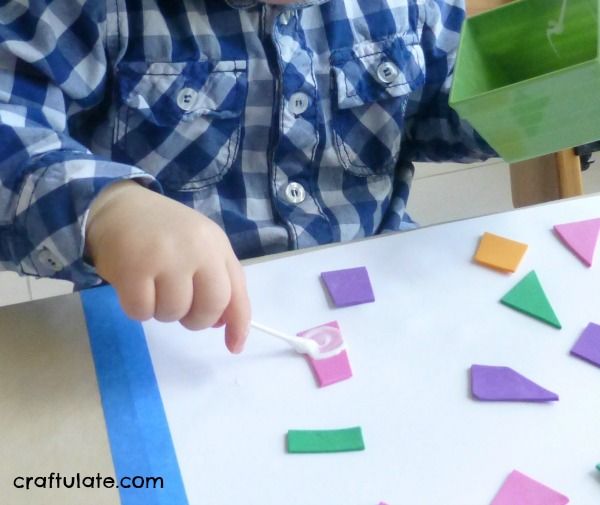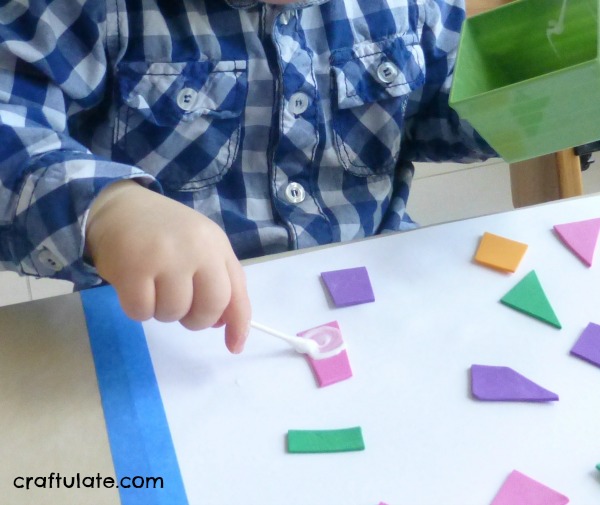 I added more glue to the glue sponge and tried this again on another day (we got the ripped-up paper from this activity). While the glue sponge worked better, F still wanted to remove the sponge and couldn't get the hang of pressing the paper onto the sponge to get the glue.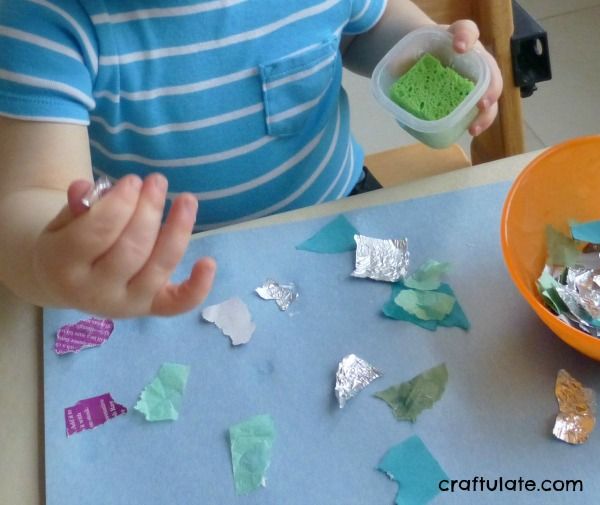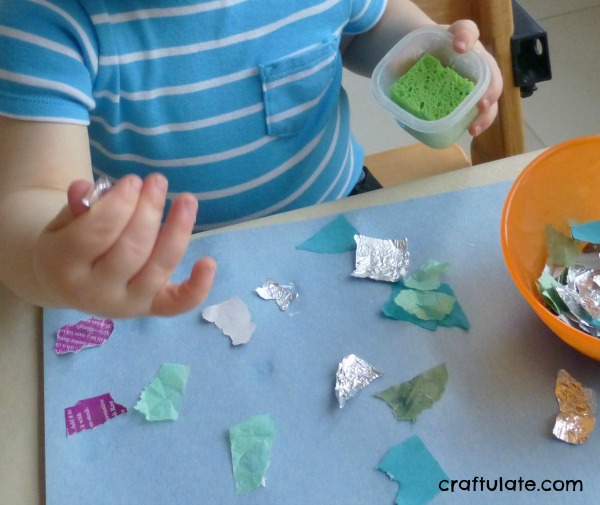 Conclusion? For us right now, the Q Tip method worked the best. The glue stick was pretty good too if used on coloured paper, but I think we'd need coloured glue sticks if gluing onto white paper.
[bctt tweet="Introducing Glue to Toddlers – simple hints and tips #toddlers" username="craftulate"]