Paper plate spin art is a fun process art technique that creates some really interesting prints!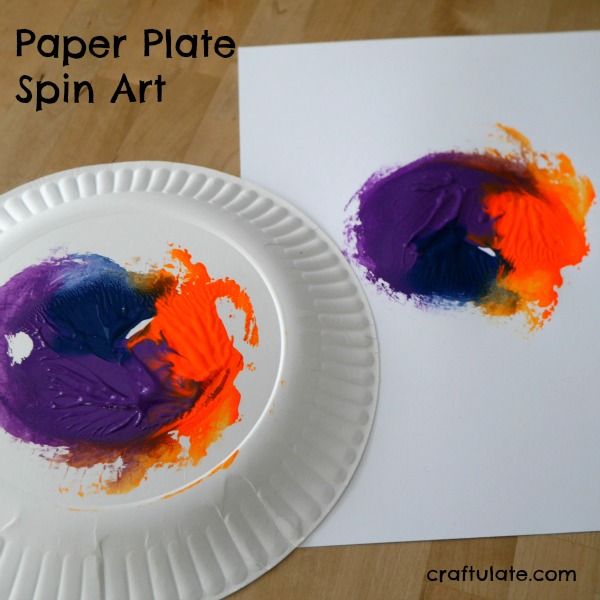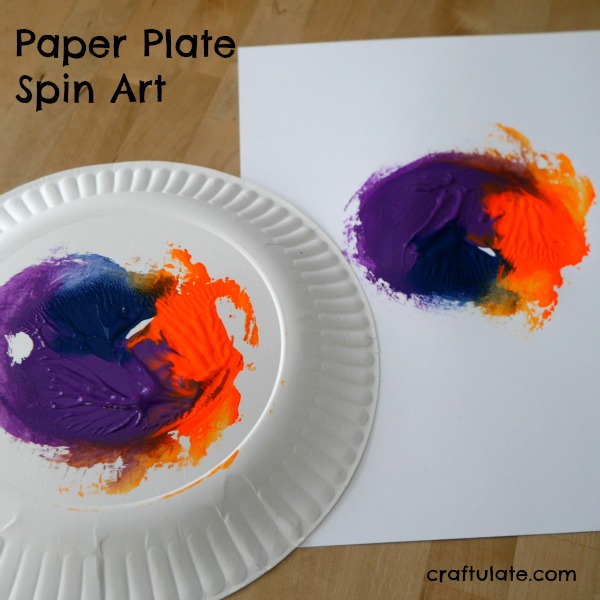 The following post contains affiliate links, which means that at no extra cost to you I can make a tiny bit of money to help support this blog. Thank you!
There are special toys for making spin art, or you could even use a salad spinner, but it turns out that a paper plate, paper, and paint are all you need. We first tried this activity nearly three years ago when my son was only 2.5 years old – so it works well for a range of ages. He loved it as much now as he did back then!
Pour some paint onto the BACK of a paper plate. Two or three colours work best, but try experimenting! We use acrylic paint – I think something thicker is what you want for this project.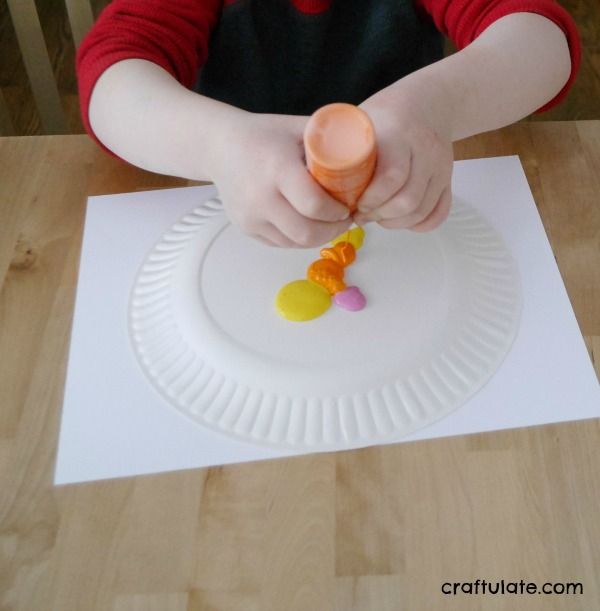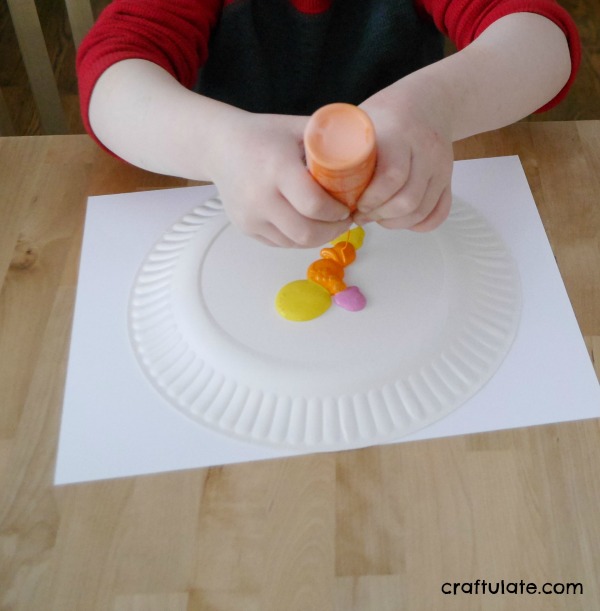 Flip the plate over onto some paper, and twist the plate around. The plates don't have to spin all the way around – just a swivel action back and forth will create some interesting prints.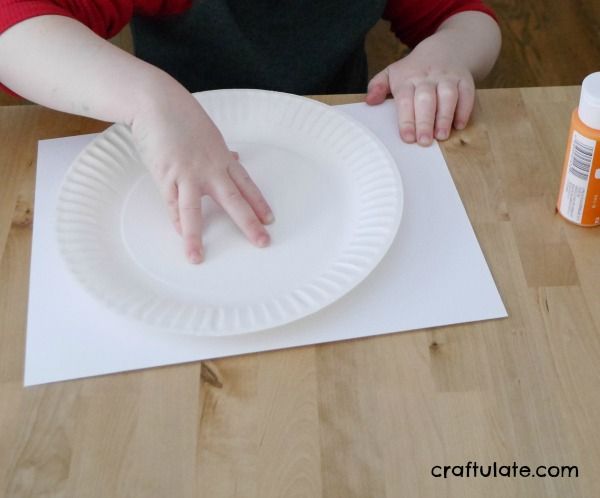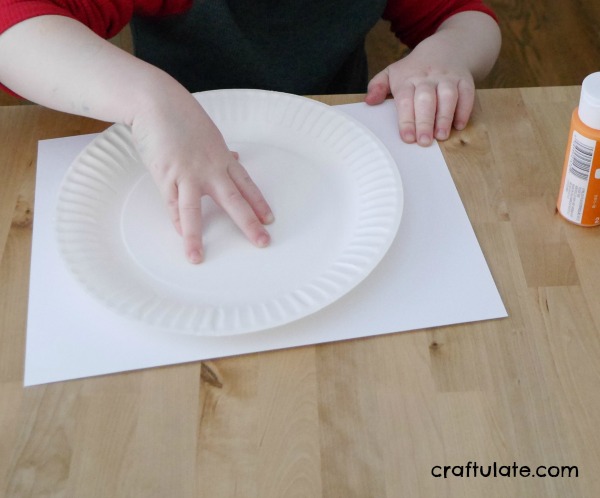 Then peel off the plate!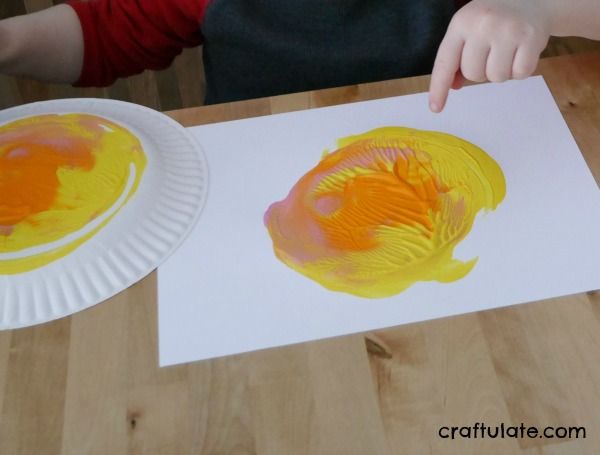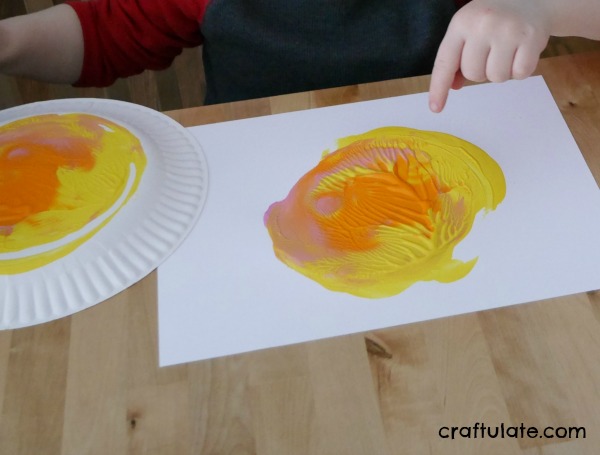 The twisting makes the paint merge in a really interesting way. We just had to do more!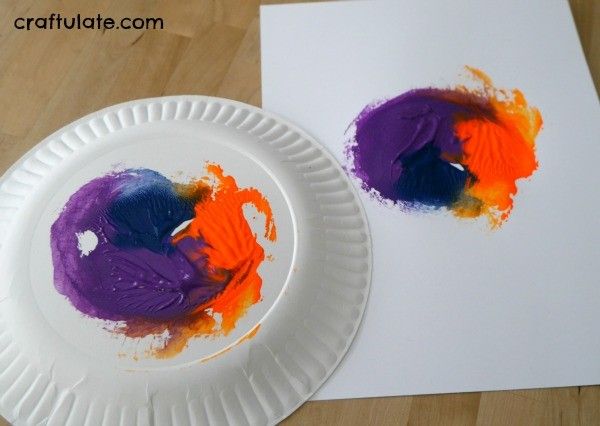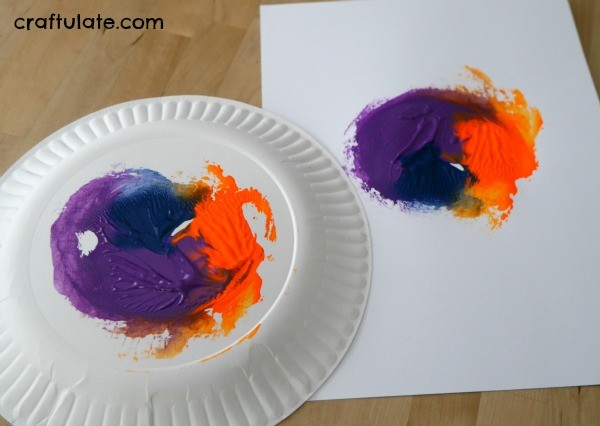 [bctt tweet="Paper Plate Spin Art – a fun painting activity for kids! #processart #kids"]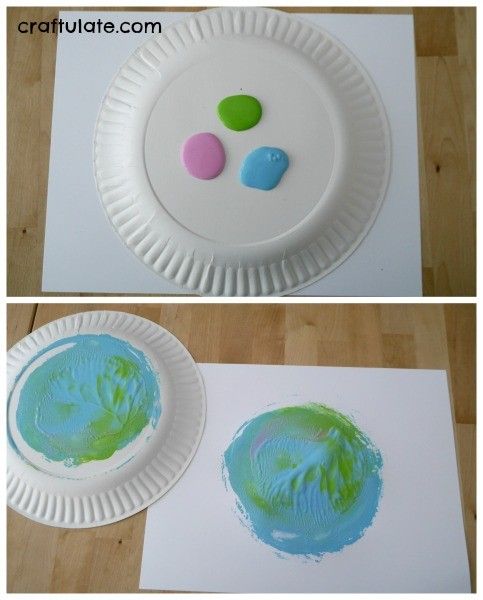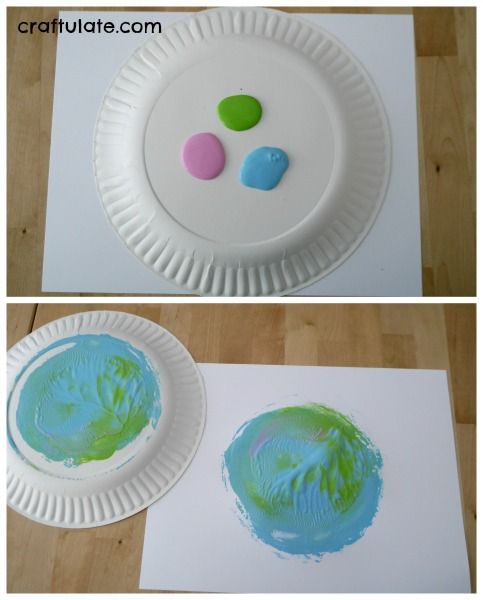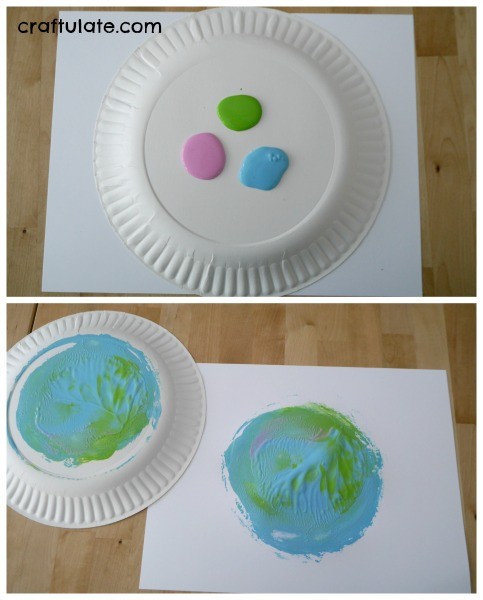 This would be a super fun technique for mixing primary colours into secondary! Oh! And do you see that last picture? Doesn't it look a bit like the Earth? That's exactly what F and I thought – so we went on to make…
Paper Plate Spin Art PLANETS!!!