These spin art planets are a fun art project for kids who are learning about outer space!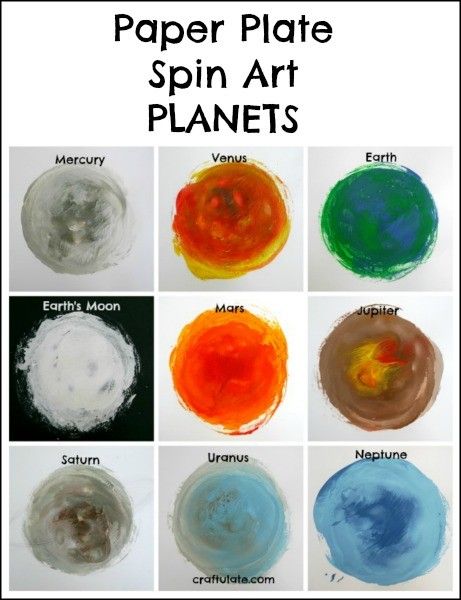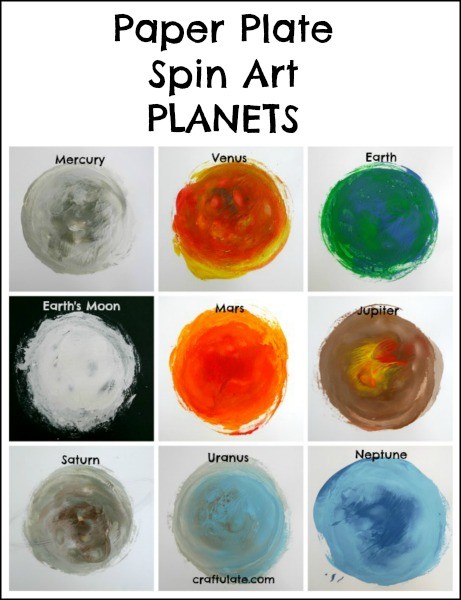 The following post contains affiliate links, which means that at no extra cost to you I can make a tiny bit of money to help support this blog. Thank you!
Nearly three years ago we tried out paper plate spin art – we did the activity with a friend of my son's and it was great fun – although  I really didn't take very good photos. Recently my son and I decided to try the activity again, so that I could update the pictures. At one point we tried a paint combination of green, blue and pink. The pink somehow disappeared – but the green and blue mix really reminded both of us of the Earth! Ta-da a whole new activity sprang from the original idea!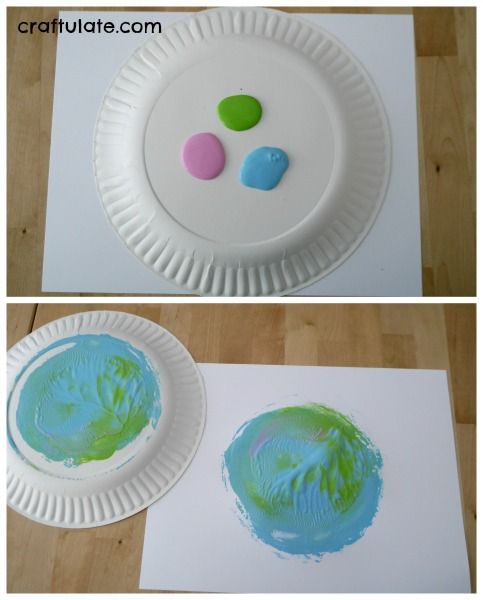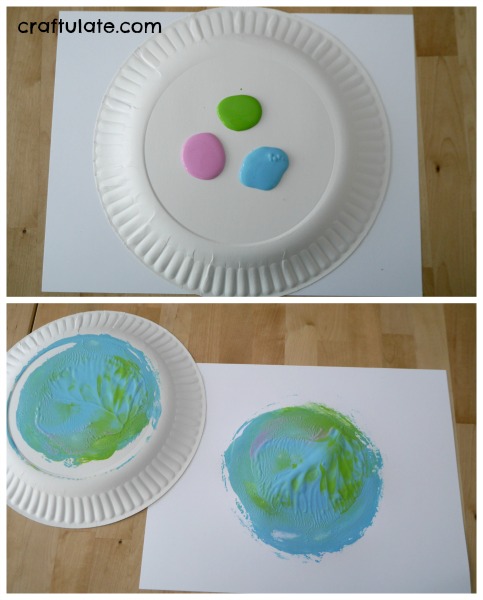 We redid the earth picture with a darker green and blue. The technique is simple – pour two or three colors of paint (something bold like acrylic paint works well) onto the back of a paper plate. Flip it over onto some paper or card, then spin and twist the plate around. It doesn't really matter if you keep going in one direction – or twist back and forth. Experiment with different styles!
Lift off the paper plate and your artwork has formed! I even think the plate looks pretty afterwards!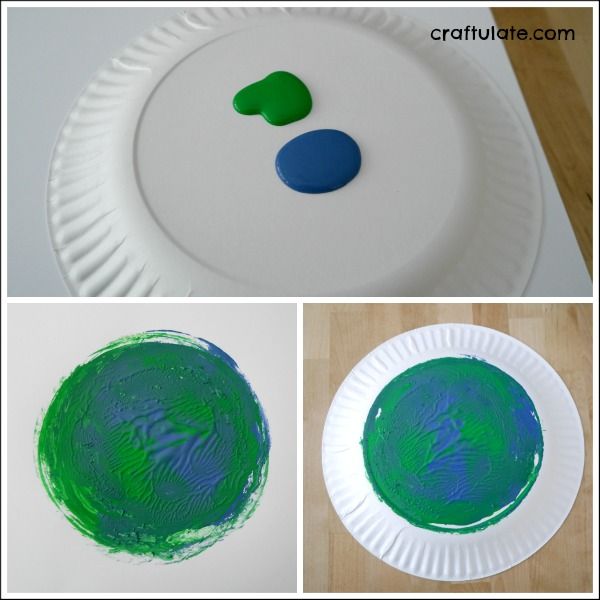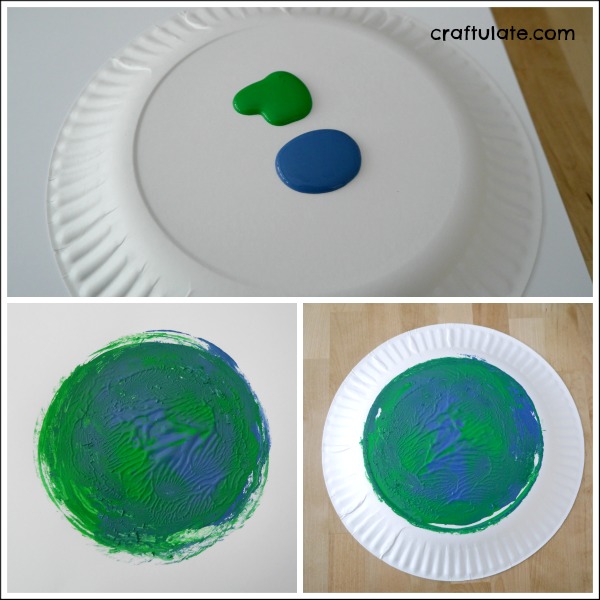 Next we tried the moon! For that I grabbed some black paper as a background. If I'd had more to hand we might have made the whole set on black – that would look amazing! But I didn't want to break the momentum of the art session – so black was just for the moon. For the moon we only used white paint.
After that we tried Jupiter! F was very insistent that we have a red spot – he's starting to know more about planets than I am!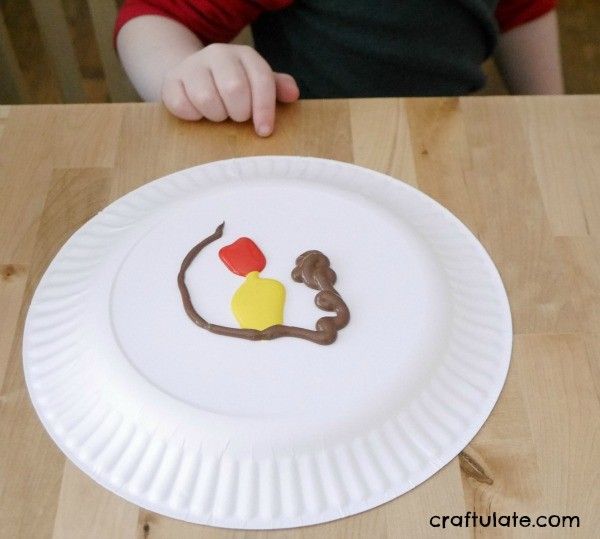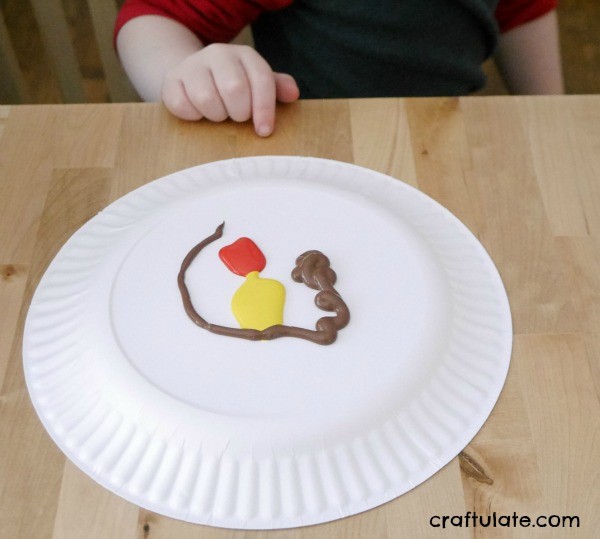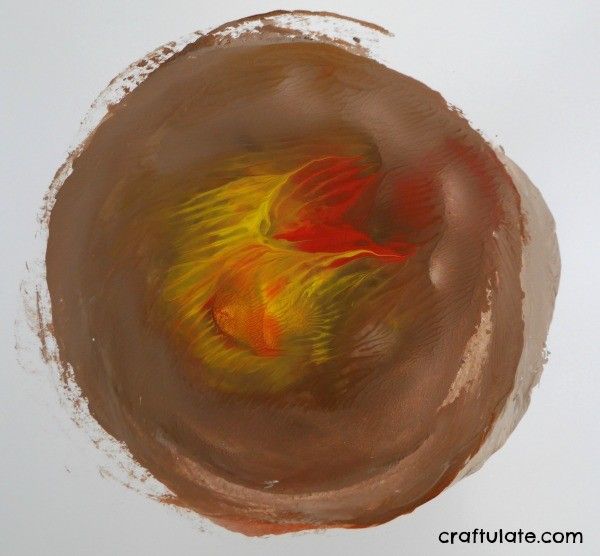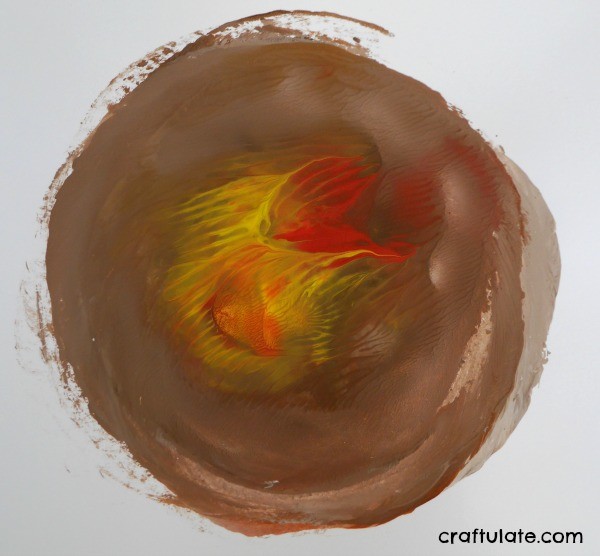 We continued to complete the rest of the planets – using our Space book as a guideline – although somewhere along the line we forgot to make the Sun! Obviously these aren't completely accurate pictures of the planets – with this technique it was hard to get the stripes on Jupiter, for example. I also had to draw in some rings around Saturn after the paint had dried.
So here is the full collection: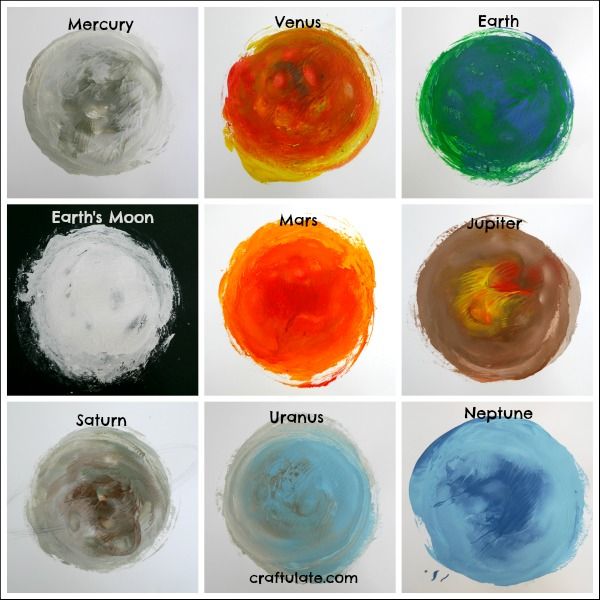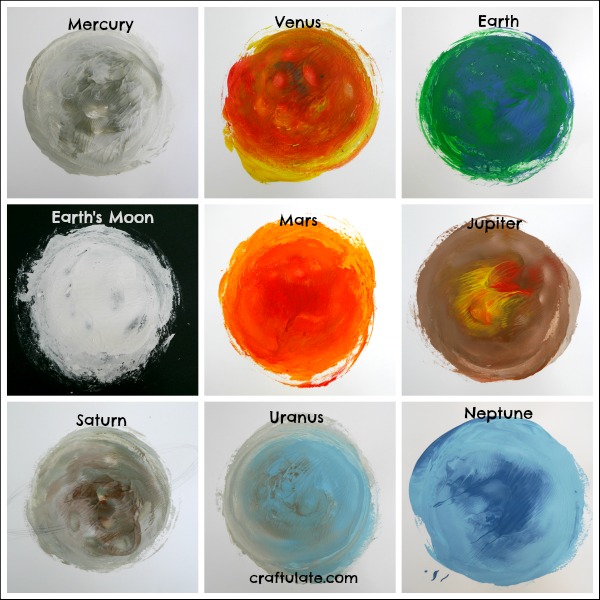 [bctt tweet="These spin art planets are a fun art project for kids! #kidsart #planets"]