This paper plate rabbit is a cute craft for kids to make for Easter and spring!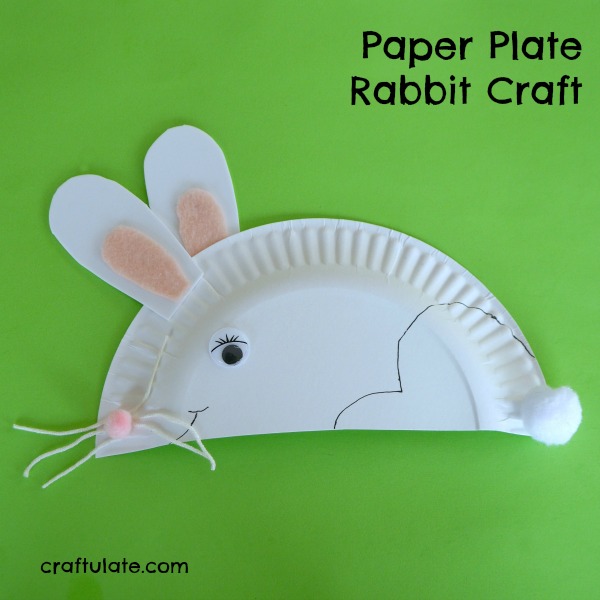 The following post contains affiliate links, which means that at no extra cost to you I can make a tiny bit of money to help support this blog. Thank you!
Rabbits are one of the most adorable animals around – and I just love how the different textures in this craft give the rabbit a really soft look.
To make this paper plate rabbit we used:
White paper plates cut in half
White craft foam
Pink felt
Large white pom poms
Small pink pom poms
Googly eyes (we used ones with eyelashes!)
White yarn or thread, cut into small lengths
White craft glue
Black pen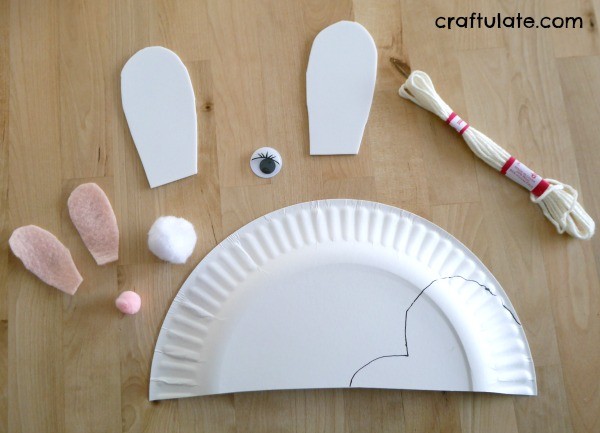 I prepared the ear pieces in advance: two white craft foam ears and two pink felt inner ears for each rabbit. I also used the pen to draw the hind leg onto the back of the plate to give the rabbit some shape.
First we assembled the ears.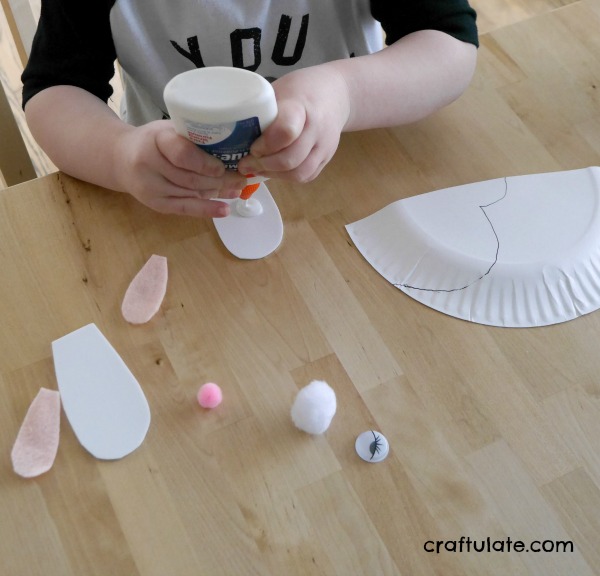 And then glued the other parts onto the plate. White pom pom for the tail, thread (or yarn) for the whiskers, and pink pom pom for the nose. We added the eye and ears, and we were done!
This was F's finished paper plate rabbit!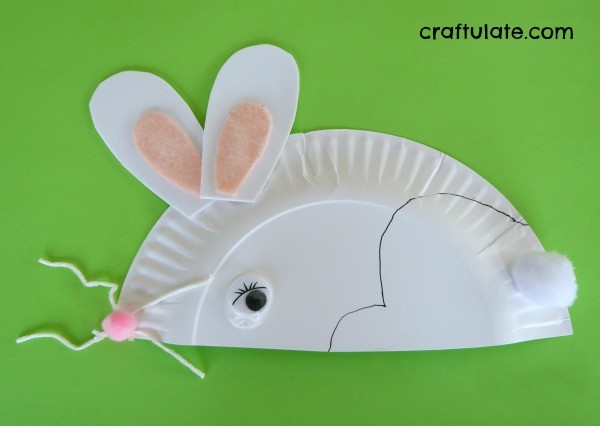 As usual I did this craft alongside him. I wanted to draw a smiley mouth on both rabbits but due to his placement of eye and nose I couldn't quite work out where a mouth should go! So here is my rabbit, with a mouth drawn on. It adds character, I think!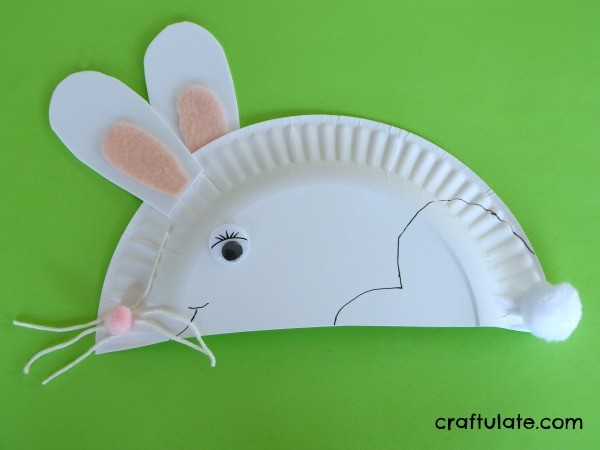 [bctt tweet="Paper Plate Rabbit craft for kids to make!"]