These paper bag monsters are a fun and frugal craft for kids.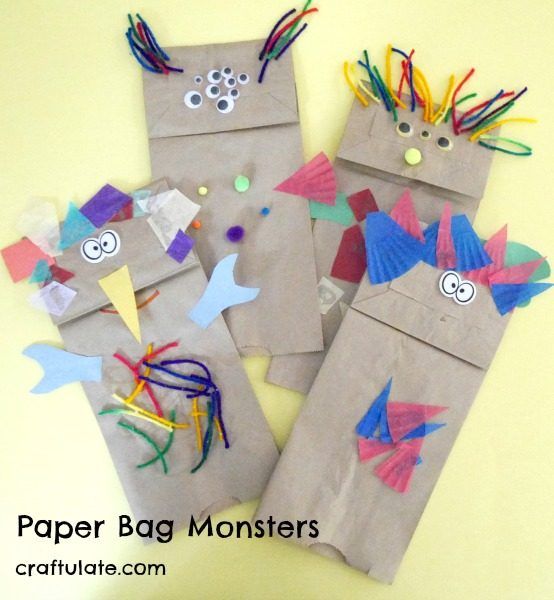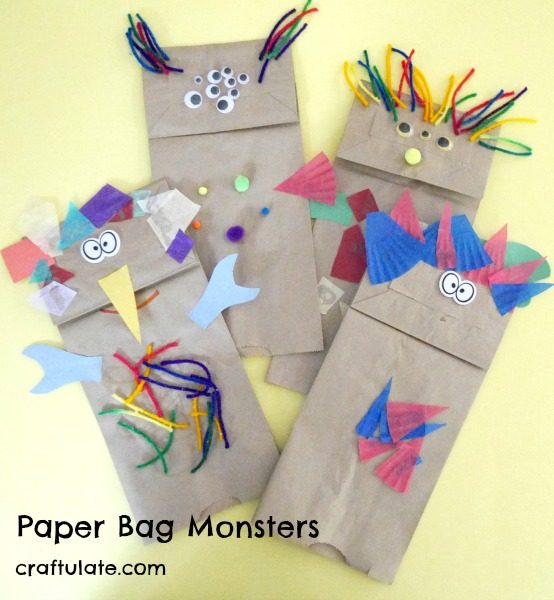 The following post contains affiliate links, which means that at no extra cost to you I can make a tiny bit of money to help support this blog. Thank you!
Our last paper bag post on the blog was nearly three years ago (the atmospheric Paper Bag Luminary), so I think it's time for another one! If you have the paper bags in stock already then this craft is as cheap as you want to make it – the beauty of all monster crafts is that anything goes! I do think googly eyes are essential, but otherwise you could use any assortment of scrap paper, pom poms, straws, yarn, sequins – whatever you can find!
Set everything out in an inviting way. I usually do this while my son is at school – the moment he comes home his eyes are drawn to it and he wants to know what the project is! Provide the paper bags, glue, and whatever you're going to add to make the monsters. I suggest adding some scissors and construction paper too in case they want to add their own shapes.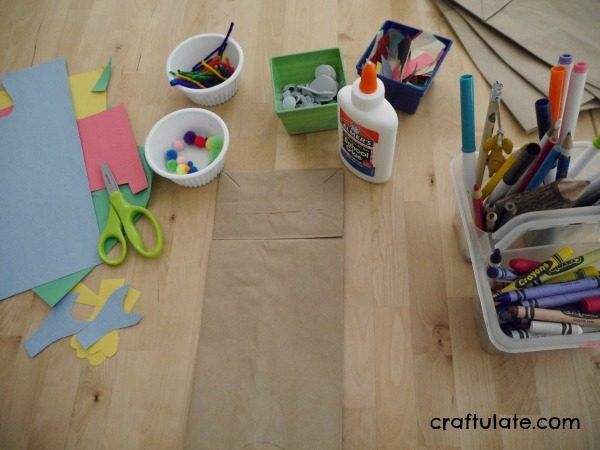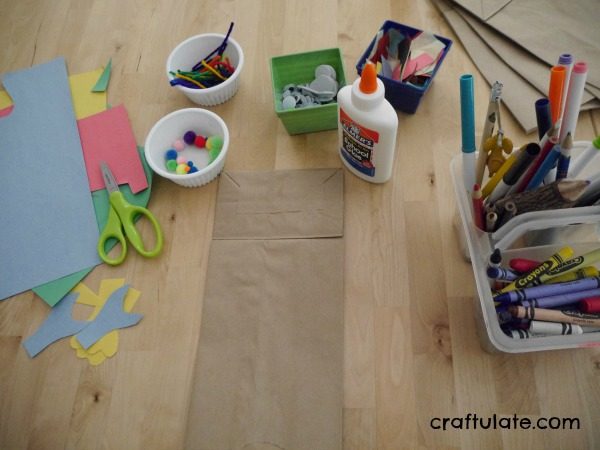 I found this multi-colour yarn in my craft cupboard which I cut into small lengths – perfect for this activity!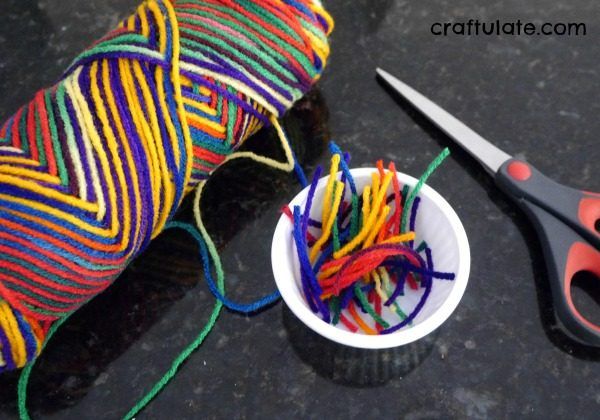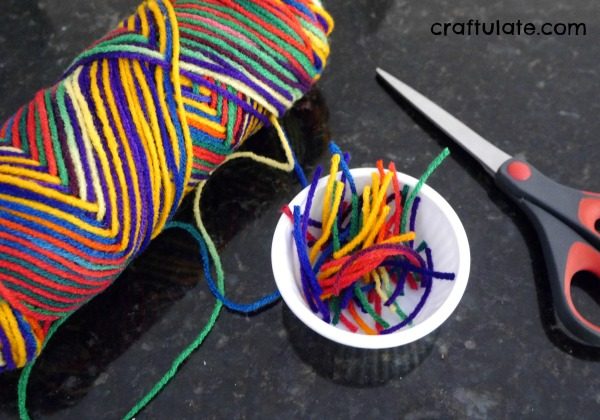 My son started off making his first monster, but it ended up looking a bit like a bird!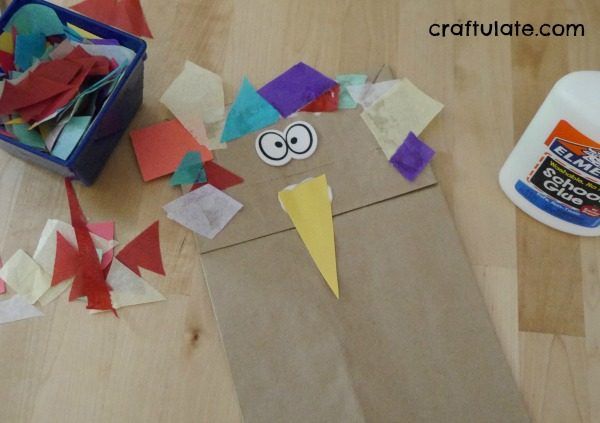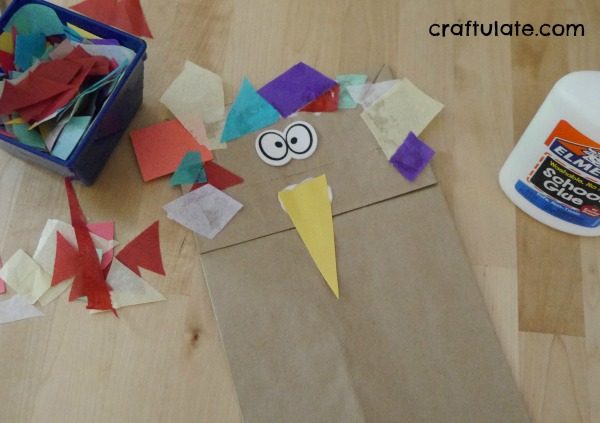 We later added more to it so it looked a little less bird-like!
He next decided to grab cupcake liners and scissors and cut them up.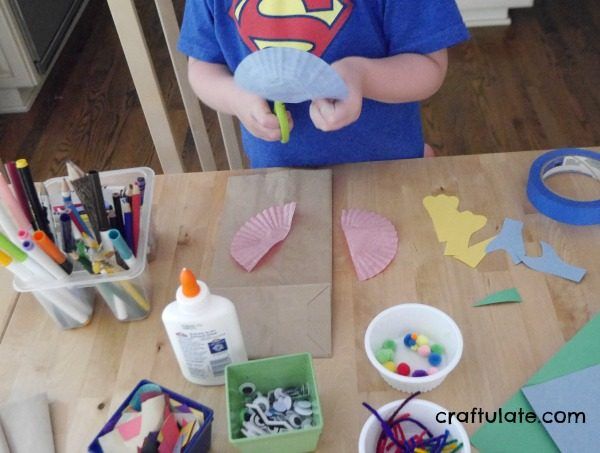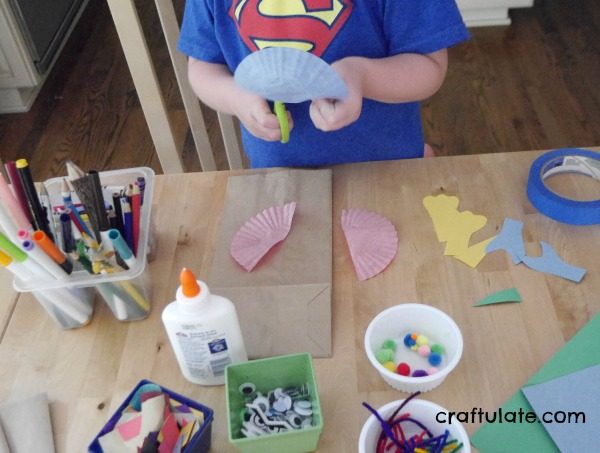 He turned them into hair!
Here are the four finished paper bag monsters!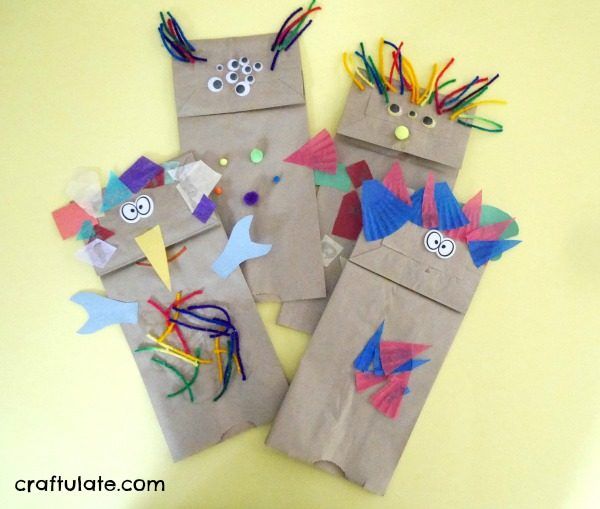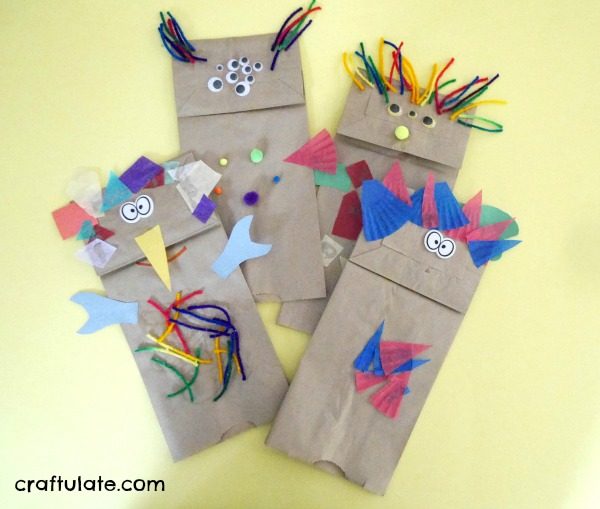 [bctt tweet="Paper Bag Monsters – a fun and frugal craft for kids to make! #kidscrafts" username="craftulate"]