This owl collage is made using circle paper punches and some scrap paper! Such a fun art project.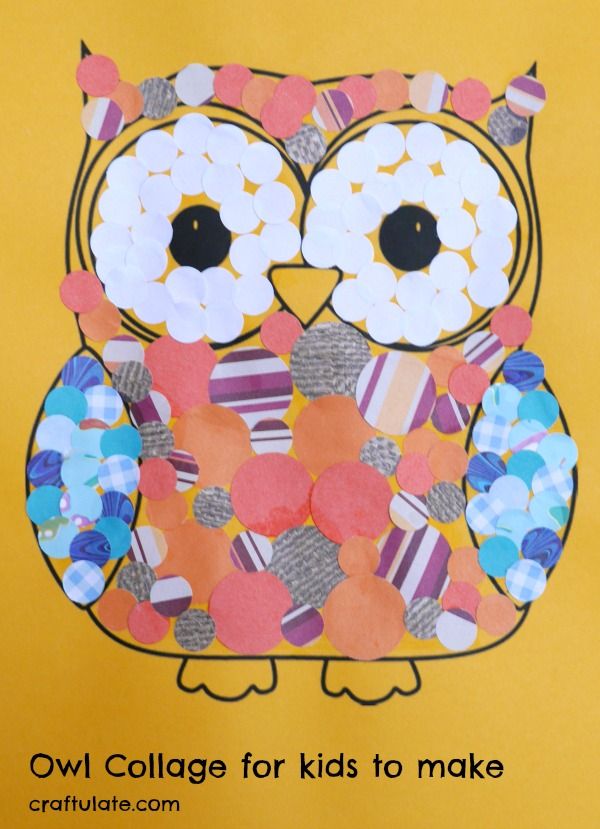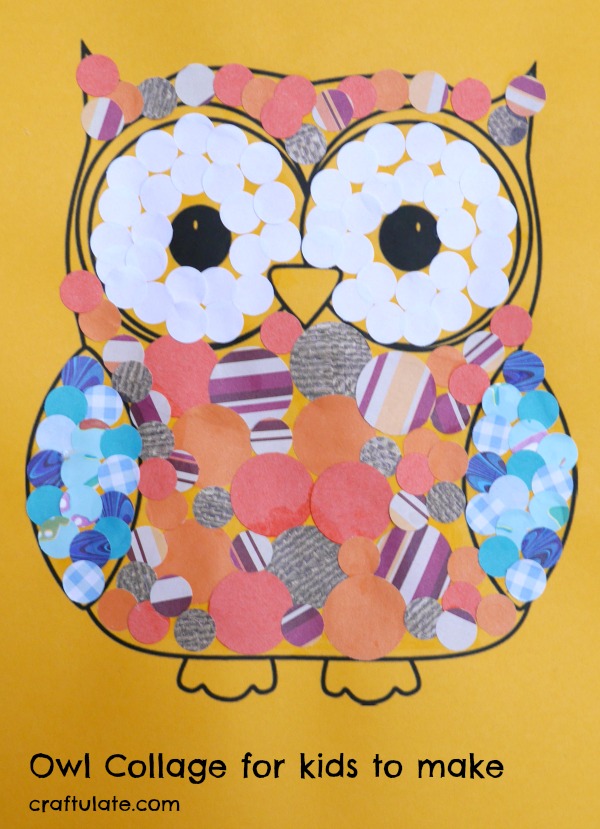 The following post contains affiliate links, which means that at no extra cost to you I can make a tiny bit of money to help support this blog. Thank you!
I love the effect that circles of different patterns make – our circle punch trees from last year are still very popular! This owl collage needed a bit more careful positioning, and was great for working on fine motor skills. To make this artwork we used:
Owl template (or freehand drawing)
Yellow card
Scrap paper with a variety of patterns and colours
Circle paper punches – we used a ½" punch and one similar to this 1″ punch. (I also have a 2″ punch but that was just too big for this collage!
Glue
I printed an owl template onto yellow card (white card would work fine too but I wanted this artwork to look a little different).  I divided my paper stash into two piles. One for green and blue hues, and one for brown, orange and red tones.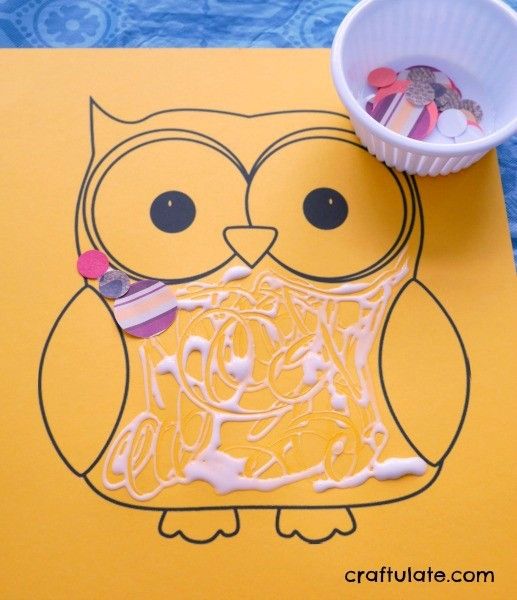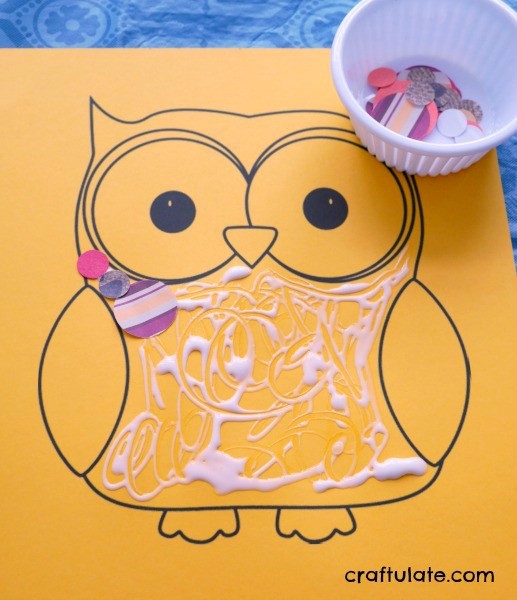 I provided the children with the pile of brown/orange/red paper, and they got to work punching out circles. Using the paper punch is great for strengthening hand muscles.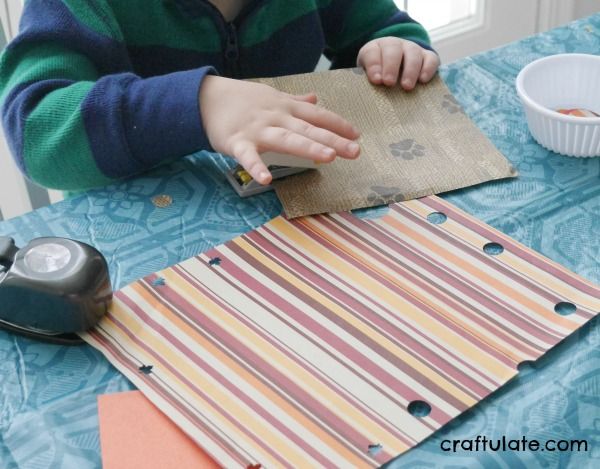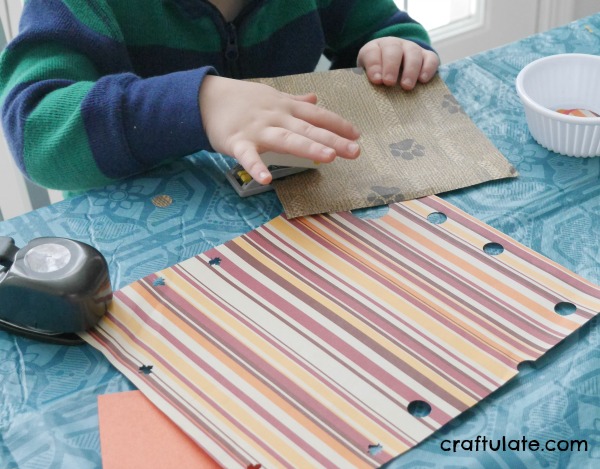 I suggested that they only glue them onto the central body of the bird. Manipulating those little bits of paper really works on pincer grasp! After they had completed the body I brought out the blue/green paper to make more circles that would form contrasting wings.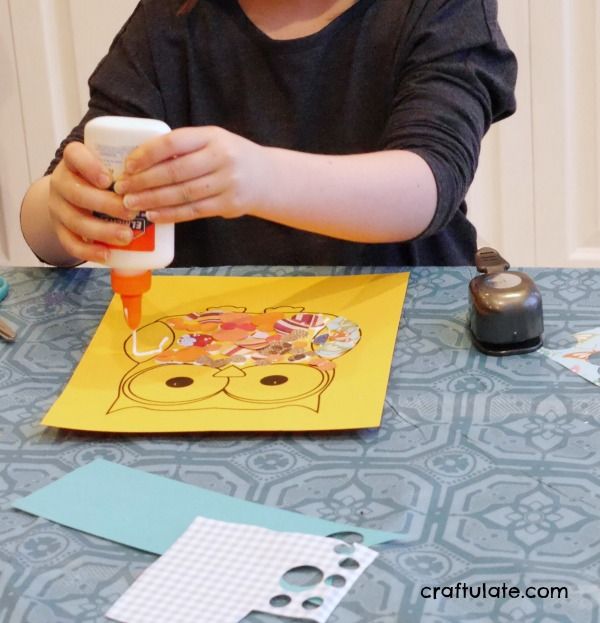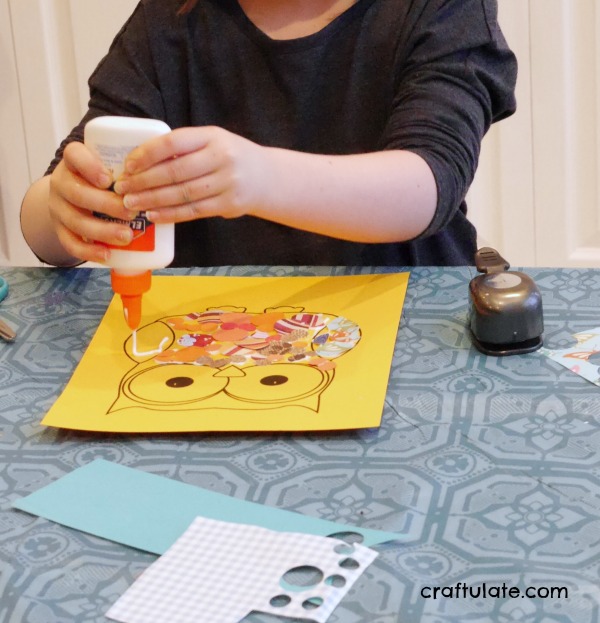 The finished results looked pretty effective!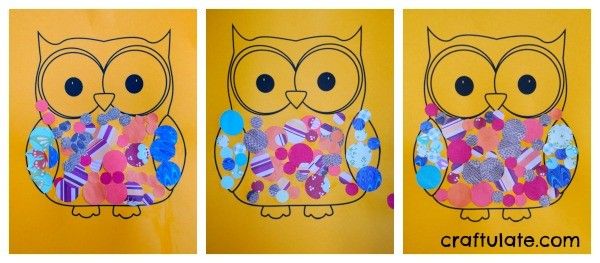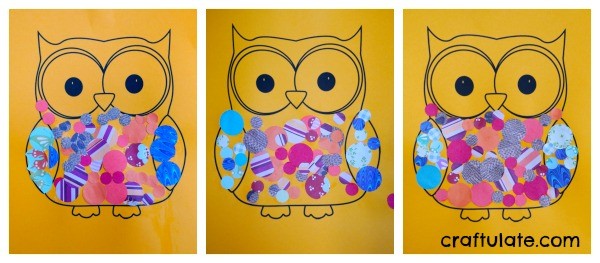 And of course if your kids want to go one step further you could add some white circles for the eyes too.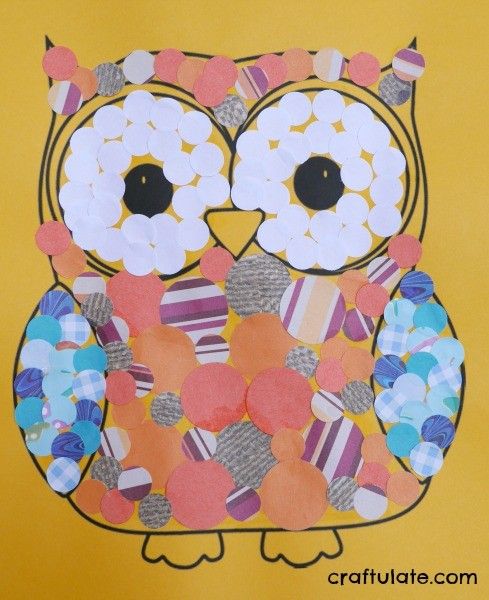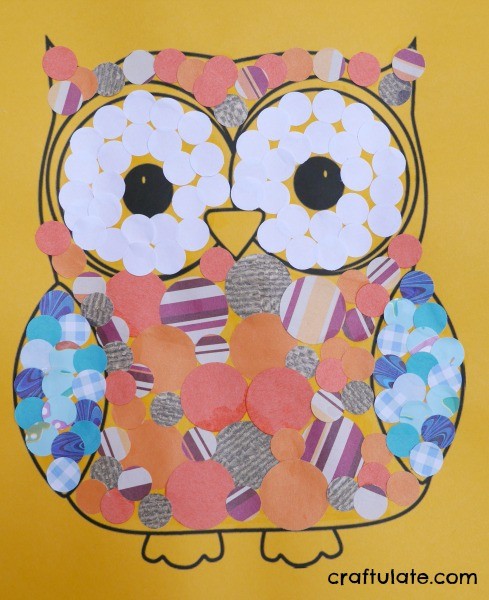 After we had finished we realised that the layering effect would have looked more like feathers if we'd started gluing circles at the bottom of the picture then worked up – all the kids either started at the top (and worked down) or had a completely random design!