This circle punch art was a lovely way to create some tree pictures!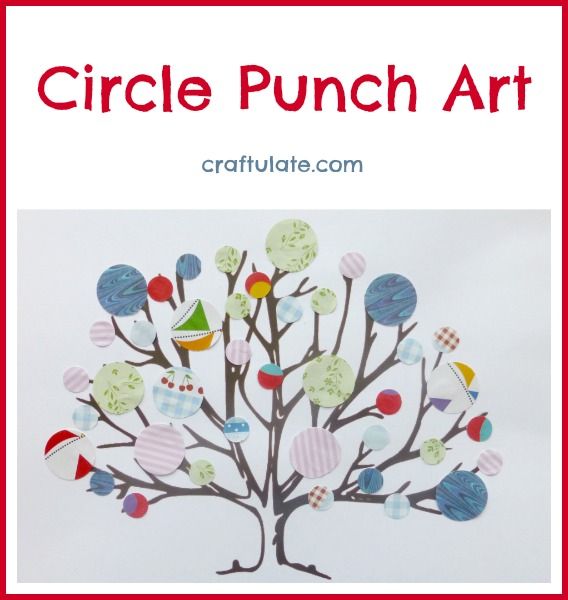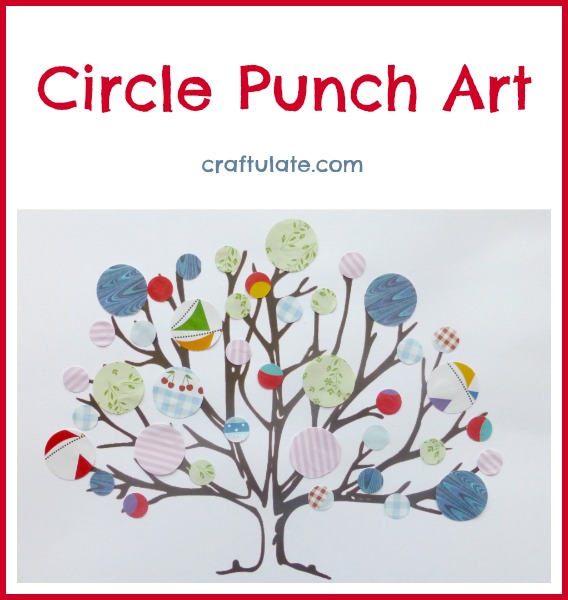 The following post contains affiliate links, which means that at no extra cost to you I can make a tiny bit of money to help support this blog. Thank you!
For this art activity we used patterned paper – you could use plain paper or a mix of patterned and plain – but I thought it was a great opportunity to use up some paper scraps. We also used two circle paper punches – this ½″ punch and one similar to this 1″ punch. I found some bare tree images from Clker and printed them onto white card.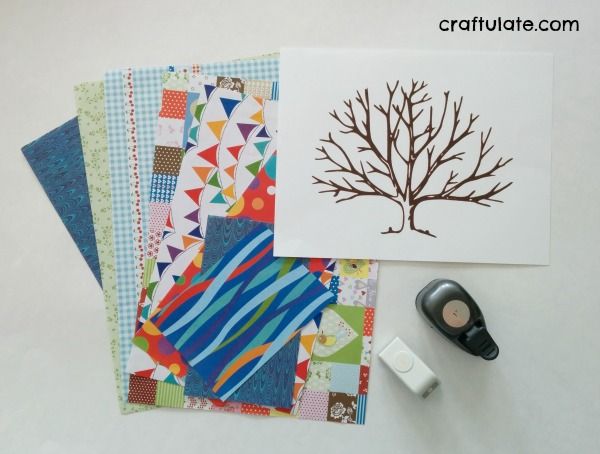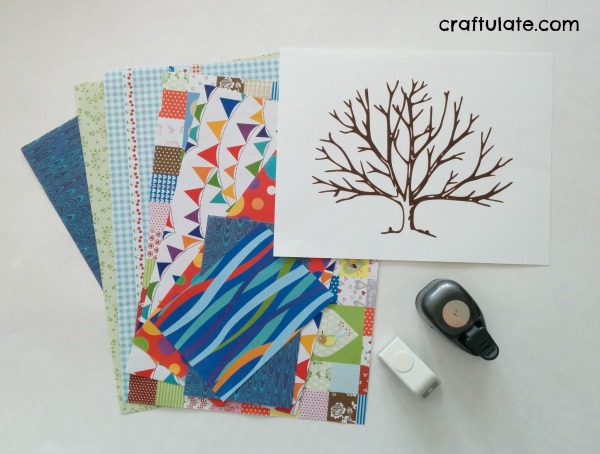 F found both paper punches quite hard to operate. But he kept trying, and did have a few successes. In the end I had to help and cut some circles for him.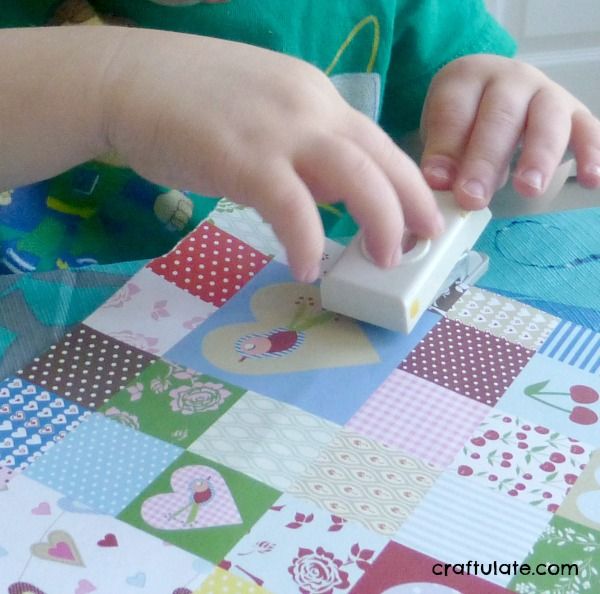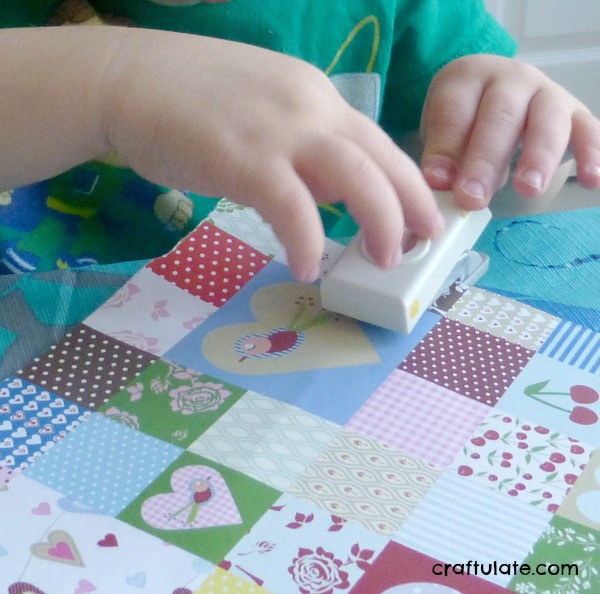 I don't often use glue sticks but they were perfect for this activity. F spread the glue all over the tree.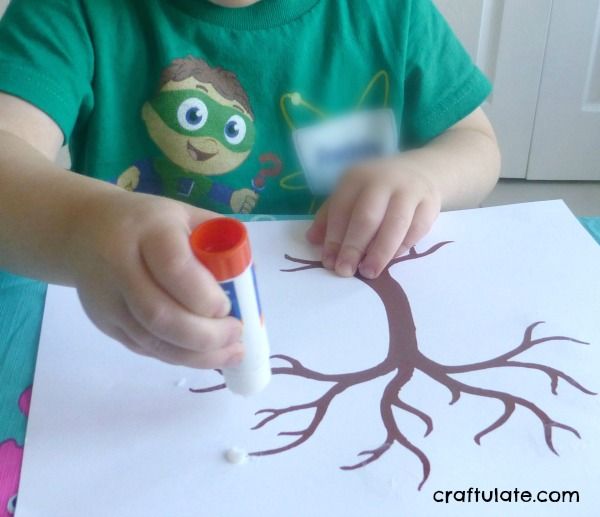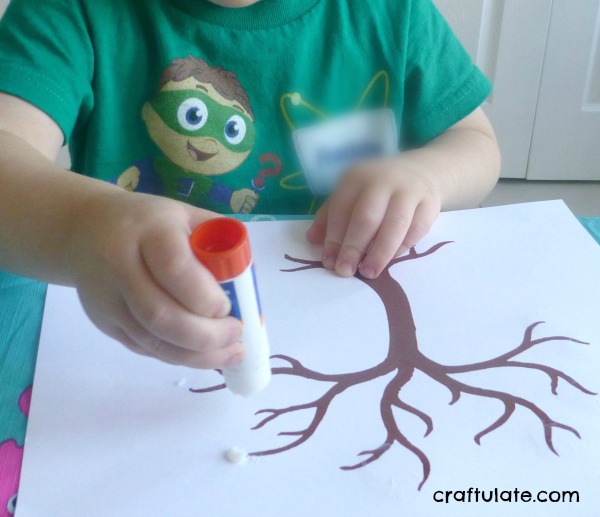 He glued all the paper circles onto his tree, spending quite some time getting just the right placement!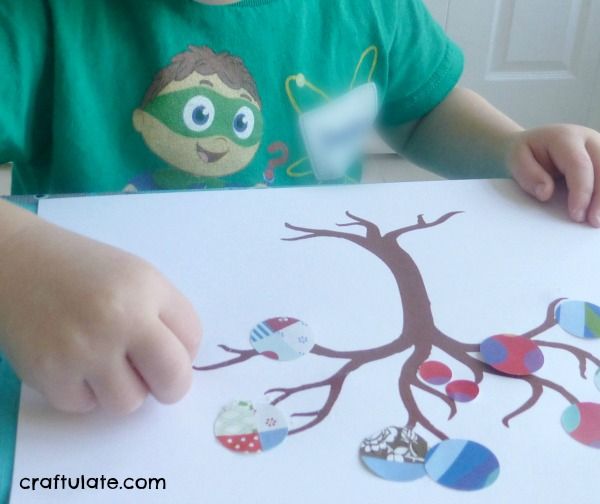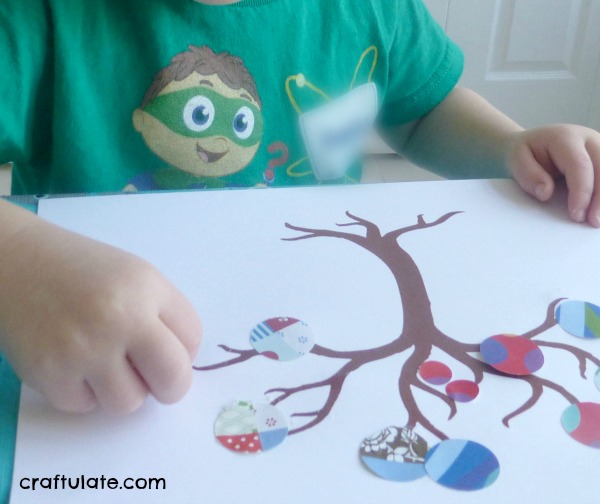 We tried this again when some friends came round for a playdate.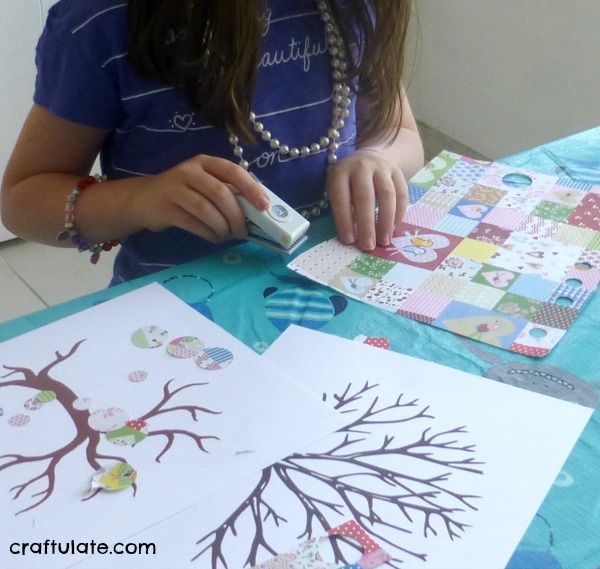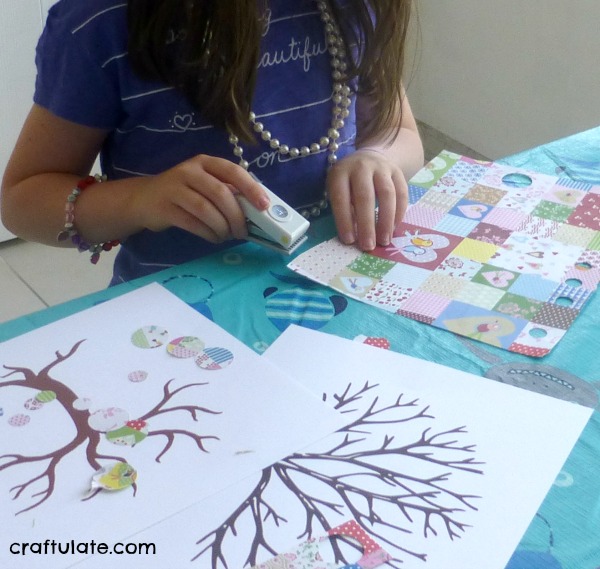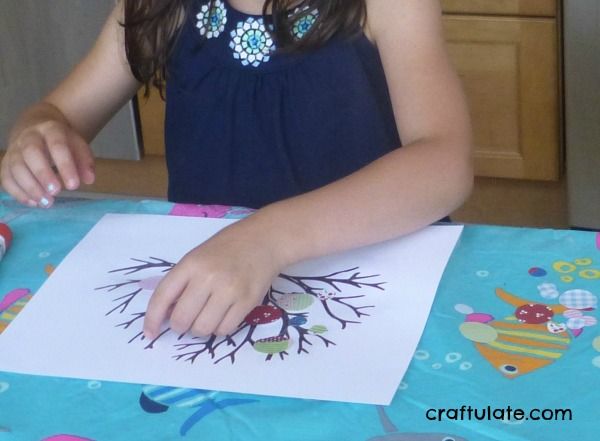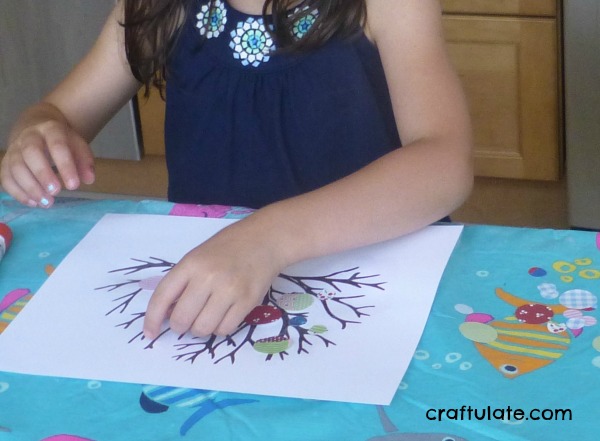 I love the trees that the girls created!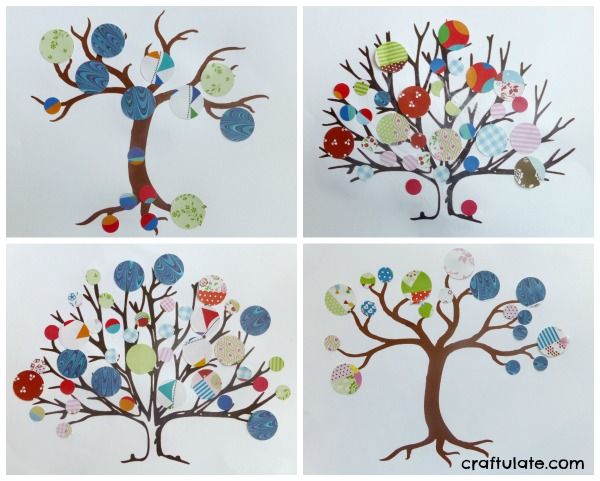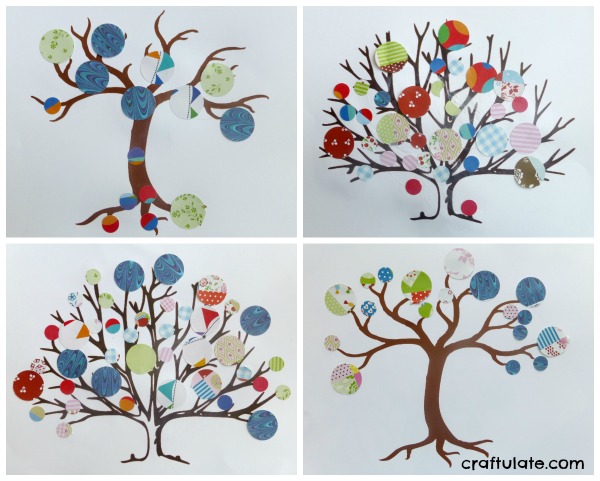 This activity was inspired by the awesome cut-punch-paste apple tree from LalyMom.