These number cookies are a great way to get kids cooking in the kitchen and an easy way to work on some maths skills too!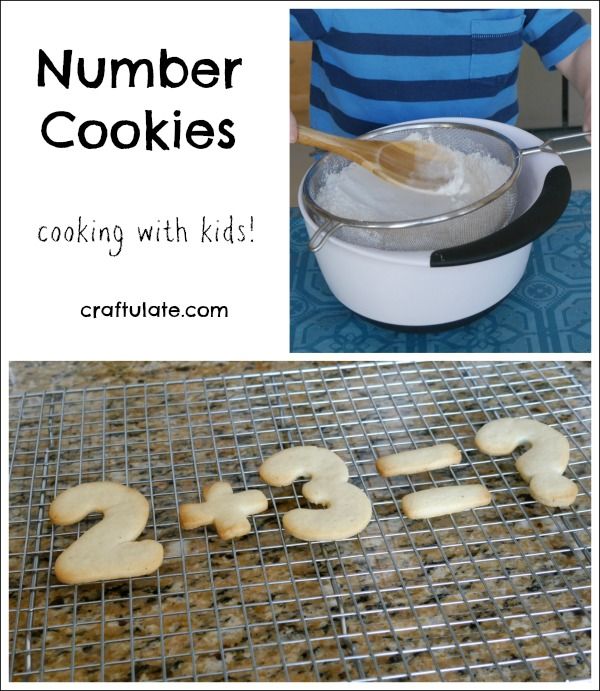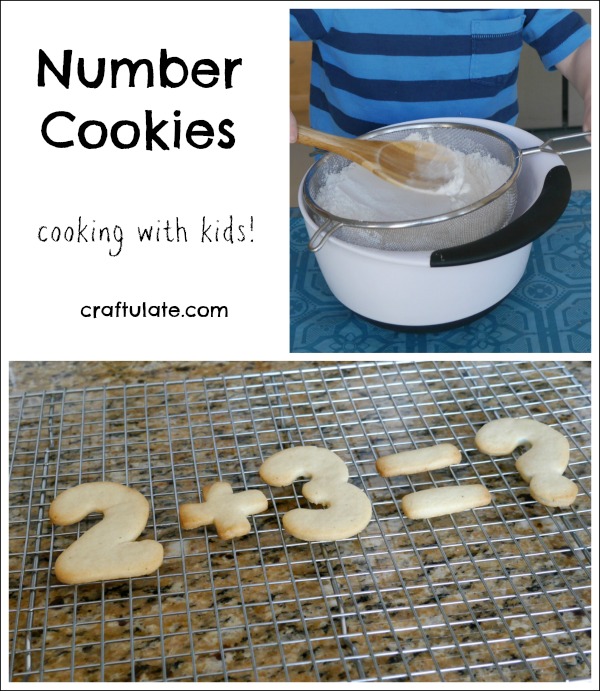 The following post contains affiliate links, which means that at no extra cost to you I can make a tiny bit of money to help support this blog. Thank you!
To make the cookie dough we used our go-to Sugar Cookie recipe from Alton Brown. I love the balance of flavors and the mixture doesn't spread too much, which is great when using cookie cutters. F helped me make the dough, including sifting the flour, then adding the ingredients to the stand mixer (the blades weren't turning when he dis this!).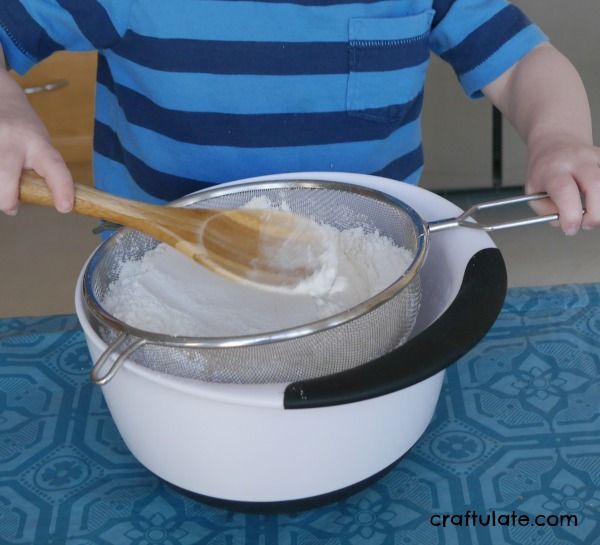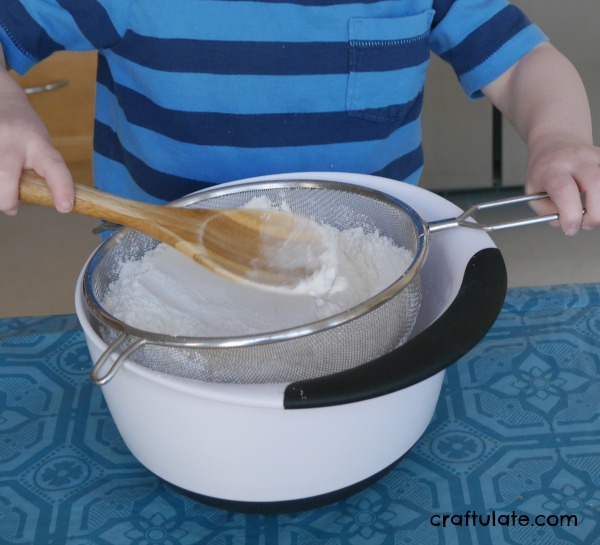 After the dough had been in the fridge for a while, it was time to make the cookies. F was actually napping at this point so I did it without him. I used our Curious Chef rolling pin, a silicone mat and these fab number (and letter) cookie cutters.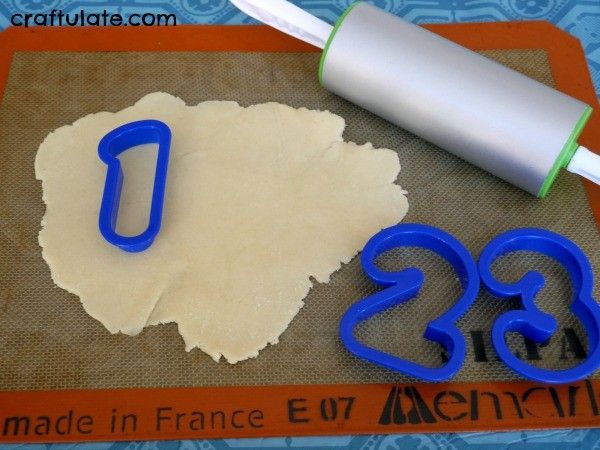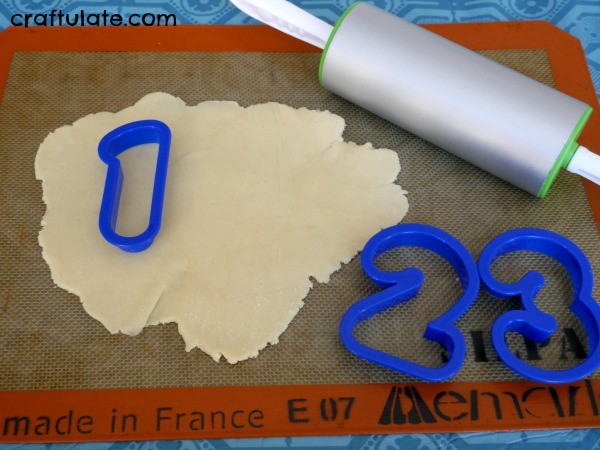 After they were cooked I left them to cool and waited for F to wake up so that he could decorate them! He has helped me make cookies before and I did keep a little of the dough aside in case he wanted to make some of his own, but the lure of ready-to-be-decorated-and-immediately-eaten cookies was too strong!! He picked out two and decorated them with icing gel and sprinkles. In our house we tend to decorate as we go, because my husband prefers non-decorated cookies and frankly they are easier to store without decoration!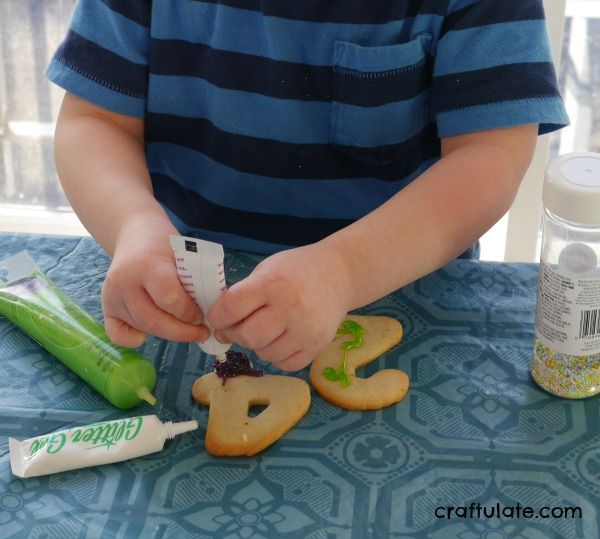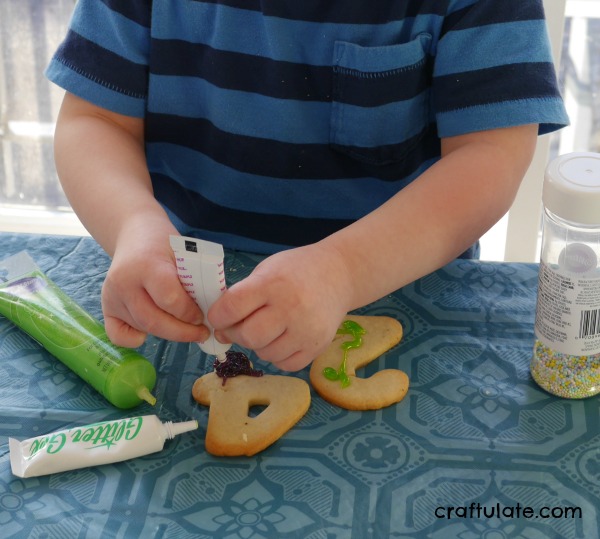 And of course, he then got to eat them. 🙂
These number cookies could be used in a variety of ways depending on the age and ability of the child. From simple single number recognition, to combinations of two or more numbers (which is where F is at right now). Then if you also use the mathematical symbols included in the cookie cutter pack you could start working on some basic sums!