Animal cookies are always fun, but these 3D animal cookies are even better!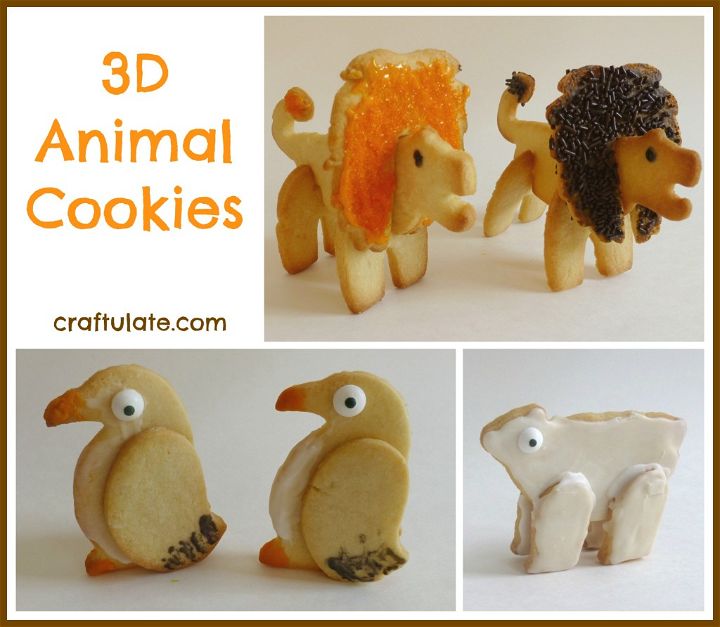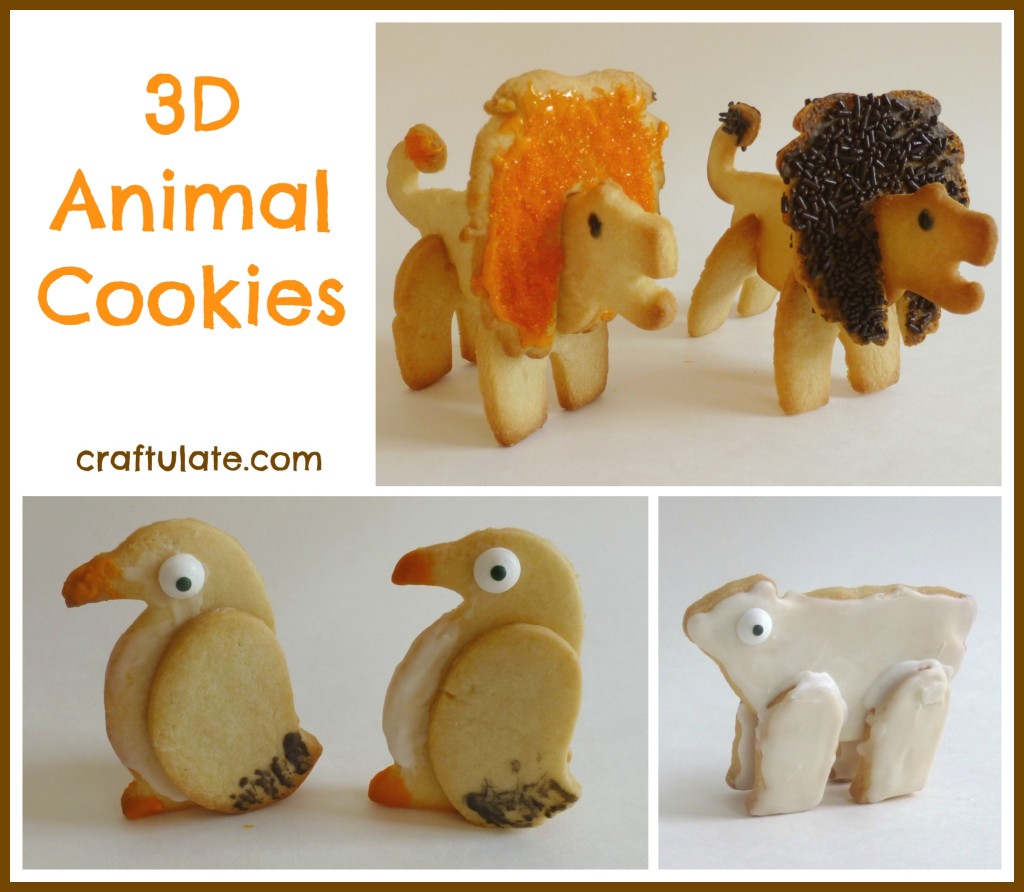 Although this post contains affiliate links, I have not been sponsored by the manufacturers of these products. All opinions are my own. By using my affiliate links I can make a tiny bit of money to help support this blog. Thank you!
I received a 3D cookie cutter kit in the shape of a lion for Christmas, and I finally got round to using it when my mother came to stay recently.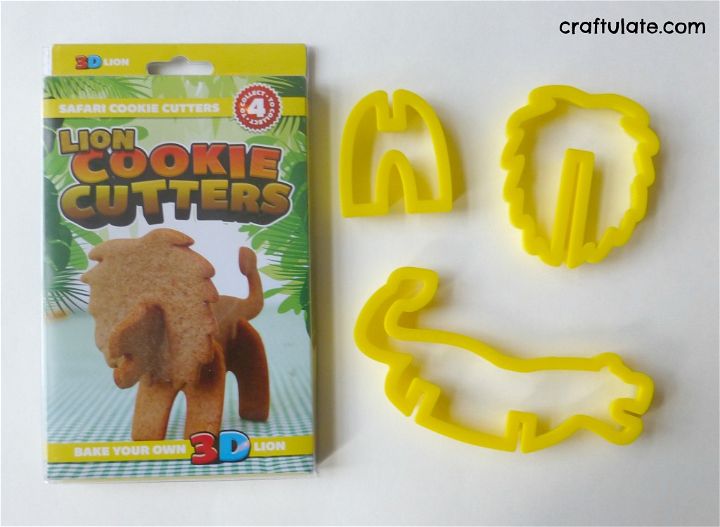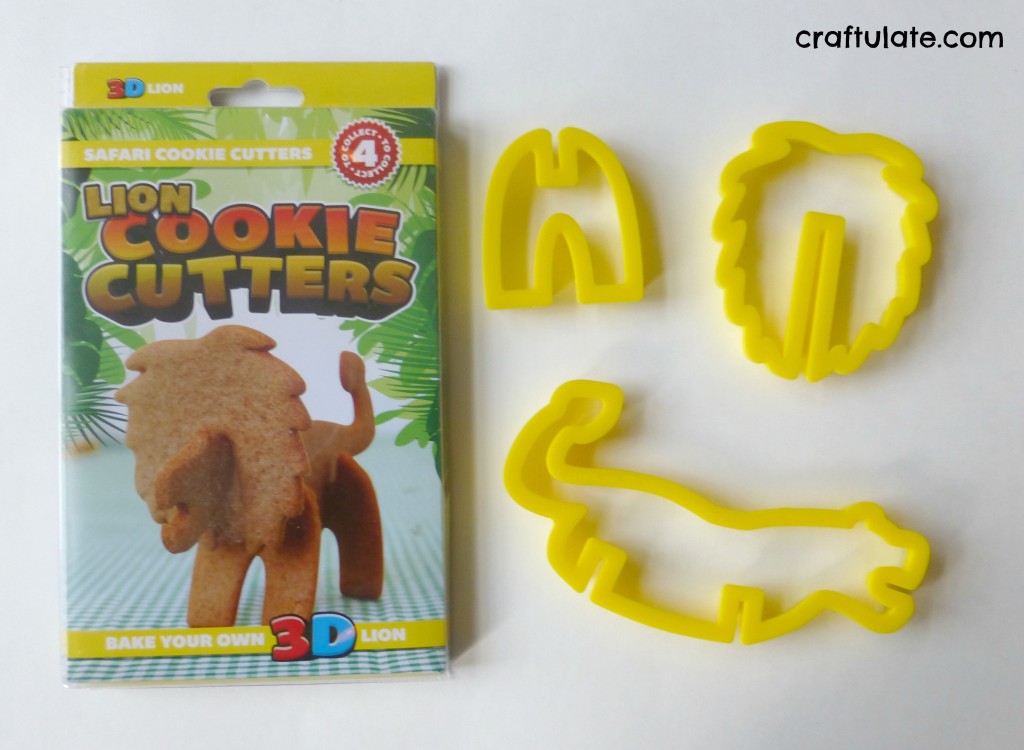 In fact we got rather carried away and bought a penguin and polar bear to go with the lion! First we made the cookies and it's pretty important to use a recipe where the dough doesn't spread when it cooks – we used my favorite sugar cookie dough recipe from Alton Brown. We made two lions, two penguins, and two polar bears. I also tried making a zebra and a bear by adapting the head piece of the lion. We made all these from half a batch of the recipe above – with some spare legs just in case of breakages.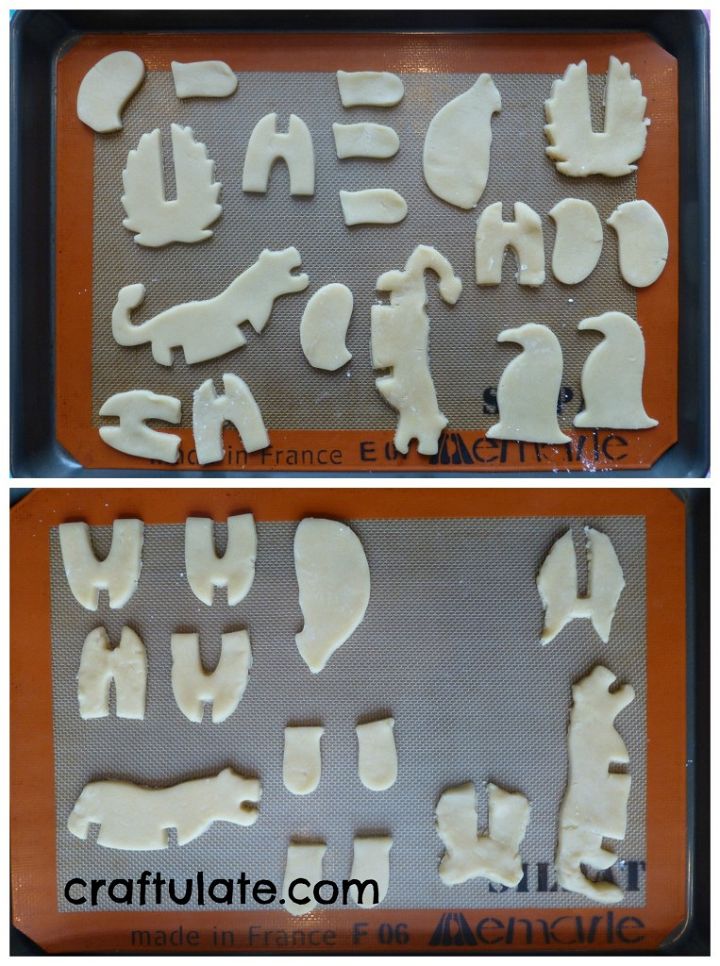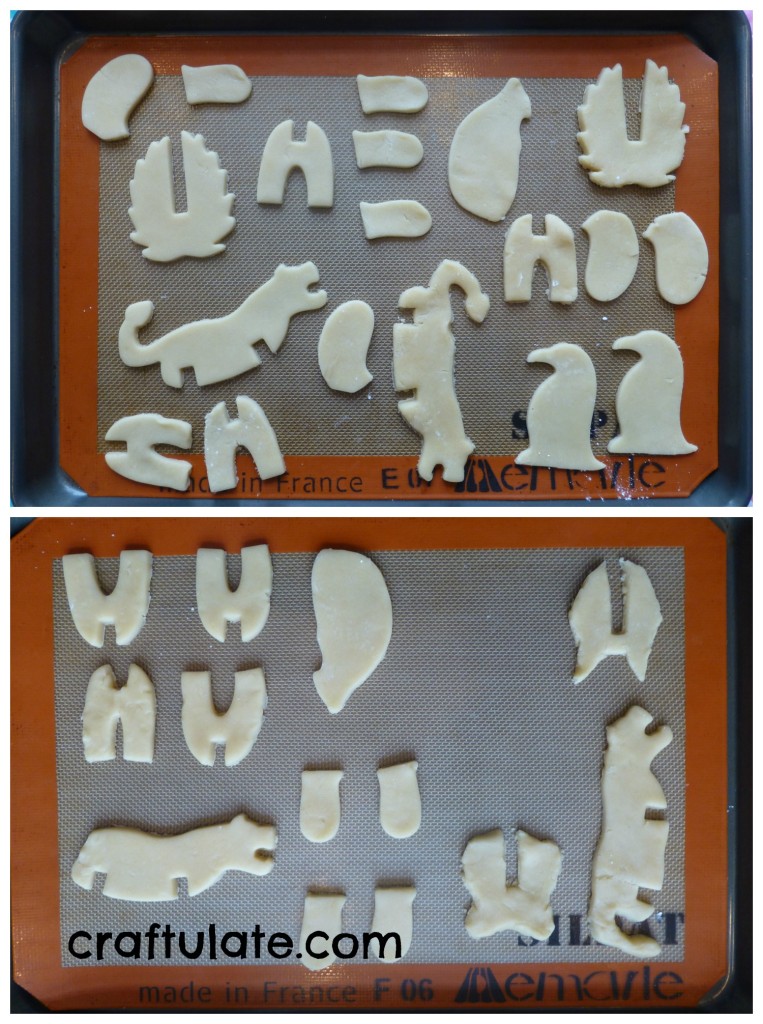 Once the cookies had been baked and cooled, we matched up the animal pieces.  I had to take a sharp knife to some of the thicker pieces – "shaving" them down a little to make them fit. The attempted bear didn't survive this procedure unfortunately.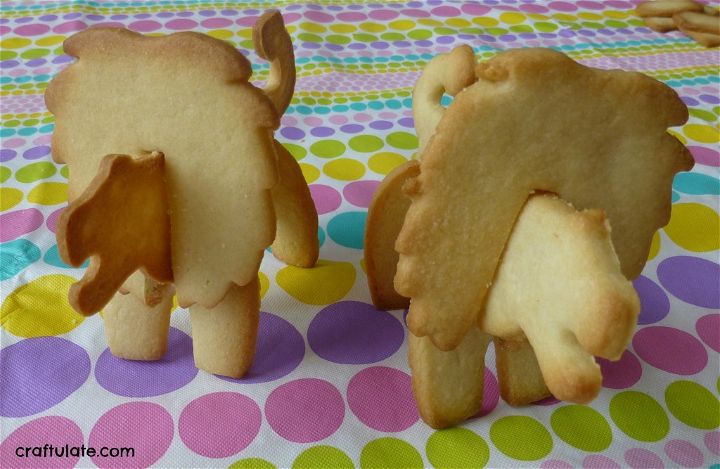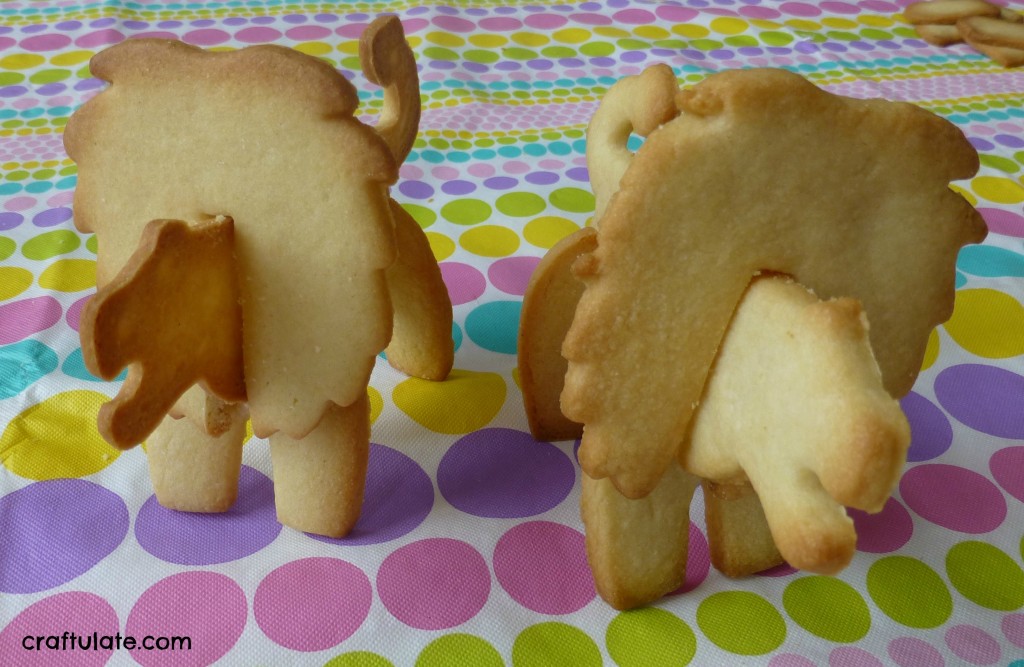 We started to decorate the animals! I decorated the polar bears using Wilton white icing and some edible googly eyes (candy eyes!).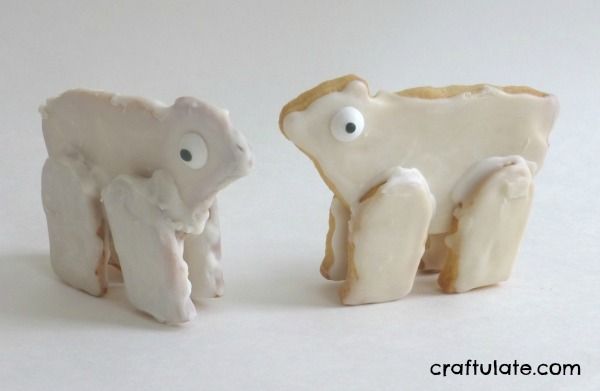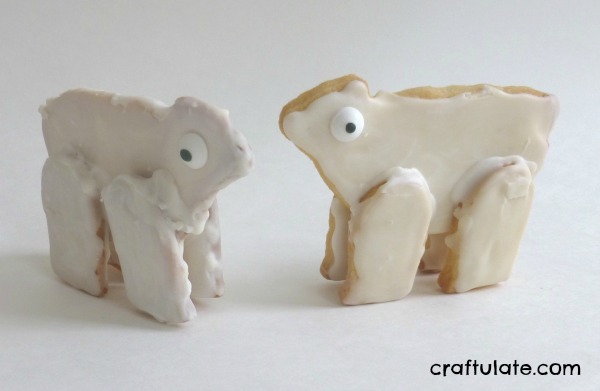 Meanwhile, my mother decorated the penguins. She used some Wilton icing gel mixed into the white icing to get the colors.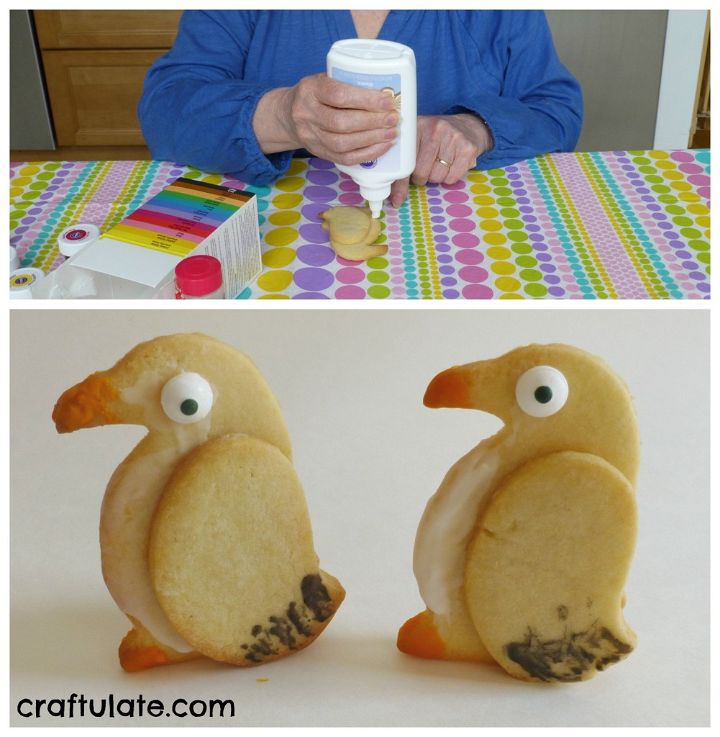 Then we decorated a lion mane using some dyed white icing and some brown sprinkles.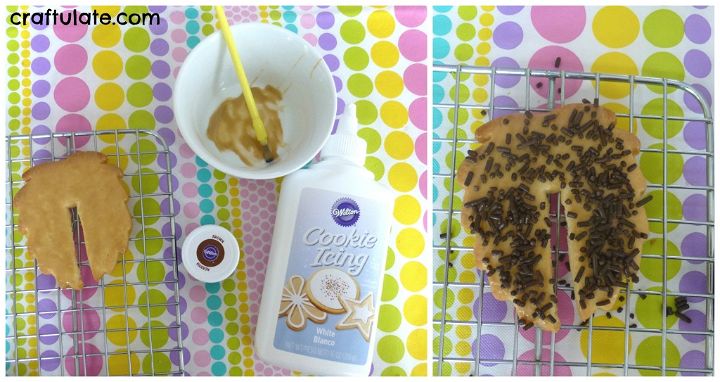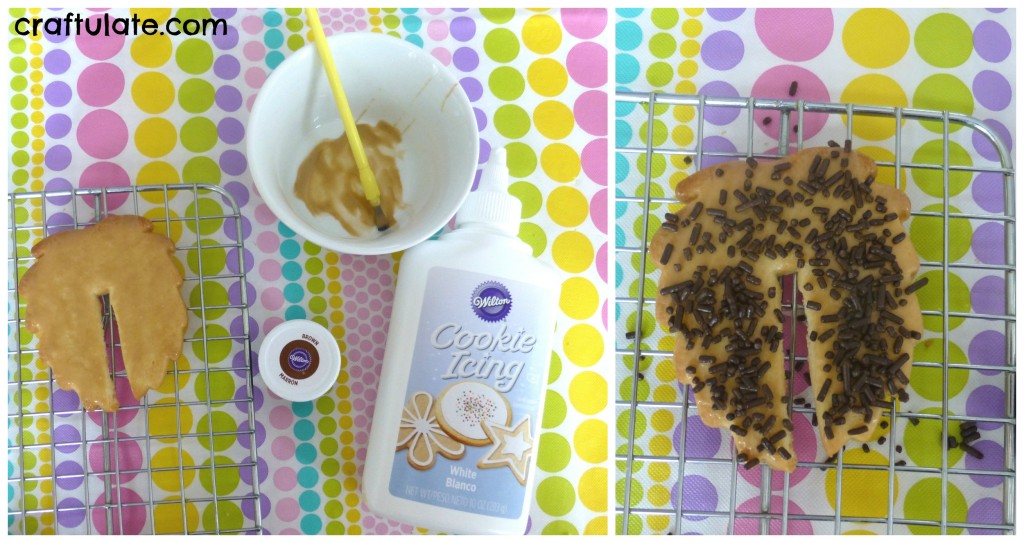 Previously my son had just been observing, but at this point he joined in to decorate his own lion mane, this time using orange icing and orange sugar crystals.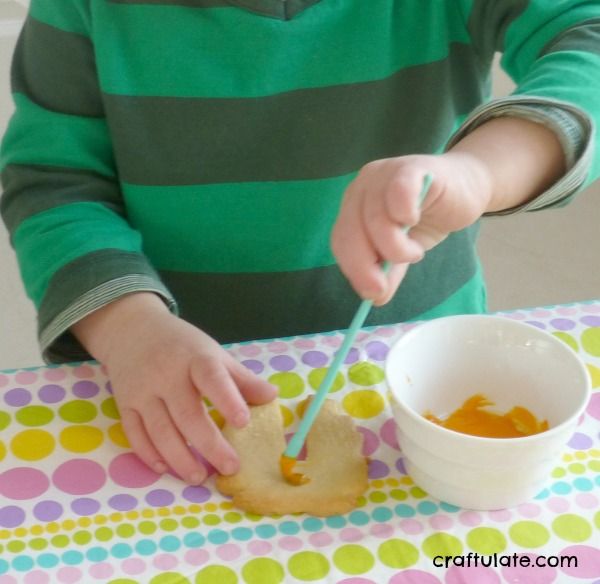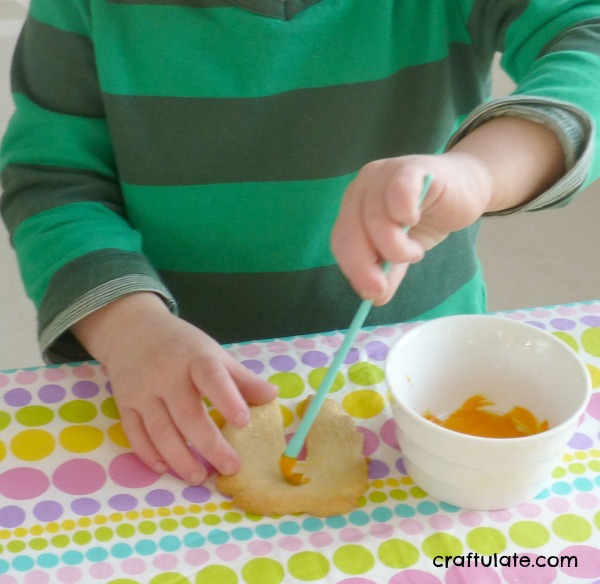 And here are the decorated and assembled lions!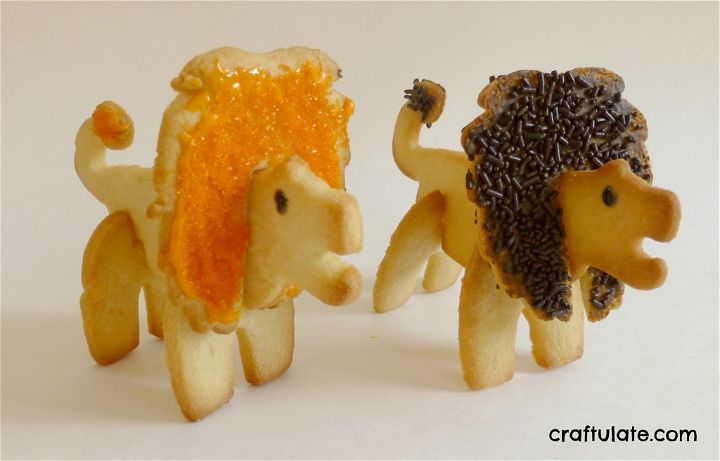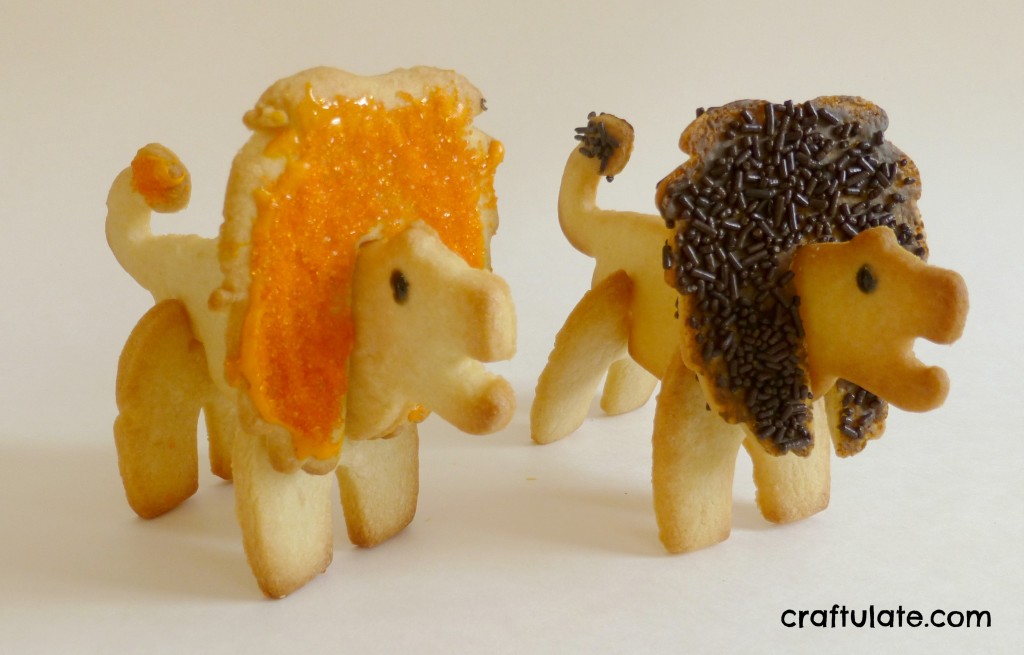 Oh and it's best not to ask what happened to the zebra. It ended up looking a bit like a wolf. Or a tiger. Or a dog. Or a cat. So I'd suggest not messing around with the cookie cutters, just stick with the animals you've got! OK, OK, here's a photo.