Jump to recipe
Kids can easily help make these ornament cookies – from just four ingredients!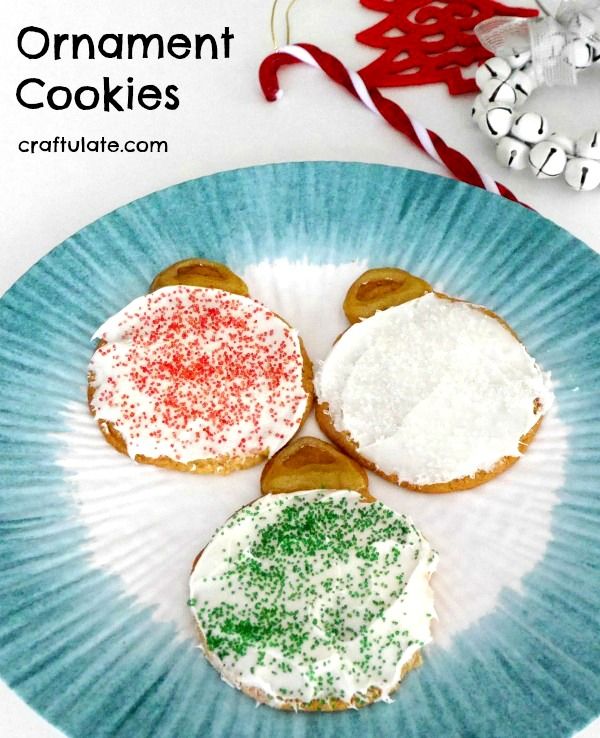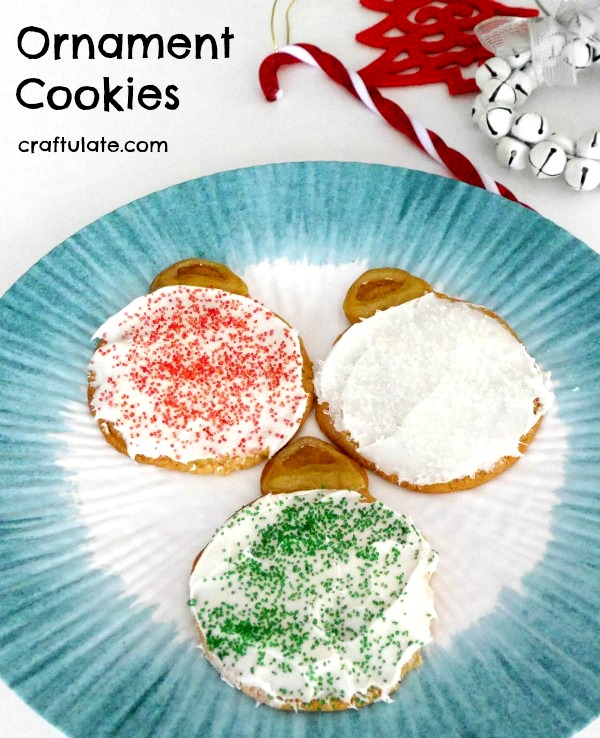 The following post contains affiliate links, which means that at no extra cost to you I can make a tiny bit of money to help support this blog. Thank you!
OK so the first thing you should know about me and cookies is that I *hate* rolling out cookie dough. Every now and then, though, I forget. And the attempts are just abysmal unless someone is around to rescue the situation. A rolling pin is not my friend!
I will freely admit that although I *can* make sugar cookie dough, for these ornament cookies, I used the premade cookie dough in a log. Starting it was so easy as I just had to cut it into slices.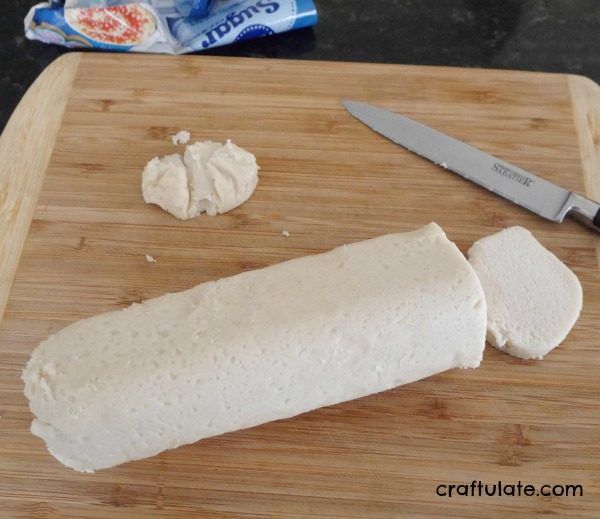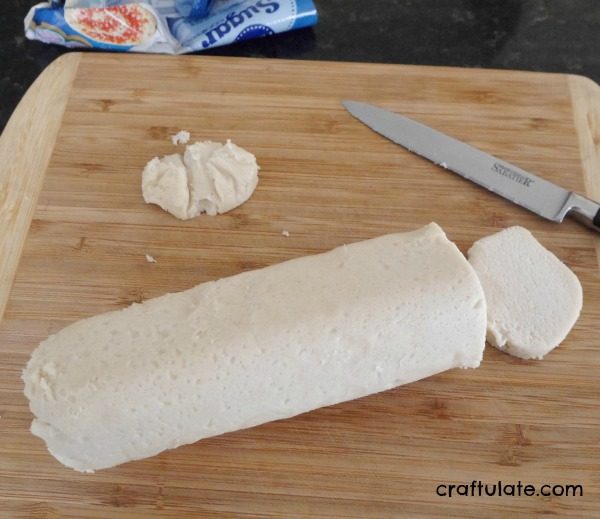 I placed the slices onto a baking sheet lined with a silicone mat. Then I got creative and added a little square to one side of each circle of dough. But I think I went a little TOO far and added a little "hanging hook" for each ornament. The more experienced cookie-bakers among you will probably take one look at this and realize that it had NO chance of staying in shape.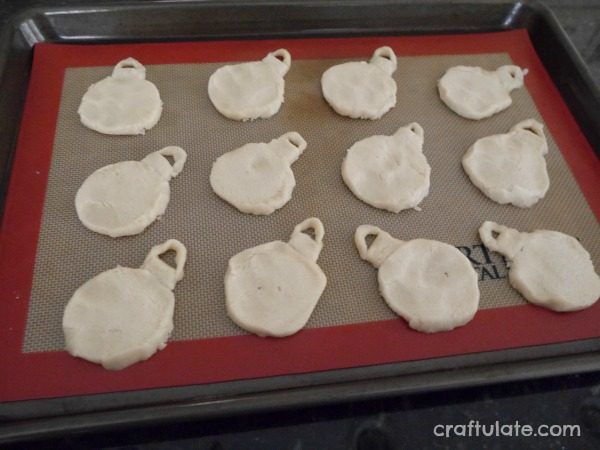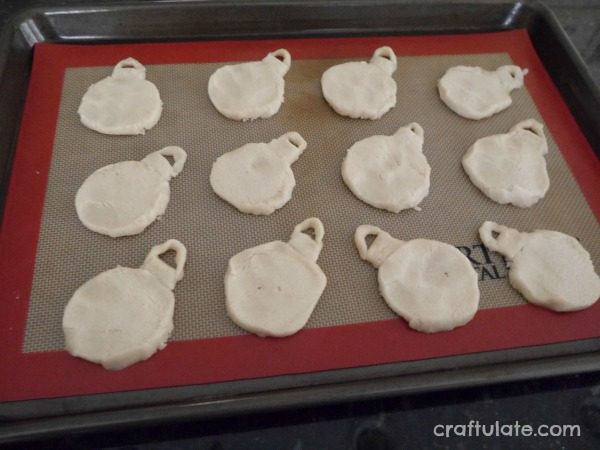 So after baking (following pack instructions) it was clear that the shape wasn't quite as clear as intended. But I *did* have a back up plan. First though, I got my son involved decorating the main part of the cookie. He spread white frosting (yes, also pre-bought) onto the cookie, avoiding the extra part that I had added on.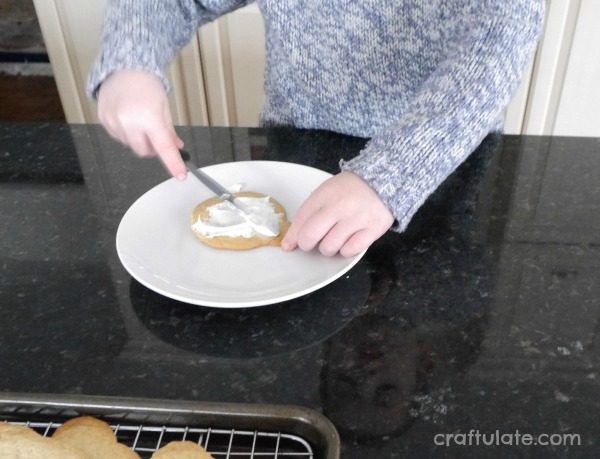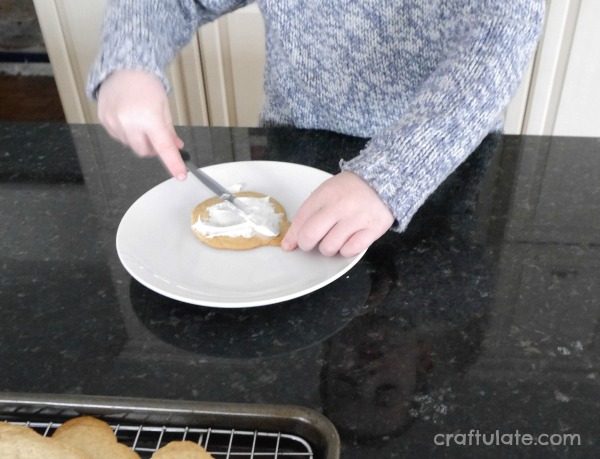 Then he sprinkled colored sugar (red, green and white) over the frosting.
He then handed the cookie back to me and I used a gold gel icing pen to add detail to the hook at the top. They looked  great!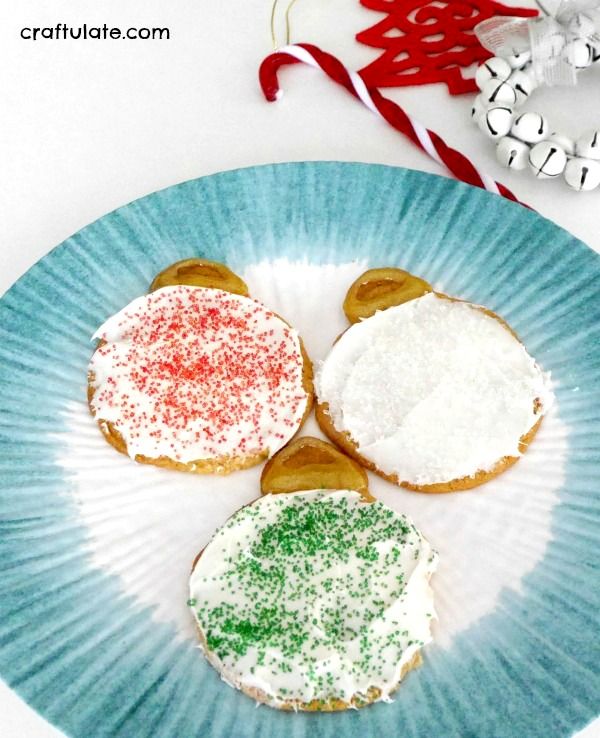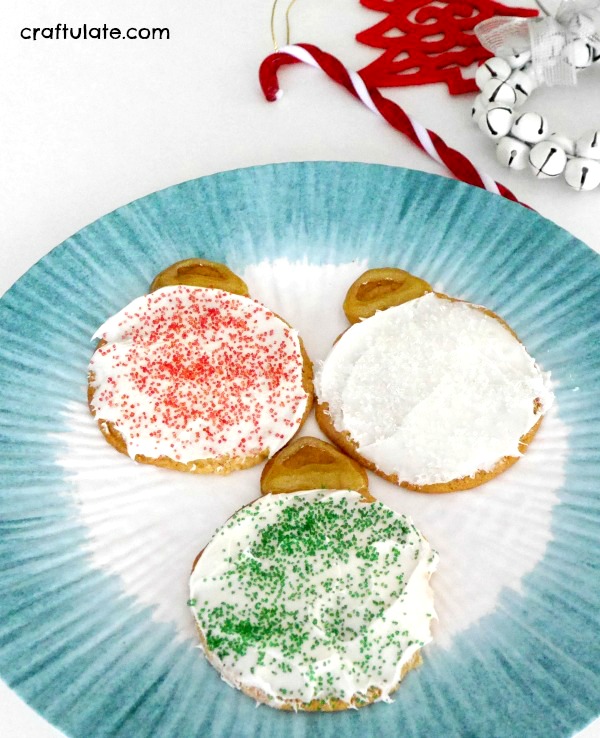 The white sugar version wasn't as dramatic as the others, but it was probably my favourite.
And in case you're wondering, we didn't hang them on the tree – they were much too tasty for that!
Ornament Cookies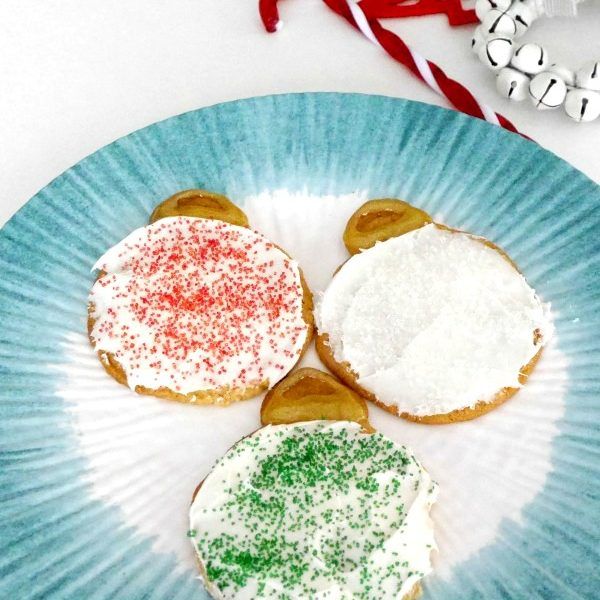 Ingredients
1 tube package of sugar cookie dough
white frosting
colored sugar (red, green and white)
gold icing gel pen
Instructions
Cut the sugar cookie dough log into slices, reserving a slice or two. Place them onto a cookie sheet lined with a silicone mat or baking paper.
From the remaining dough, cut a small square and add it onto one side of each circle.
Follow the cookie pack instructions for baking.
Spread white frosting onto each cookie, then sprinkle colored sugar over the frosting.
Use the gold icing gel pen to add detail to top of each ornament.
© 2023 This recipe is copyright of craftulate.com, do not reprint or republish without permission.
Check out these other fantastic cookie recipes and activities!