Jump to recipe
Delicious homemade honey ice cream with Honey Comb cereal mixed in! Perfect for all the family.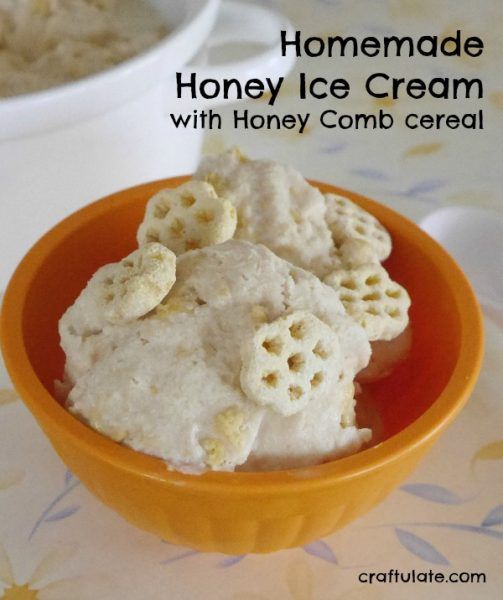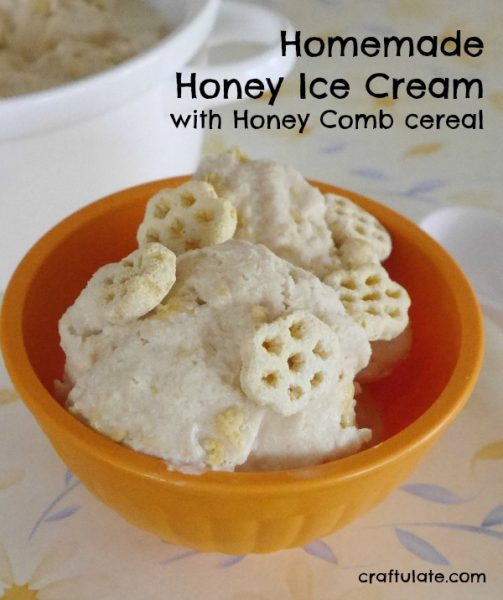 This shop has been compensated by Collective Bias, Inc. and its advertiser. All opinions are mine alone. #SingWithPost #CerealAnytime #CollectiveBias
I'm always on the lookout for new cereals for my family, and recently while I was in Walmart getting some Honey Bunches of Oats (with strawberries, of course!) I happened to see a box of Honey Comb cereal. We've never tried it before – and it looked fun AND delicious!
But the unique shape of the Honey Comb cereal got me thinking, and I really wanted to make something different with it. Now, despite being November,  ice cream popped into my head – probably because my son has ice cream when he comes home from school each day – in any weather. Anyway, the whole family are big year-round ice cream eaters, so I knew that if I made some honey ice cream they would love it!
To make the base for the ice cream, I added heavy cream, milk and honey to a saucepan (full recipe details can be found if you scroll down to the recipe card). I brought it to a boil, stirring frequently, then removed it from the heat.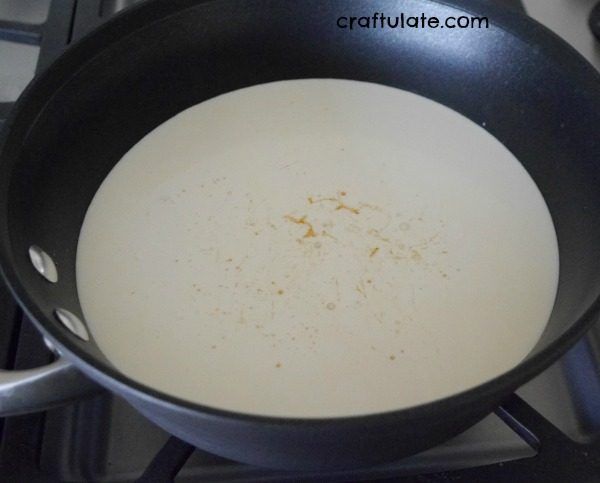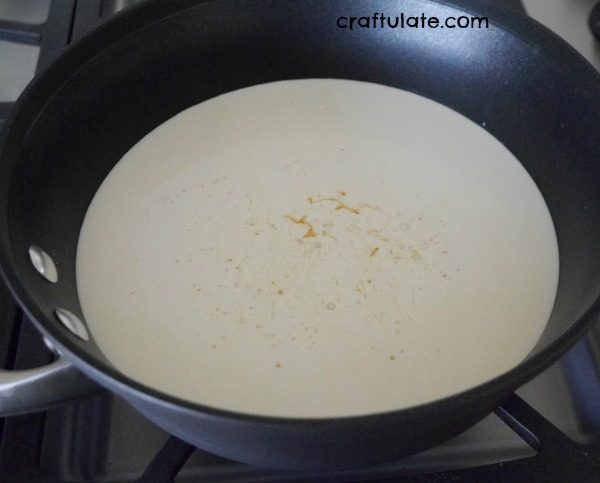 After letting it cool slightly, I poured it into a bowl. Then I covered it and let it get to room temperature. After that, I transferred it to the fridge to cool even further.
While I was waiting, I placed some of the Honey Comb cereal into a bag and crushed it into small pieces. It seemed rather a shame to break up the shapes but I wanted the flavor and texture at this point.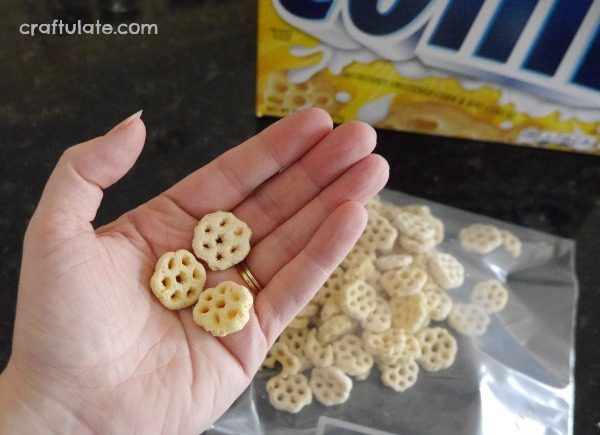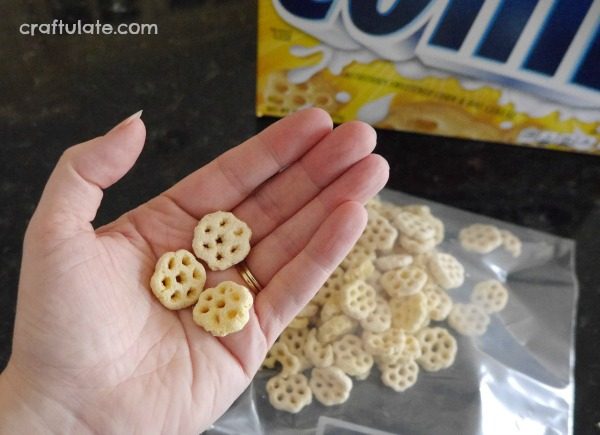 When the ice cream mixture was really cold, I poured it into an ice cream maker and let it churn.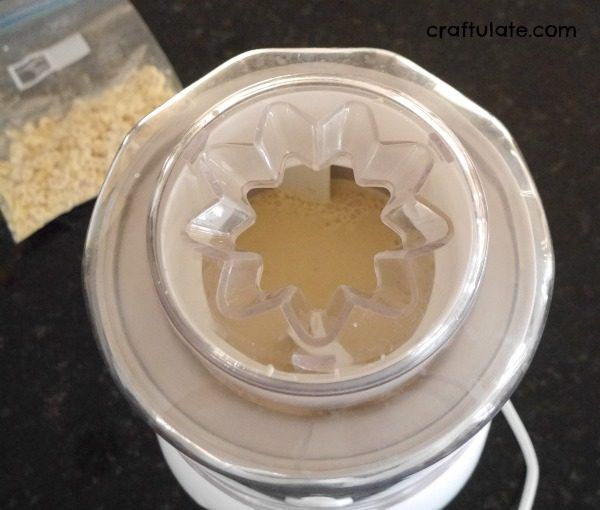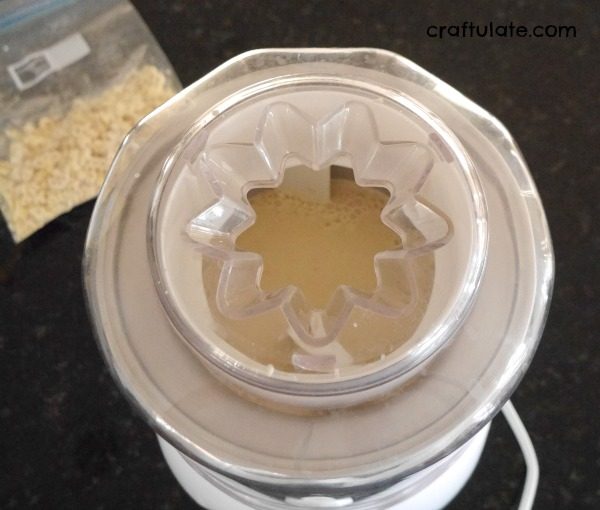 When it had started to thicken, I poured it into a dish and added the cereal pieces.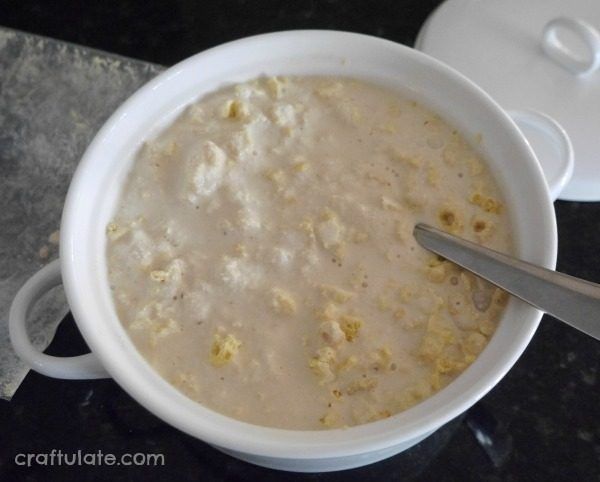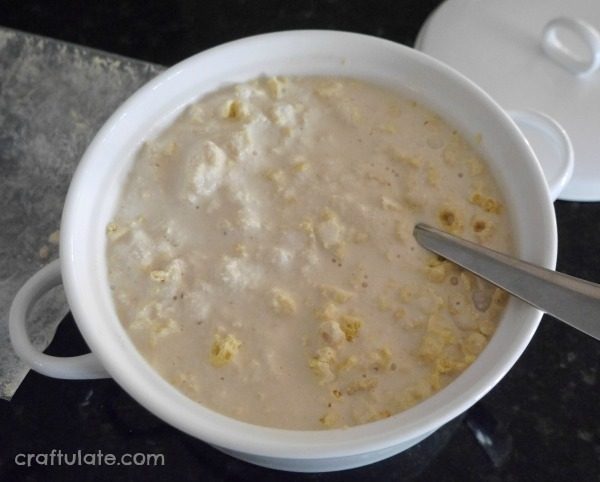 Then I placed the dish in the freezer and let it freeze fully.
To serve, I sprinkled some of the cereal over the top. The crushed cereal added a delicious soft and slightly chewy texture to the ice cream, and this was a nice contrast to the crunchy cereal on top!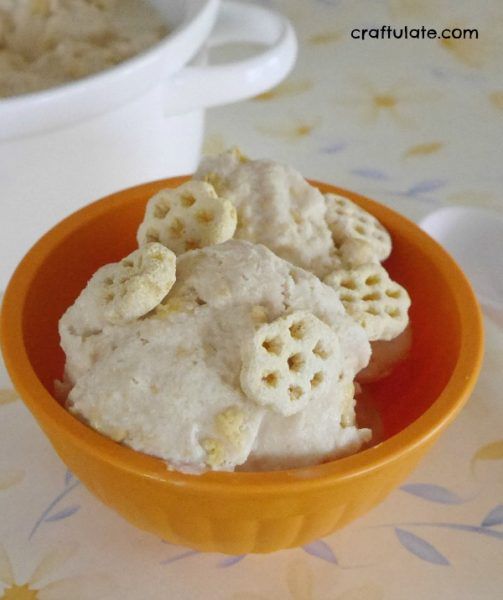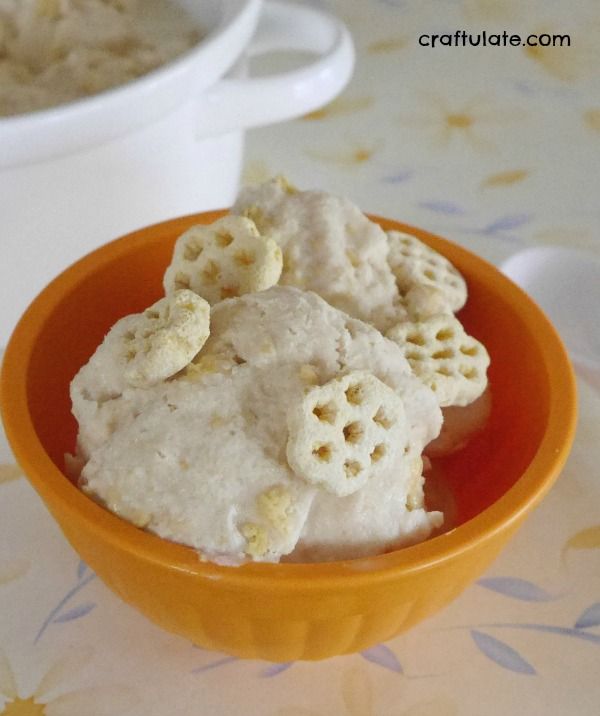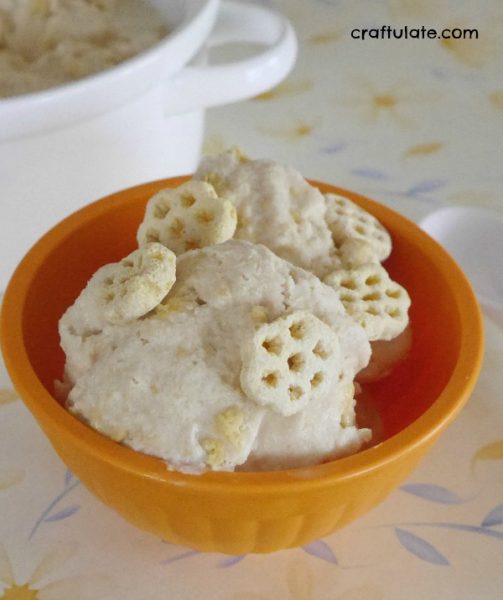 Homemade Honey Ice Cream with Honey Comb cereal


Delicious homemade honey ice cream with Honey Comb cereal mixed in! Perfect for all the family.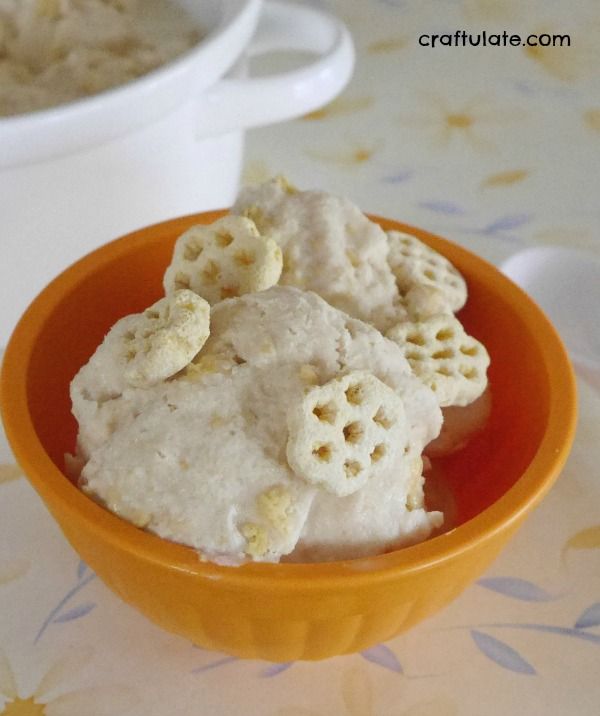 Notes
Plus cooling and freezing time.

Ingredients
2 cups heavy cream
1 cup milk
½ cup good quality honey
1 cup Honey Comb cereal, with extra for serving
Instructions
Add the cream, milk and honey to a saucepan. Slowly bring to the boil, stirring frequently.
Remove from the heat, let cool slightly, then transfer the mixture to a bowl. Cover and let cool completely.
Once cool, transfer to the fridge for at least an hour.
Meanwhile, add the cereal to a bag and crush it into small crumbles.
Pour the mixture into an ice cream maker. Once the mixture has churned and has started to thicken, pour into a dish or container. Mix in the cereal crumbles, then place in the freezer until the ice cream has frozen.
Remove from the freezer 10 minutes before serving, then garnish the ice cream with more Honey Comb cereal.
© 2023 This recipe is copyright of craftulate.com, do not reprint or republish without permission.
Are you looking for more creative ideas for cereal that the whole family will love? Check out this fun Pinterest board!