These crafty mouse finger puppets are so cute and can be used for all kinds of songs and pretend play.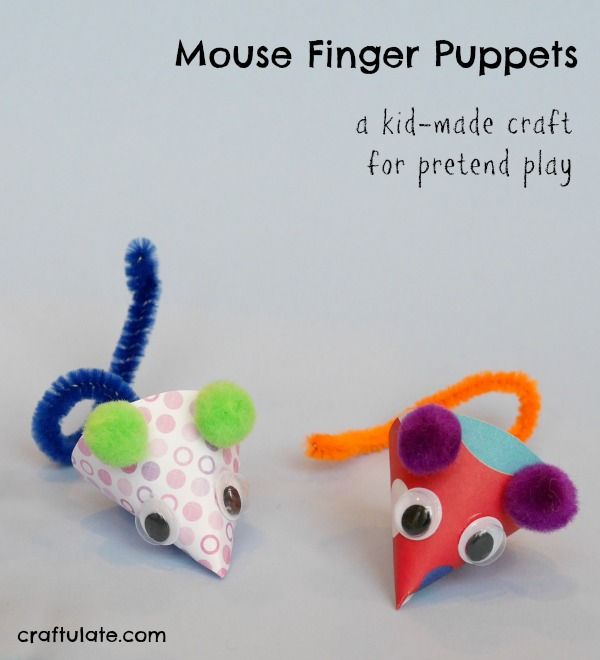 The following post contains affiliate links, which means that at no extra cost to you I can make a tiny bit of money to help support this blog. Thank you!
This fun craft is one of the new animal crafts featured in my new book: 50 Animal Crafts for Little Kids! It's just been published and it's available in paperback, Kindle and ebook formats!!
To make these finger puppets we used:
Patterned paper
Circle template (we used the bottom of a water glass!)
Pencil
Scissors
Glue
Googly eyes
Sticky tape
Use the template to cut circles from the patterned paper. About 3″ wide works well.  Cut each circle in half. Use the glue to fasten the ends together to form a cone shape.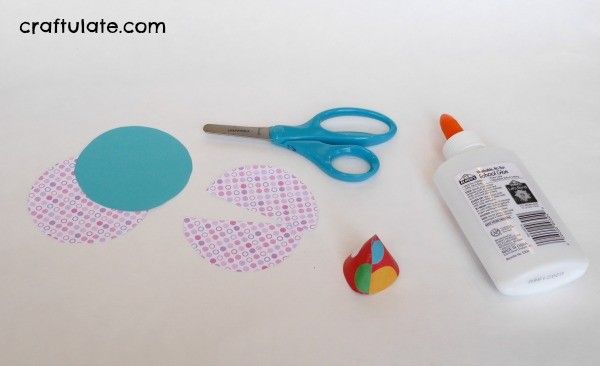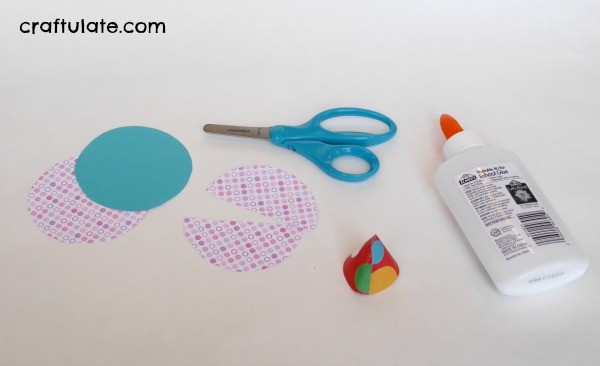 Glue on two pom poms for ears, and two googly eyes.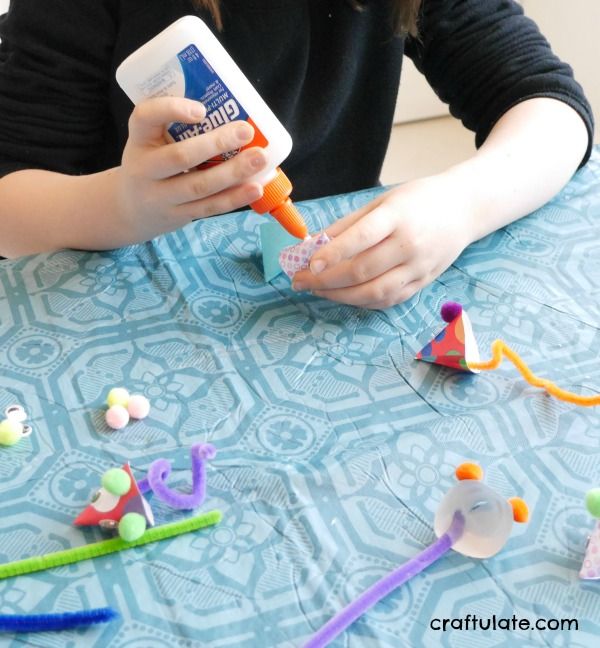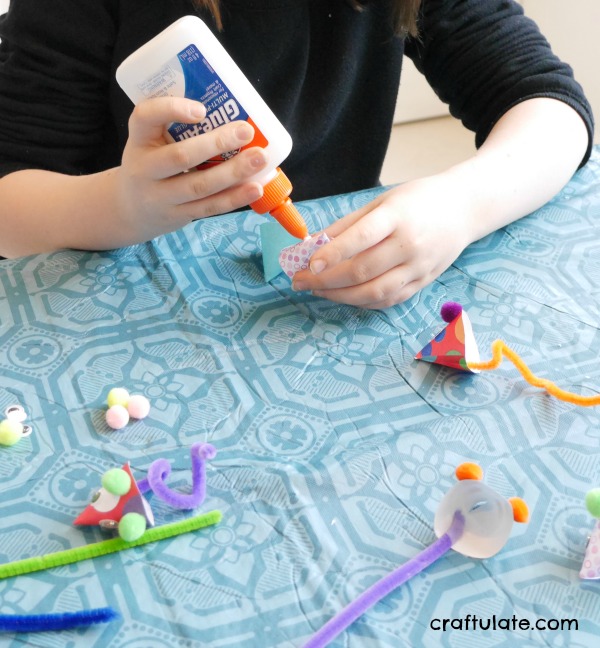 After the glue has dried, cut pipe cleaners in half with the wire cutters then tape them to the inside of the cone.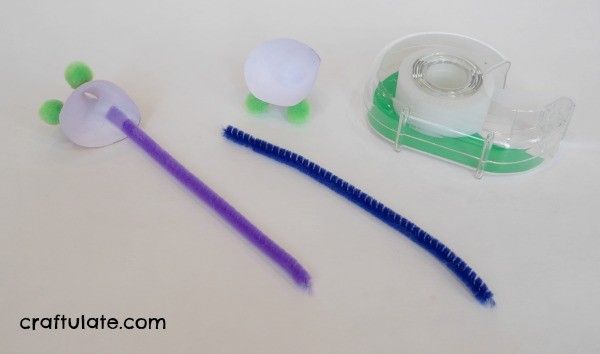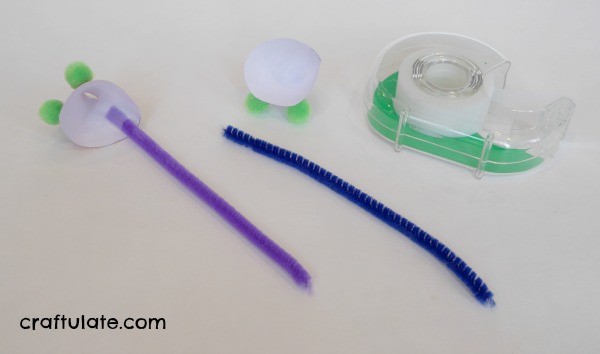 Curl the pipe cleaner so that it will hook onto a finger. Have fun playing!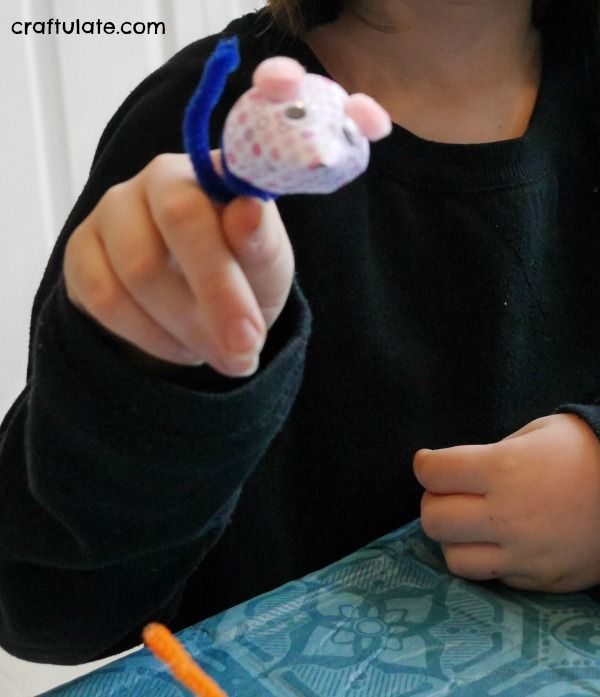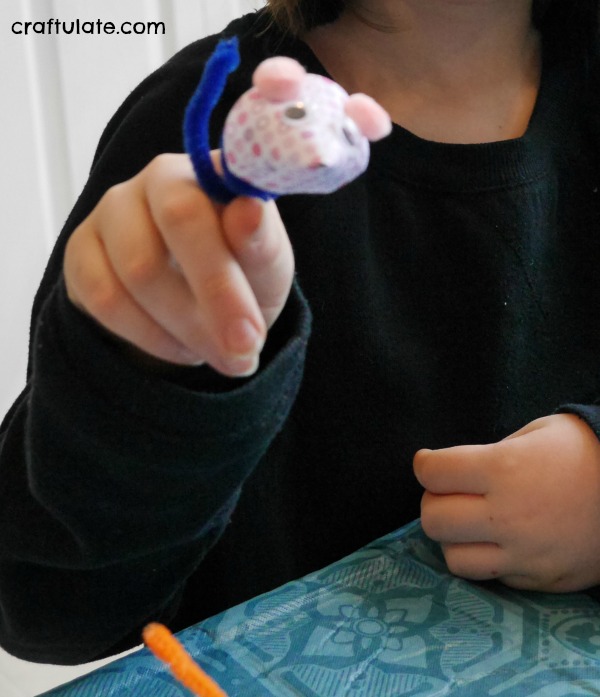 Note: These puppets are probably a little too fiddly for young children to make, but older children can definitely help and all ages will enjoy playing with them!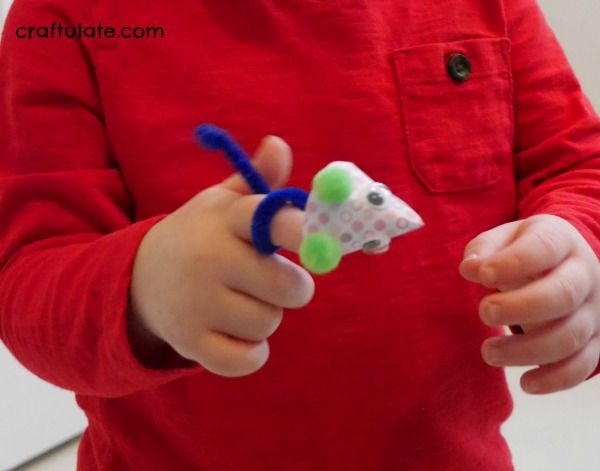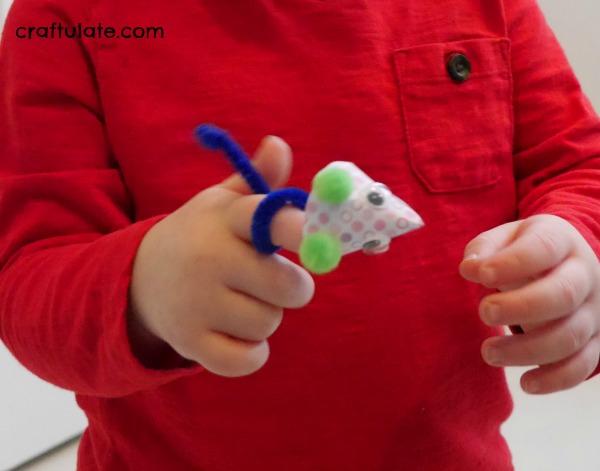 Here are some mice themed songs to inspire you!
Hickory Dickory Dock
Three Blind Mice
Five Little Mice
Five Hungry Mice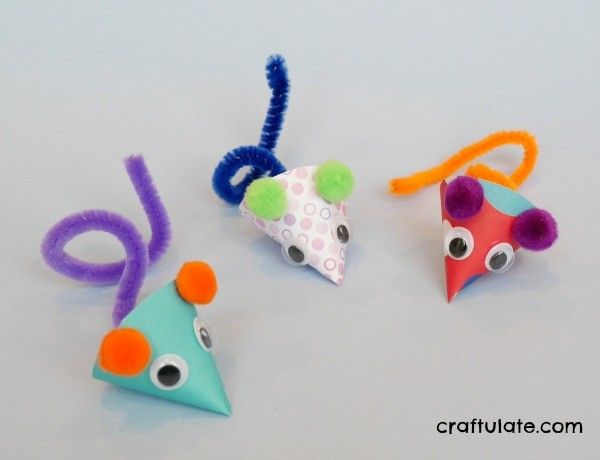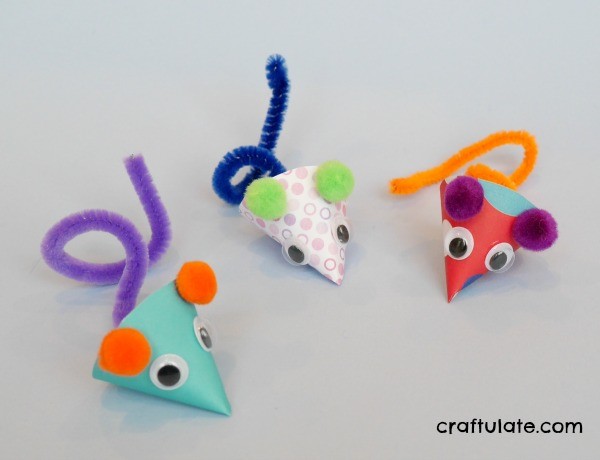 Now get the book!