This Michael Finnegan craft was inspired by my son's love of the popular song.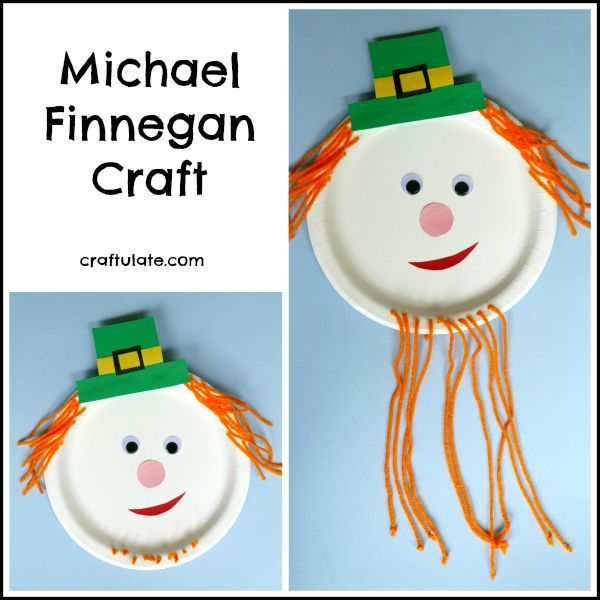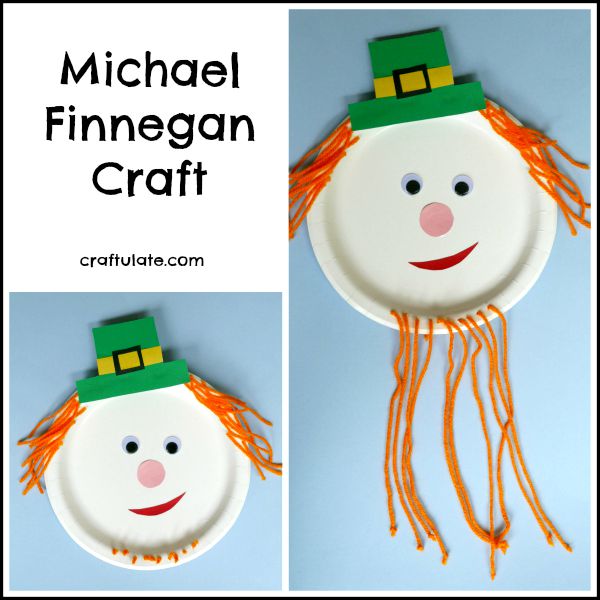 The following post contains affiliate links, which means that at no extra cost to you I can make a tiny bit of money to help support this blog. Thank you!
Do you know the song Michael Finnegan? Here are the lyrics:
"There was an old man
Named Michael Finnegan
He had whiskers
On his chin-ne-gan
Along came the wind and blew them in again
Poor old Michael Finnegan
Begin again!"
My son has been watching a lot of The Wiggles recently – here is their version:
One day he decided to make his own Michael Finnegan using a paper plate and some orange yarn. It was so cute!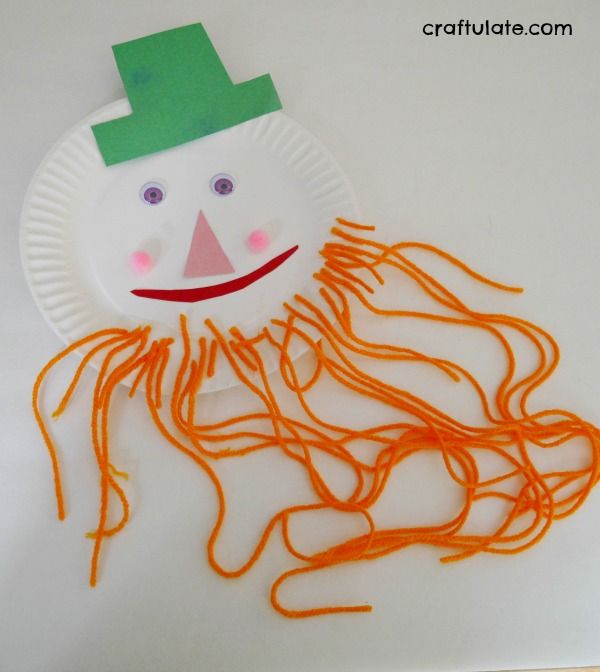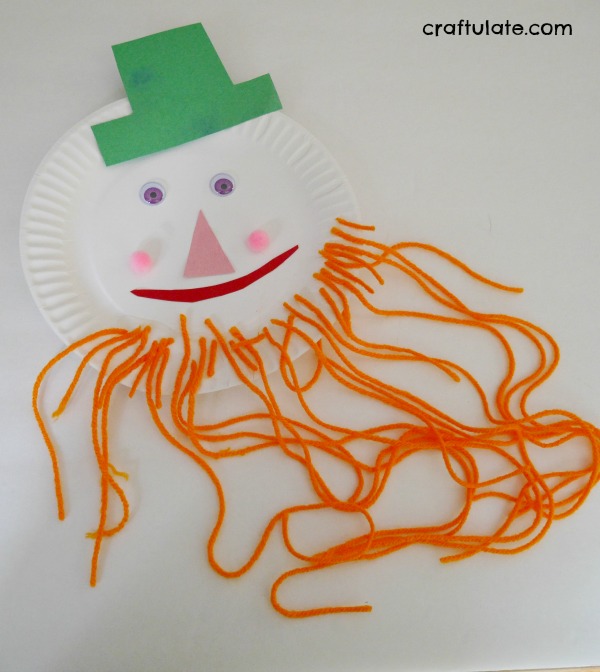 I loved his version but it then inspired me to make a "working" version that would go with the song. I made a basic face on a paper plate, then added a fancy hat.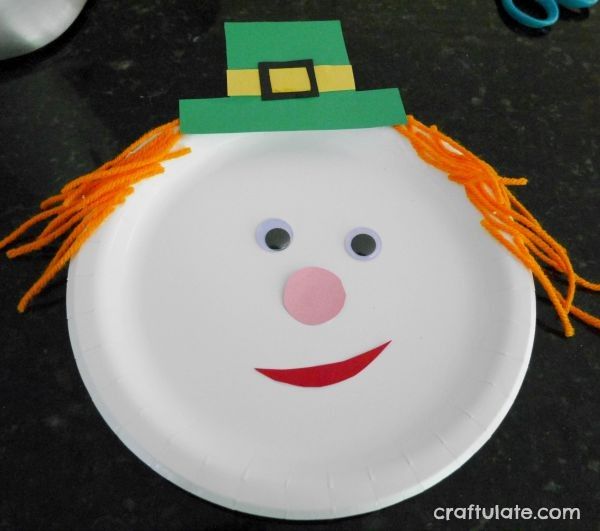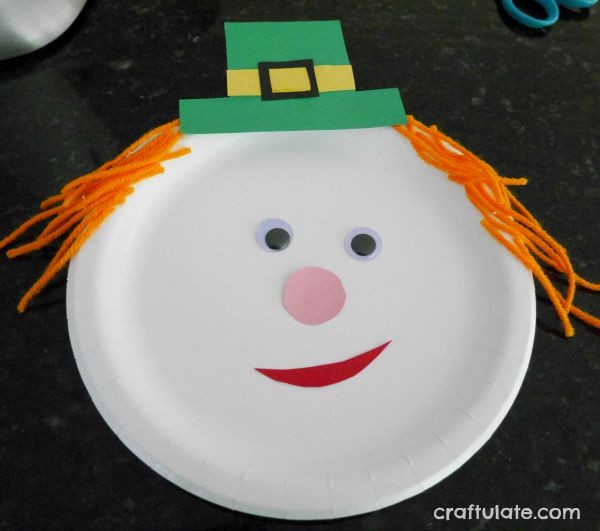 Using a craft knife I made small holes in the chin area, and threaded long pieces of orange yarn through. I found that a plastic needle was useful for this task!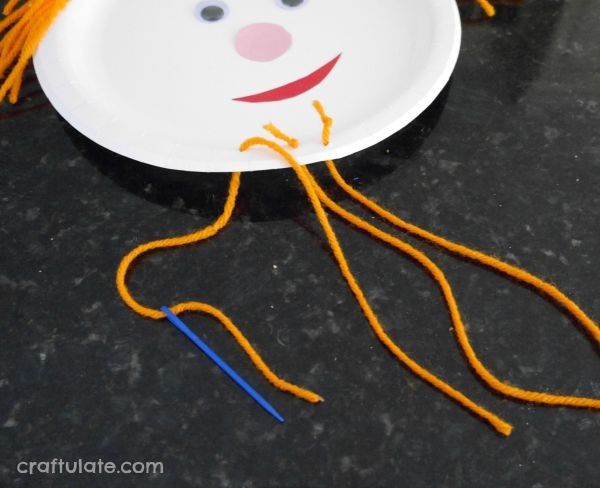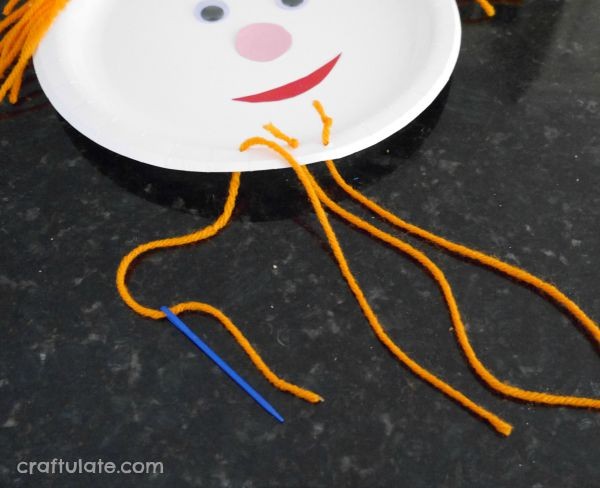 I knotted both ends of each piece of yarn,  then tied the ends into one big knot at the back of the plate.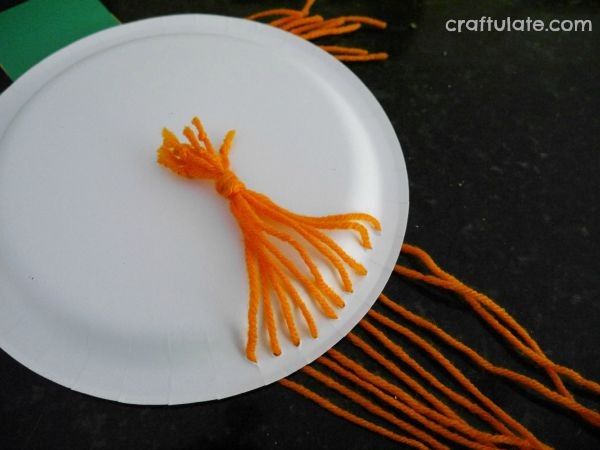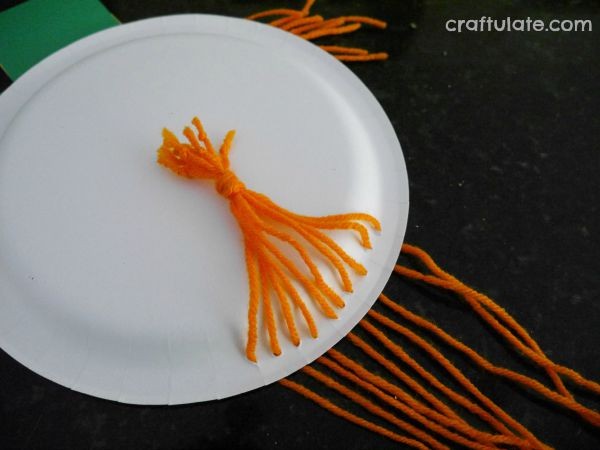 This way the large knot could be pulled at the point in the song where the whiskers "blew in again".
My son thought this was absolutely hilarious and performed the song regularly!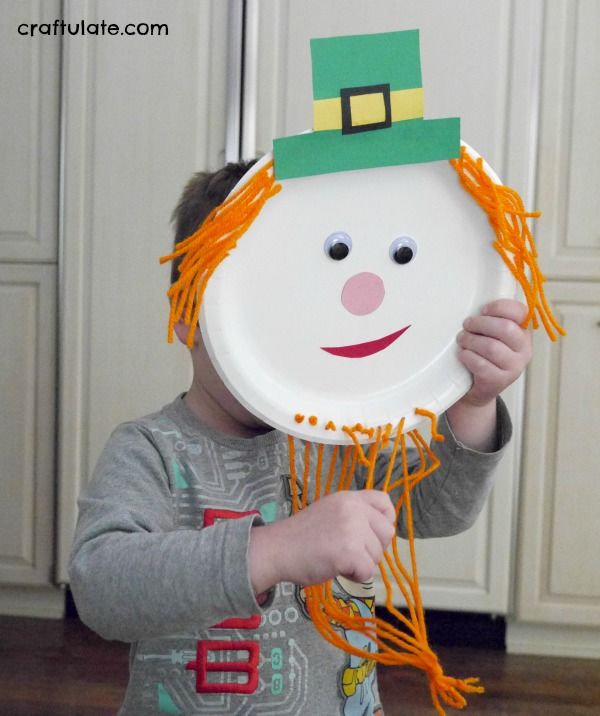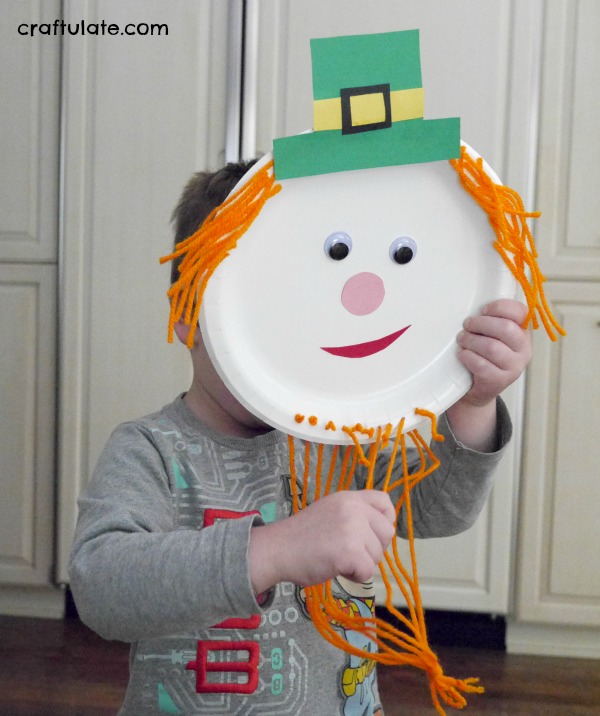 [bctt tweet="Make this fun paper plate craft to go with the song Michael Finnegan! #kidscrafts"]
This post is part of the St Patrick's Day Kids Activities Blog Hop hosted by Crafty Kids At Home. If you'd like to get some more Irish crafts and activities for kids then check these out: