We melted plastic cups and made them into ornaments – an unusual craft with pleasing results.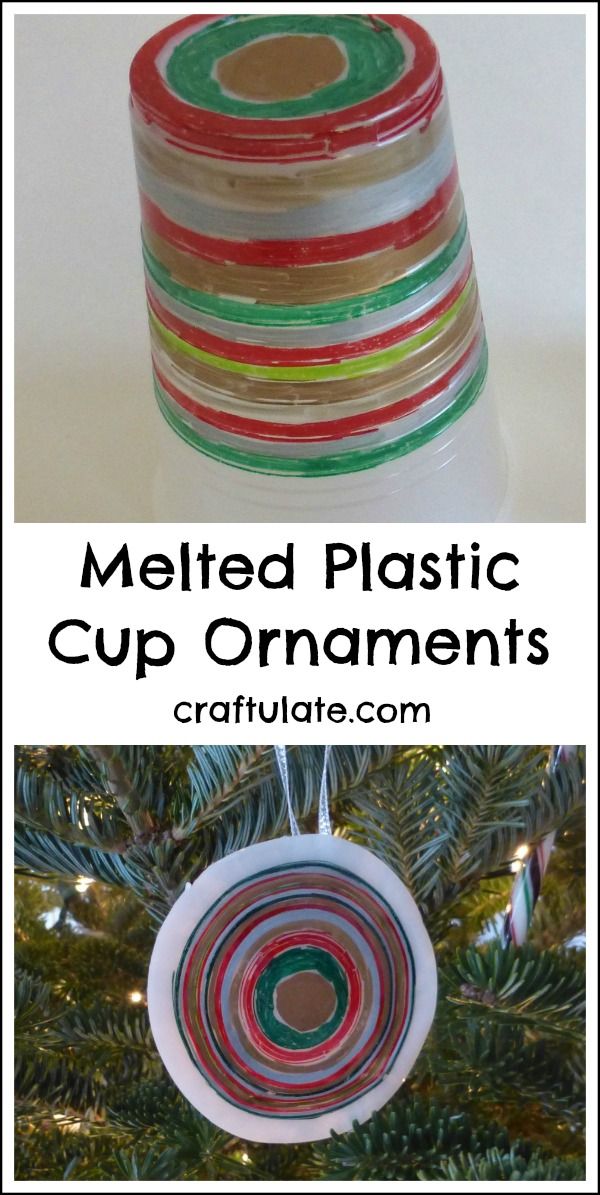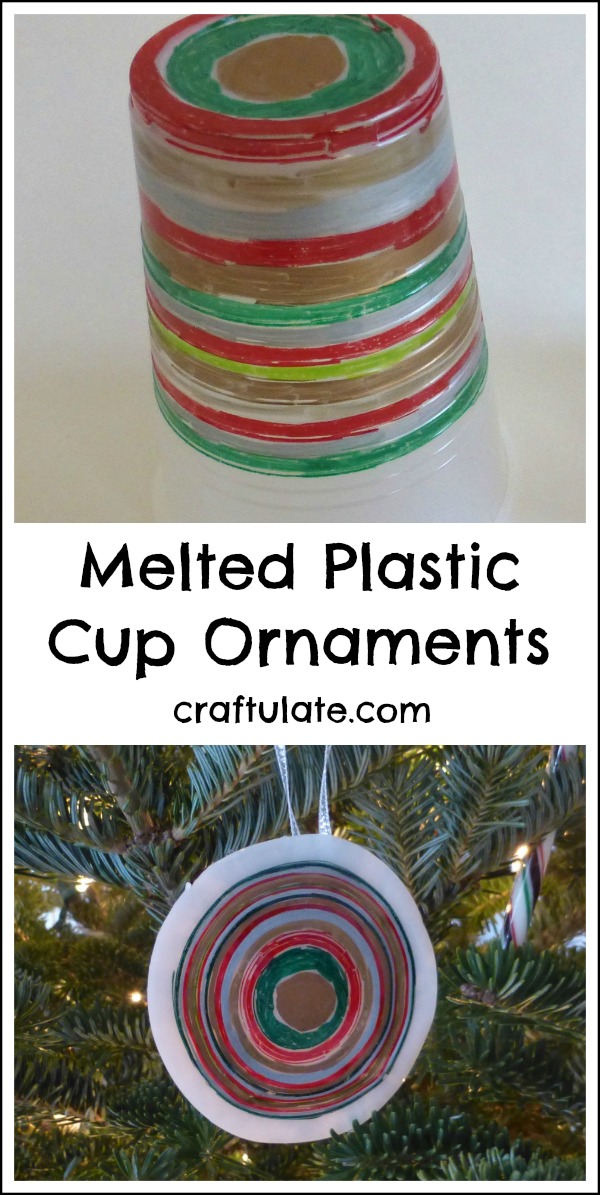 The following post contains affiliate links, which means that at no extra cost to you I can make a tiny bit of money to help support this blog. Thank you!
One of the first posts that I saved on Pinterest were these Kadinsky Circle Plastic Cup Mobiles from Arts for Life (link no longer seems to be active, apologies). They look great but what Annie doesn't mention is which type of plastic the cup should be made from. After a failed experiment I found Craftwhack's Chihuly-Inspired Cups, where Jeanette suggests using Solo Cups, which are plastic #6. The original cups I used were pretty good quality, but #1 plastic. I bought some cheap plastic cups that were made from #6, and tried an experiment.
Using permanent markers I drew bands of color around a cup, to emulate the Kadinsky circles from the original idea. Then I drew scribbles on another cup to emulate a toddler's version.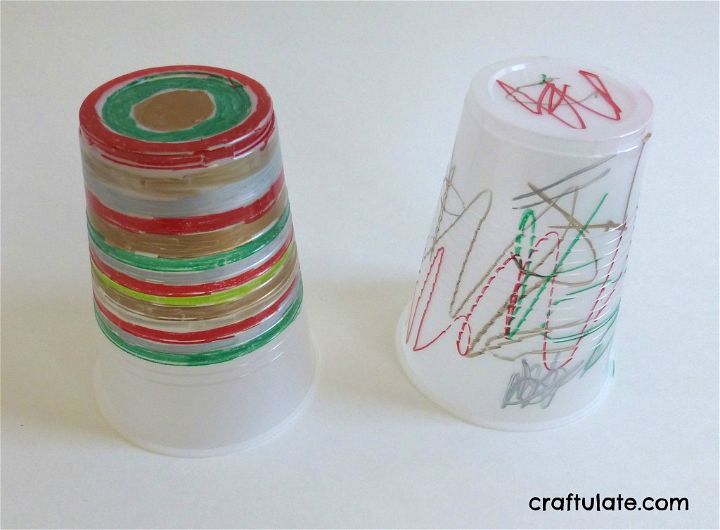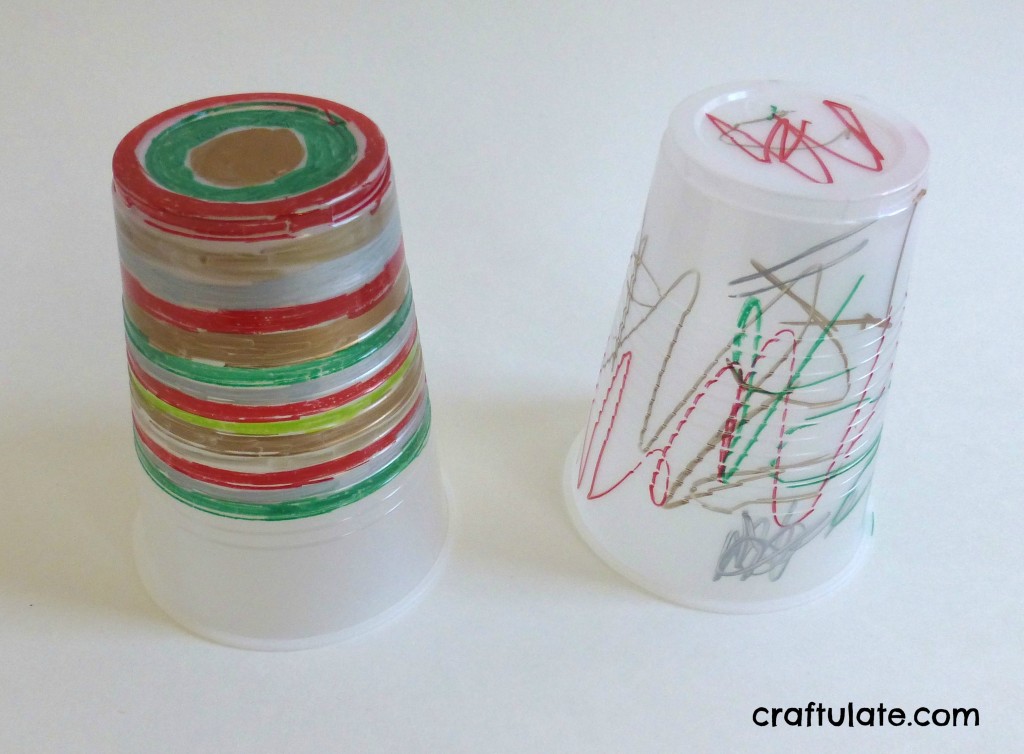 I cut the edge off the rim of the cups and placed them on a silicone baking mat. Then I put them into a 350F oven. Almost in the first few seconds they collapsed a little.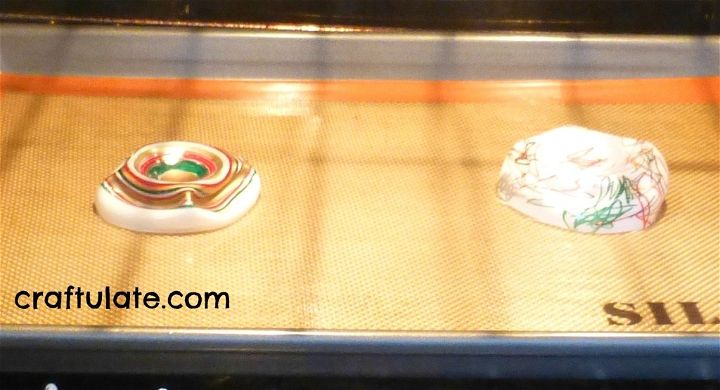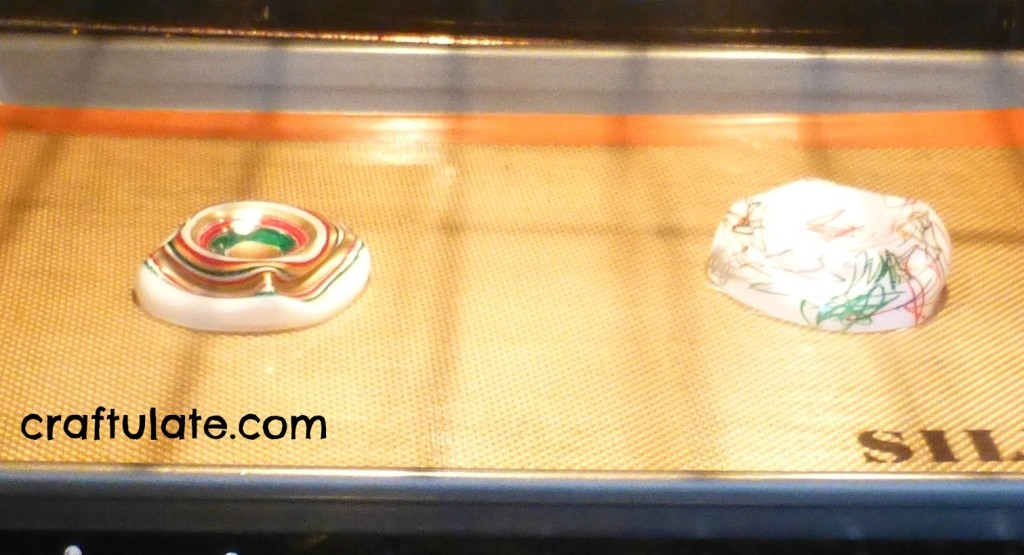 Then it took a few minutes for them to melt completely flat.  I took them out of the oven and used a non-stick flat spatula to ensure that they didn't curl up.
I got two cups ready for F with the markers, but he immediately wanted four cups! He scribbled over the cups, outside at first, then a little bit inside.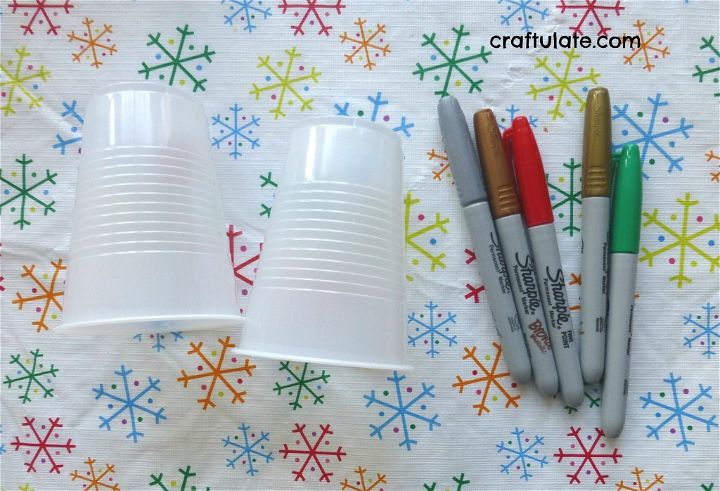 Note: He did have some scribbles on his skin from the permanent markers, but they came off in the bath. 
I cut the rim from two of the cups, and left two on. Then baked them as before.
One curled over and couldn't be saved, but they were quite fun!  They are quite pleasing to handle when cool.
I used a hot glue gun to attach some ribbon loops to the best ones.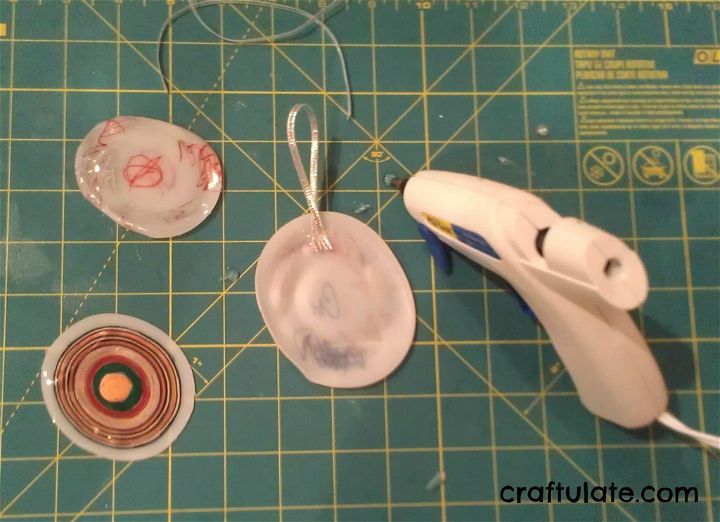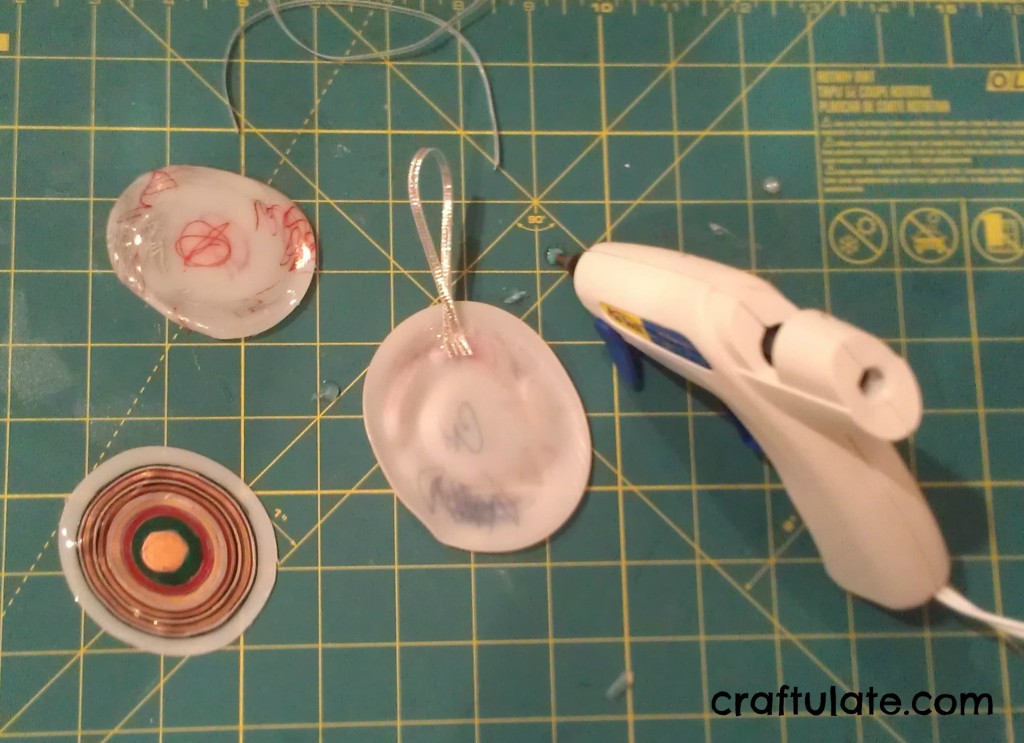 Results do rather depend on the ability of the child with this craft! But it is fun to try and watch them melt in the oven!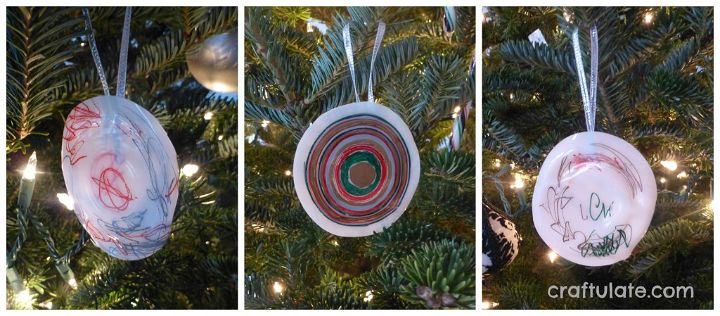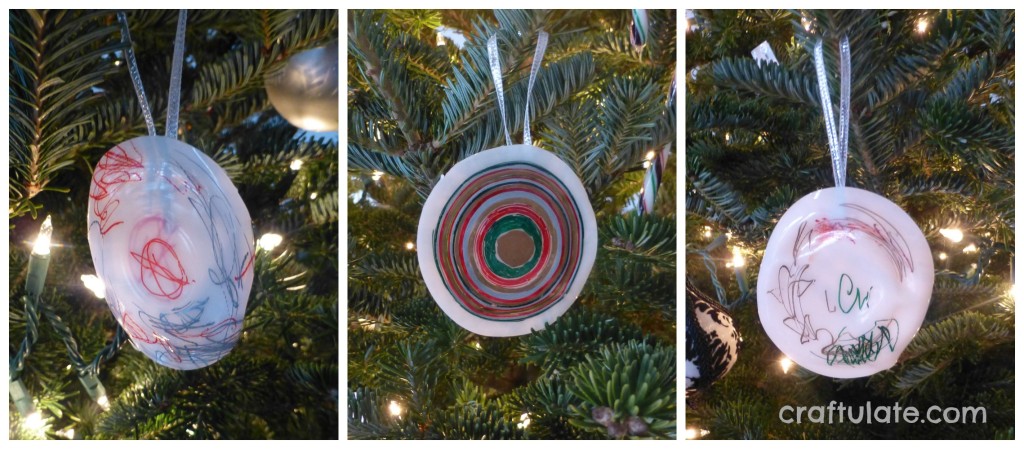 This activity is featured in my book 50 Christmas Crafts for Little Kids – get your copy today for more festive inspiration!
Follow Craftulate's board Christmas and Winter on Pinterest.