These kid made cards are fun for kids to make and will be treasured by those who receive them.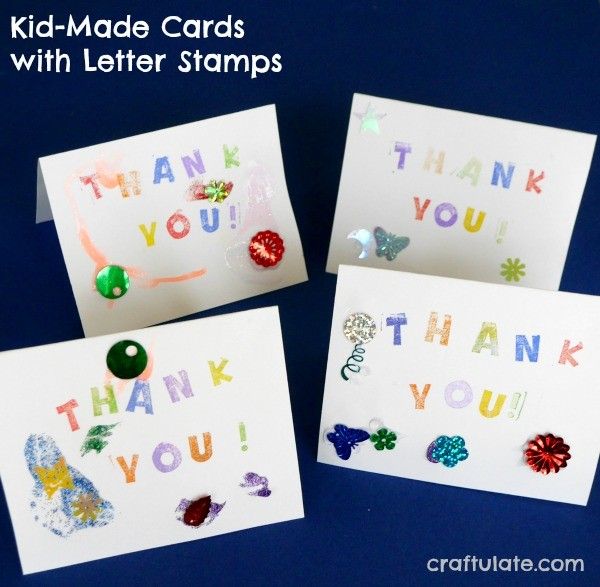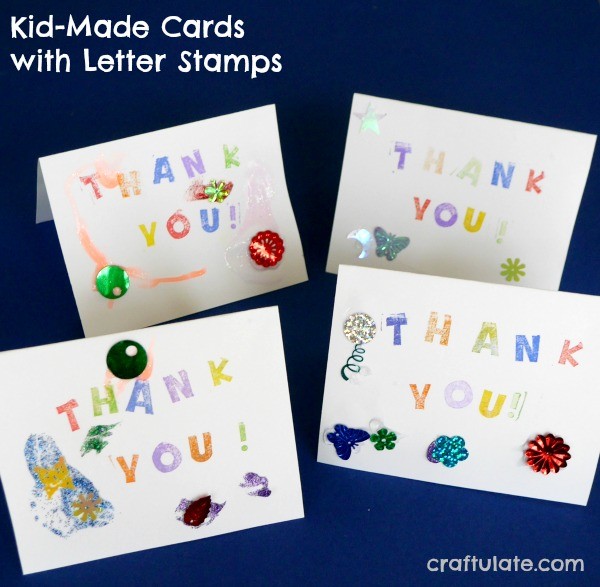 The following post contains affiliate links, which means that at no extra cost to you I can make a tiny bit of money to help support this blog. Thank you!
I always try and make the effort to send out homemade thank you cards from my son where he has had at least SOME involvement! When he was a toddler this usually meant cutting up pieces of random artwork and folding them into cards. We've also used tree-shaped cookie cutters as paint stamps for Christmas thank you cards – then decorated the trees with sequins.
My son recently had his 5th birthday party (Hot Wheels theme!) and he was lucky to receive so many gifts! I wanted to come up with a quick way of making a lot of thank you cards – and I remembered the letter stamps that he got in his Christmas stocking – perfect! To make these cards we used:
White card cut in half, then folded in half
Letter stamps *
Ink pad *
Glitter glue, stickers, and/or sequins
*This set from Melissa & Doug includes upper case and lower case stamps AND an ink pad!
I made one card in advance so that he would have something to copy. My son happily got stamping!
The next day I surprised him with one of his favorite craft materials – glitter glue!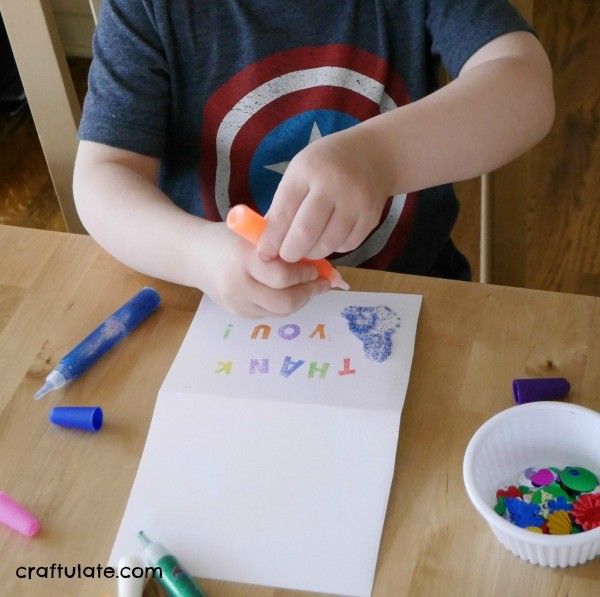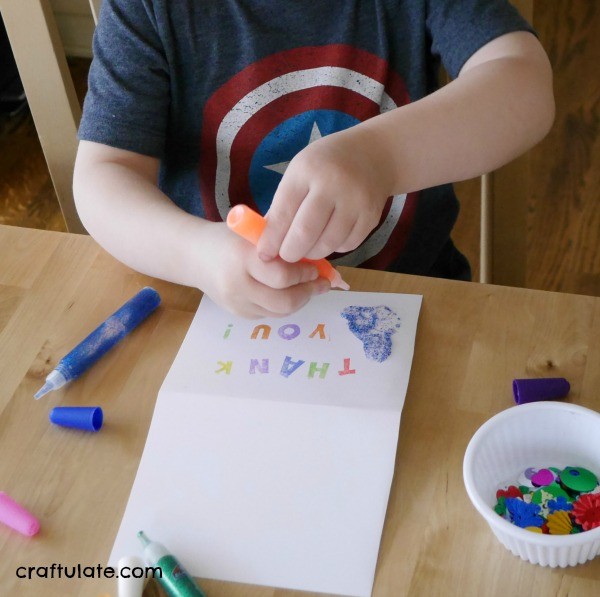 He then covered the glue in sequins (these are from a Spangle Mix from craftprojectideas.com that we've literally had for years and the bag never seems to get any emptier!).
These aren't Pinterest-perfect cards. These are genuine kid-made cards, splodges and all. Here are four of the cards he created: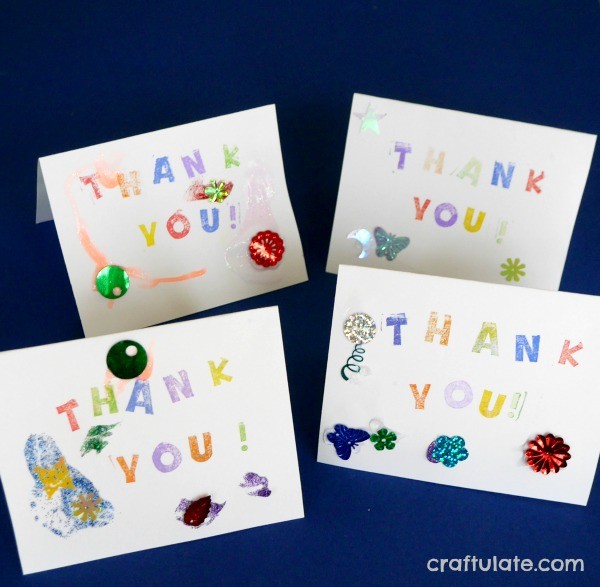 [bctt tweet="Kid Made Cards with Letter Stamps #kidscrafts" username="craftulate"]