These Christmas thank you cards are easy for kids to make and are much more thoughtful and personal than store-bought cards.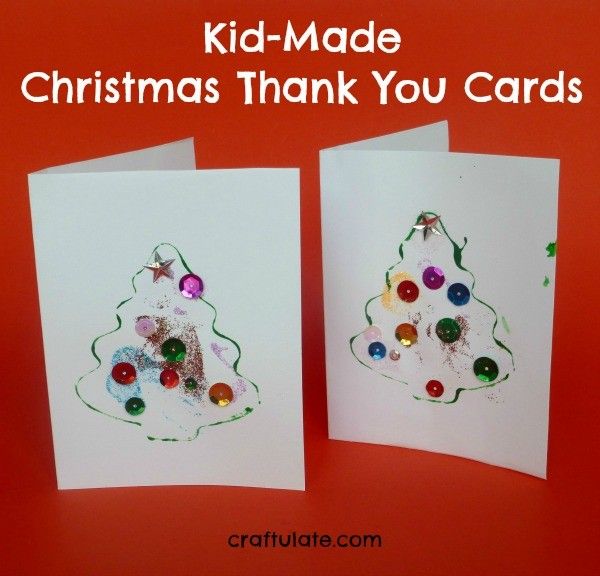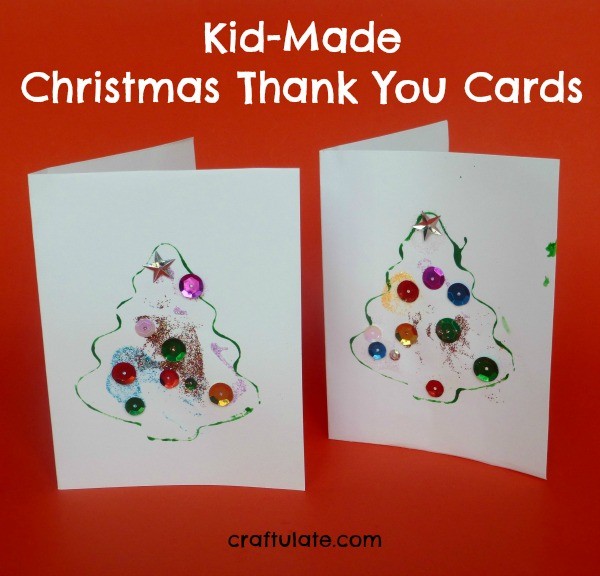 The following post contains affiliate links, which means that at no extra cost to you I can make a tiny bit of money to help support this blog. Thank you!
To make these cards we used:
White card, cut in half then folded in half again
Green paint
Paper plate
Glitter glue pens
Sequins
I spread the paint onto a paper plate, then F dipped the cookie cutter into it and pressed it firmly onto the front of the folded card. I confess that I helped him get it straight and centred! The paper plate can be discarded for super-quick clean-up.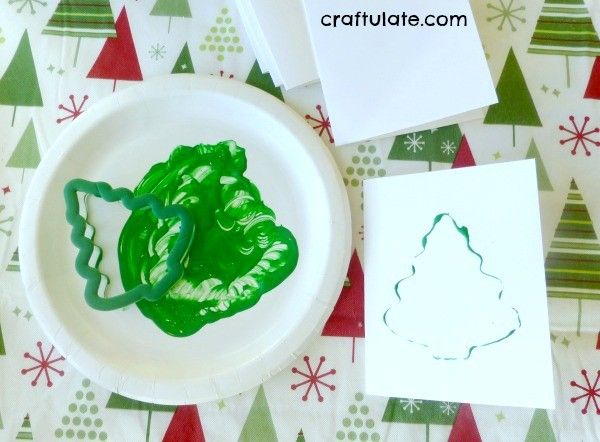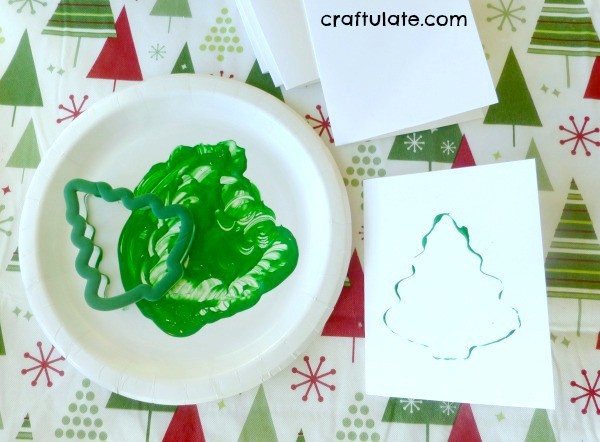 Once the paint had dried, F used glitter glue to decorate the trees (trying to stay within the lines, of course!).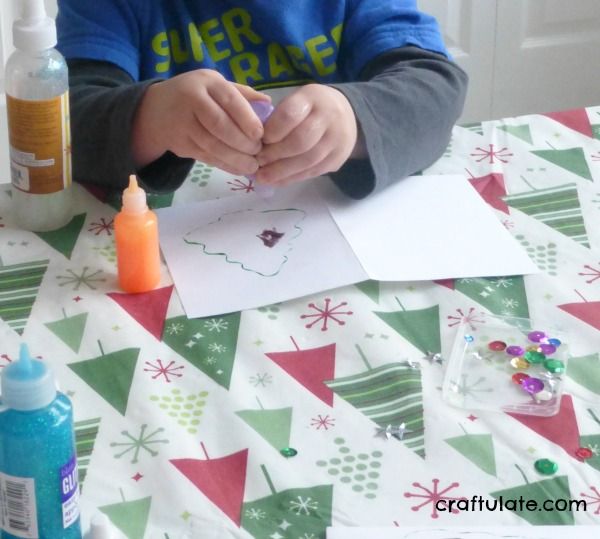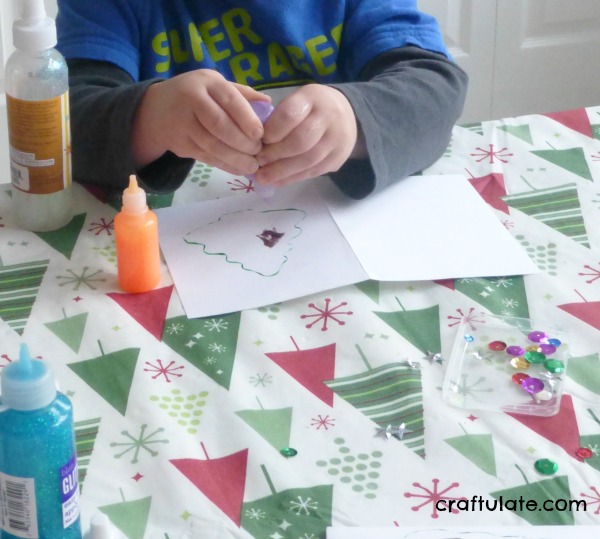 While the glitter glue was still wet he added sequins all over, with a star-shaped sequin at the top.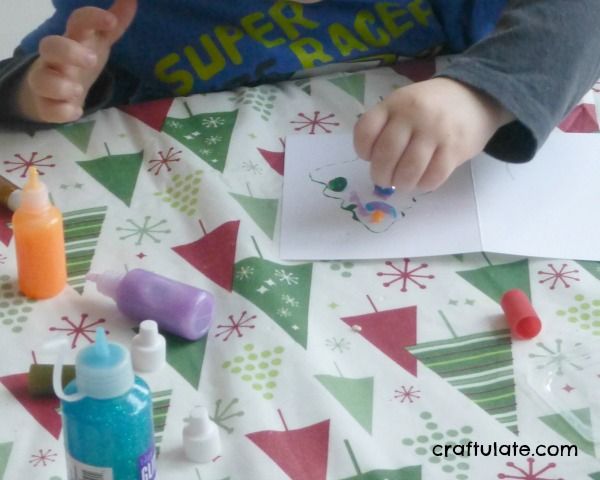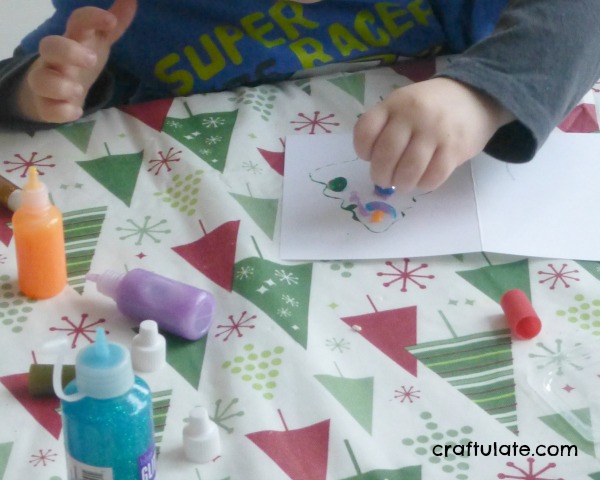 Depending on the age of your child, they may not want to sit and make lots of cards all in one go – F is 3.5 years and he wanted to stop after decorating the first two. So be prepared to complete these over several sessions, or vary things up a bit by changing the picture – maybe go for a snowman, Santa, or other outline.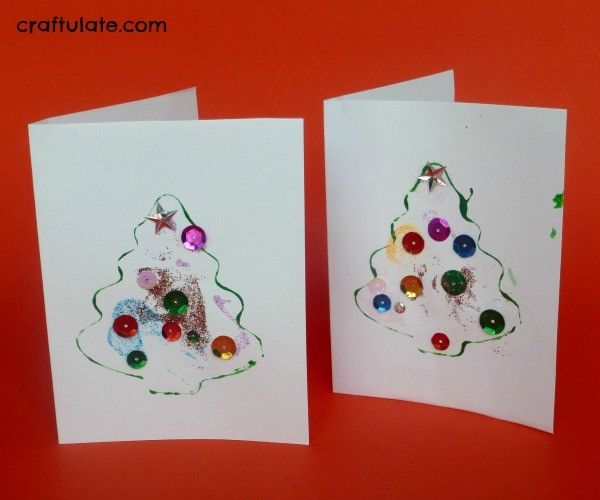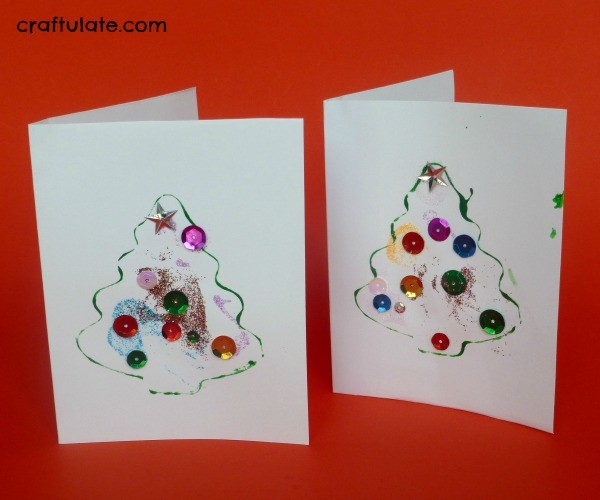 [bctt tweet="Kid-Made Christmas Thank You Cards " username="craftulate"]