These hidden train bath bombs will surprise and delight train-loving kids!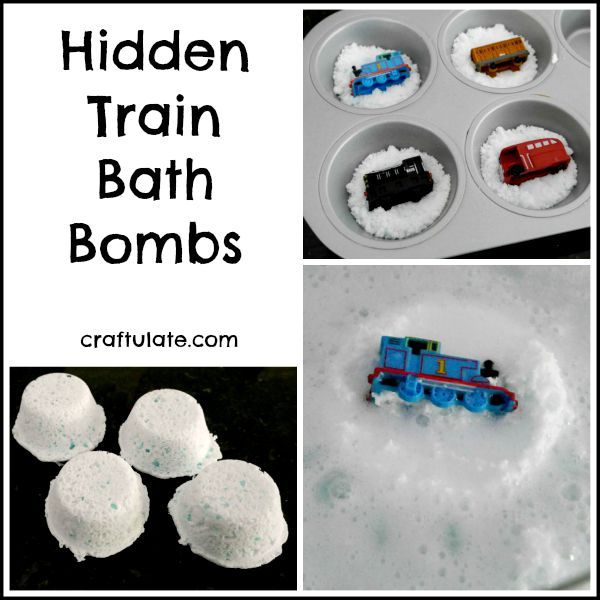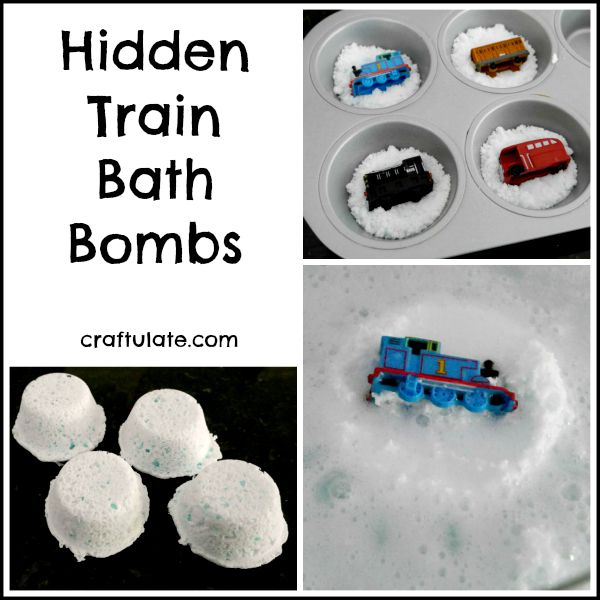 The following post contains affiliate links, which means that at no extra cost to you I can make a tiny bit of money to help support this blog. Thank you!
All kinds of different bath bombs keep popping up in my Pinterest feed, and I thought I'd like to make them for my son. But it wasn't until I saw Lemon Lime Adventure's idea of hiding Lego inside that I knew what I had to do – hide TRAINS inside!
I looked at several different recipes and there seemed to be two main kinds – ones with cornstarch and ones without. I went for the simplest recipe I could find and it worked fine. I made these in advance for my son but he could definitely help me next time – and they'd make great gifts!
Bath Bomb Recipe:
Two parts baking soda
One part citric acid
Food dye and water mixed together in a spray bottle*
Essential oil – or you can use a carrier oil like this apricot kernel oil – which is amazing value from Amazon!
*Only a few spritzes of water are needed so I could have added a lot less water, because I ended up with quite a subtle color.
Mix the baking soda and citric acid together. Citric acid is what candy makers use to coat sour gummy sweets, in case you were wondering! I used one cup of baking soda and half a cup of citric acid and it made four bath bombs.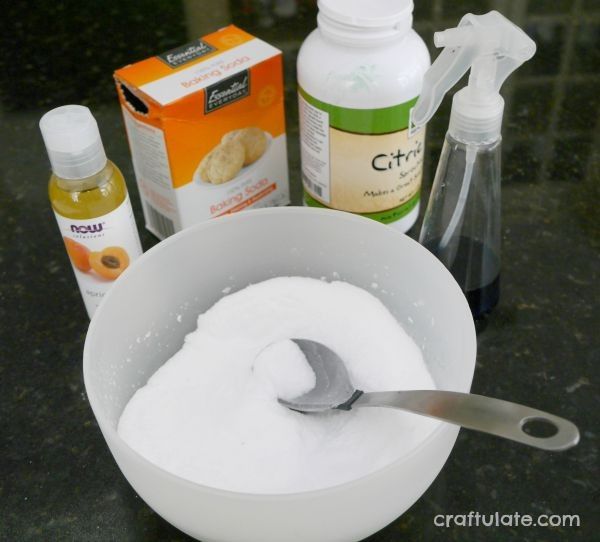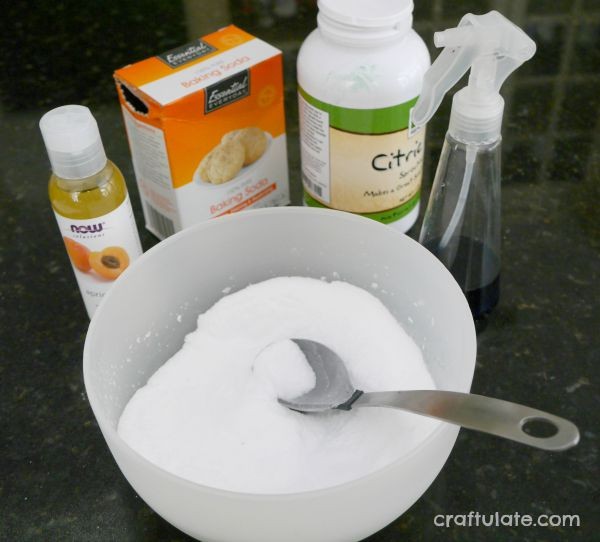 Add a few drops of oil, and stir well. Then lightly spray with the colored water. Don't add too much or it will start fizzing!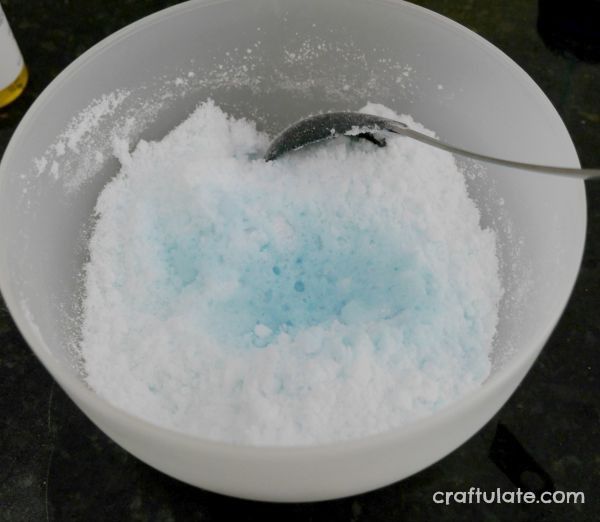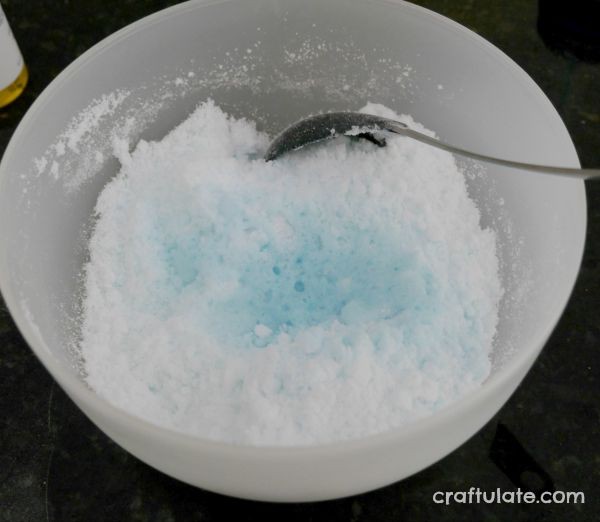 You need to add just enough that the mixture will start to clump together in little breadcrumbs. Then spoon it into a muffin pan and place a mini train when the holes are half full. The mini trains I used are from a Thomas & Friends Busy Book. We have used them in several different activities including Trains in Ice.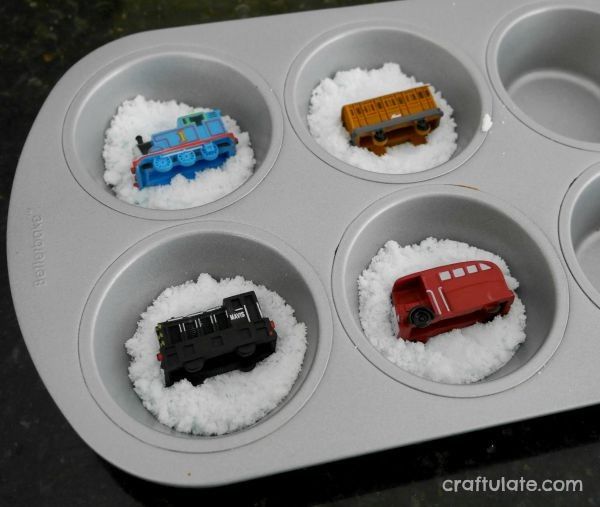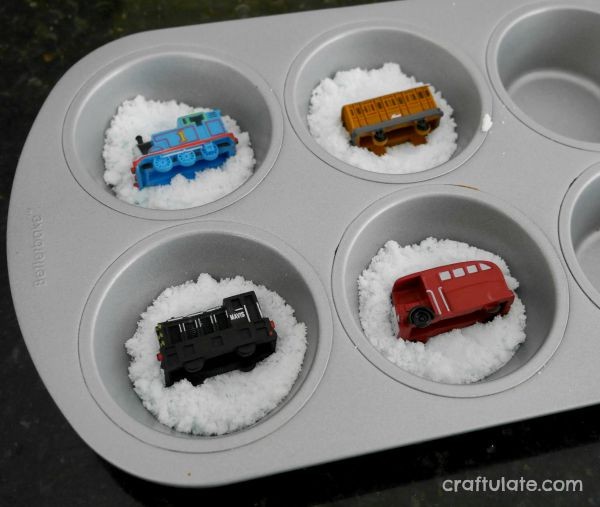 Then cover the trains with the remaining mixture and pack it down on top.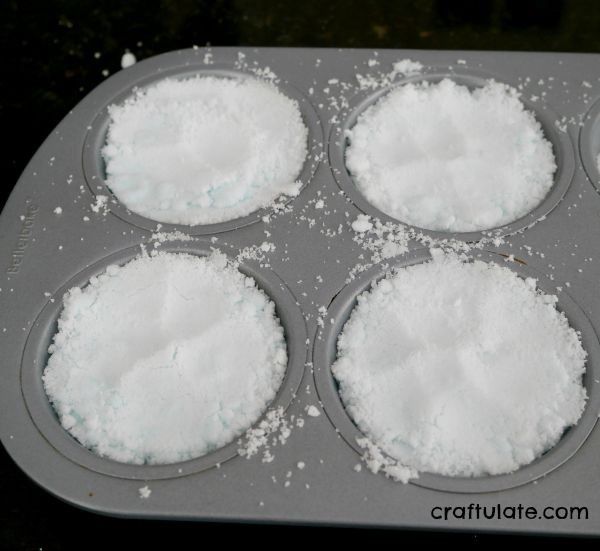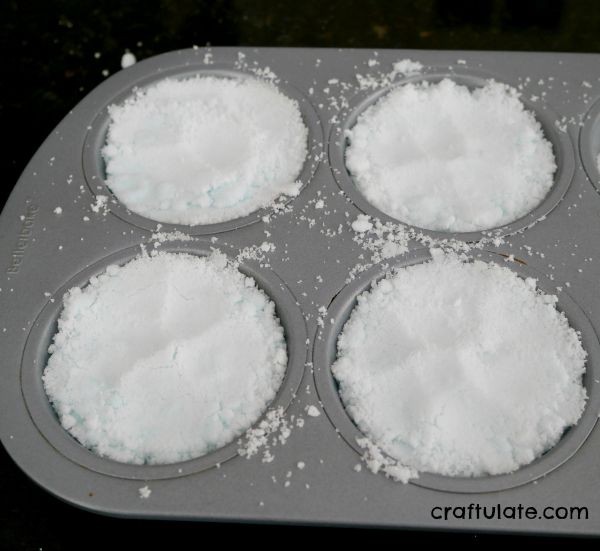 Leave the bath bombs overnight – and by the next day they will be hard and will just pop out of the muffin pan!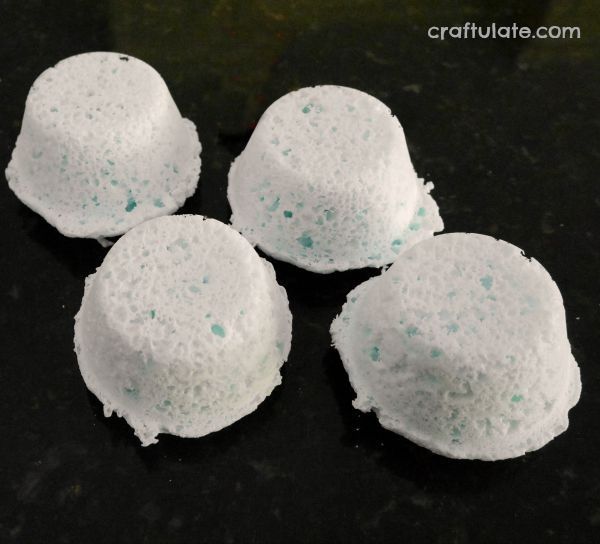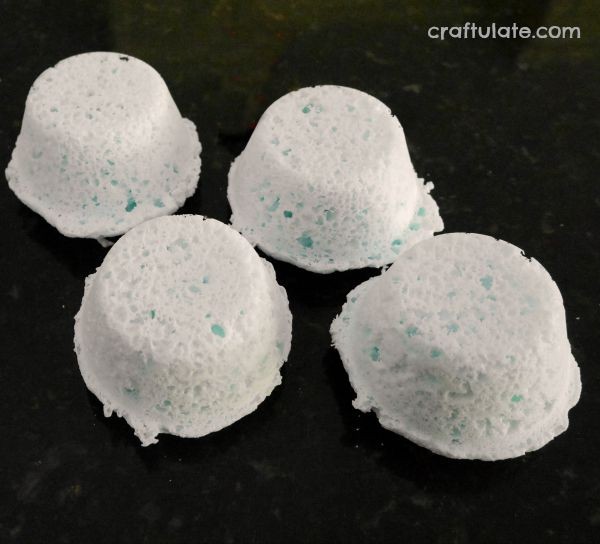 Although these are intended for the bath, quite frankly the light in F's bathroom is truly horrendous for photos and I don't really like publishing photos of him in the bath – so we tested them out in a big bowl of water instead! F placed a bath bomb into the water and we watched as it fizzed.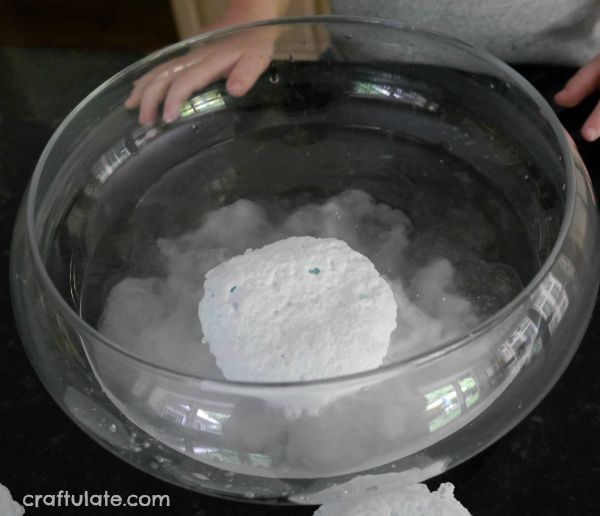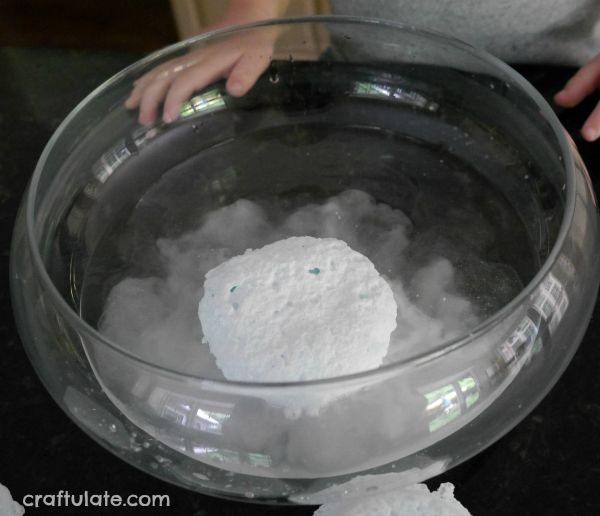 Over the course of a few minutes, the bath bomb dissolved and a train was slowly revealed.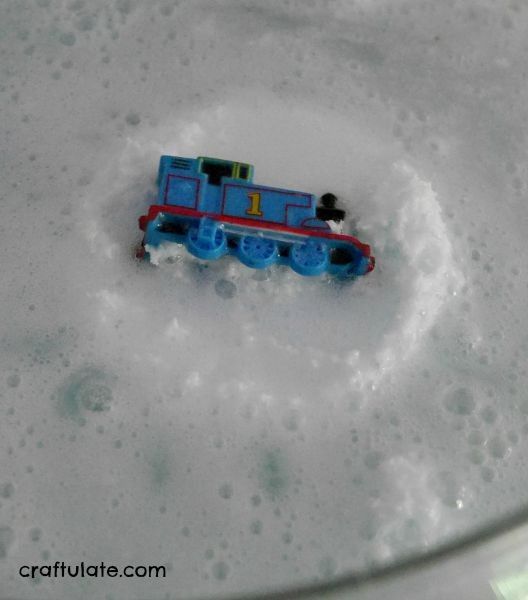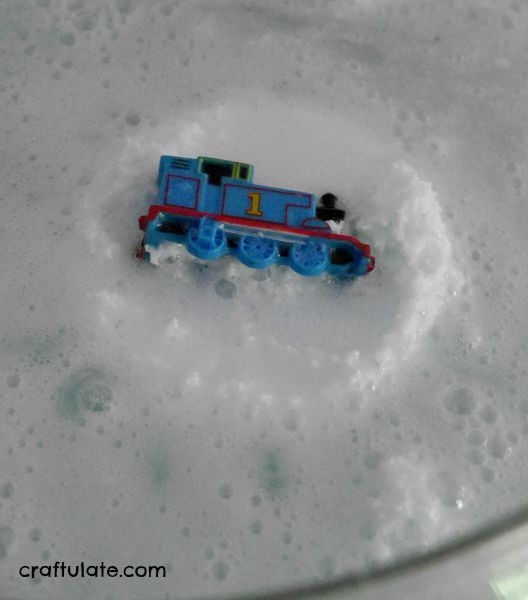 It's best seen in this video we took where Mavis is discovered hiding in a bath bomb!
[bctt tweet="These hidden train #bathbombs are an awesome idea for the kids!"]