These trains in ice were a fun winter science activity!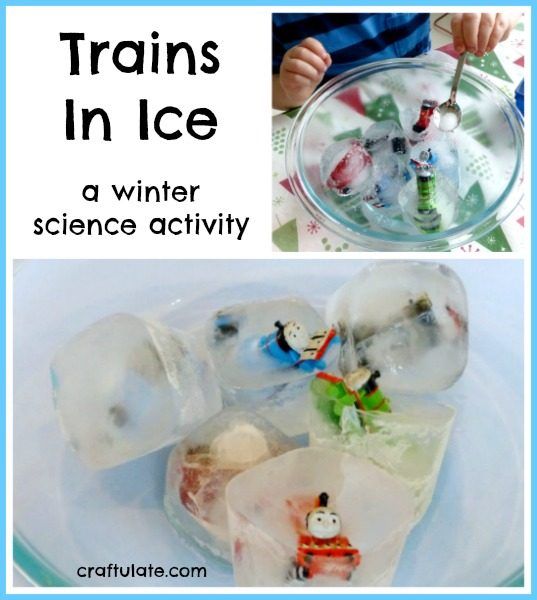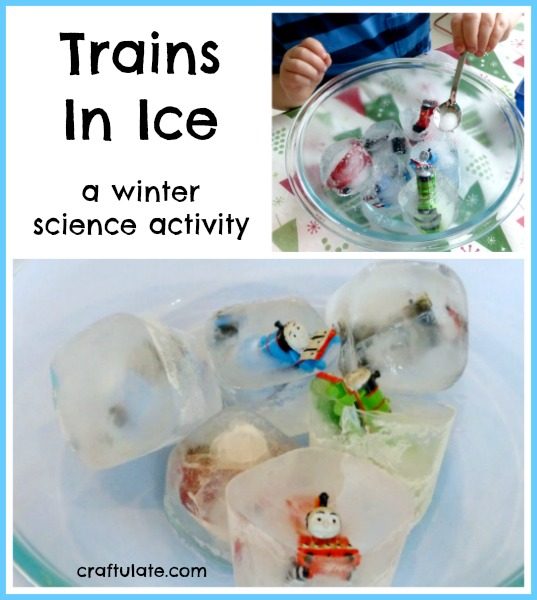 The following post contains affiliate links, which means that at no extra cost to you I can make a tiny bit of money to help support this blog. Thank you!
My son has a Thomas & Friends Busy Book in the UK with tiny plastic trains inside. I thought that he had probably forgotten about them so I asked my mother to bring them over on a recent visit and I surprised him by freezing them in ice! The trains didn't fit into a normal ice cube tray so I used Oxo Tot Blocks instead. They just about fit in!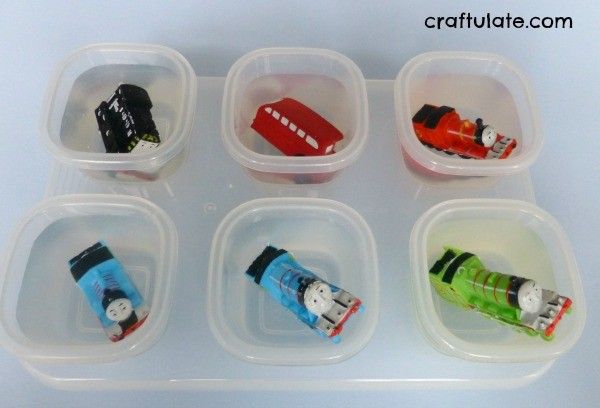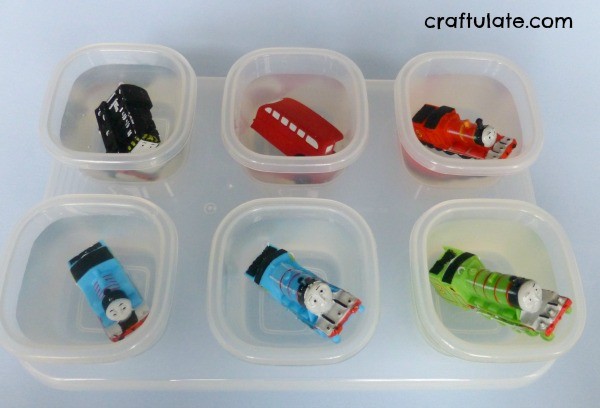 When they had frozen I tipped them into a bowl and showed them to F.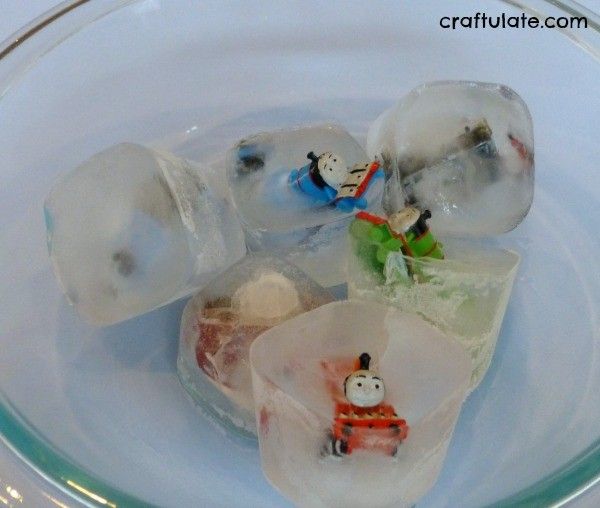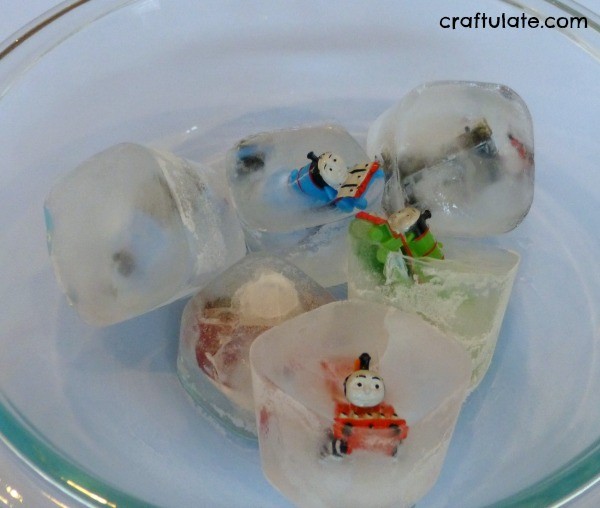 I provided him with some warm water and an eye dropper. This method worked but progress was slow!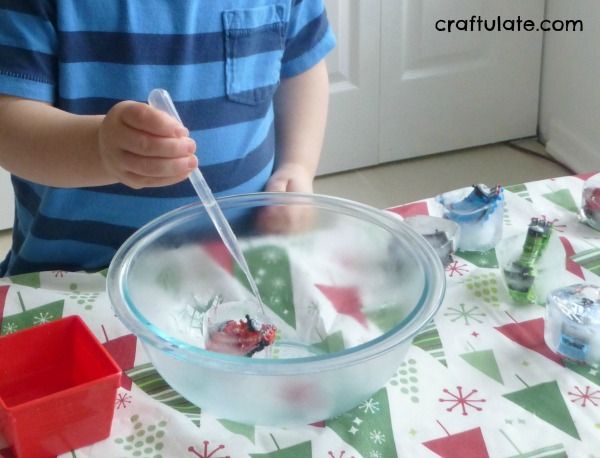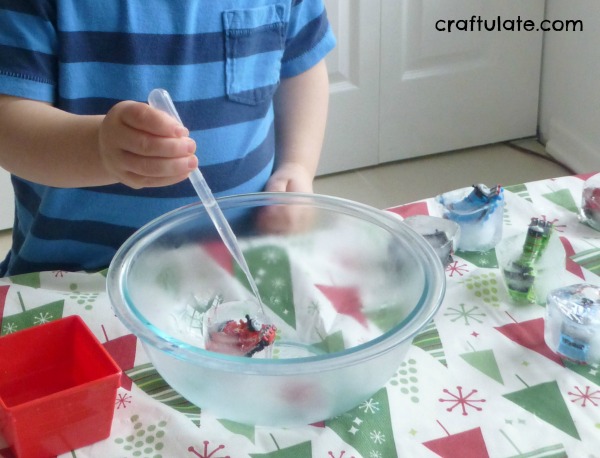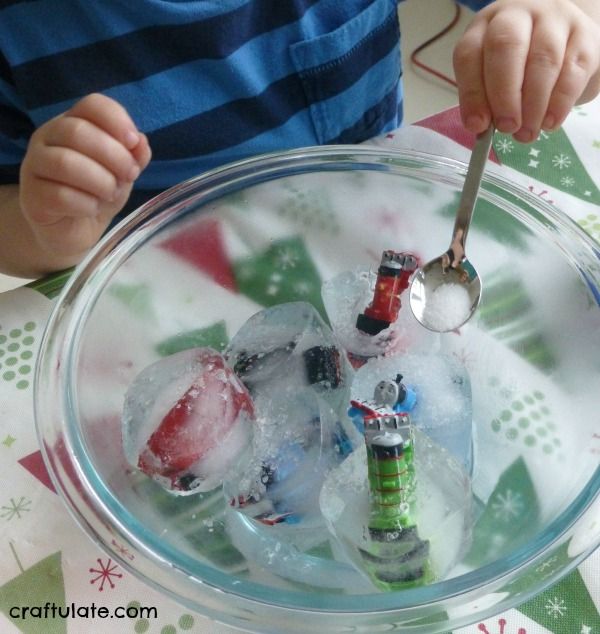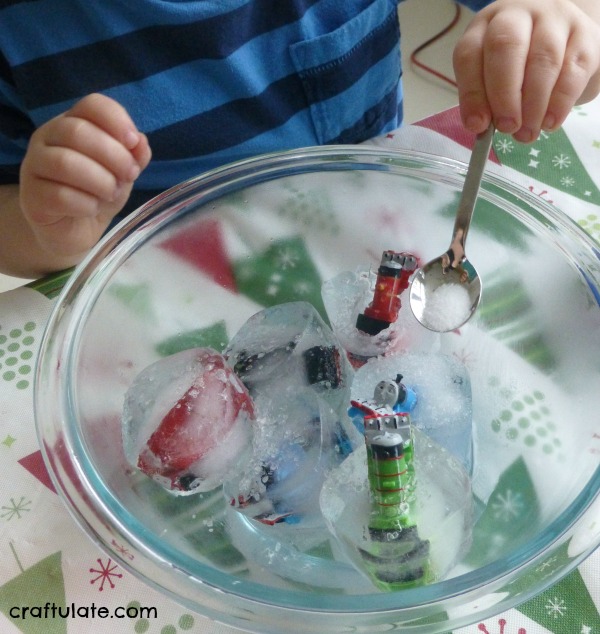 So we switched to spooning salt over the trains.
This also took longer than I had anticipated and I was really impressed that F stuck with the activity. He must have really wanted those trains. 🙂 Using a combination of more salt, more warm water and frequent water changes we got there in the end and finally freed all the toy trains!