This hermit crab craft uses a paper plate, sequins and a handprint!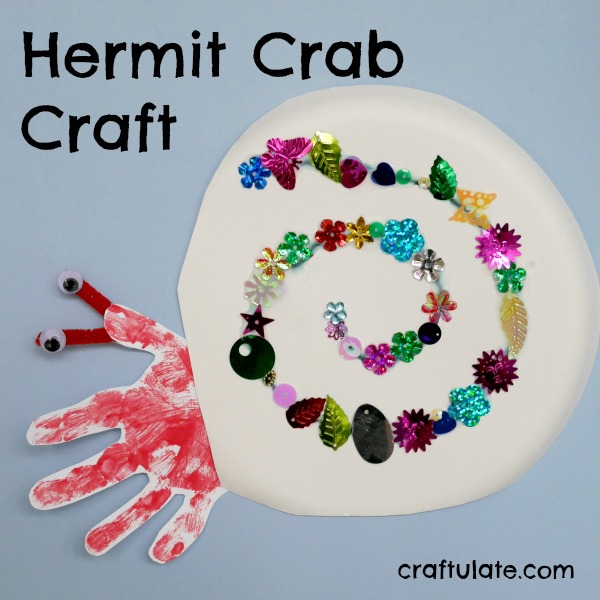 The following post contains affiliate links, which means that at no extra cost to you I can make a tiny bit of money to help support this blog. Thank you!
This craft was made in three stages: the body of the crab, the shell, and then assembling it all together. I used:
Red washable paint
Paintbrush
White card
White paper plate
Glue
Sequins (we used some of the Spangle Mix that was sent to us by the fab people at craftprojectideas.com)
Scissors
Red pipe cleaner
Tape
Paint  your child's hand with the red paint and make a handprint onto the white card.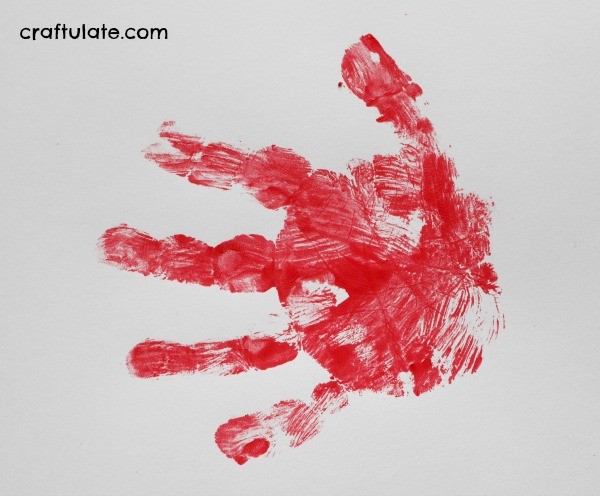 Turn the paper plate upside down and provide your child with sequins and glue to that they can decorate it. I drew a spiral onto the plate so that it looked more like a shell, and F decided to follow the line with the glue! He did very well and I was rather impressed!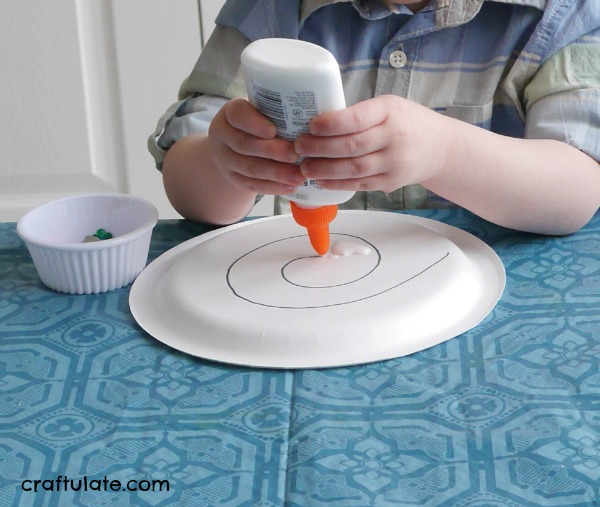 He then stuck the sequins onto the glue. Obviously  you could glue on anything you have to hand – buttons, tissue paper, beads, whatever!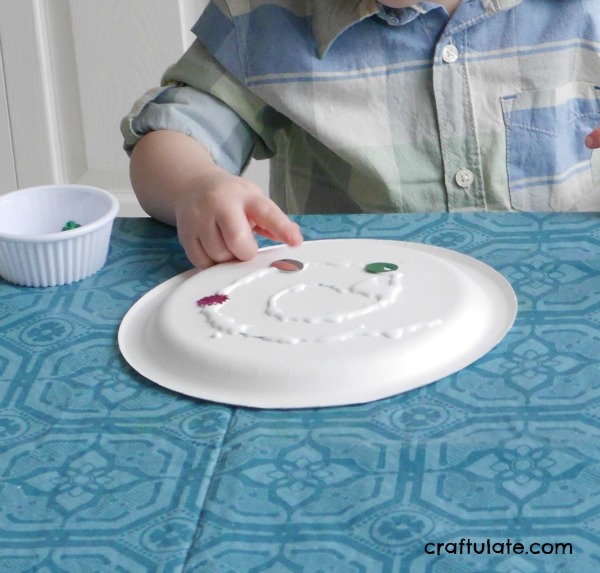 When everything had dried, I shaped the paper plate, cut out the handprint, and taped them together. I used the wire cutters to cut the pipe cleaner into two small pieces and glued googly eyes to each end. I taped these onto the thumb part of the handprint.

This would be a great craft to go along with the book A House for Hermit Crab by Eric Carle.