These googly eye pumpkins are cute AND just a little bit spooky! It's a great workout for little fingers, too.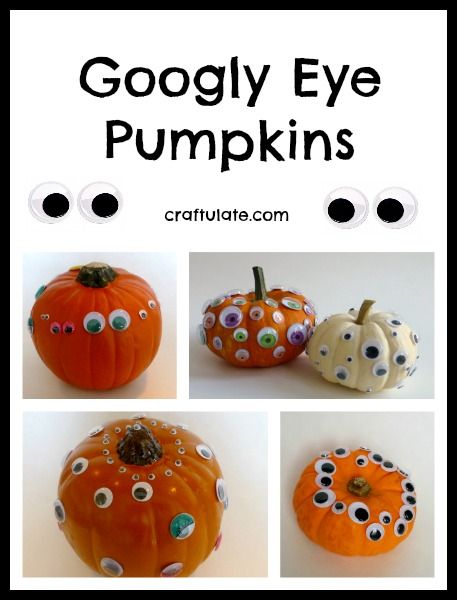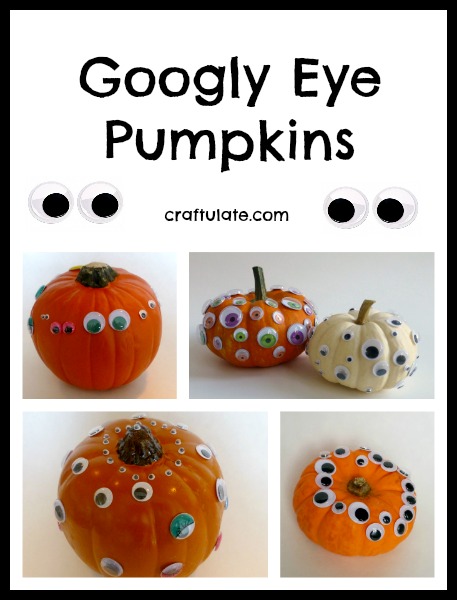 The following post contains affiliate links, which means that at no extra cost to you I can make a tiny bit of money to help support this blog. Thank you!
For this (rather silly) craft you'll need:
Pumpkin (real or plastic)
Googly eyes (wiggle eyes, whatever you want to call them!)
Glue
The concept is pretty simple: attach googly eyes all over a pumpkin! Here's our version from last year. We used real mini pumpkins and self-adhesive googly eyes that our friends at craftprojectideas.com had sent to us.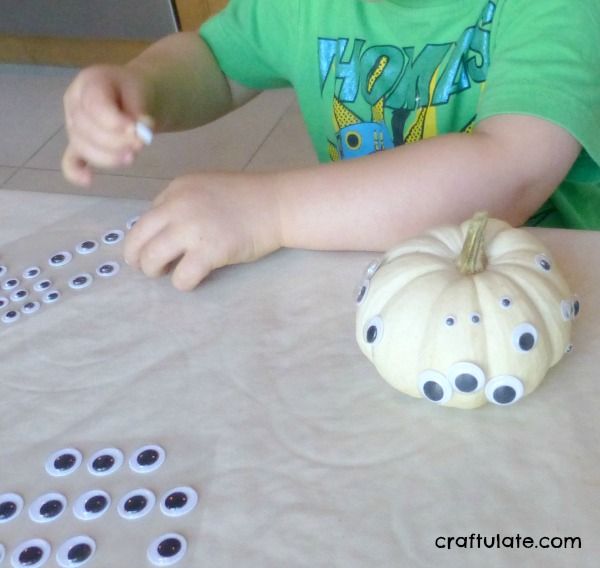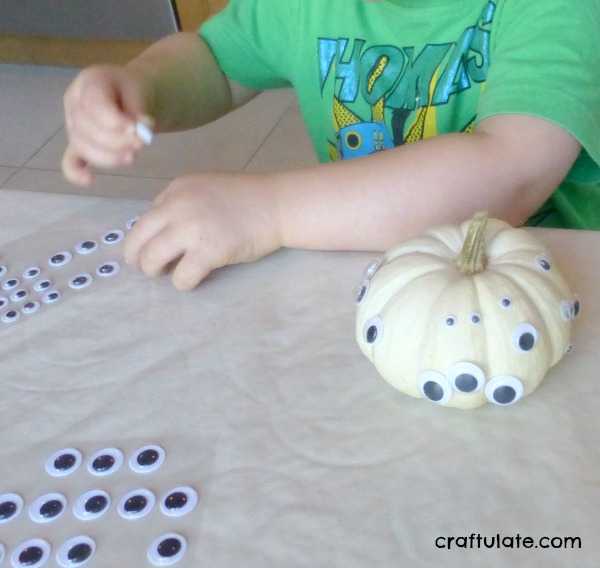 This year we invited some friends over to make some more, and they got creative with their designs. I provided both adhesive googly eyes (I received a new supply from craftprojectideas.com – yay!) and also non-adhesive eyes. Miss E (6 years) and Miss L (4.5 years) worked on medium-sized craft pumpkins, and F (3 years) worked on a mini real pumpkin.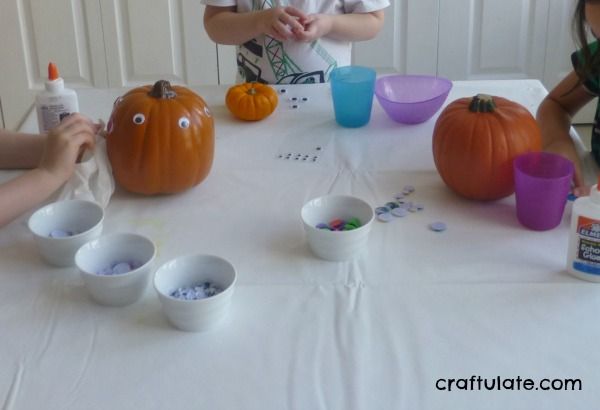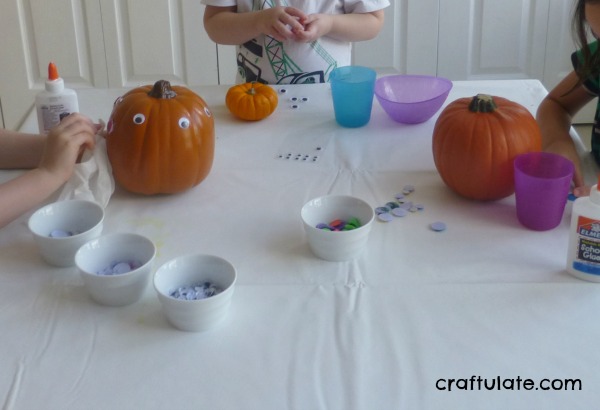 The combination of different types of googly eyes created a range of opportunities for fine motor skills practice: picking the adhesive eyes from the backing sheet with a pincer grasp and placing them on the pumpkin plus squeezing the glue bottle to attach the non-adhesive ones. I made sure that I included teeny tiny eyes of both kinds for an extra challenge!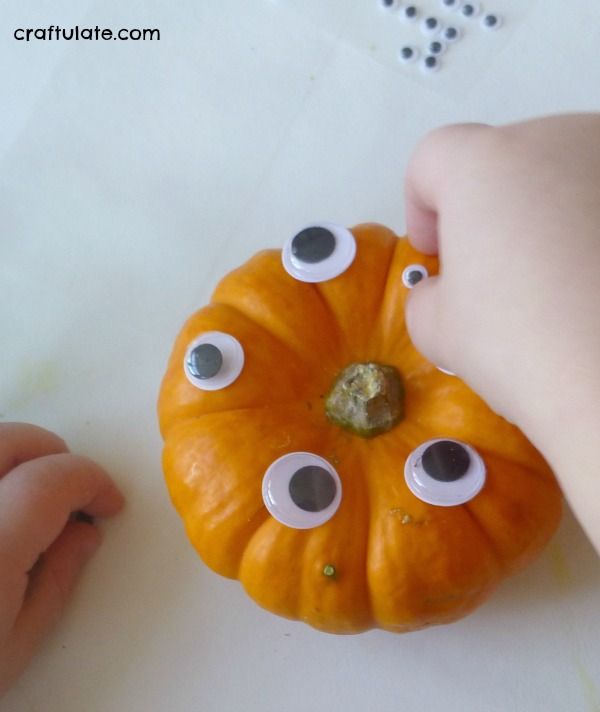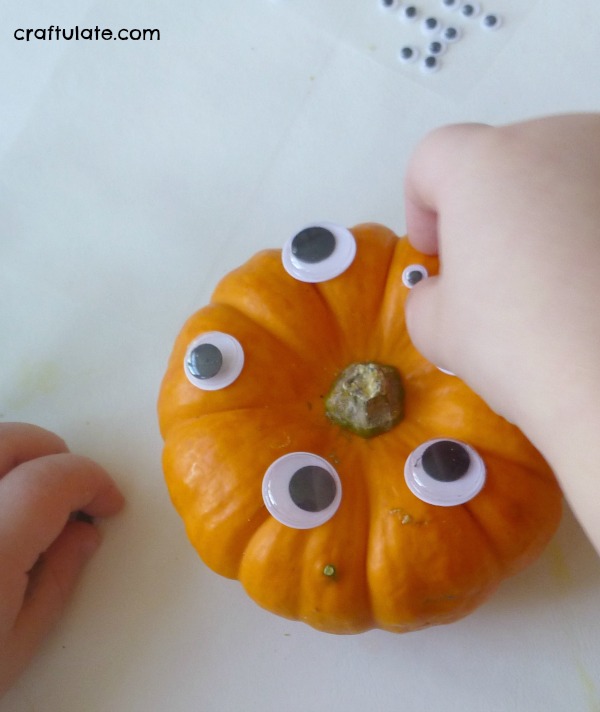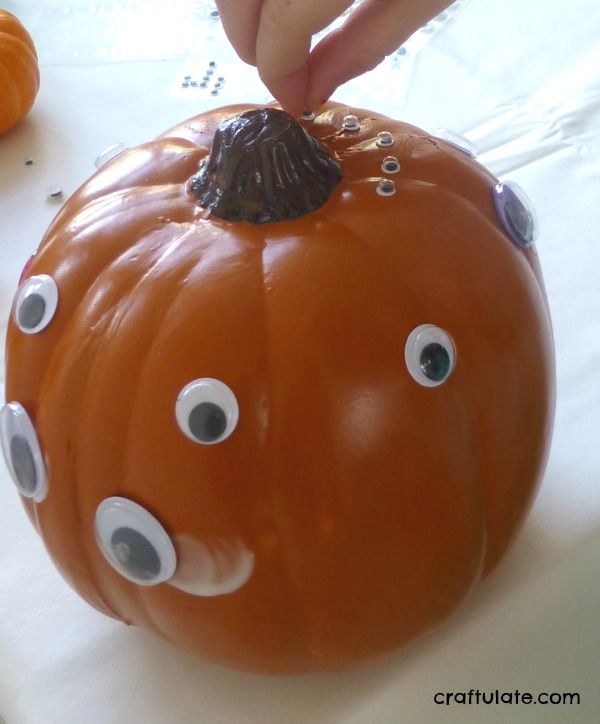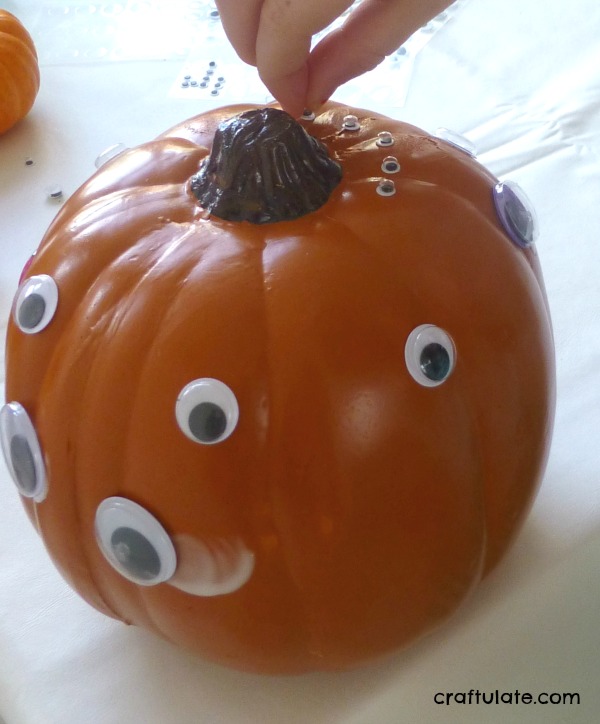 I'd love to report that everyone stayed focused and worked really hard on their pumpkins. However, there was a certain amount of googly-eye-bombing going on in my kitchen!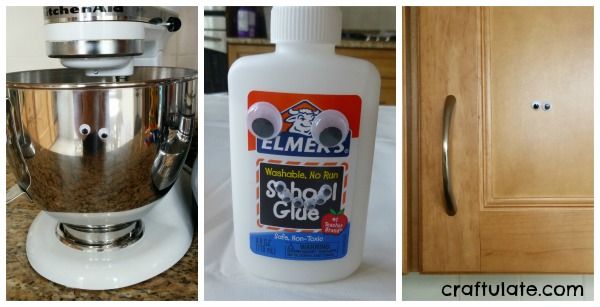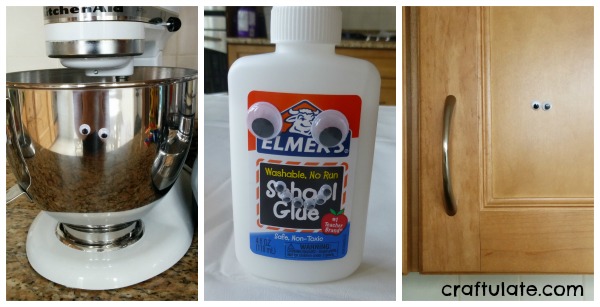 But they did actually finish their pumpkins! Miss E opted for a random design around the pumpkin, finishing with a ring of tiny eyes at the top. Miss L matched up pairs of eyes to decorate her pumpkin. And F went for a design similar to Miss E's, with a ring around the top. I love all the different versions!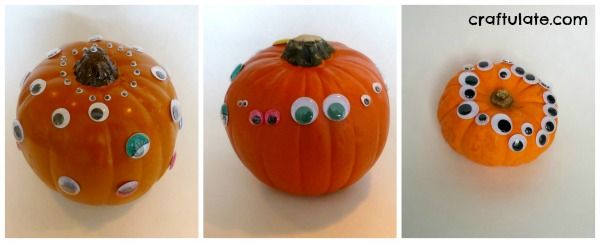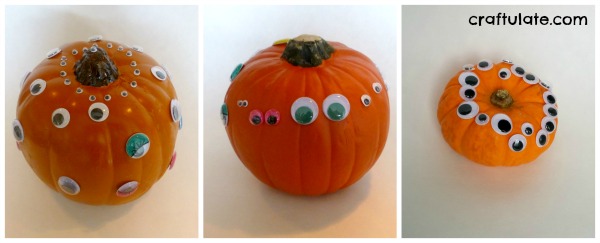 [bctt tweet="Kids will love making #googlyeye #pumpkins this #halloween. So spooky!!"]
This craft originally appeared as part of Kid Friendly Pumpkin Decorating.
Please click over to see the new FINE MOTOR posts for this week from my lovely co-hosts!