These kid-made googly eye bowls are fantastic decorations for Halloween – and they even glow in the dark!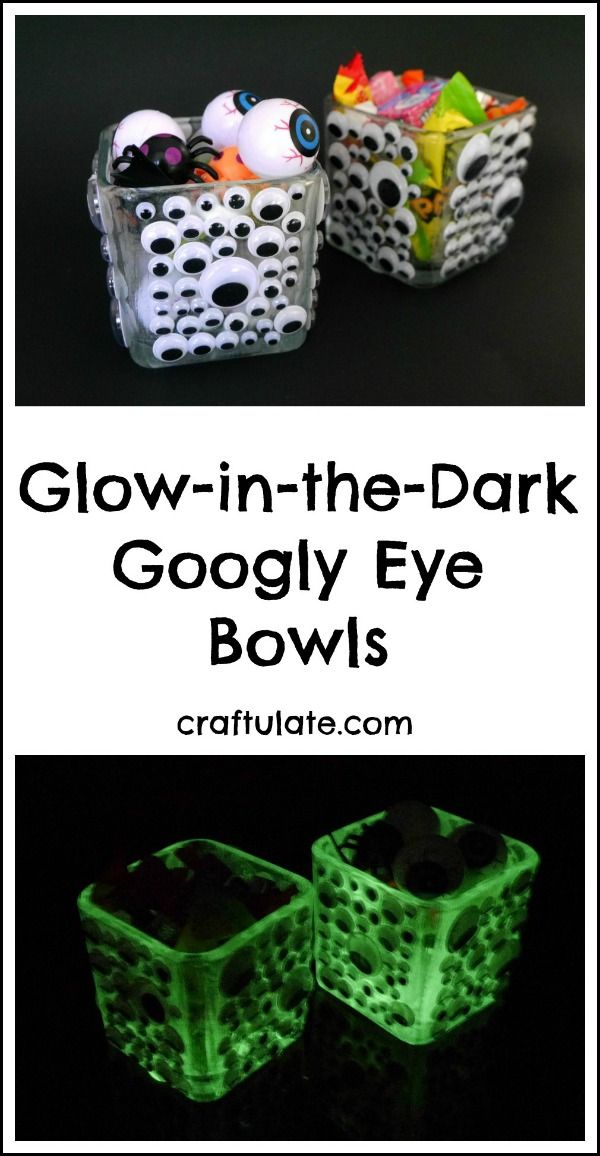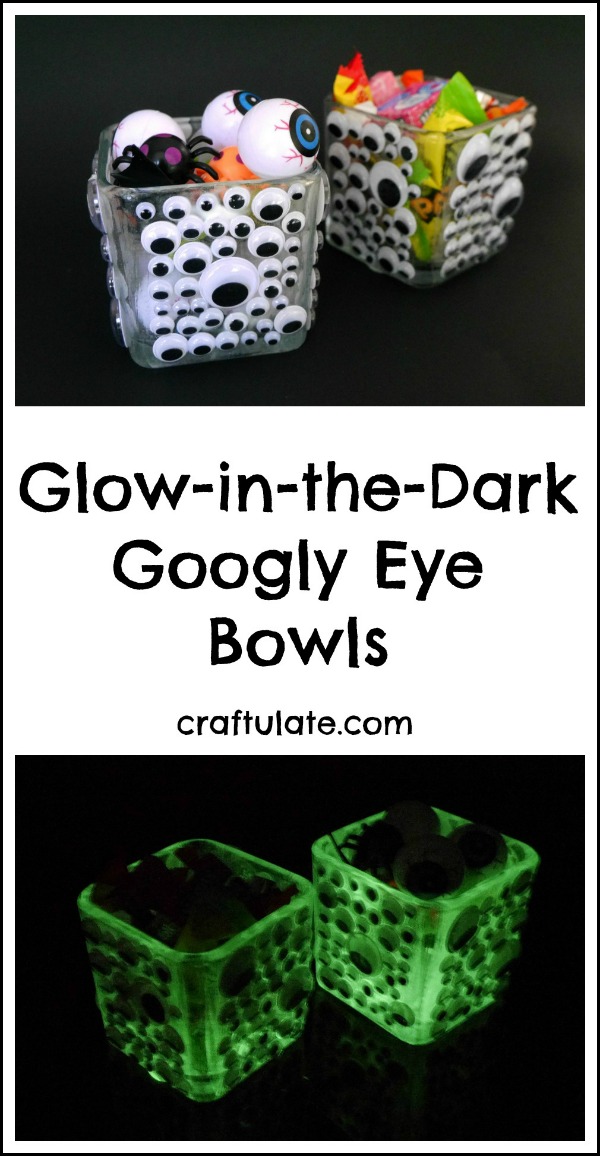 Disclosure: I was provided with this Mod Podge from PLAID free of charge in exchange for my fair and honest review. Please see my disclosure policy. This post also contains affiliate links, which means that at no extra cost to you I can make a tiny bit of money to help support this blog. Thank you!
If you're a regular reader you'll know that I *love* using googly eyes in our craft projects! I even wrote a whole post just about googly eyes! So with Halloween approaching, and my googly eye drawer overflowing (yes, I really do have one!), I decided to make some spooky decor. And what's better than a bowl covered in googly eyes? Well, one that glows in the dark, of course!
To make these bowls we used:
Small square glass bowls (or jars, or vases – I got ours from the dollar store)*
Foam brushes (I got ours from this  value brush set from PLAID!)
Googly eyes in a range of sizes
Blacklight (optional, but recommended)
*Make sure you get square ones otherwise the large googly eyes won't stay on!
To prepare the craft, I coated each side of the bowl with a layer of the Mod Podge – this is to help it glow even brighter!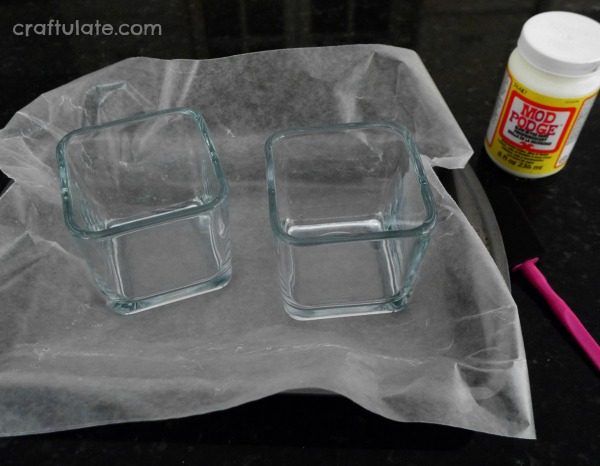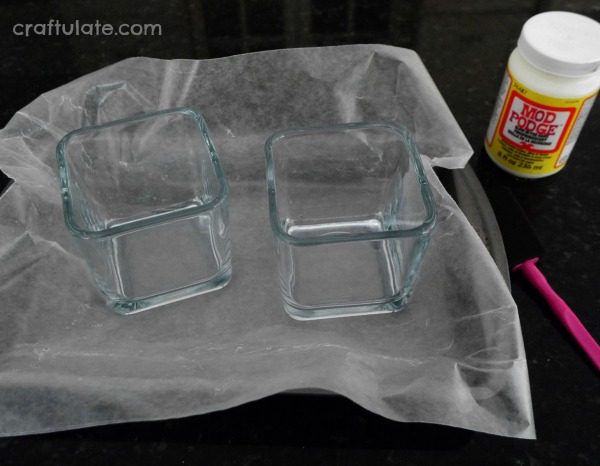 Then I brushed some of the Mod Podge on just one side, and invited my son to add the googly eyes.
Make sure you don't get a bowl that is too big or they may lose interest. We completed the bowls in several stages, allowing each side to dry before rotating it and starting the next.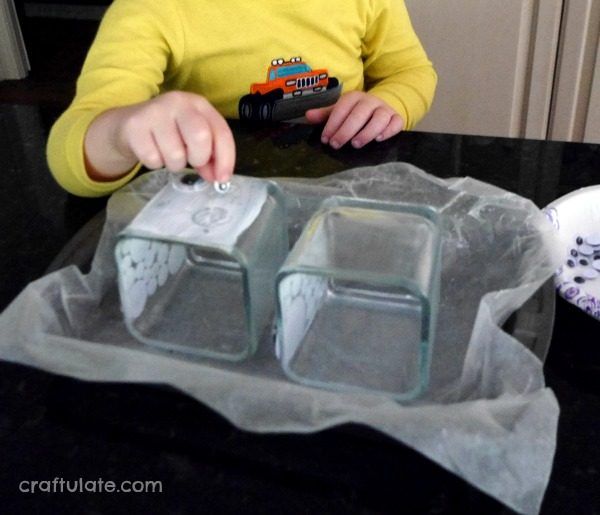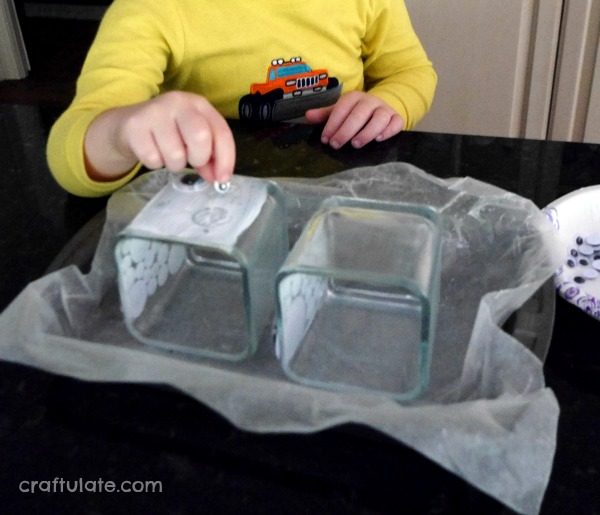 The finished bowls can be used for candy, or perhaps Halloween toys and trinkets!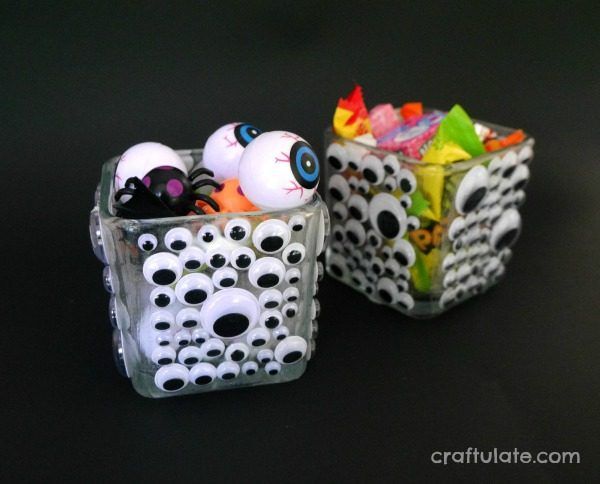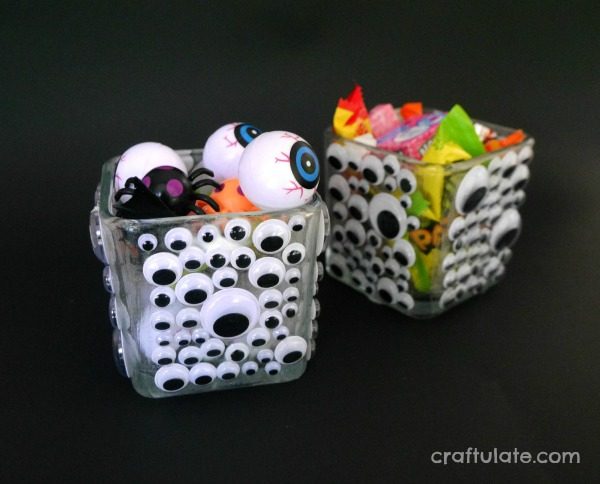 For best glowing effect, "charge up" the bowls with a blacklight, then switch the lights off for a stunning effect!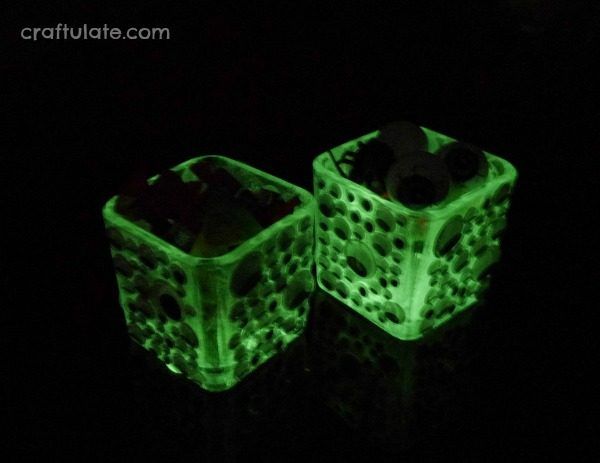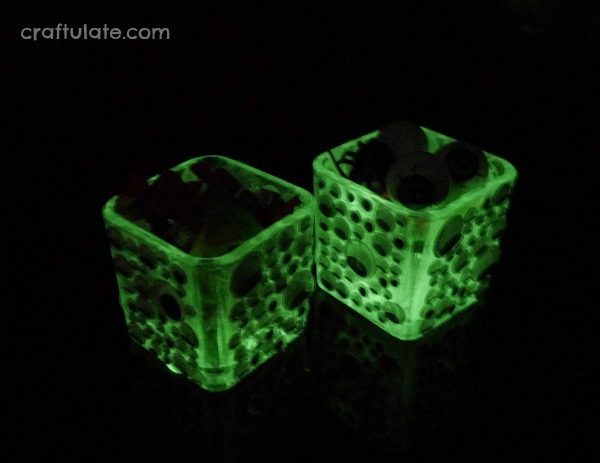 If you don't have a blacklight, leave the bowls out for several hours in bright light and then suddenly switch off the lights for the best glow.
[bctt tweet="Glow-in-the-Dark Googly Eye Bowls – a spooky Halloween craft for kids to make!" username="craftulate"]