This four seasons felt tree is a fun craft that demonstrates how a tree changes throughout the year.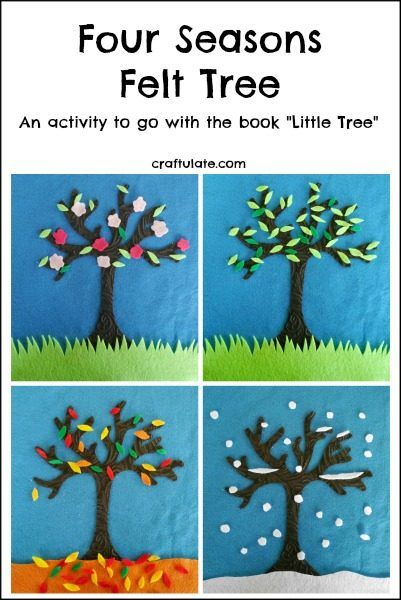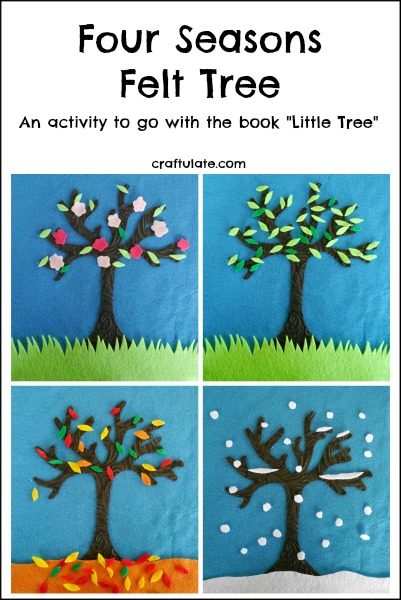 Disclosure: I was provided with this book from Penguin free of charge in exchange for my fair and honest review. Please see my disclosure policy. This post also contains affiliate links, which means that at no extra cost to you I can make a tiny bit of money to help support this blog. Thank you!
We are taking part in the 12 Days of Picture Books blog tour from Penguin Young Readers and today we're highlighting a gorgeous book called Little Tree, by Loren Long.


The book is about a little tree that refuses to drop its leaves in the fall, so he doesn't grow as much as the other trees. The author gets a real personality into the tree and it is a lovely book that follows the trees through the seasons. I wanted to make an activity for my son that demonstrated how a tree changes throughout the year, so I made this felt tree for him.
I used a felt board I had already (made for our Leaf Sorting activity last year) but recovered it in blue felt. A hot glue gun attached the new felt securely over the top of the old red felt.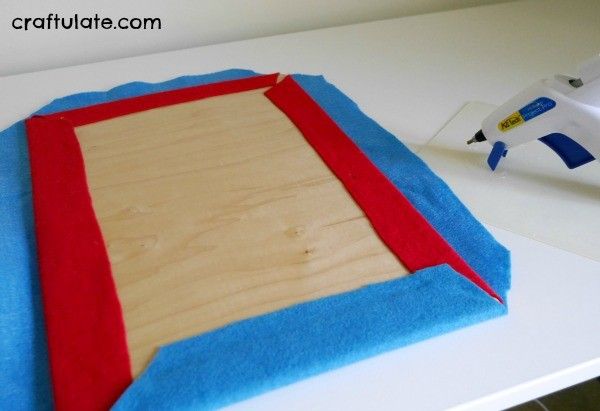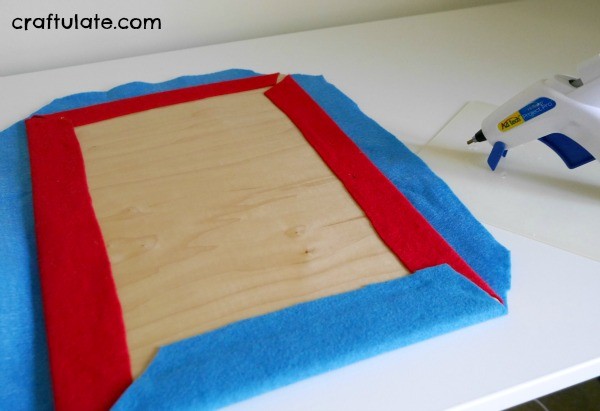 I found an image of a bare tree online and printed it onto white paper, then cut it out to form a silhouette. I used tape to adhere it to some embossed brown felt – find a full tutorial on cutting felt shapes HERE.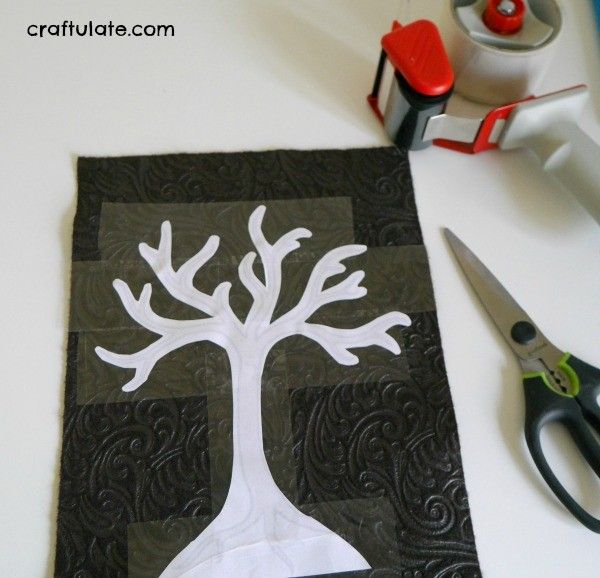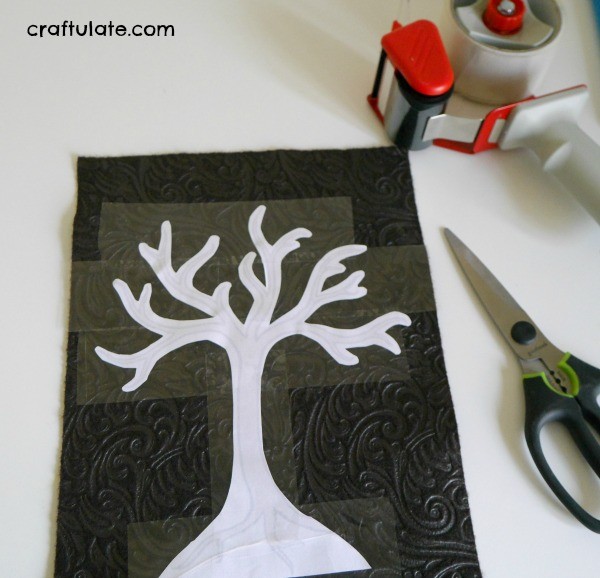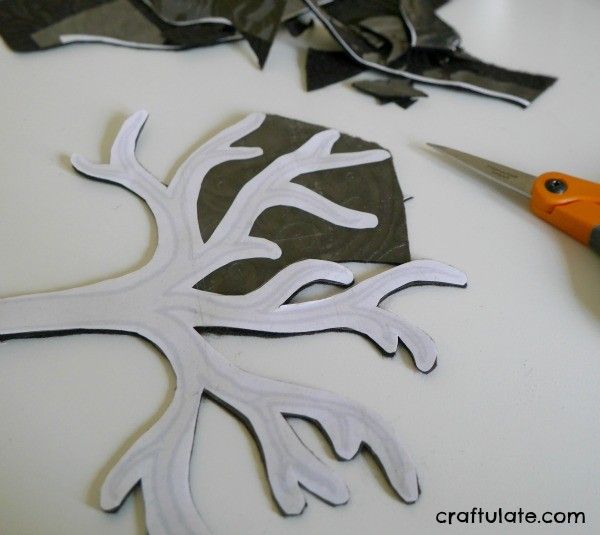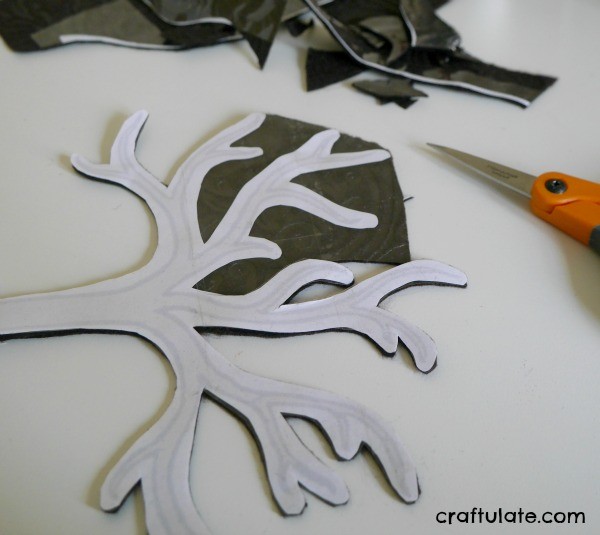 Then I glued it onto the blue background with hot glue. For the additional pieces, I cut out the following from colored felt:
Spring: A few green leaves and pink flowers, grass at the base.
Summer: More green leaves.
Fall: Red, orange and yellow leaves, orange base.
Winter: White snow, white base – the white felt was glittery so it looked lovely!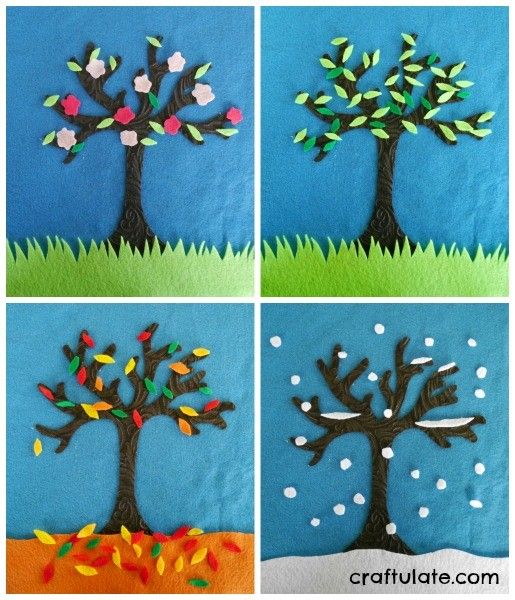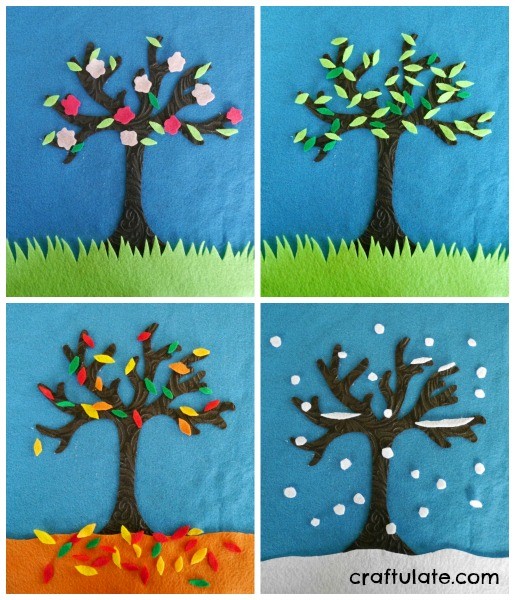 After reading the book together my son chose to get started on the winter scene. It was quite a fine motor workout to pick up and place all the little pieces! Then he moved onto the spring picture.
The next day he made the summer and fall pictures – although I sensed he was disappointed that he had to keep the grass for both spring and summer. Note to self… 🙂