This leaf sorting activity board uses real leaves! Sort by colour, shape, or size!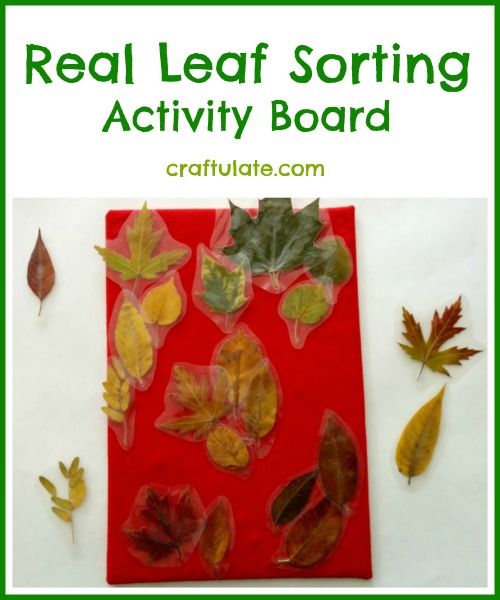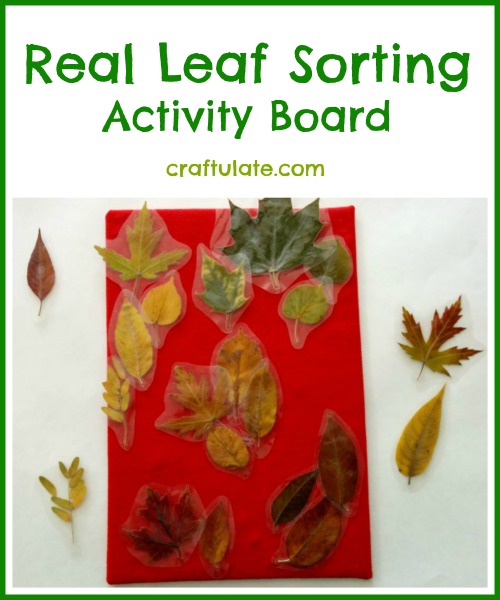 The following post contains affiliate links, which means that at no extra cost to you I can make a tiny bit of money to help support this blog. Thank you!
It's official. I am unable to go for a walk at this time of year without collecting handfuls of beautiful-colored leaves. Last year we attempted to make a Fall Leaf Wreath by preserving the leaves. Sadly they didn't make it to this year without going dry and crispy.
After reading Glittering Muffin's post Real Fall Leaf Magnets I was completely inspired by their GENIUS idea to run the leaves through a laminator! F and I went out that afternoon to collect a load. Oh, and the next day, too. Then I popped out into the front yard and collected a few more… Anyway, here's how I made our Real Leaf Sorting Activity Board
Real leaves
Scissors
Board
Felt
* Sticky Back (adhesive) Velcro is easiest to use. You'll need to fire up the hot glue gun if you don't have this kind.
Tips for collecting and preparing the leaves:
Soft and freshly-fallen leaves work best
Try to get a range of colours and shapes – we went to two different parks to collect ours
Remember to get some green and brown ones! While they might not seem as pretty as yellow, orange or red leaves, green and brown are essential to the season's colour palette!
Trim stalks before laminating
Laminate the leaves within a few hours of collecting or same day where possible
I placed 4-5 leaves in a clear laminating pouch and carefully fed it through my laminator. I *love* my laminator. I got it a year ago and it has so many uses!!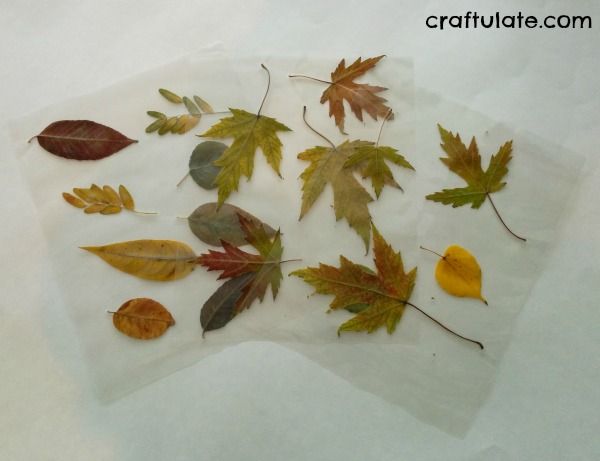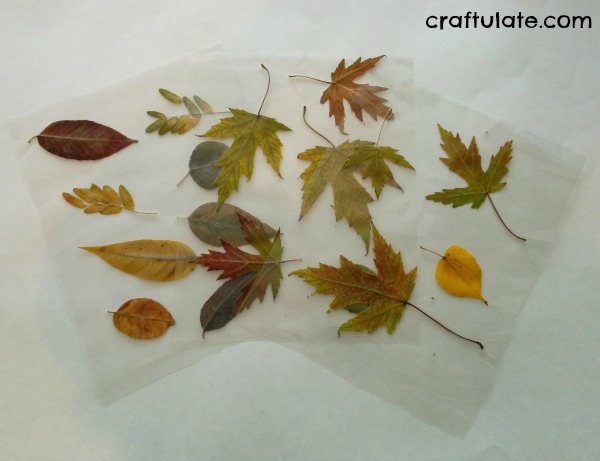 Then I cut around the leaves, making sure I didn't break the seal around the leaf edge. Woohooo! A collection of real fall leaves that will last FOREVER. Well actually I don't know about that, but a long time, anyway!
I removed the felt from the board I used for my Clothes Fastenings Board and re-covered it in new felt. I used a hot glue gun to seal the edges of the felt to the underside of the board. I would have preferred a white background but didn't have enough white felt. My options were black, blue or red so went with red!
Then I gathered my collection of Velcro. I had a mix of adhesive Sticky Back Velcro and plain Velcro tape. Only the hard hook side is needed so unfortunately it means that quite a bit of the soft side is wasted unless I can think of something else to do with it. The leaves are very light so only tiny bits are needed – I cut the squares up into four and only cut small bits of tape. The tape I attached to the back of the leaves with my trusty hot glue gun.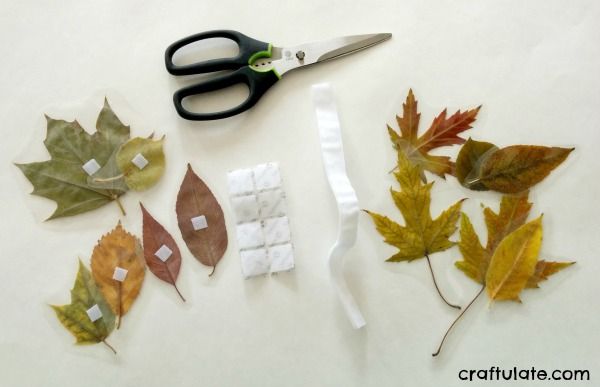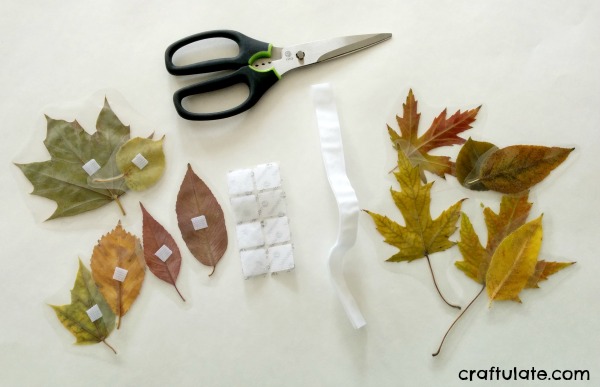 Then we were ready to play! Here are some ideas of ways to sort the leaves:
Sorting by shape can be as complicated as you want to make it. It can be as simple as "round or pointed ends", or print out a leaf identification chart and match them up. Tree varieties aren't really my forte but this activity did make me work out which leaves we had collected: most were maple, elm or birch.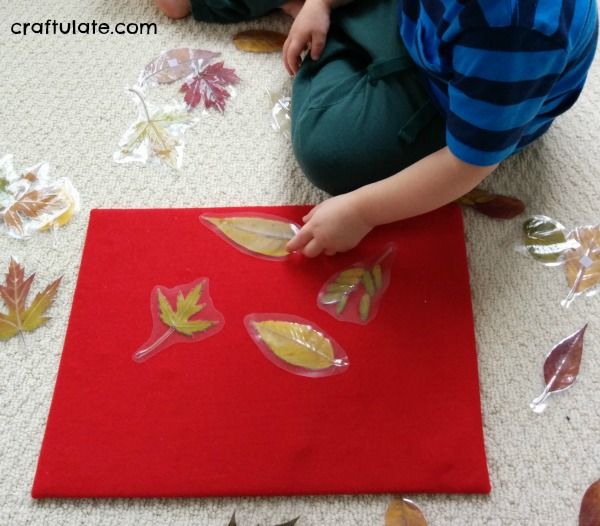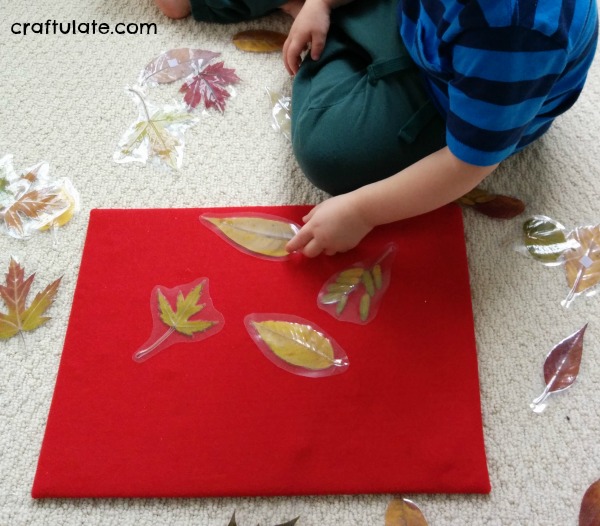 Alternatively, you could just put ALL the leaves onto the board (if they'll fit) and use it as a seasonal house decoration!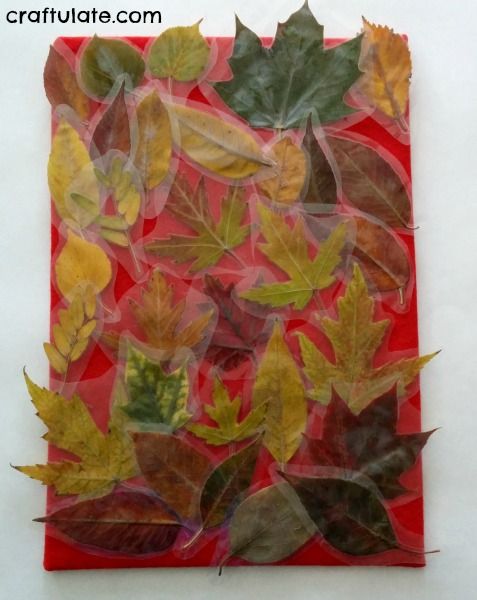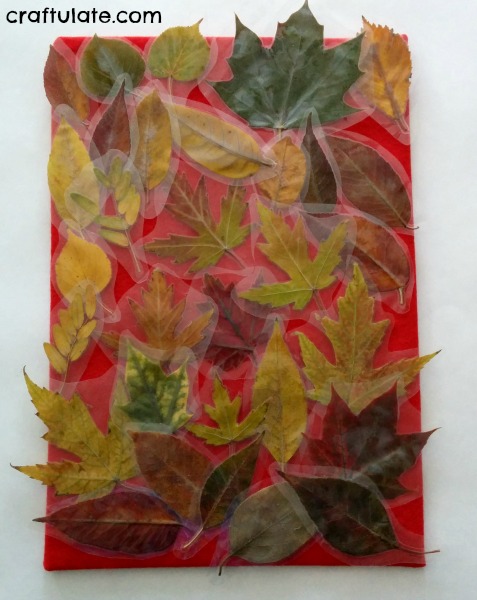 [bctt tweet="Real Leaf Sorting Activity Board for toddlers and preschoolers" username="craftulate"]