This adorable footprint penguin is a fun winter craft!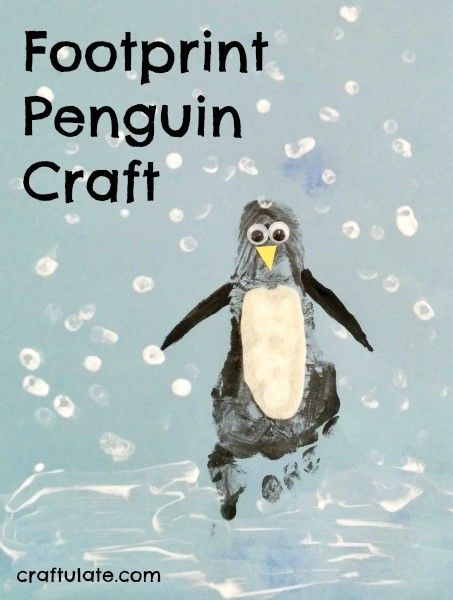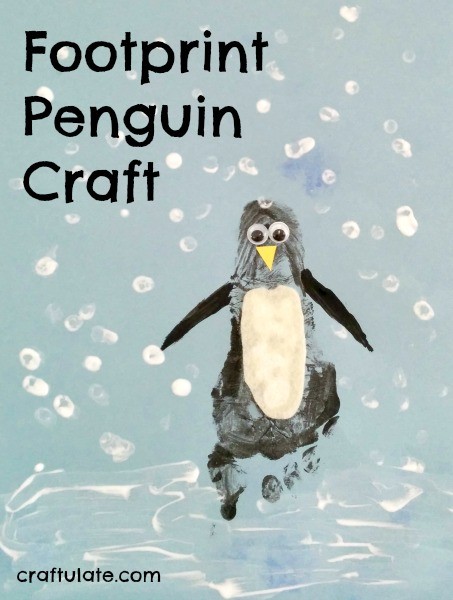 My son had an "arctic animal" theme at school recently, so we made this footprint penguin for him to take in to the sharing day.
Here's a top tip before we start – you'll need your child in a reasonably good mood for the footprint part of this. I often do this when my son is eating a snack because it means he is sat at the table, I have easy access to his foot and he has a tasty distraction! Get these items ready in advance:
Working quickly, cover your child's foot in black paint. If they squirm it could be because they find the sensation of the brush ticklish! And yes, he is just patiently holding his foot up so that I can take a photo! 🙂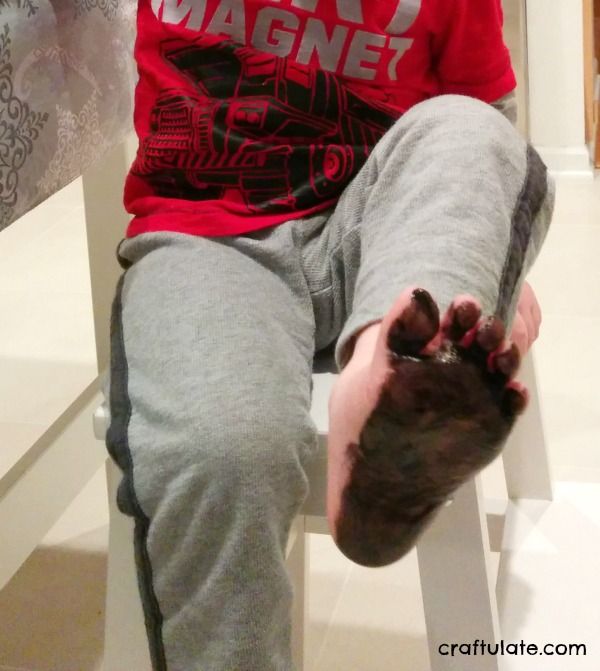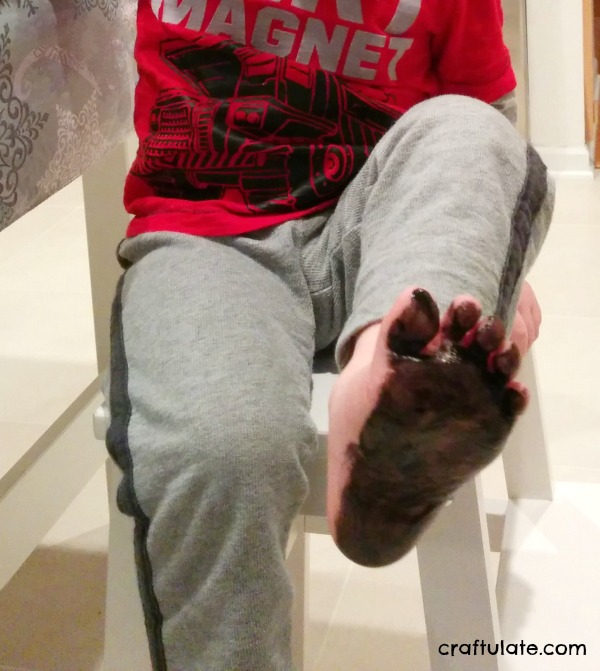 Press the painted foot firmly onto the card or paper, put the card aside and quickly clean up the painted foot before it wanders off!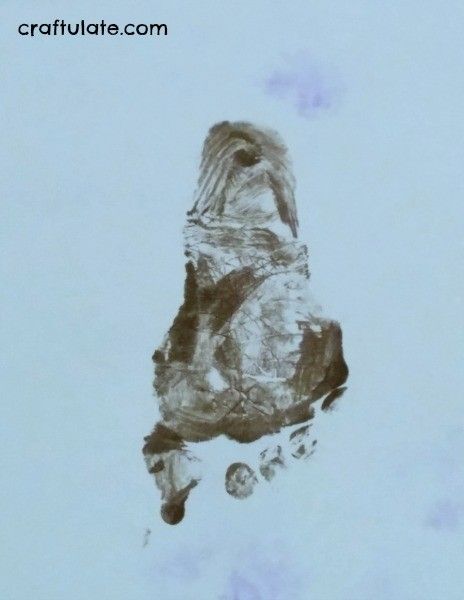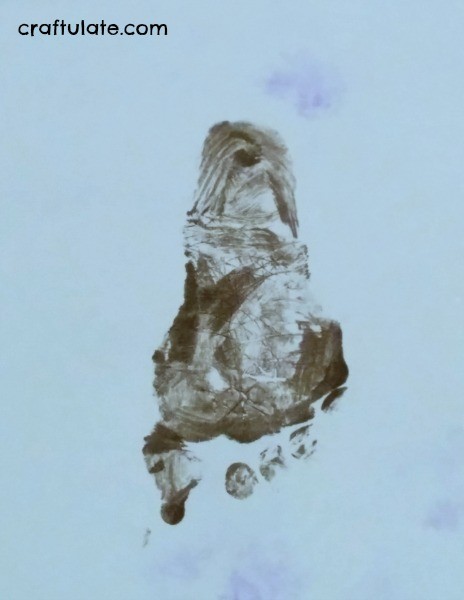 Before you put away all the paint, add on some wings.  After the paint is dry I used the following to add details:
Googly eyes (of course)
Small triangle of yellow card for the beak
White felt for the body
After I had glued it all on it looks so cute!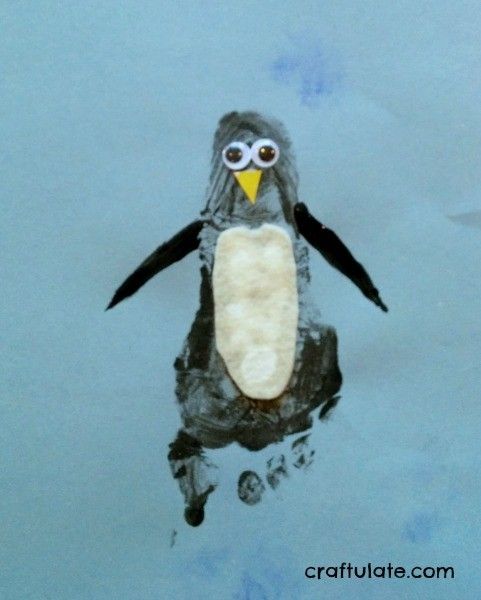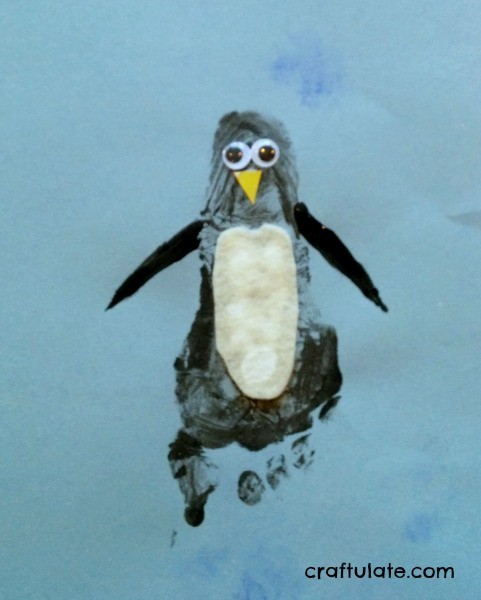 Then F added some snow by dipping a Q-Tip (cotton bud) into a little pot of white paint.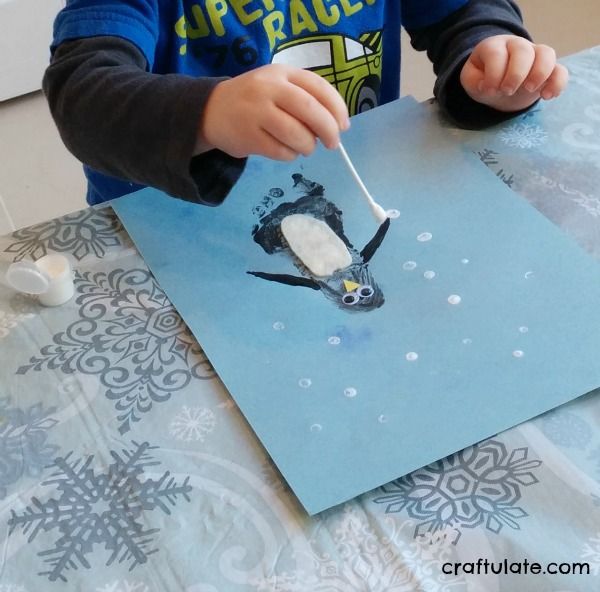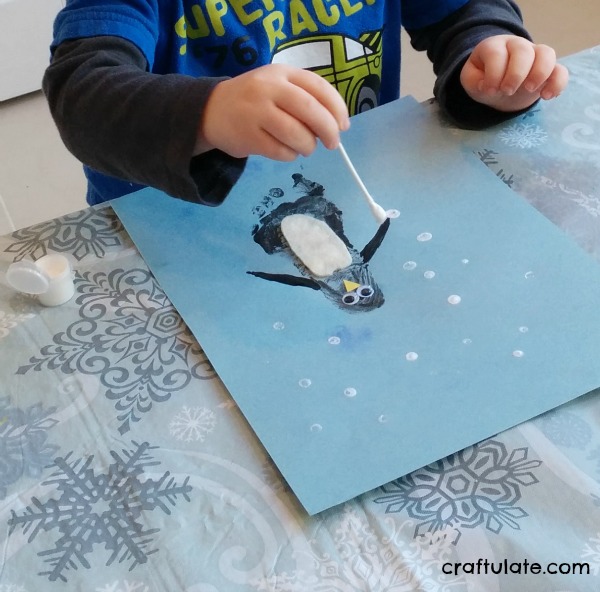 [bctt tweet="Super cute  #footprint #penguin craft to make with the kids!"]