Kids will love making this easy dragonfly craft – they are so pretty!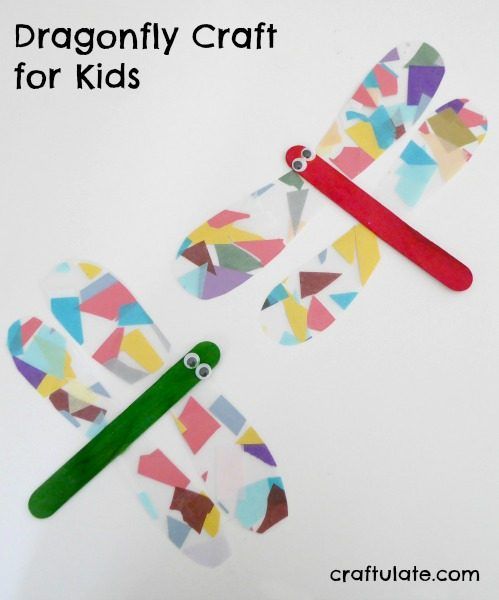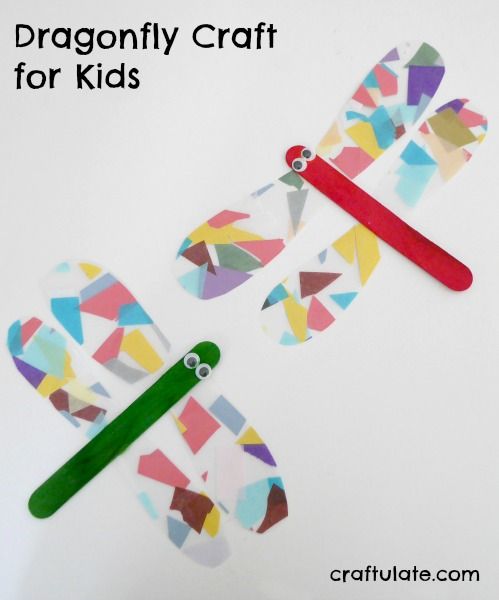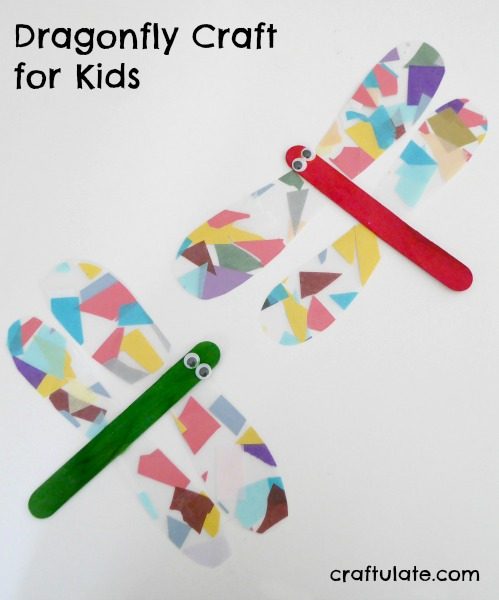 The following post contains affiliate links, which means that at no extra cost to you I can make a tiny bit of money to help support this blog. Thank you!
We've been watching all kinds of dragonflies this summer, like this Ruby Meadowhawk.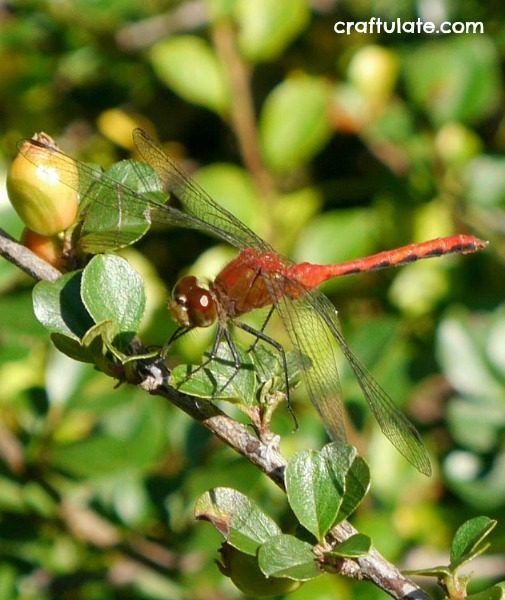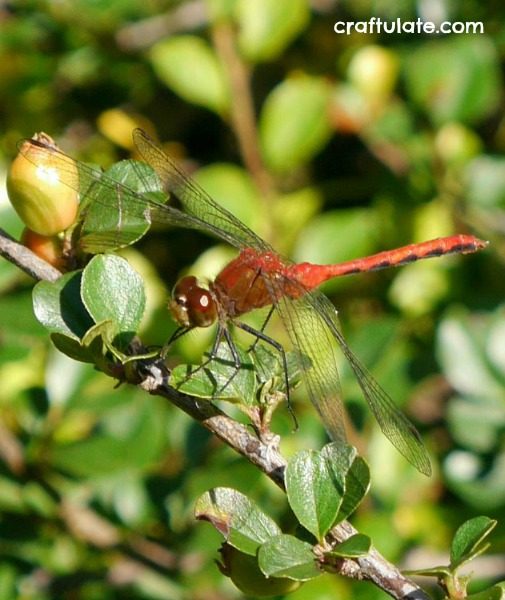 We decided to make a dragonfly craft in their honor! We used:
Tape
Small pieces of tissue paper and construction paper
Googly eyes
White glue
Ask your child to glue two googly eyes to the end of a craft stick and set it aside.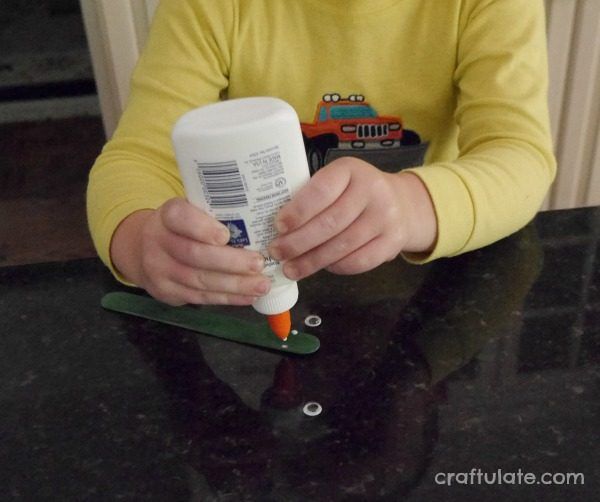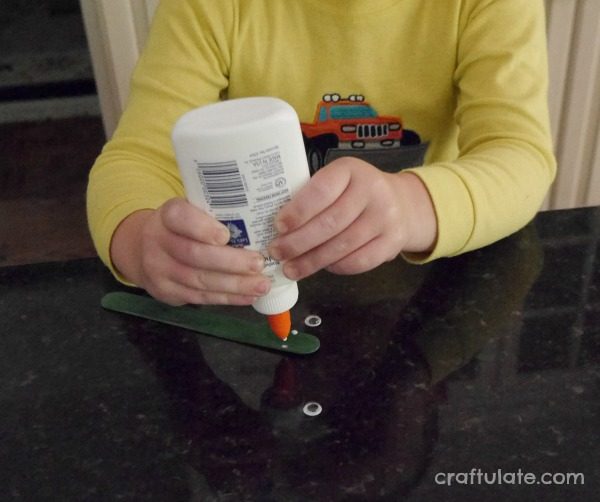 Cut out two pieces of contact paper that are the same size. Peel the backing off one piece, and tape it to the table, sticky side up. Invite your child to fill the sticky paper with the scraps.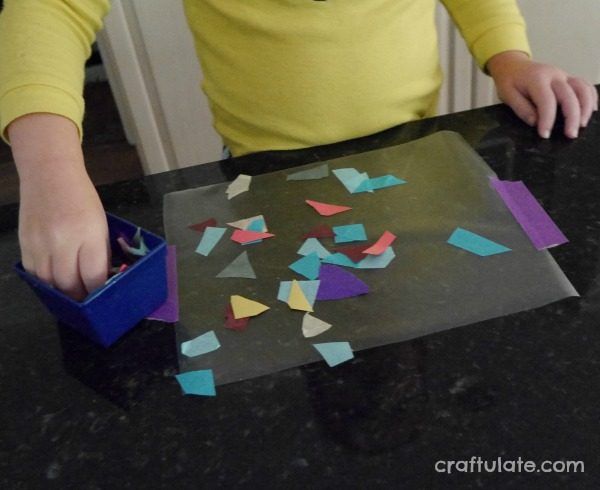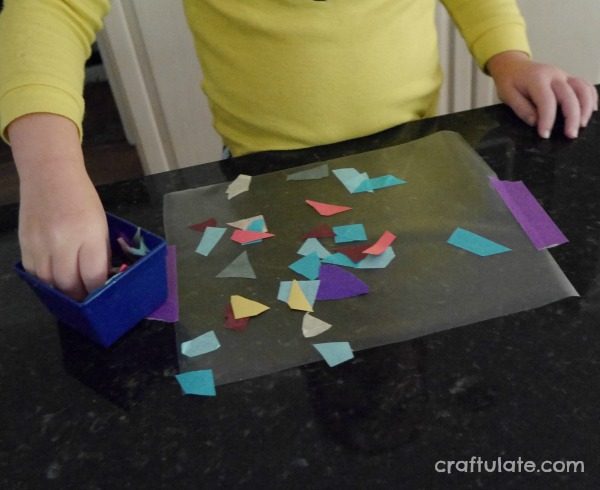 We did this simple collage technique a lot when my son was a young toddler! When the collage is finished, remove the backing from the second piece of contact paper, and place it over the top, sticky sides together. This will keep all the scrap paper in place, without needing glue!
Cut out wing shapes for the dragonflies from the contact paper. Depending on their age the child might like to cut out the wings.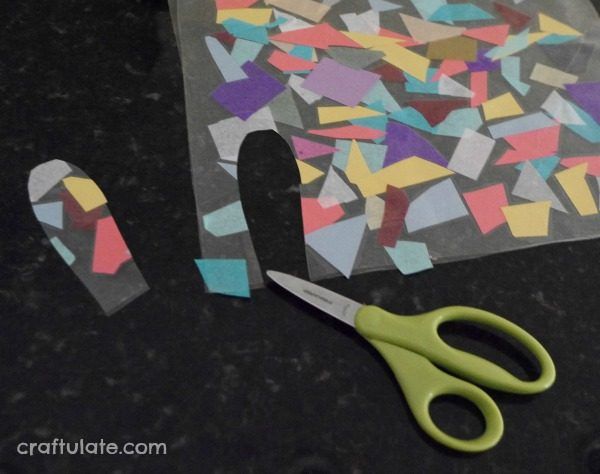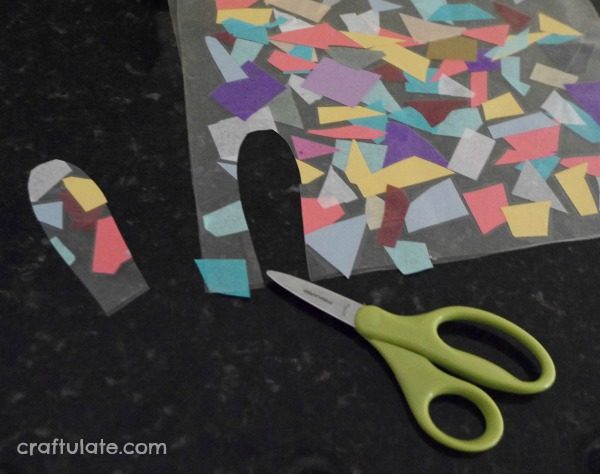 Flip the craft stick over and glue the wings to the back.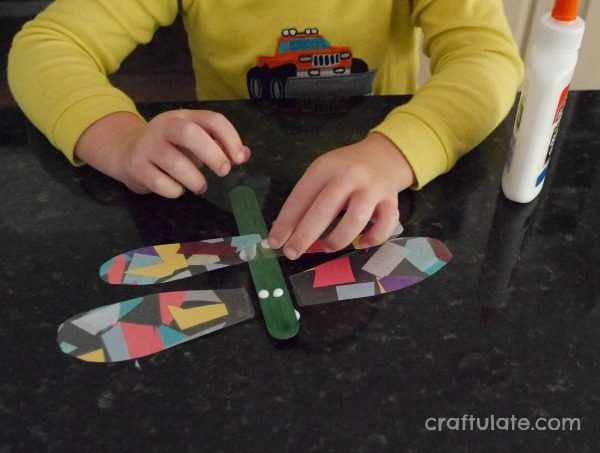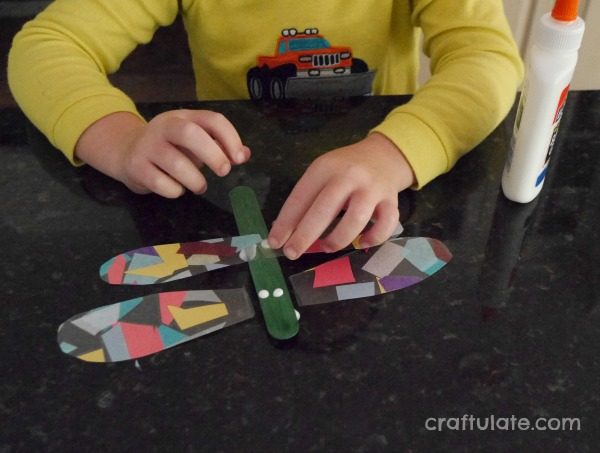 Let the glue dry and enjoy the pretty dragonflies!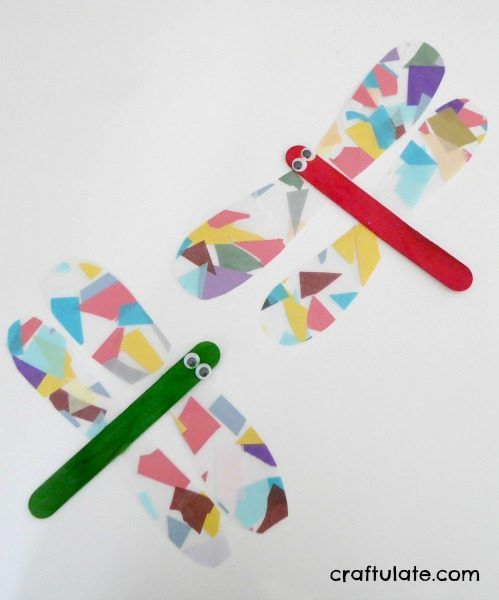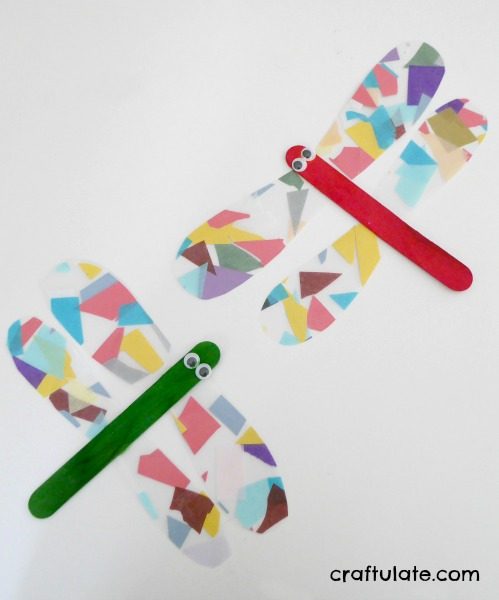 [bctt tweet="Dragonfly Craft for Kids #kidscrafts #craftsforkids #dragonfly" username="craftulate"]