This DIY party hat is an easy craft for kids. Make sure you get the free template!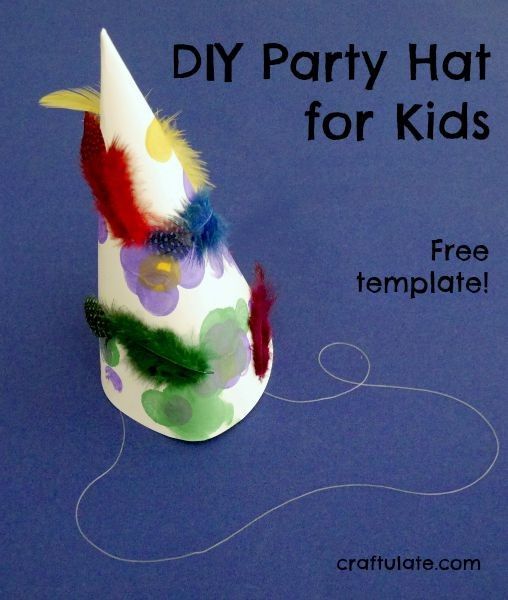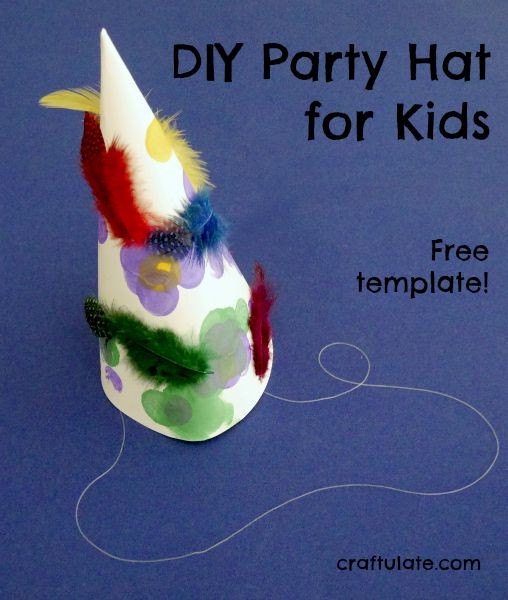 The following post contains affiliate links, which means that at no extra cost to you I can make a tiny bit of money to help support this blog. Thank you!
For my husband's birthday last month, my son decided we needed to have party hats. So I quickly made a simple template for him to decorate.
To make these cute hats, you'll need:
Hat template – available from the Craftulate
White cardstock
Dot markers, stamps, paint, pens, stickers or anything else to decorate your hat!
Scissors
Tape and glue
Elastic thread – I used this clear white version which is intended for making jewelry!
Print the hat template onto white cardstock. Then it is time to get decorating!  Note: It is easier to paint or draw on the hat when it is flat, but stickers and anything that is glued on are easier to attach when the hat is constructed.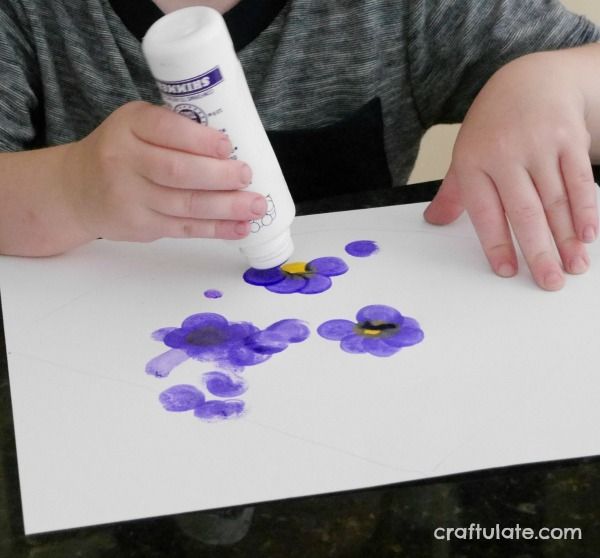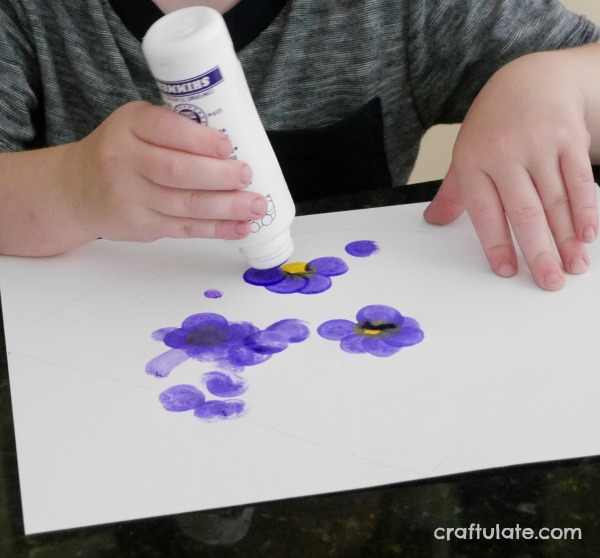 Cut out the hat and curl it round to form a cone. Glue and/or tape the tab in place. These are the three hats that F made for us!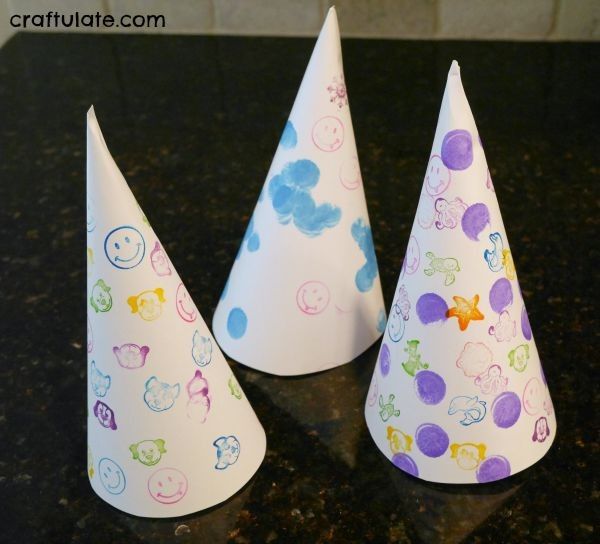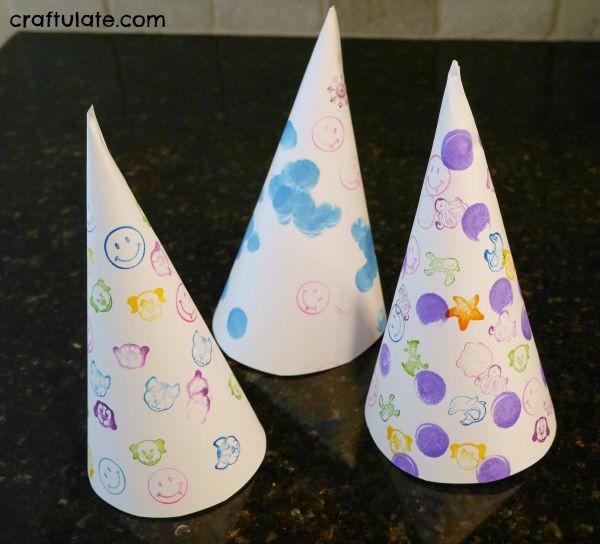 Then tape the elastic to opposite sides of the hat on the underside.
A few weeks later we went to a party at a neighbor's house, and F insisted we make a hat for her too – but he decided her hat needed feathers. Luckily she loved it!!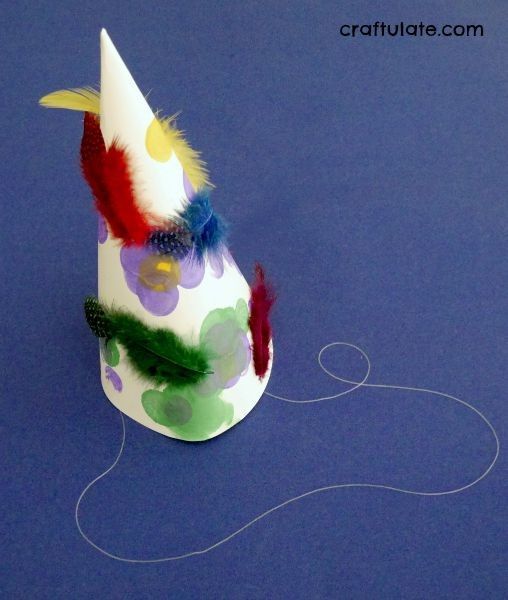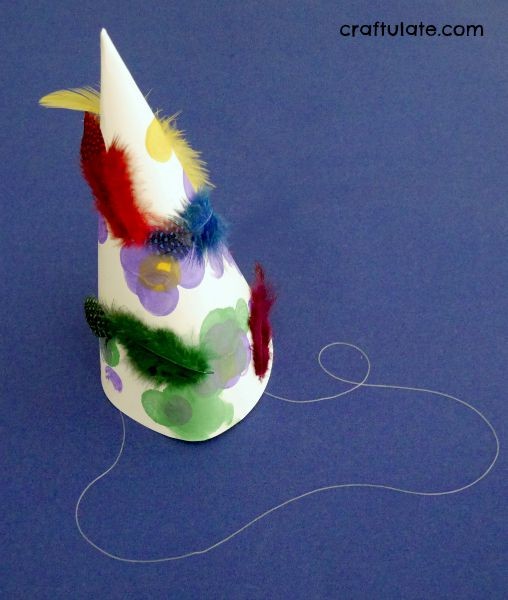 This would be a great activity for everyone to make at a kid's party. Remember to get your template from the Craftulate. How would your kids decorate their hats?