This DIY money box is a perfect craft for young kids to make and then store their precious coins!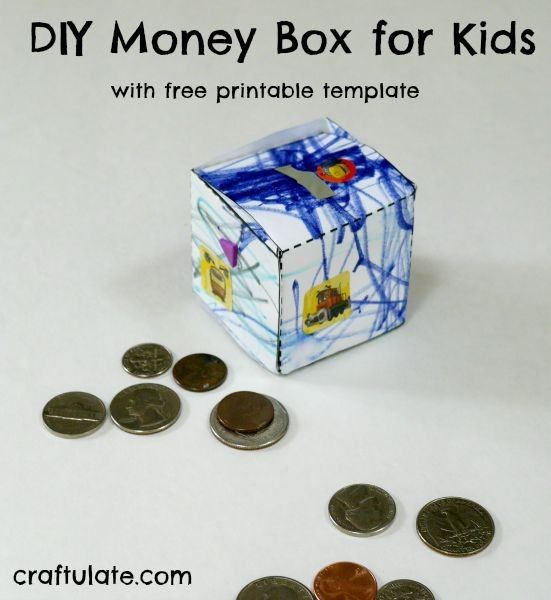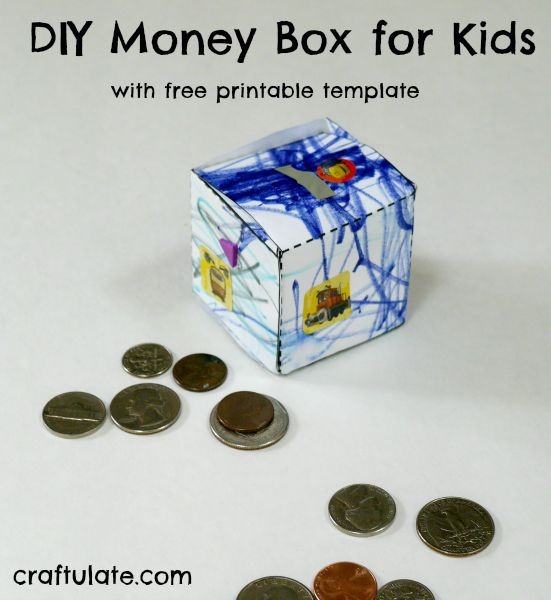 The following post contains affiliate links, which means that at no extra cost to you I can make a tiny bit of money to help support this blog. Thank you!
My son has been asking recently about money. Usually in conjunction with him asking me to buy him a toy. So I've been explaining about doing jobs for people, and then they pay you. "And then you buy toys?" F asks. So then I had to explain about first buying food and heating and fuel for the car and a million other things. But I did explain that while he was still a child, he didn't have to pay for those things, he could spend his money on toys. "Where's my money?" he asked. Well, you can see how this went on. But it culminated in him "earning" 10 cents for helping me with a job. Minimum wage doesn't apply yet, right?
The problem was he had nowhere to keep his money, so I designed a simple money box for him to decorate.
To make this money box you'll need:
Free template (get it from the Craftulate)
White card
Pens, crayons, pencils
Stickers
Glitter pens and anything else you want to use to decorate it!
Scissors
Glue
I took extra templates with me when we visited a friend's house, and they all wanted to make a money box too. The eldest decided to color each side in a different rainbow color, and her siblings did the same! F decided on more of a scribble design. We cut out the templates, then got folding and gluing. Note – the money slot needs to be cut out by an adult.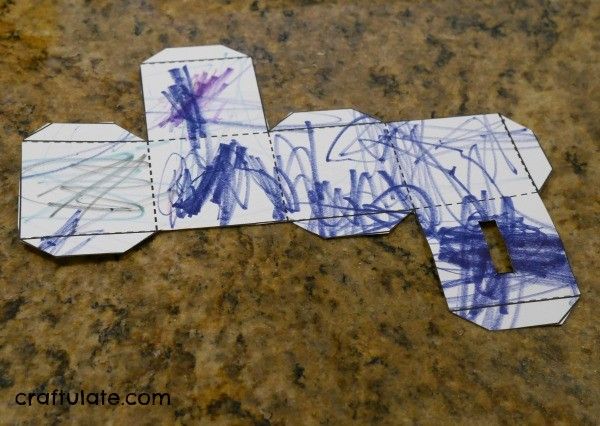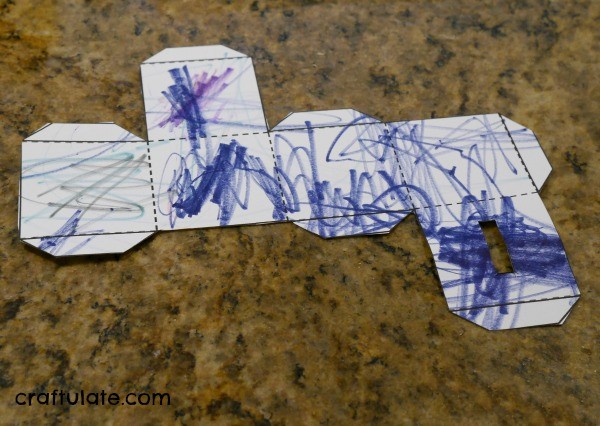 The easiest way is to glue the end tab first, so the box is open at both ends.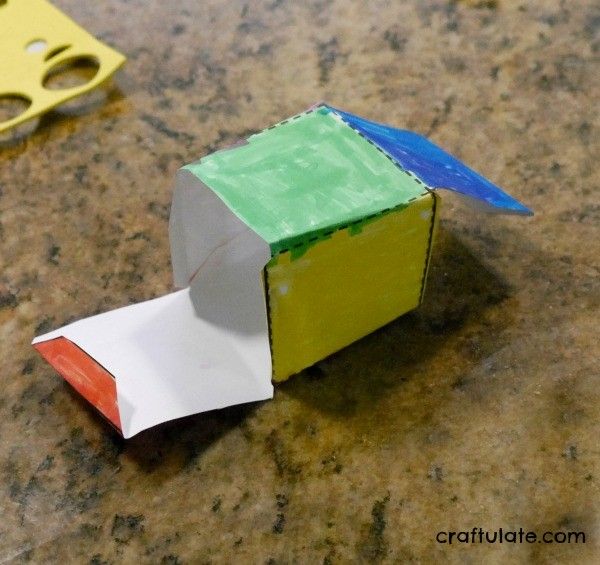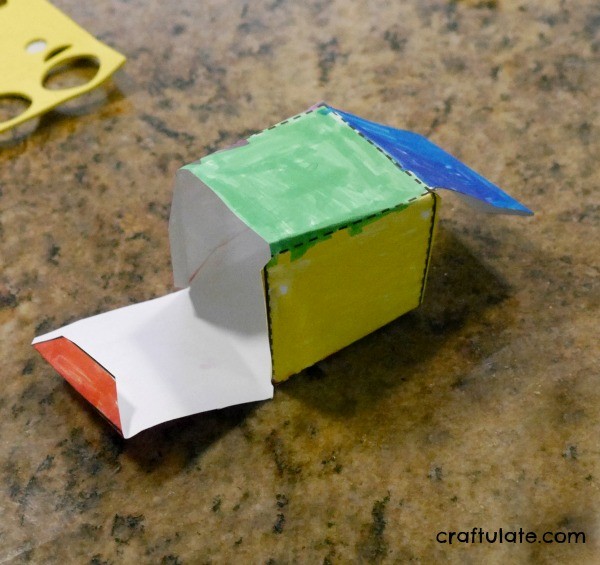 Then glue the base tabs in place. At this point you'll have to decide whether you're going to glue the lid shut or not! The girls thought this was a disastrous plan as they'd never get their money back, so we opted for using a little bit of double sided tape to keep them closed.
Once the boxes were made, the girls added glitter glue and adhesive flower jewels, both sent to me from our friends at craftprojectideas.com. Meanwhile, the boys opted for Chuggington and Thomas & Friends stickers!
These are the finished designs!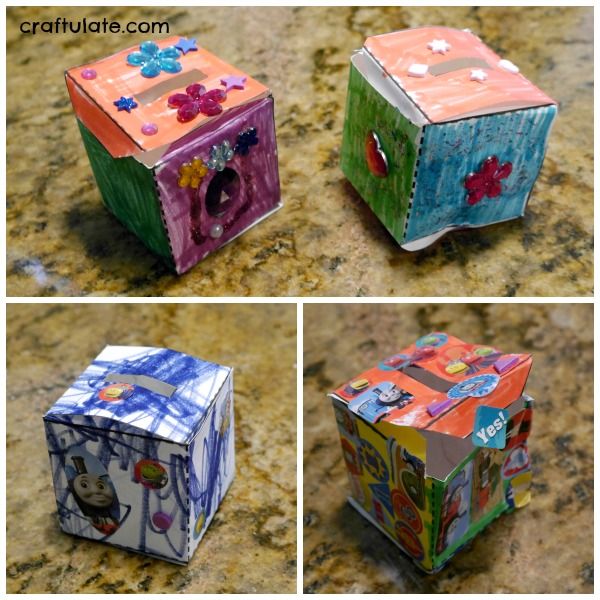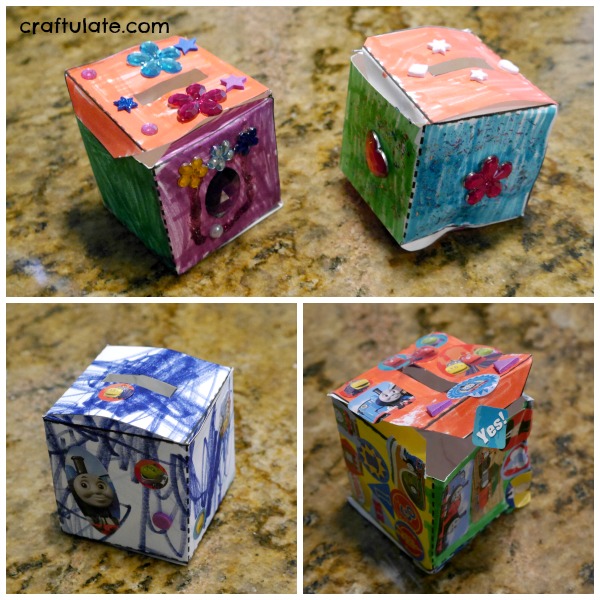 Don't forget to get your free template so that your kids can make their own!