This week we are taking part in Play, Craft and Learn with Dinosaurs – a five day series covering many different aspects of discovering dinosaurs. Today's theme is gross motor skills, so here is our dinosaur obstacle course!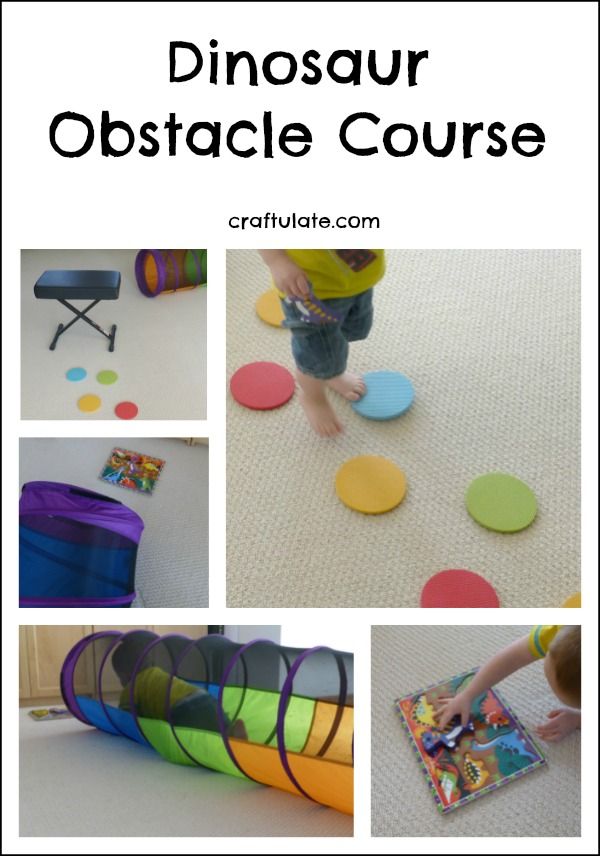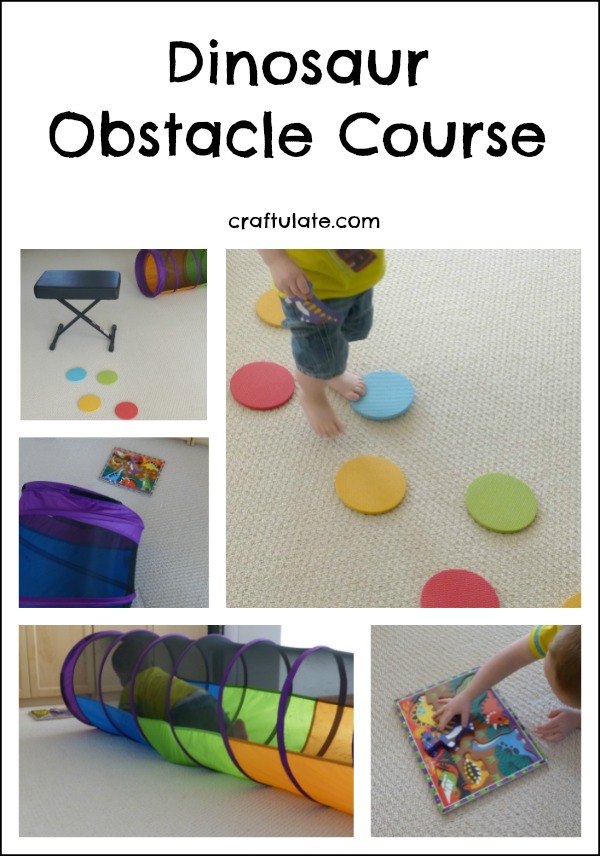 The following post contains affiliate links, which means that at no extra cost to you I can make a tiny bit of money to help support this blog. Thank you!
Here on Craftulate we haven't actually done a whole load of planned gross motor skills activities, so this was actually our FIRST obstacle course. Here's the track layout:
Collect a dinosaur puzzle piece
Cross the bean bag
Step on the circular foam mats, don't touch the carpet
Cross over the stool
Crawl through the play tunnel
Place the puzzle piece in the puzzle base
Roar like a dinosaur



Then repeat until the puzzle is complete! I demonstrated the route to him and he seemed to be keen to try, so he got his first puzzle piece and completed the course. He didn't give much of a roar as he was too excited about finding his next piece!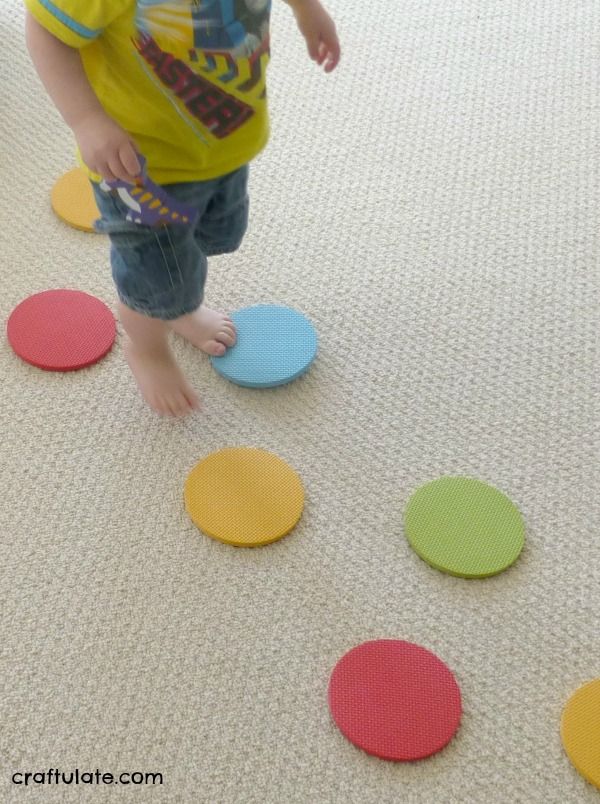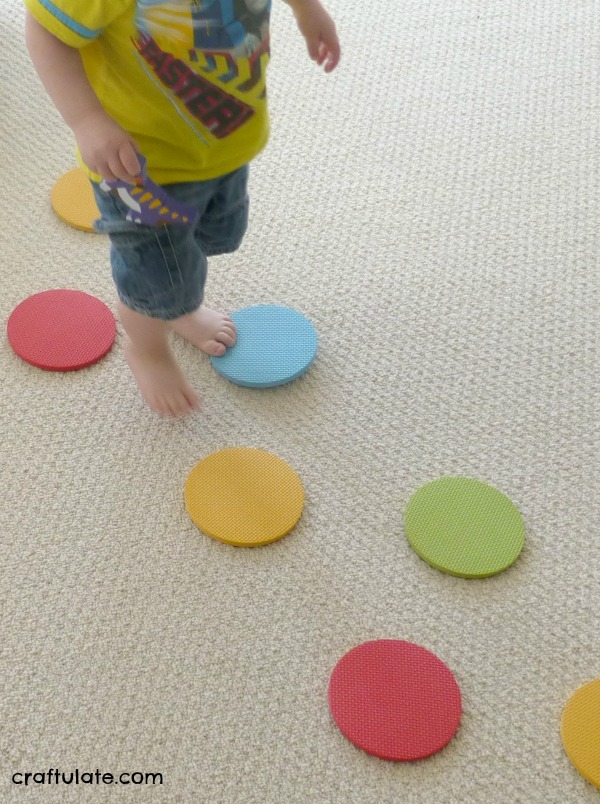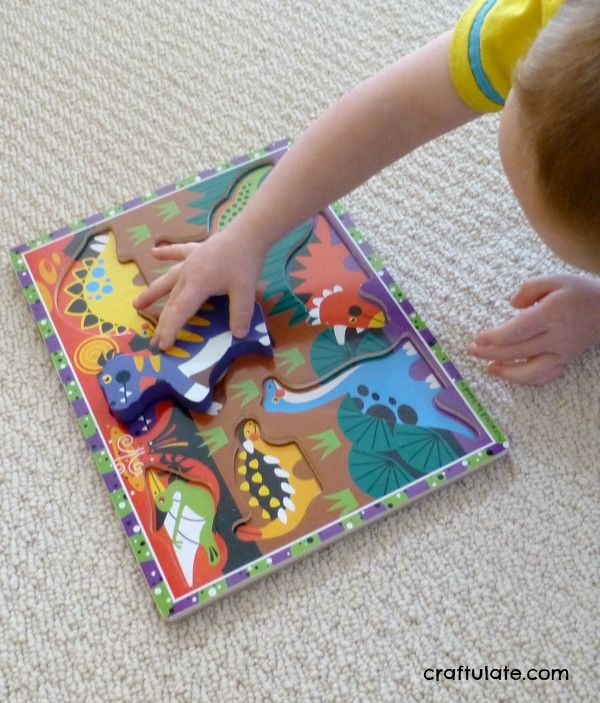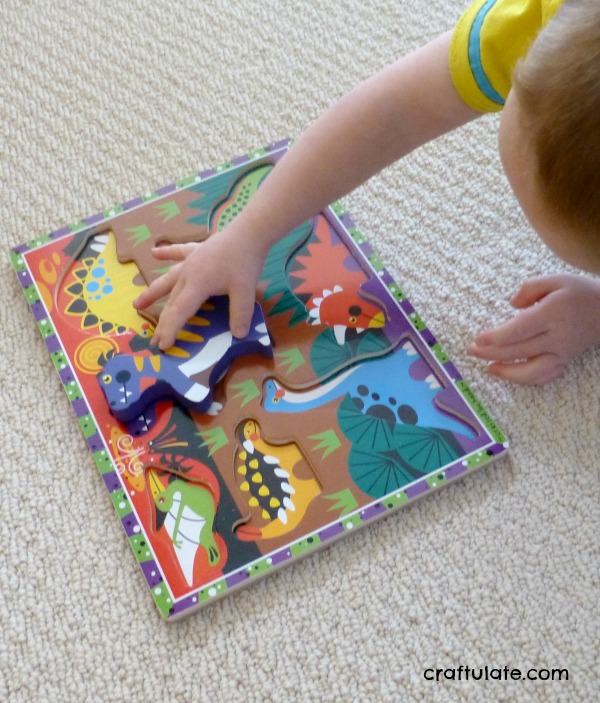 For some reason he didn't have any interest in climbing over the bean bag and always missed that out, but he did everything else!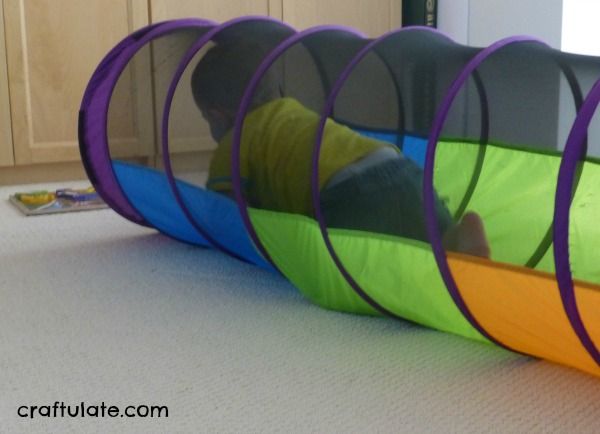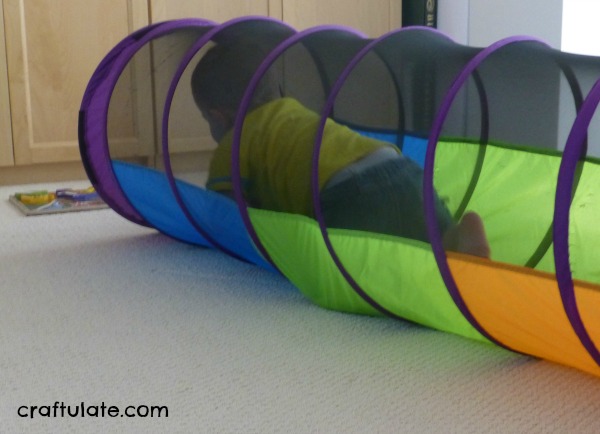 When all seven puzzle pieces were in the correct place he was very pleased with himself! For our first obstacle course this was a complete success!
This post is part of the Play, Craft and Learn with Dinosaurs series. Please check out the gross motor activities from the rest of the team!
Dinosaur Scavenger Hunt from Frogs and Snails and Puppy Dog Tails
DIY Dinosaur Feet Stilts from Lalymom
Dinosaur Toss from Mess for Less