This leaf collage art uses dry dead leaves that have been crushed up!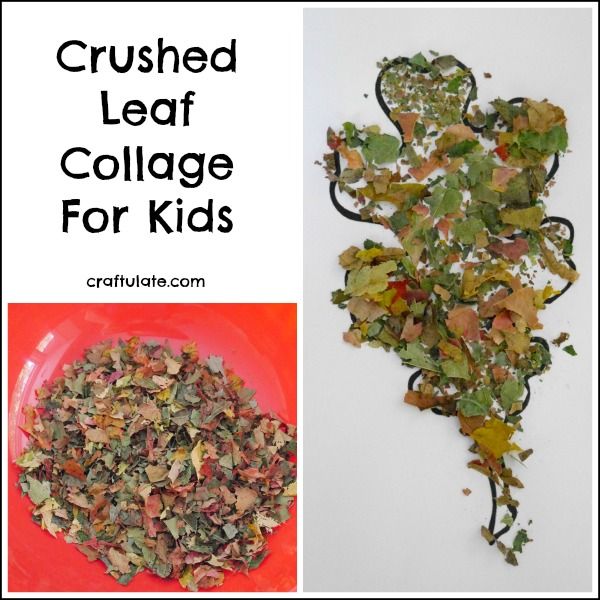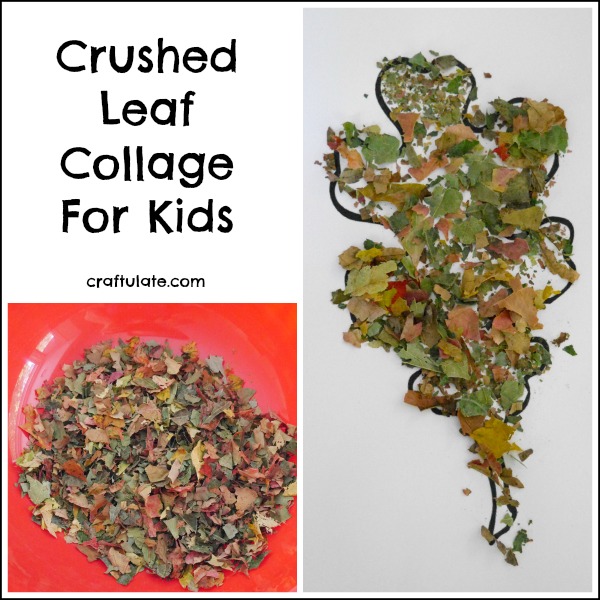 The following post contains affiliate links, which means that at no extra cost to you I can make a tiny bit of money to help support this blog. Thank you!
I made some basic leaf outlines based on images from clker then printed them onto white card. I have added the outlines to my Craftulate if you would like to download them!
With that basic preparation complete, it was time to collect some leaves! We used some of the fresh ones to make some fun leaf art, and left the others to dry out for a day or two.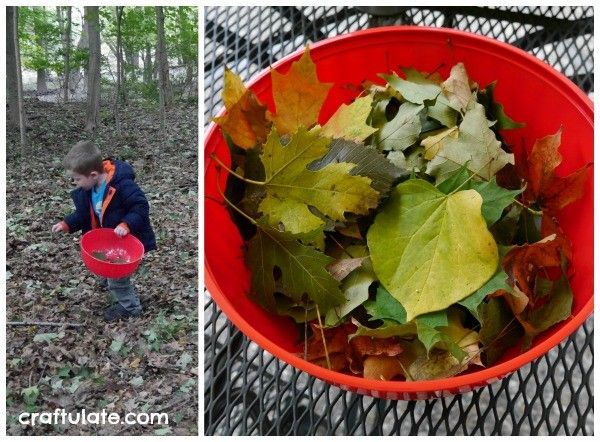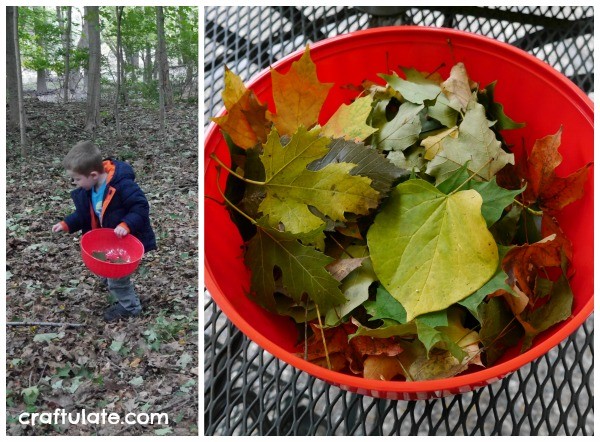 We crushed up the leaves until they look like confetti!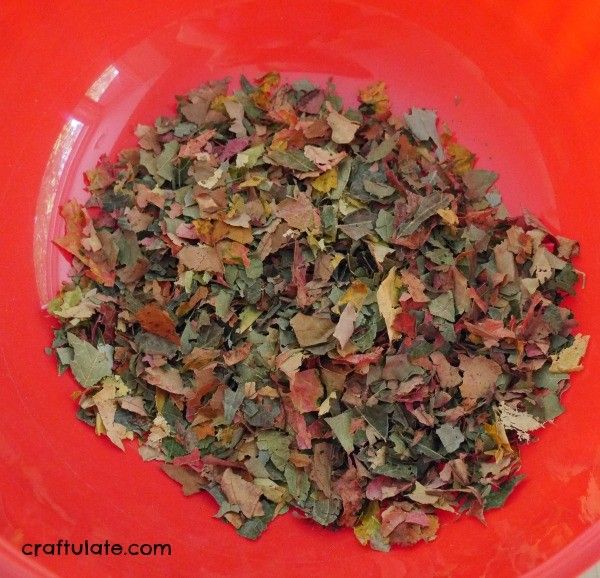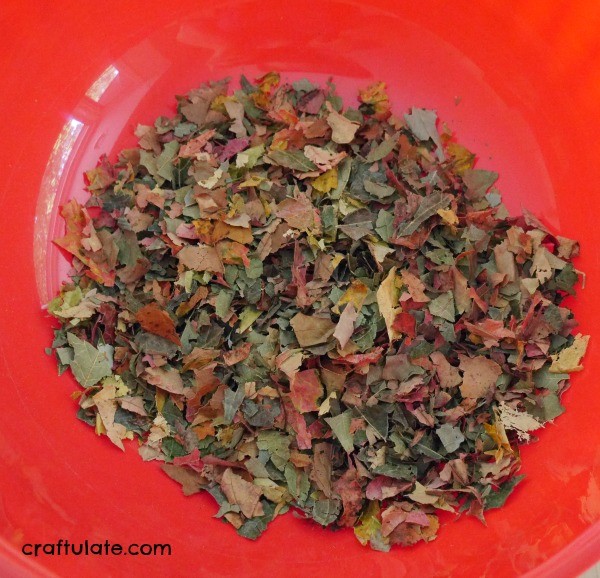 We spread glue onto the leaf outlines (spread it around with a paintbrush for even coverage if necessary).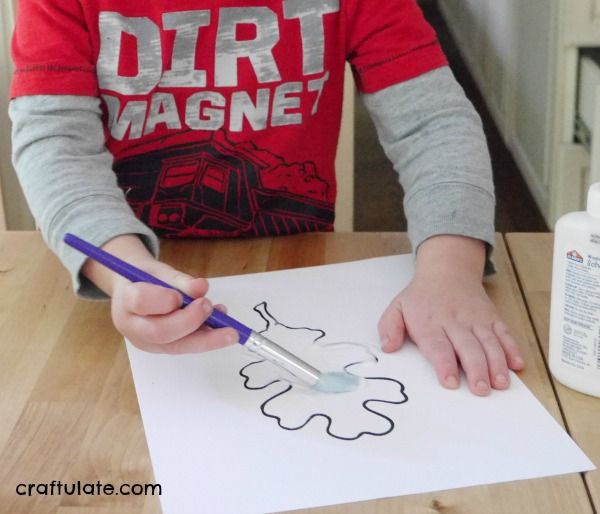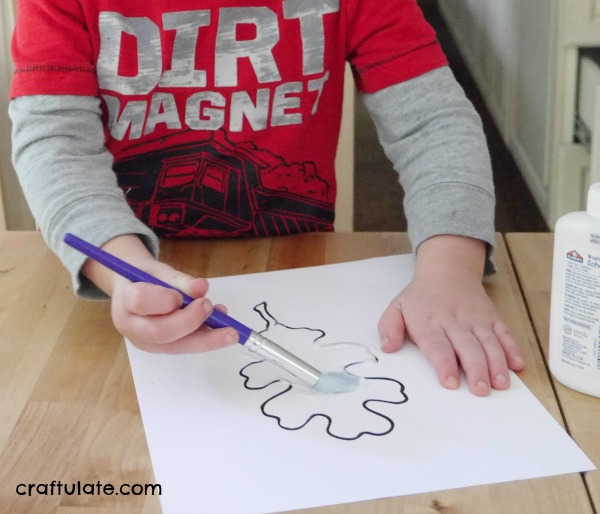 Then we sprinkled on the crumbled leaves!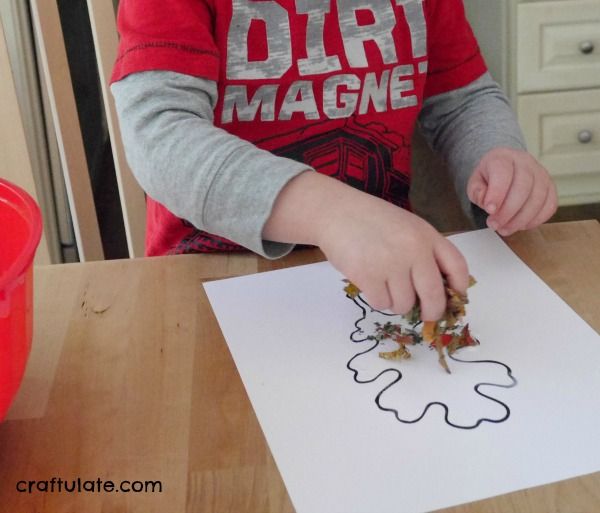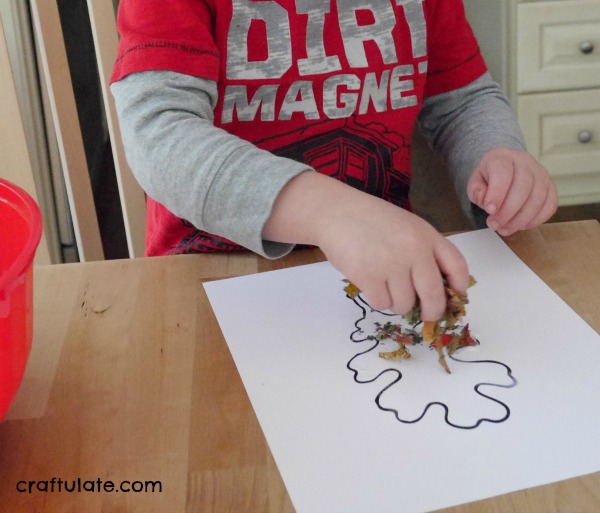 We left them to dry and shook off the excess. So pretty!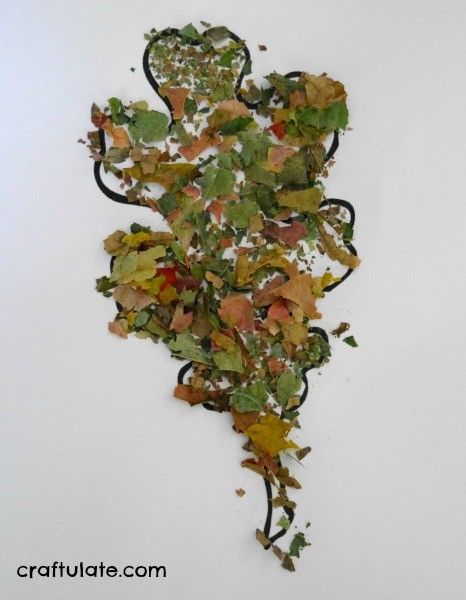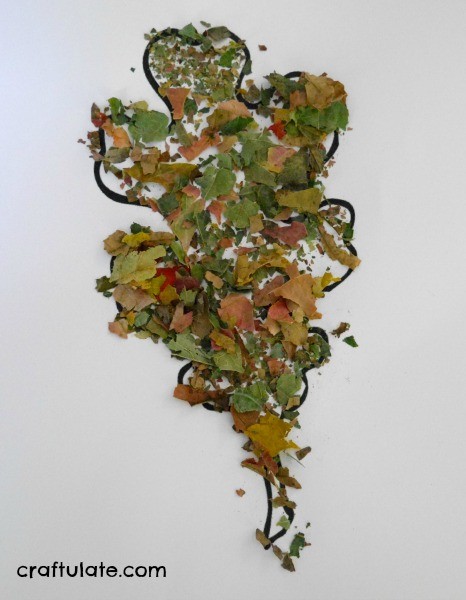 [bctt tweet="This leaf collage #art is made from crushed #fall leaves! Kids will love this activity!"]
Here are the others we made – a generic leaf shape and a maple leaf (the latter was less successful, but it was still fun to create!)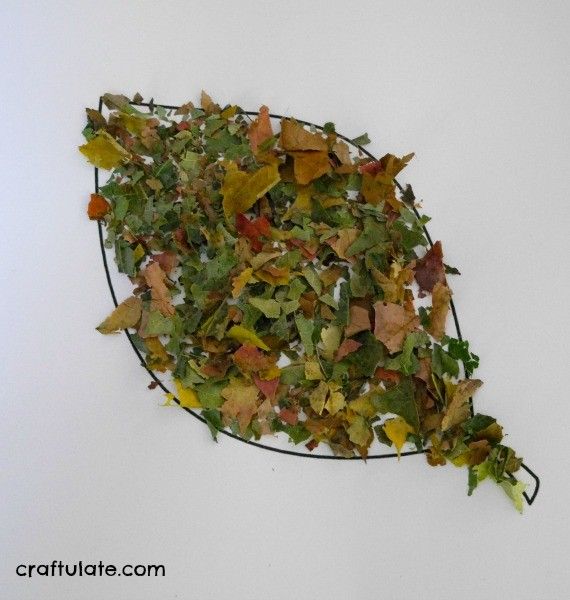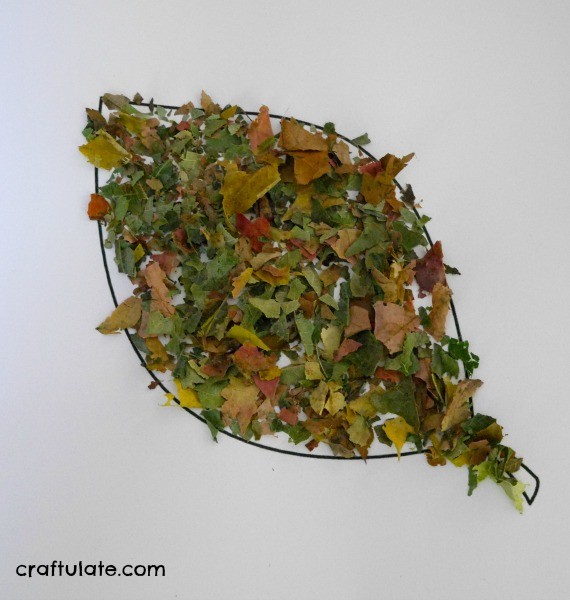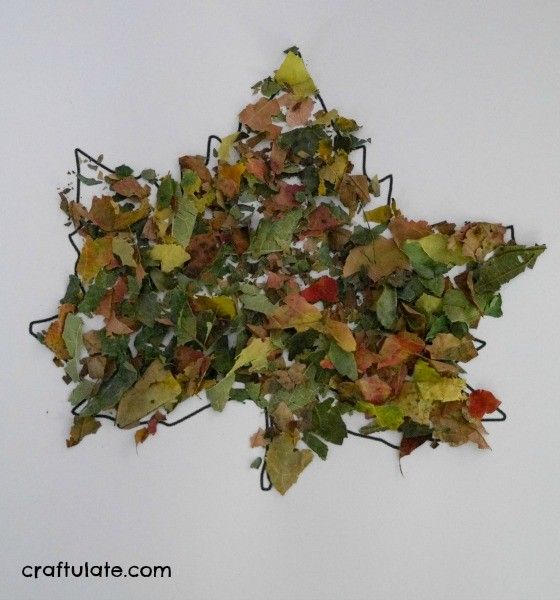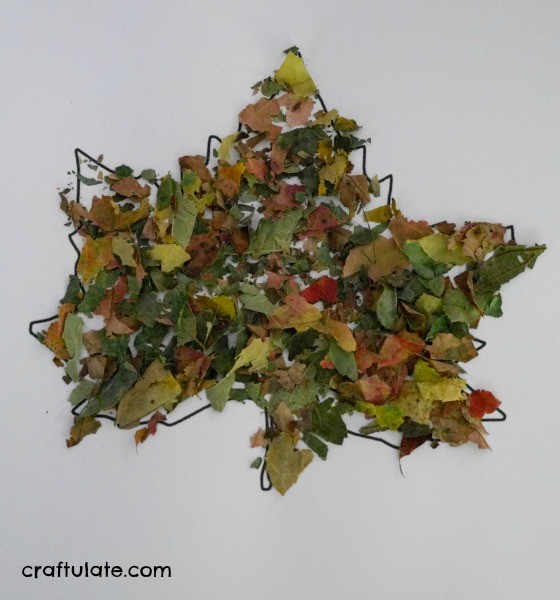 Note: If you are having issues with the leaf confetti falling off the card, try spraying it with some clear sealer.