Have your kids played with water beads? They are such fun and great for sensory play! We used them for a fine motor activity this week.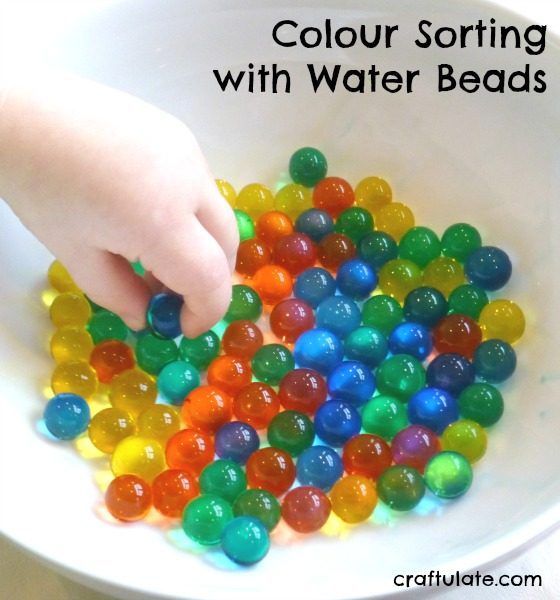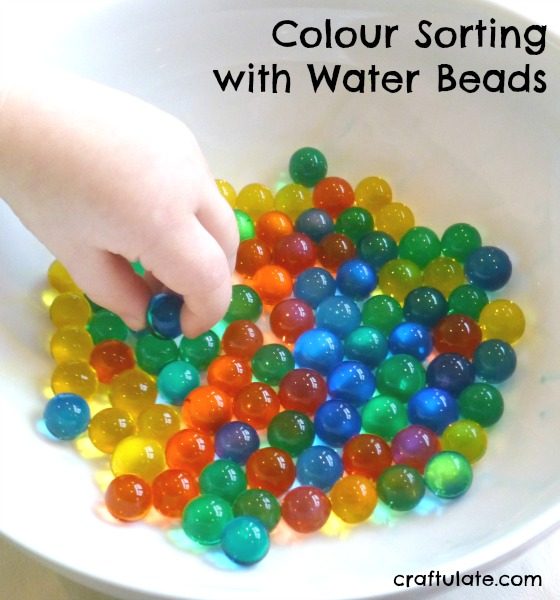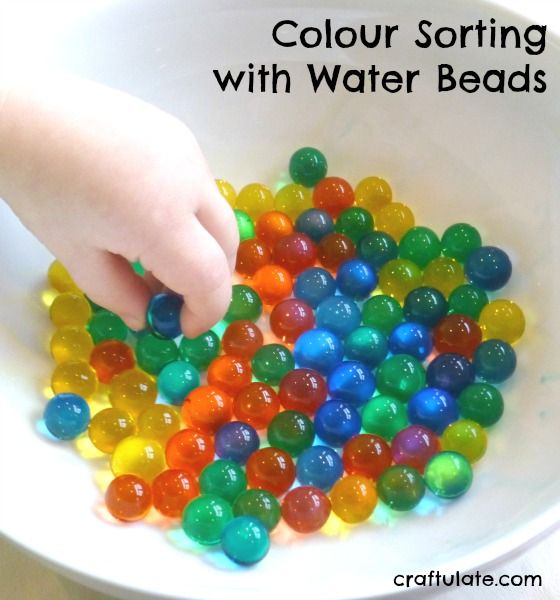 The following post contains affiliate links, which means that at no extra cost to you I can make a tiny bit of money to help support this blog. Thank you!
For this activity I used ready-hydrated water beads. I colored them red, yellow, green and blue by putting twenty or so beads in separate plastic bags and then dropping in some food dye.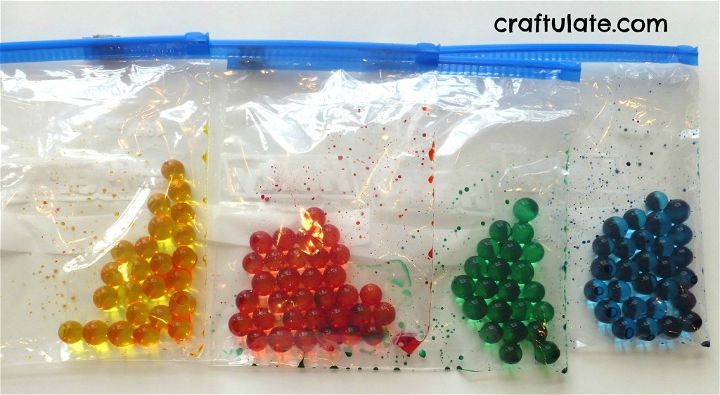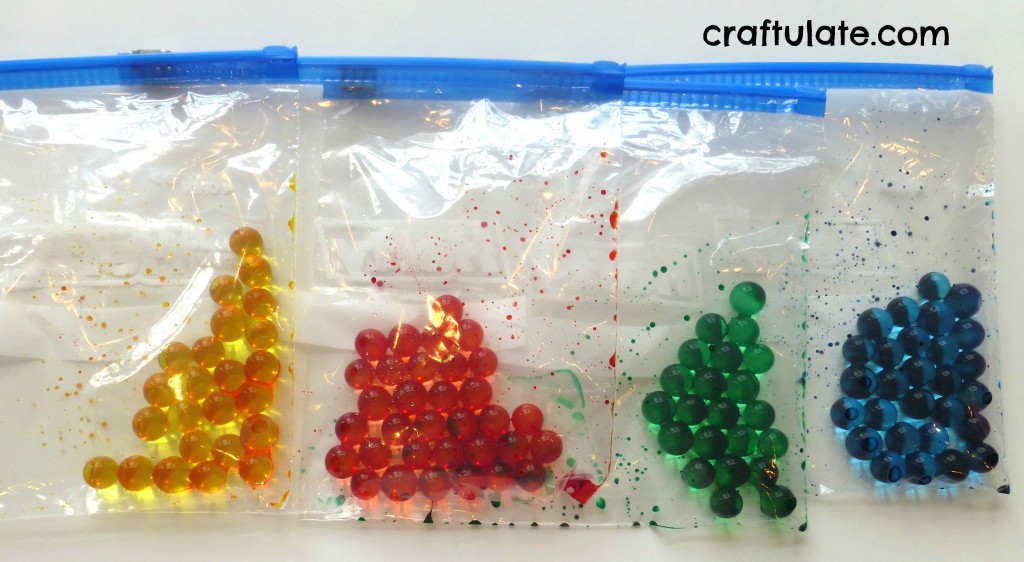 I let the water beads sit in the dye for a while, then let them dry on kitchen paper for an hour or so. If you don't do this stage then the food dye will still be wet and will stain fingers! Ooooh, some nice chromatography going on!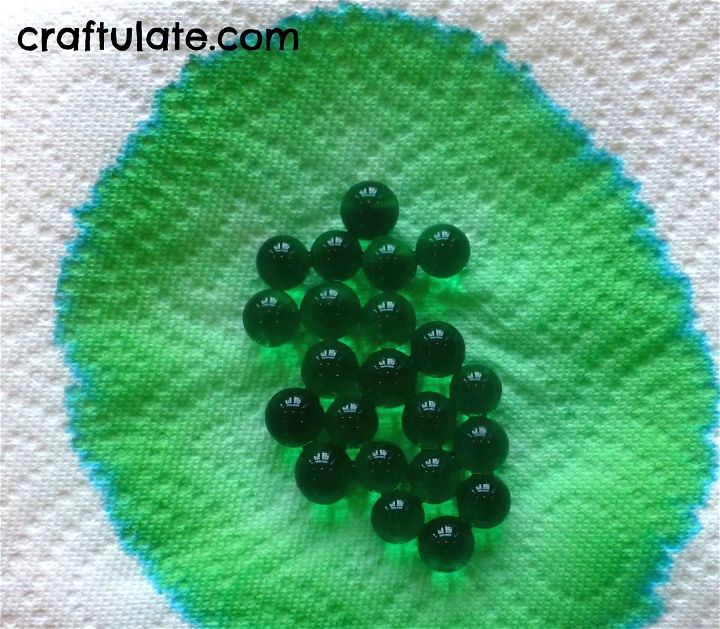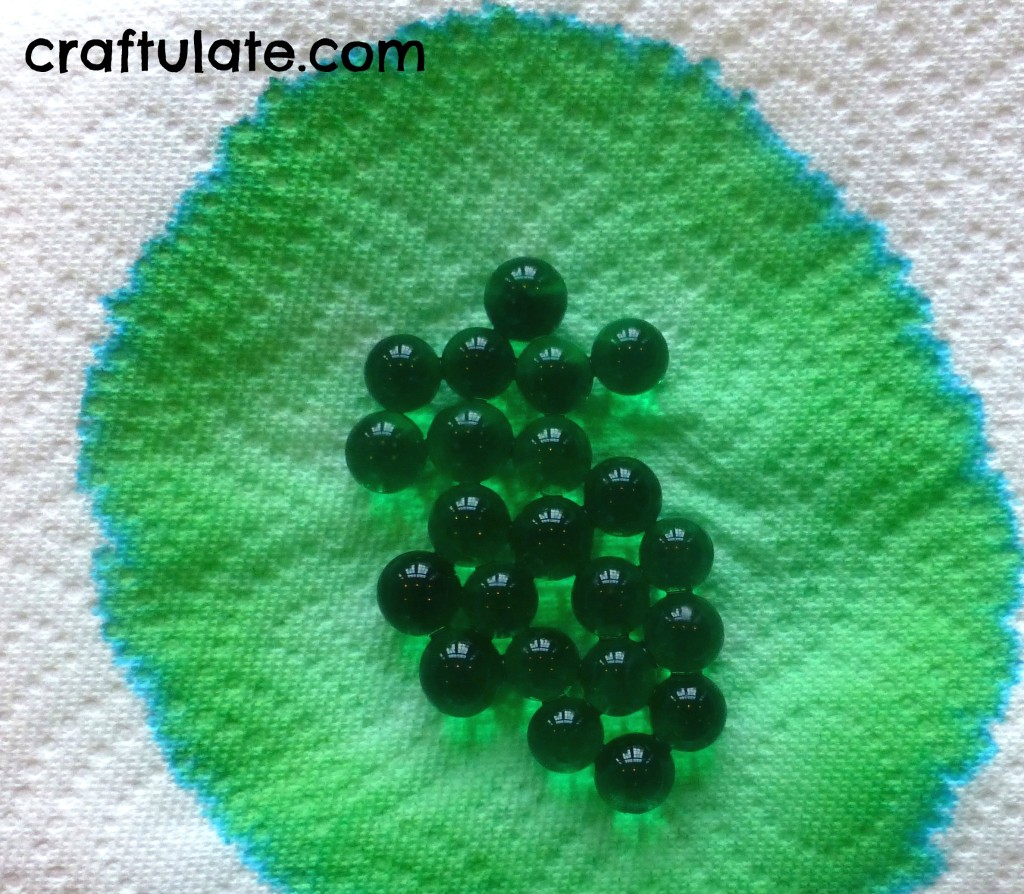 Then I put all the water beads together in a bowl. I have to say I *love* how inviting they look!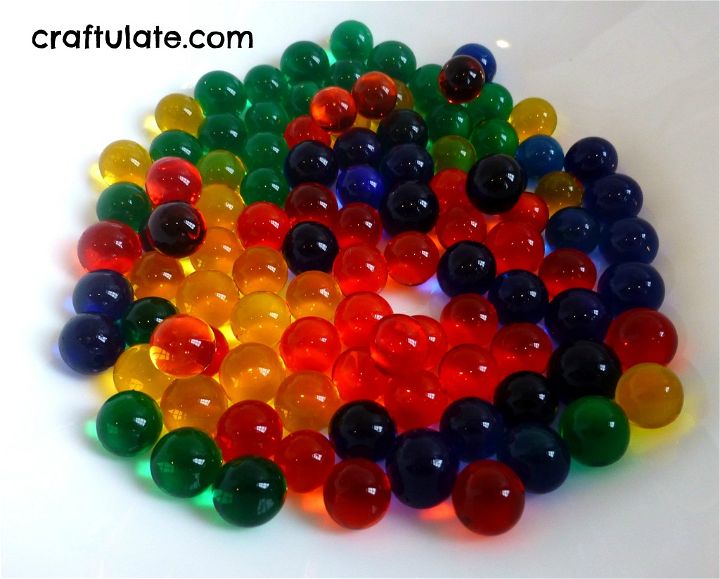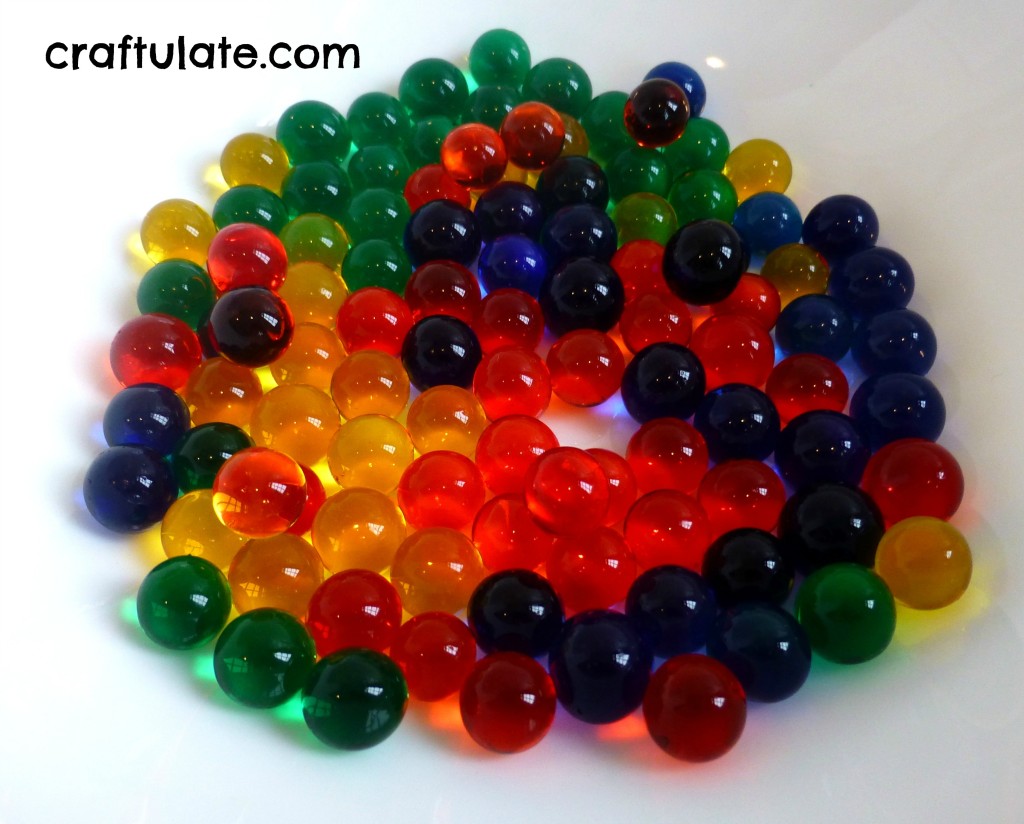 We didn't have time to play with these the same day, so I covered them so they wouldn't dehydrate too fast. Next morning, however, the colours had all run into each other – creating some lovely jewel-coloured beads!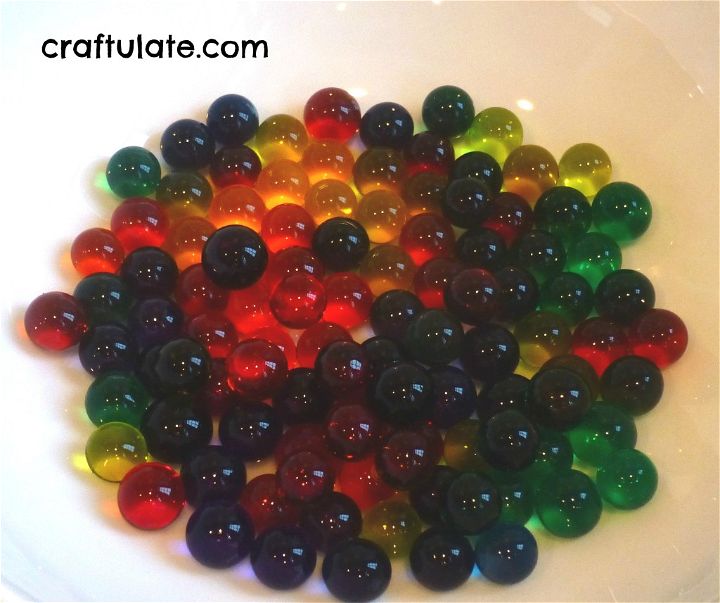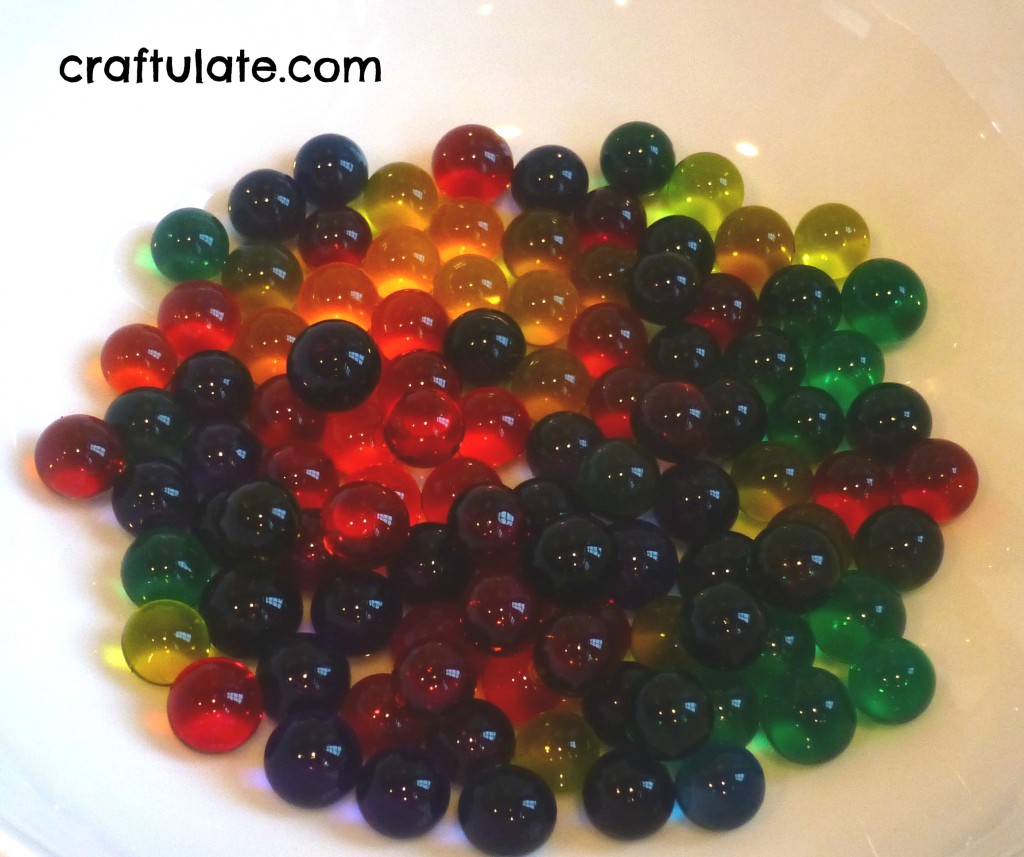 We now had oranges, purples and lots in between. Beautiful, but not what I wanted for this activity. I put them aside and quickly dyed some more beads. You can see in the photos below that they weren't as vibrant as the first batch!
I could tell F was itching to play with them so I put the beads out with little bowls of corresponding colours. The beads themselves are slightly moist, and a little bit squishy – which makes them rather tricky to pick up. I put one bead of each colour in its correct bowl and he immediately took over.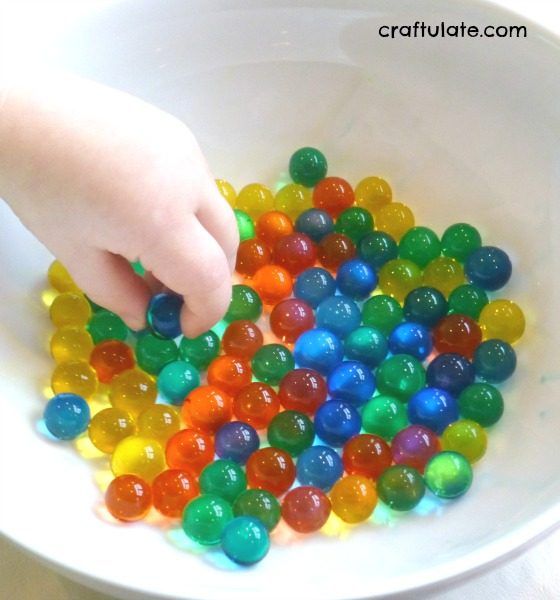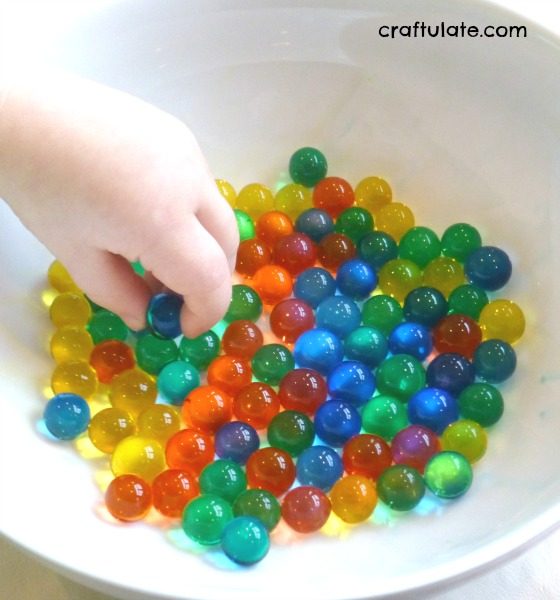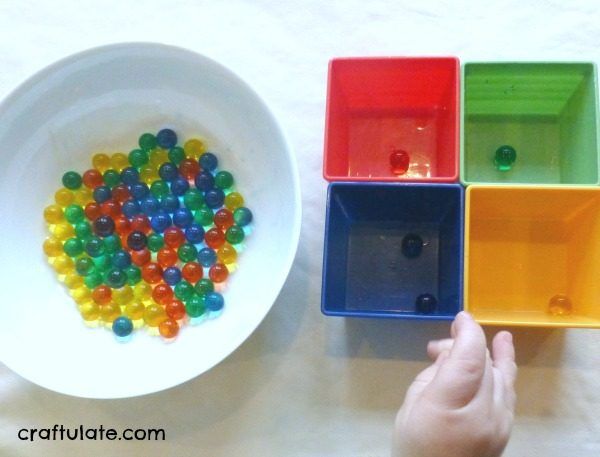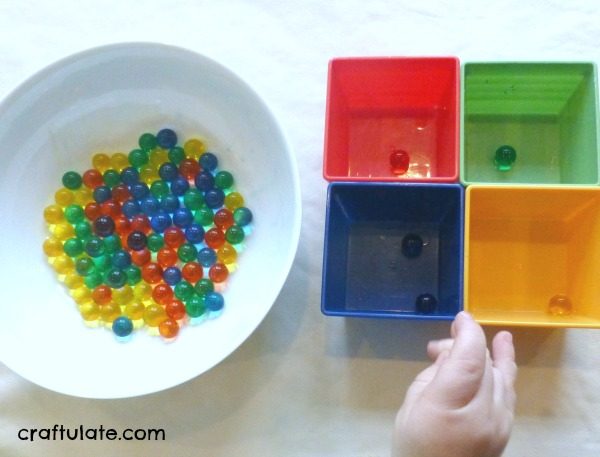 This was great practice for his fine motor control! With a few exceptions, he did all the blue beads first. That's just how his mind works!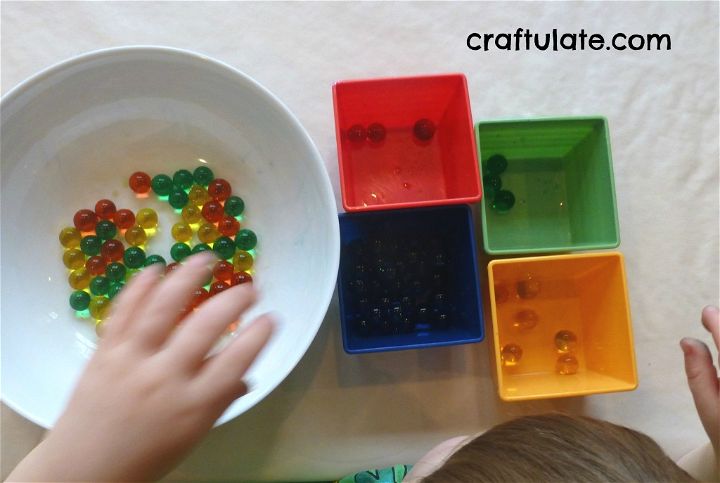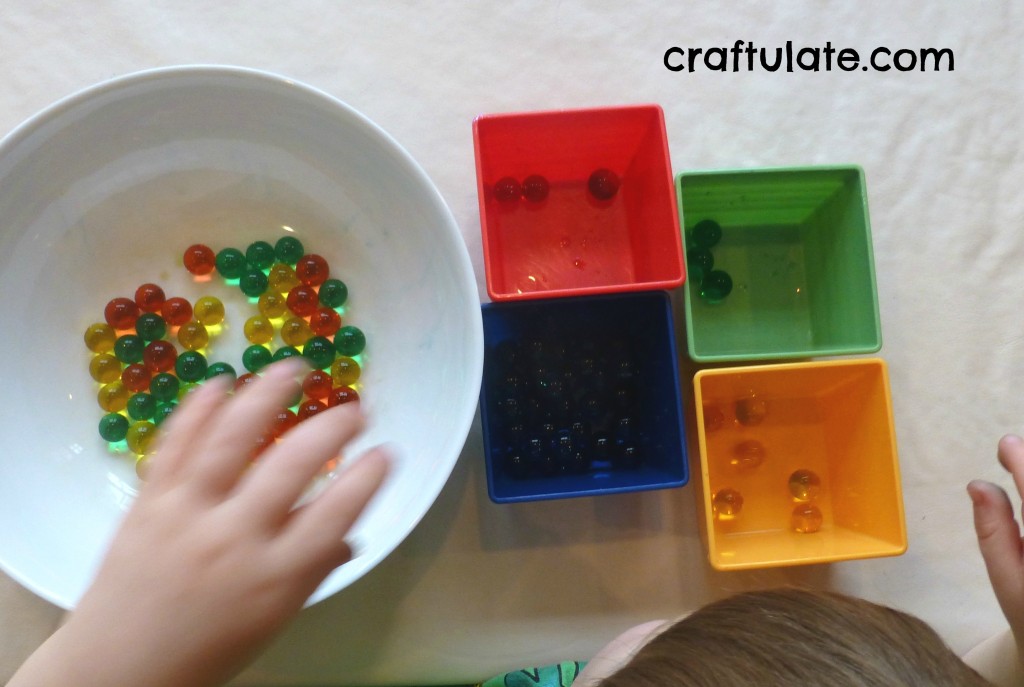 The water beads looked very pleasing when they were all sorted by color.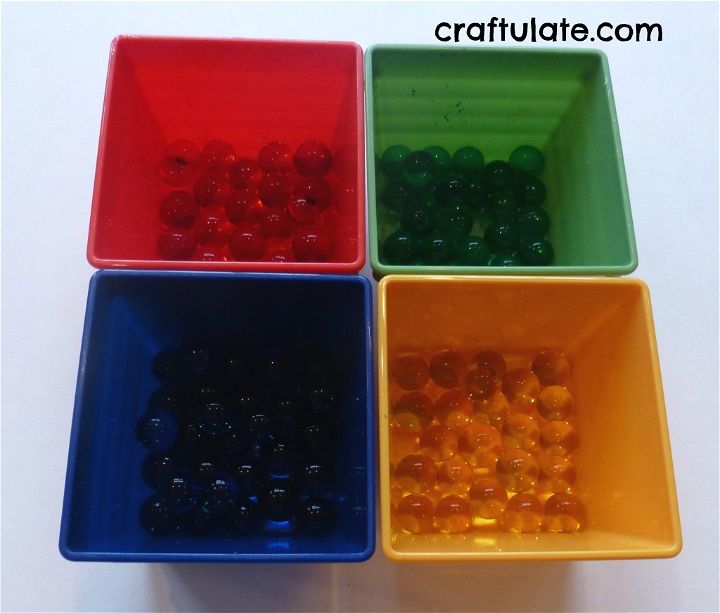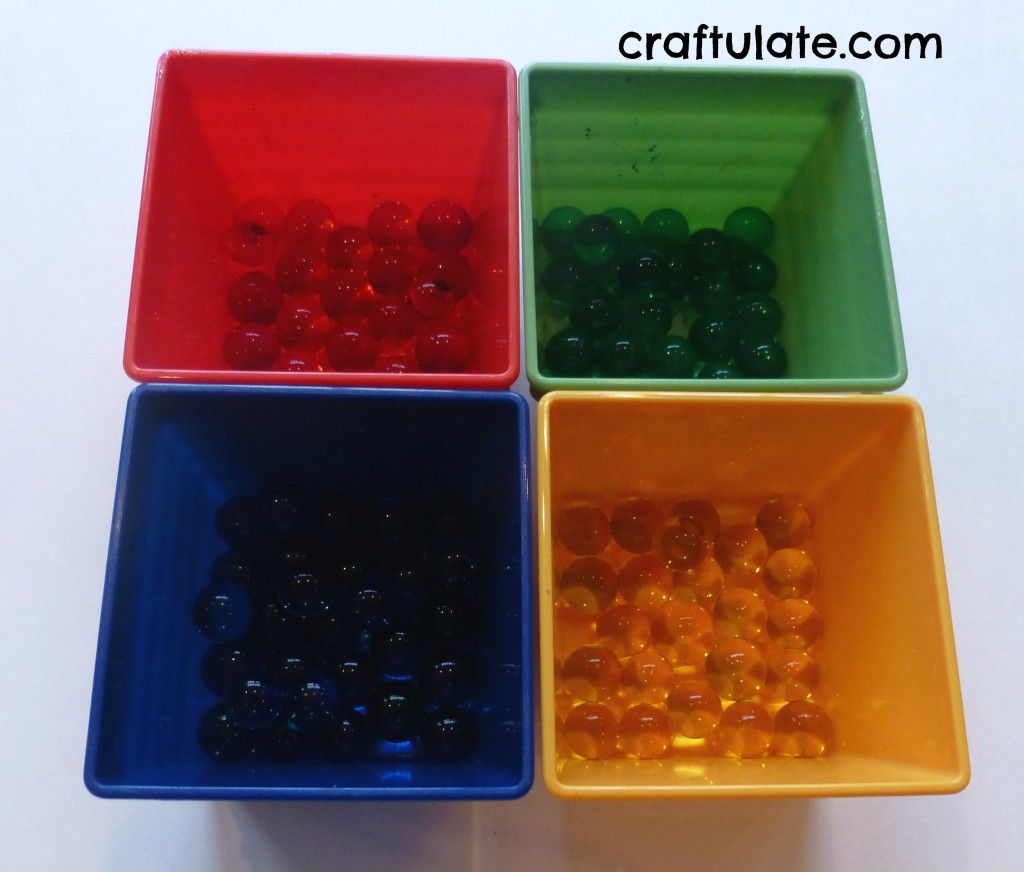 Then I mixed them all back up with the first batch of beads into a big dish.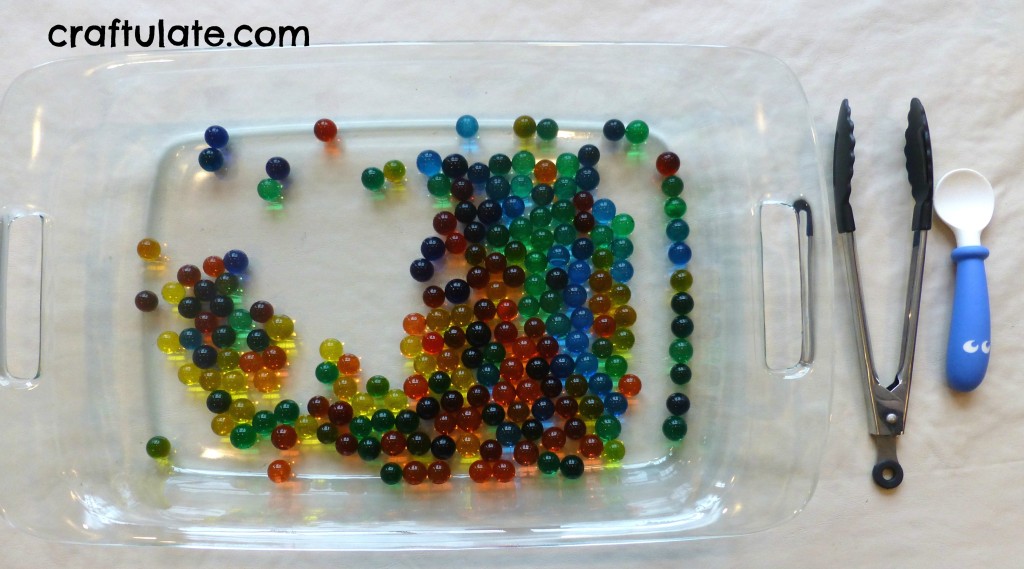 I gave him a spoon and some tongs so he could play freestyle with them! He used his hands first but then went on to use the tongs. He started to really get the hang of them!
Find out what everyone else has been up to this week!