These coffee filter bowls are a super pretty and fun springtime craft for kids to make.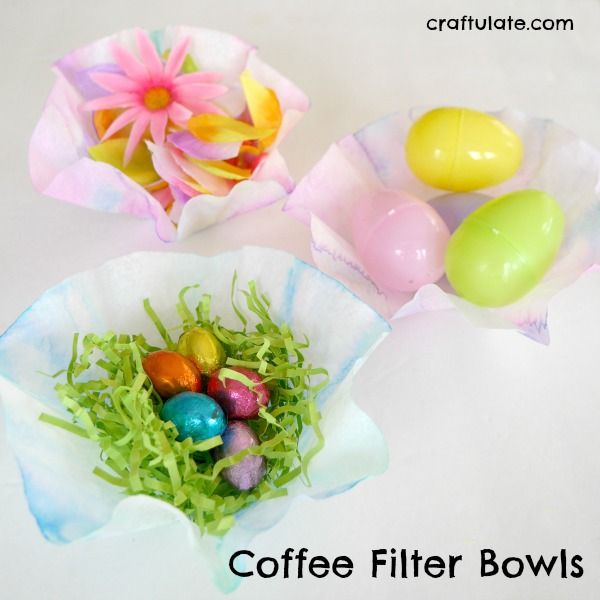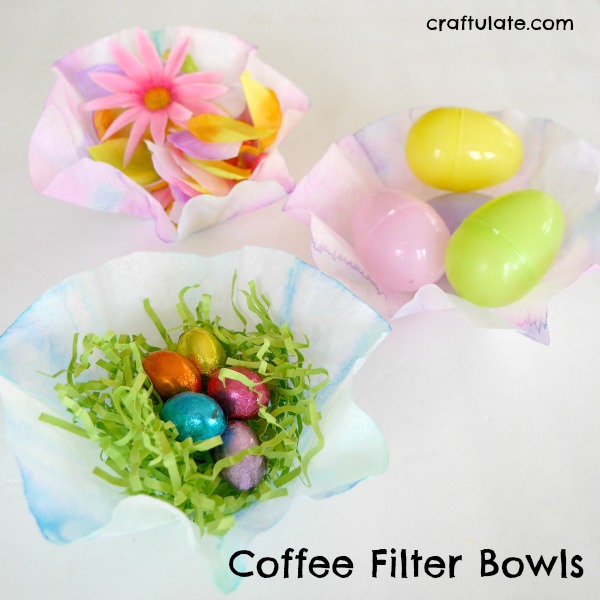 The following post contains affiliate links, which means that at no extra cost to you I can make a tiny bit of money to help support this blog. Thank you!
These beautiful pastel bowls are made from coffee filters! Kids will love getting involved in making them – and there's no wrong way to paint them! Here's what we used:
White basket style coffee filter papers
Kitchen paper
Liquid watercolors, watered down a little
Paintbrushes
Plastic cups
Flatten out the filter papers onto a piece of kitchen paper, then mix up some watercolor paint in small bowls. F immediately got painting, trying to add color to the whole paper. With two brushes! 🙂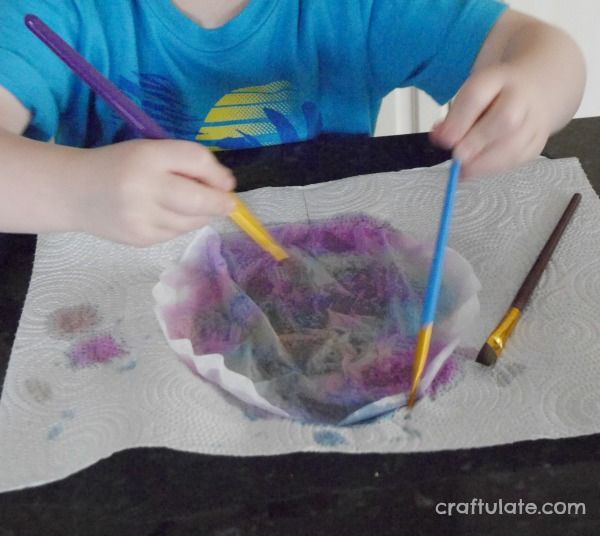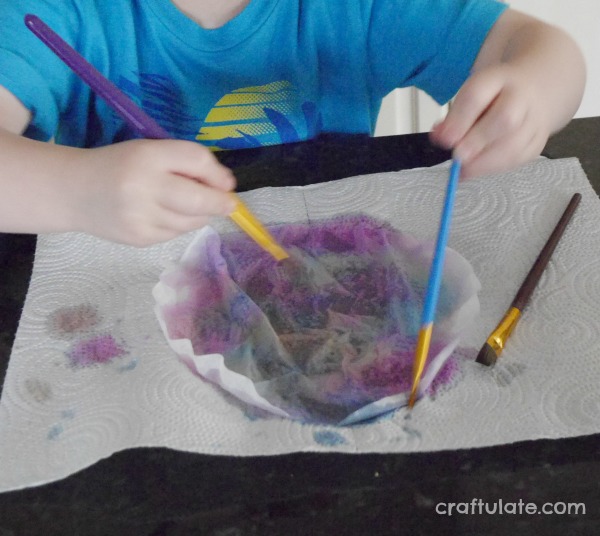 Kids can paint in stripes, dots, or random – it really doesn't matter!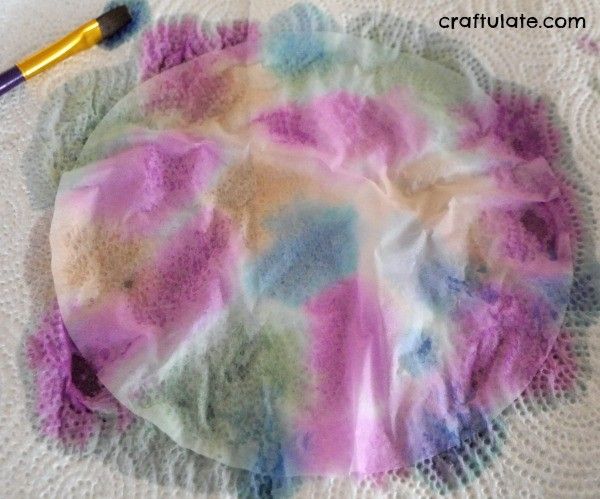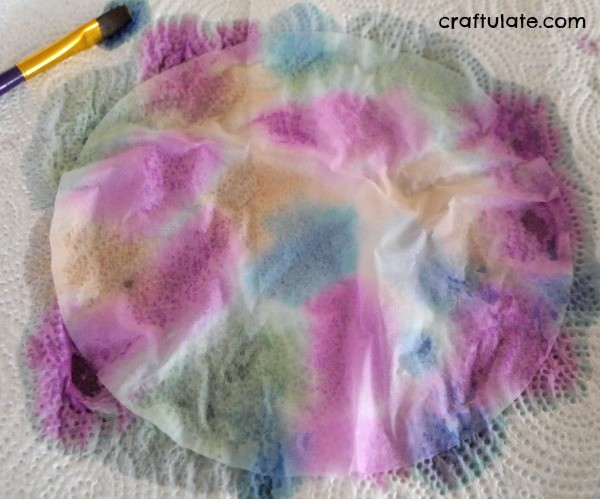 Gently remove the filter paper from the kitchen paper, and drape it over an upturned plastic cup. Arrange the filter paper in nice folds, spray all over with starch, and leave to dry.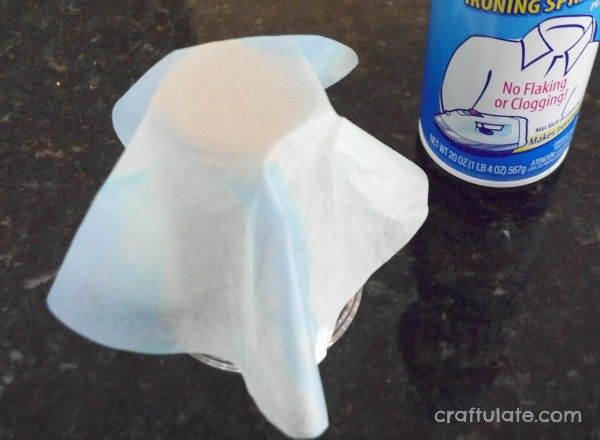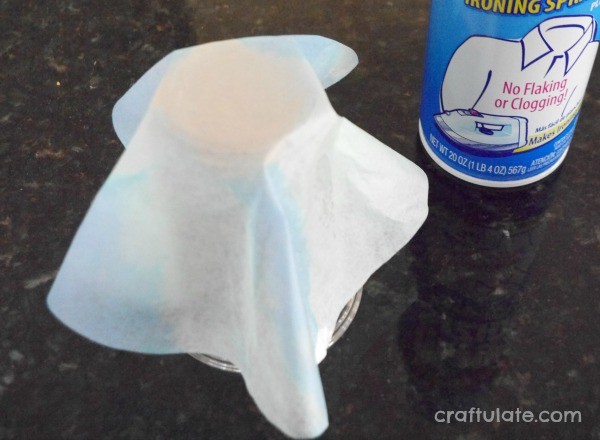 Once the sides start to dry, remove from the cup and place on a surface (still overturned) so that the base can fully dry. The finished bowls look so delicate and pretty!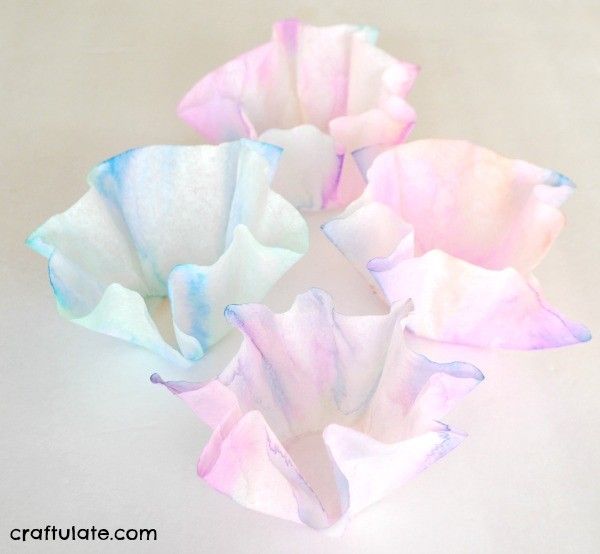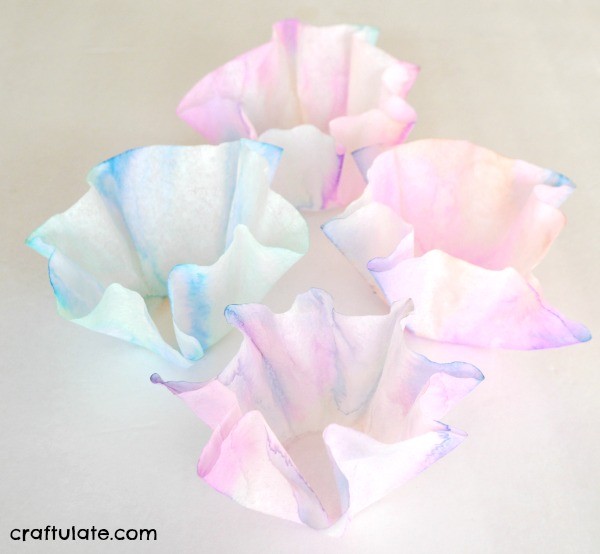 As they are only made of paper, the bowls won't really stand up to holding anything heavy – but there are still lots of ways you can use them!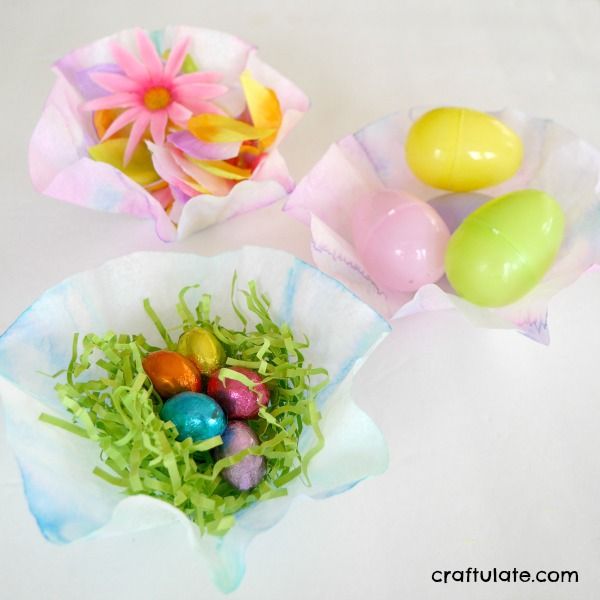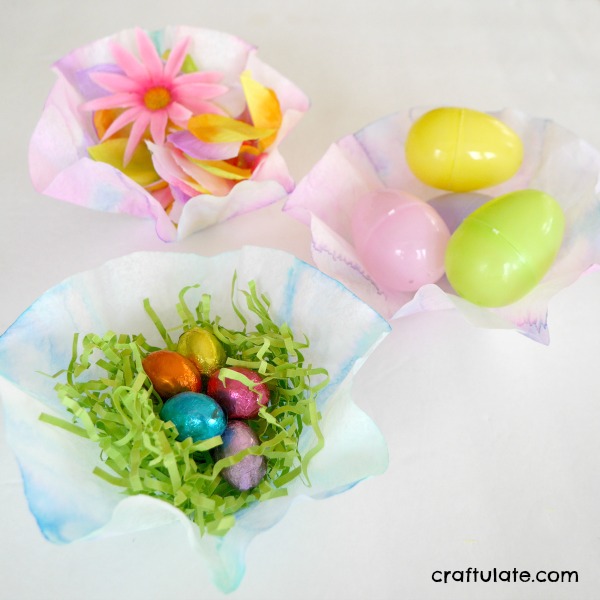 [bctt tweet="Make coffee filter bowls with the kids this spring! #kidscrafts"]
Inspired by Must Have Mom.