These ornaments for toddlers to make use a simple homemade clay recipe and are perfect for getting the little ones involved in crafting some festive decorations.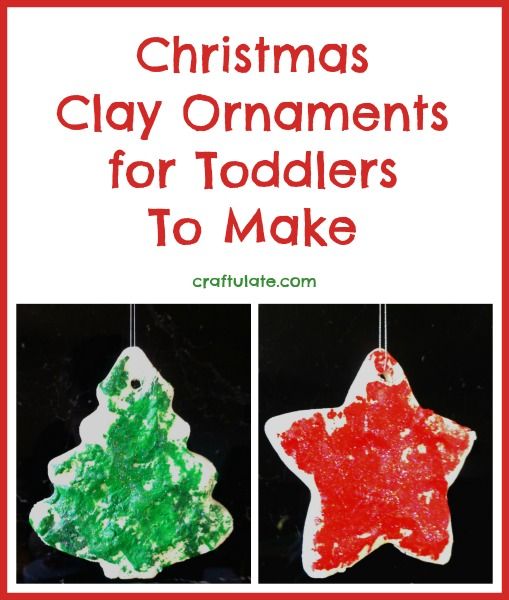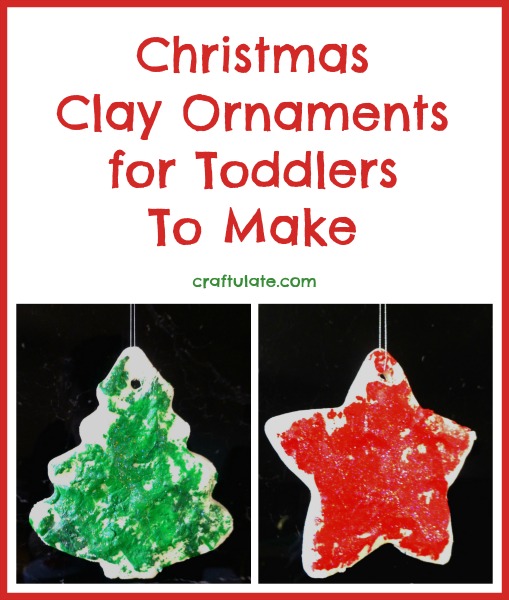 The following post contains affiliate links, which means that at no extra cost to you I can make a tiny bit of money to help support this blog. Thank you!
To make these ornaments we used:
Homemade clay recipe (see below)
Toothpick
Paints and paintbrush (we got our paints from  the lovely people at craftprojectideas.com)
Ribbon
To make the clay I used a recipe from Creative Playhouse that uses glue and cornstarch. Head on over to check out the instructions! It was quite an odd consistency but actually became quite smooth once I'd kneaded it a bit. I flattened it out on the work surface and gave my son (2.5yrs) the cookie cutters.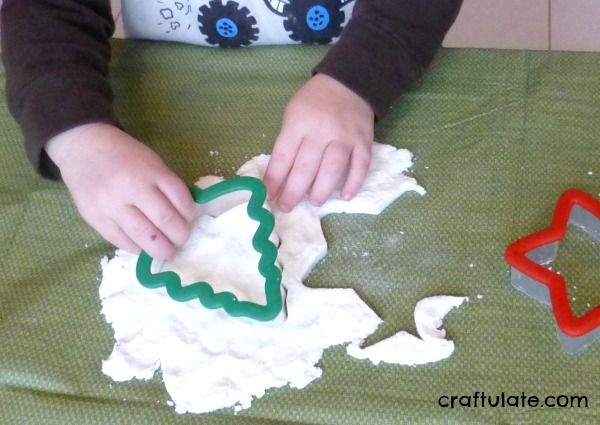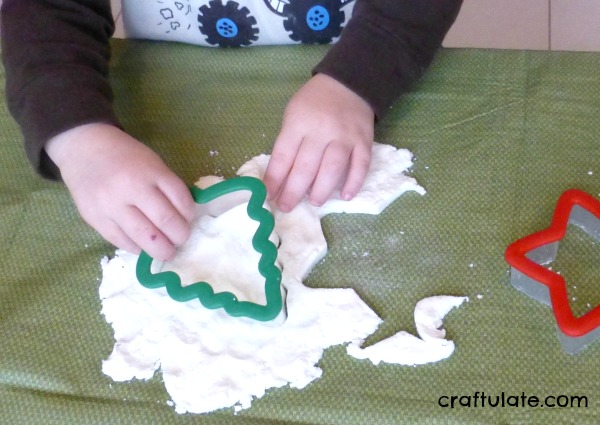 From one batch of the clay recipe we made two big stars, one tree, and then I shaped three circles. I made a hole in them with a toothpick so that later we could hang it on the tree. At this point you could dry the decorations in a 100ºc oven for about an hour, or (like we did) just leave them to dry overnight. I turned them over once to help them dry on the underside.
The next day I gave F some red and green paint and he got to work!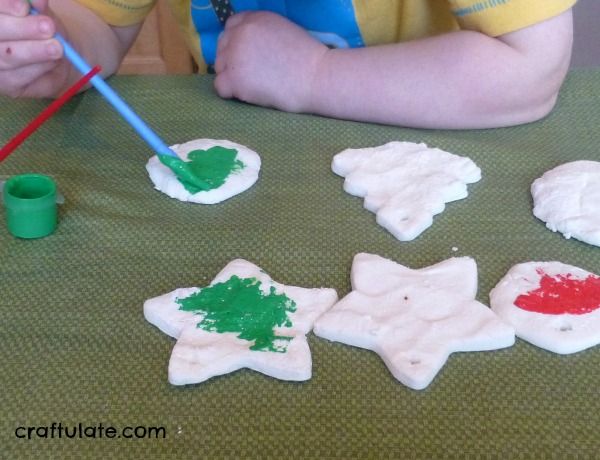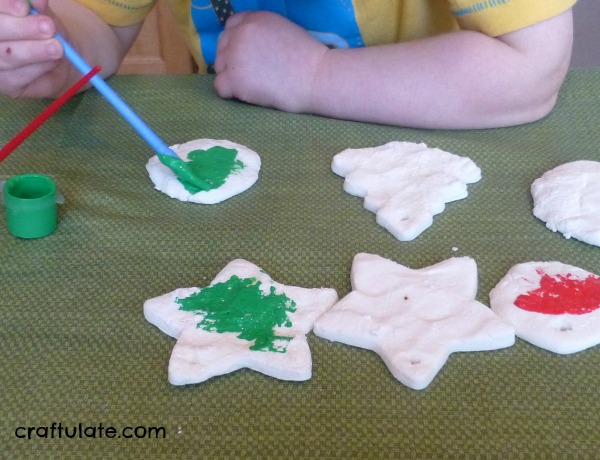 Once the paint had dried we added a layer of Mod Podge to seal in the paint and to make the decorations shimmer and sparkle!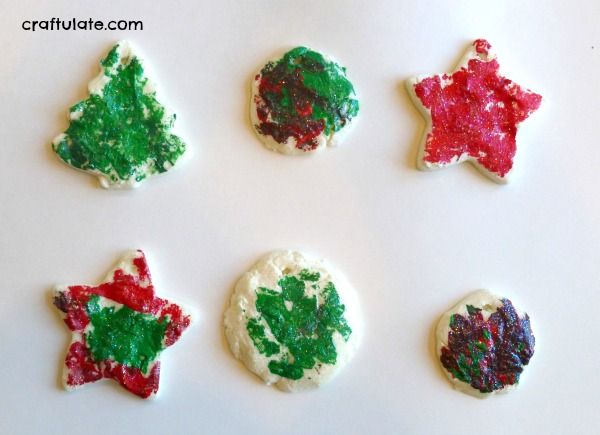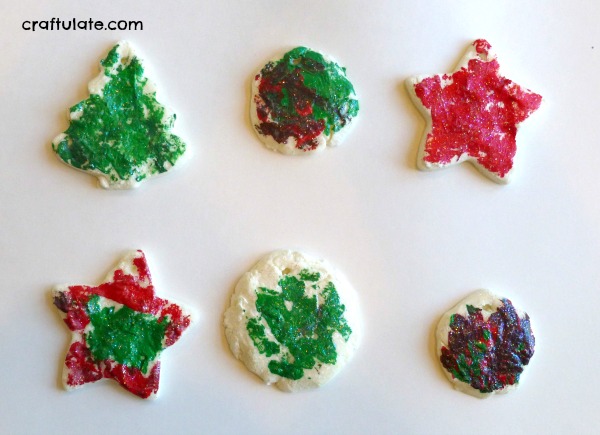 When the sealer had dried I threaded a ribbon through them and they were ready to hang on the tree!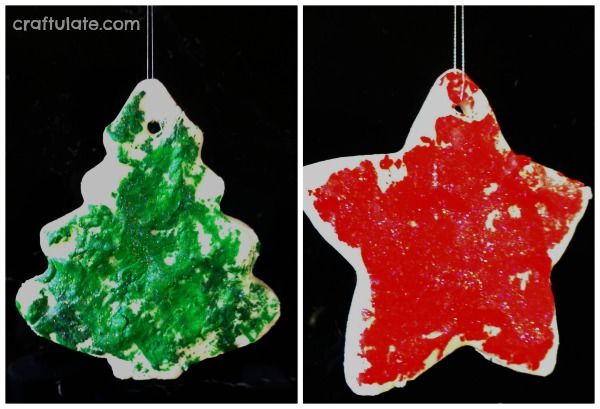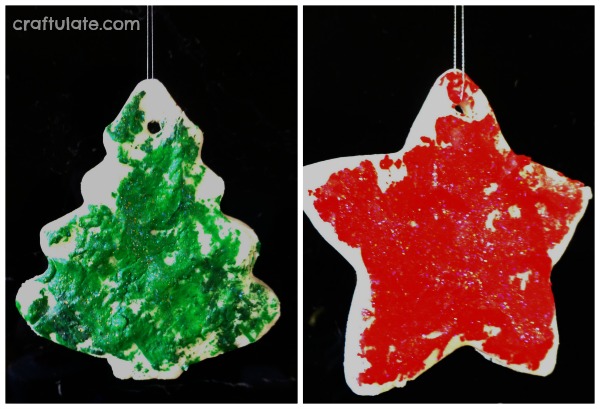 This post was originally published on Cocktails with Mom.
Follow Craftulate's board Christmas and Winter on Pinterest.