This festive grapevine wreath is a fun craft for both adults and kids!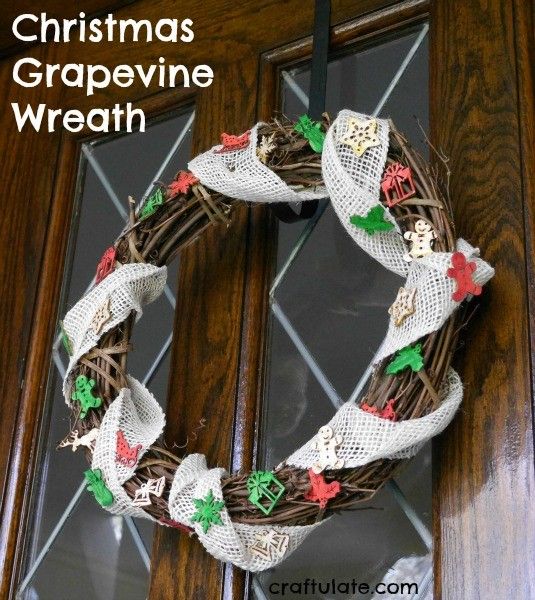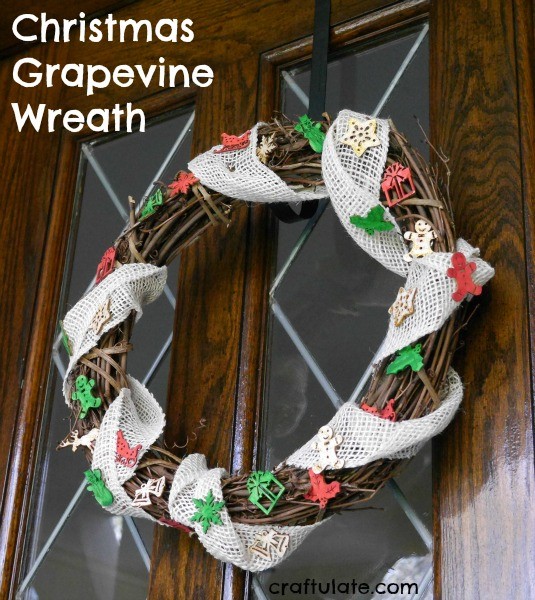 This post is brought to you by Consumer Crafts and Blueprint Social. All opinions are my own. 
I was lucky enough to receive a huge bundle of craft materials from Consumer Crafts recently. They have a wonderful holiday look book out at the moment which is perfect for getting some crafty inspiration!
After checking out each product and admiring the great quality, I decided to use four of the items in one project: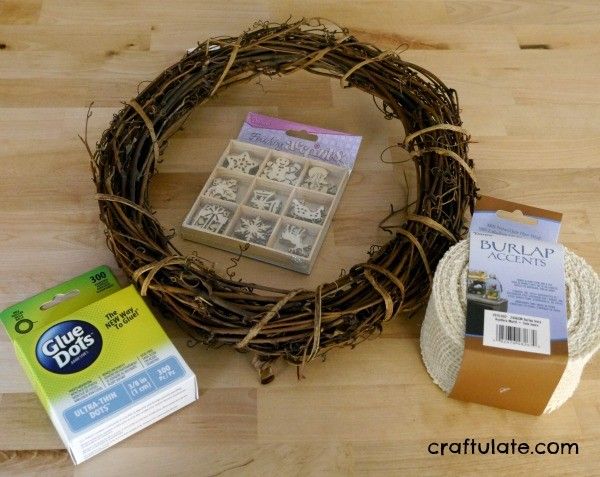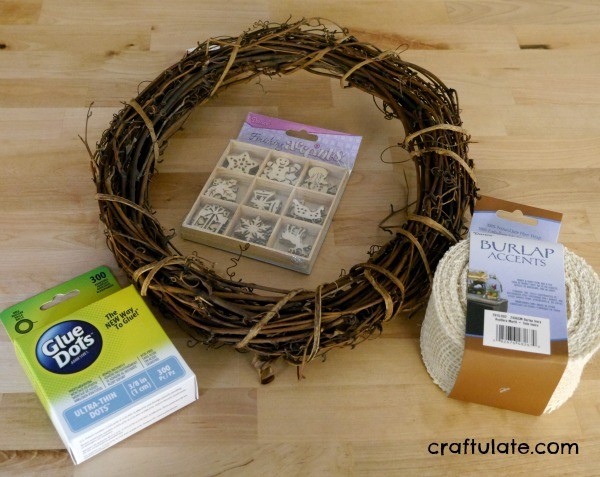 My first task was to get the accents painted – so I asked the kids to paint them in green, red, and gold! The accents included reindeer, holly, snowflakes, sleighs, snowmen, gifts and more. A baking tray came in handy for keeping all the little pieces safe!
While the paint dried, I wound the jute around the wreath – I just love all the natural colors!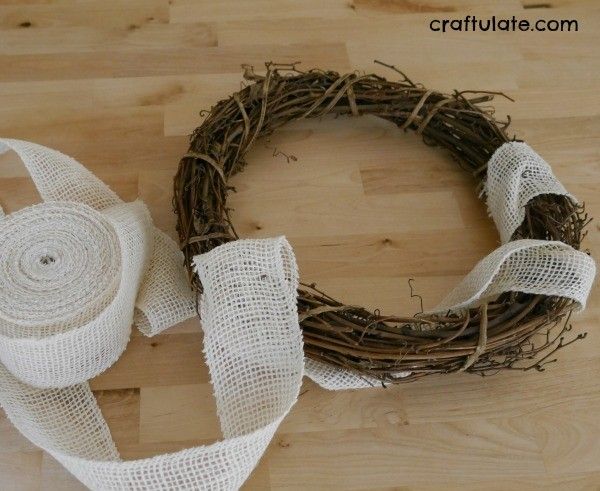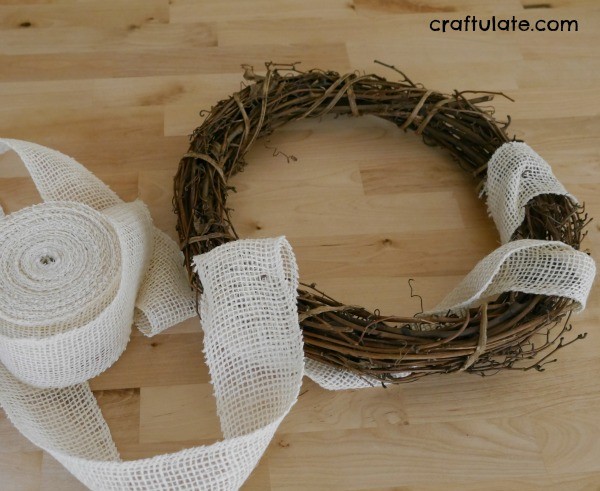 Then I used the glue dots to stick the accents to both the wreath and the jute.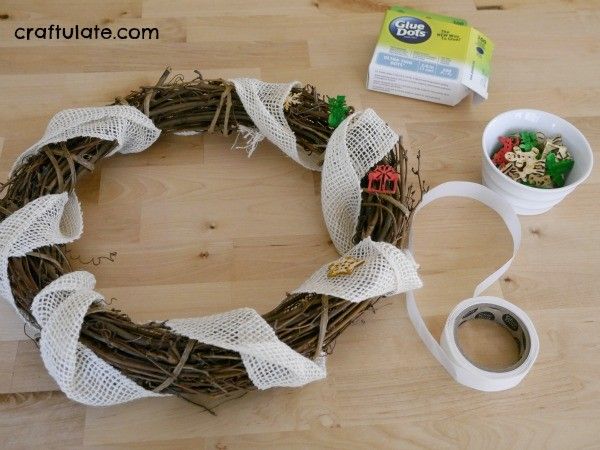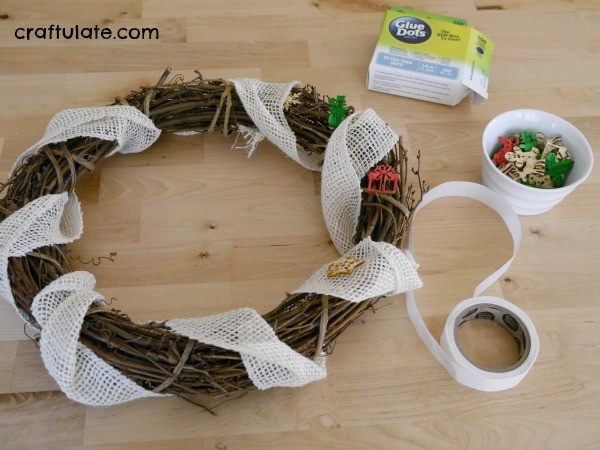 No waiting for the glue to dry – the wreath was ready to hang!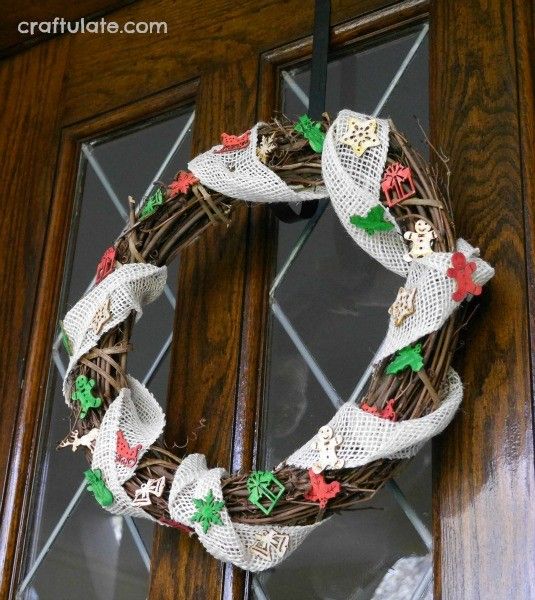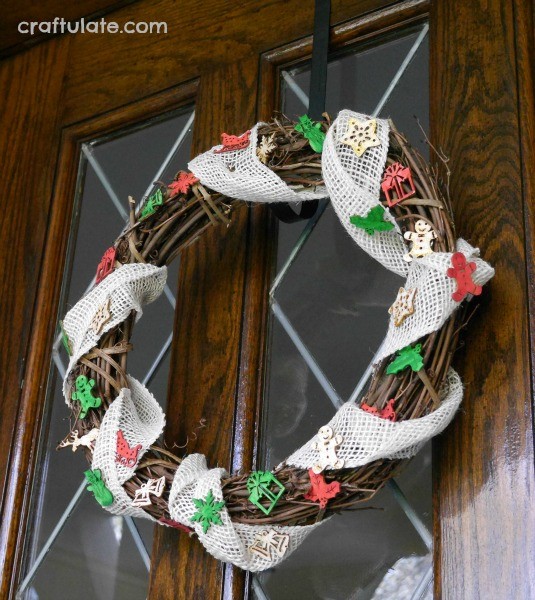 [bctt tweet="Make this festive grapevine wreath with just a few simple craft supplies!"]
Consumer Crafts have an amazingly huge website with over 12,000 products – and I love that you can save favourite items! Shipping is free for orders over $75 and they offer so much that will be an easy amount to reach! For more information and updates follow them on Facebook, Pinterest, Instagram, Twitter, YouTube and their blog!
This post is brought to you by Consumer Crafts and Blueprint Social. All opinions are my own. Please see my disclosure policy. #ShopConsumerCrafts