This Christmas countdown is made from basic craft supplies – mostly found at the dollar store!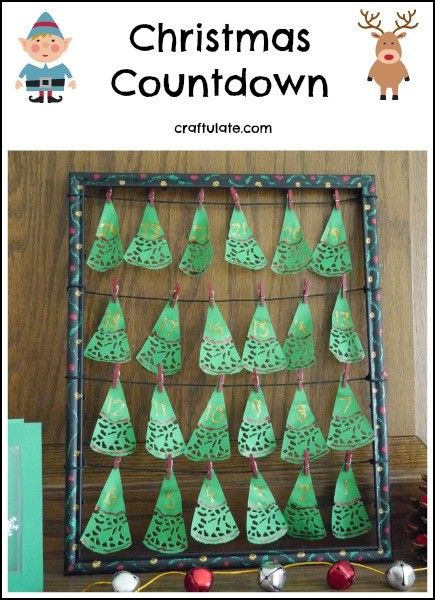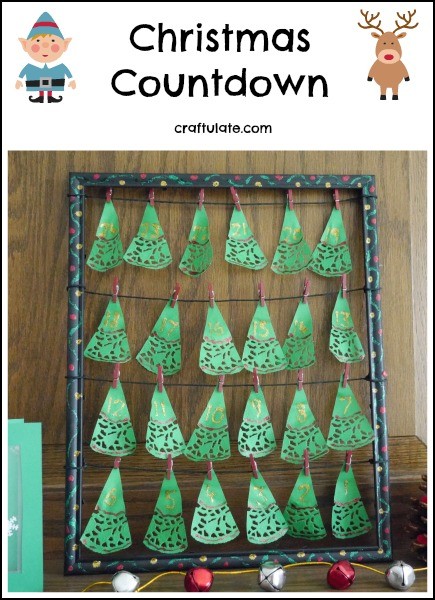 The following post contains affiliate links, which means that at no extra cost to you I can make a tiny bit of money to help support this blog. Thank you!
I knew that I wanted to make a Christmas countdown for my son, and envisaged a frame/string/clothespin type arrangement. I figured I could buy a photo frame from the dollar store (then remove the plastic/glass insert) and while I was there I looked for inspiration as to what to use as a background for the numbers. I think you'll like what I used!
Supplies:
Large (and cheap!) frame – we used 11×14″
String, twine, ribbon or hemp cord (we received ours from our friends at craftprojectideas.com)
Green paper doilies
Scissors
Mini clothespins (I bought red ones from our craft store like these)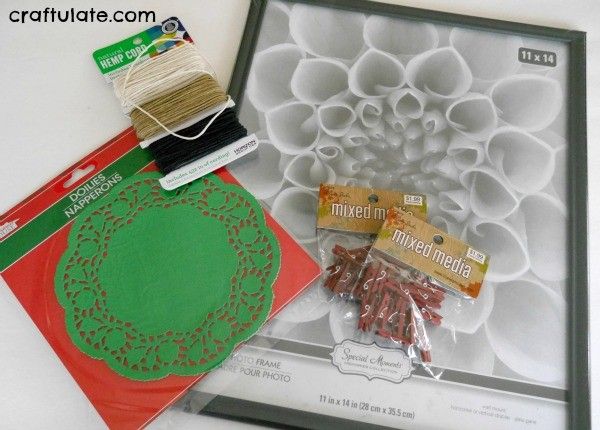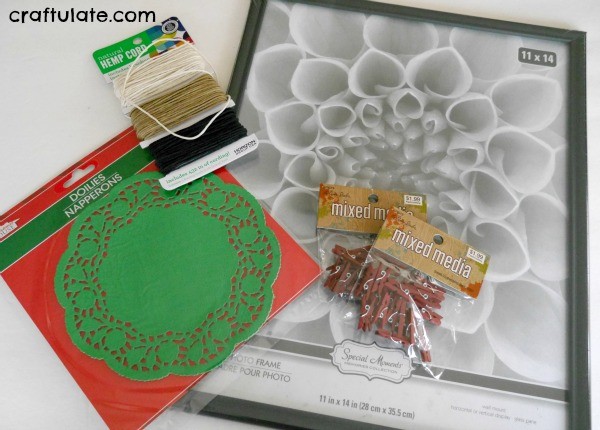 Remove the insert from the frame and discard (carefully if it is glass!!). Bend the little tabs that hold the insert in place down so that they are out of the way. If you like, decorate the front of the frame with some glitter glue.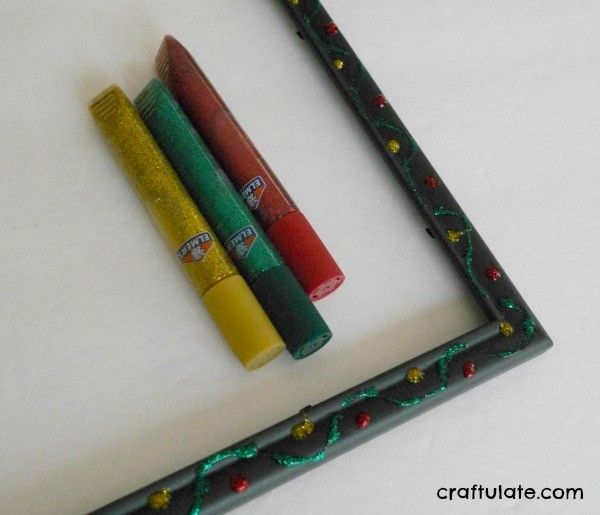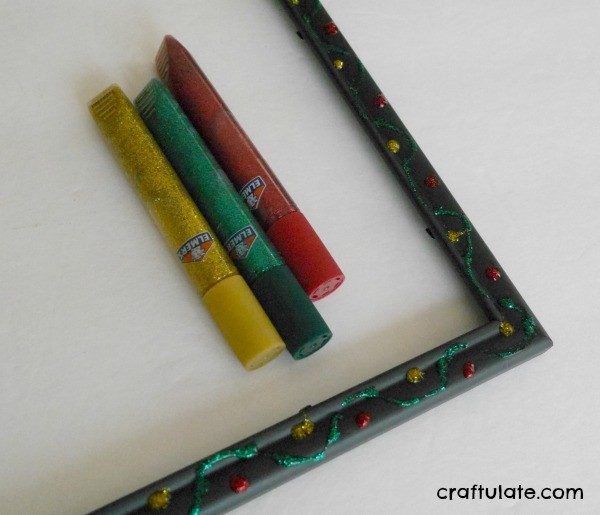 When the glue has dried, tie four lengths of string across the back of the frame (with the frame in the vertical position). Use a dot or two of hot glue to secure the string in place.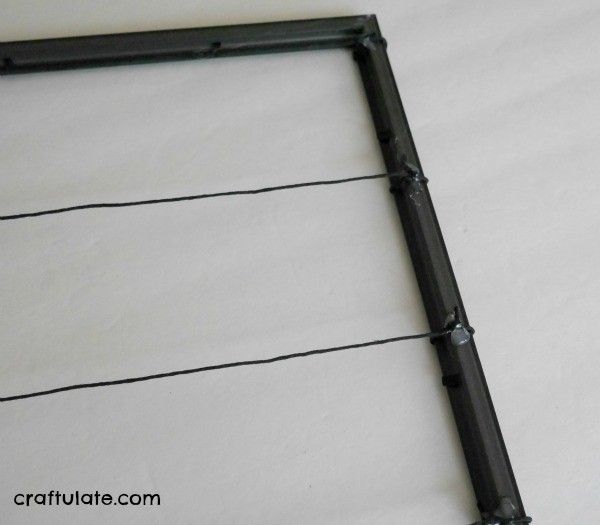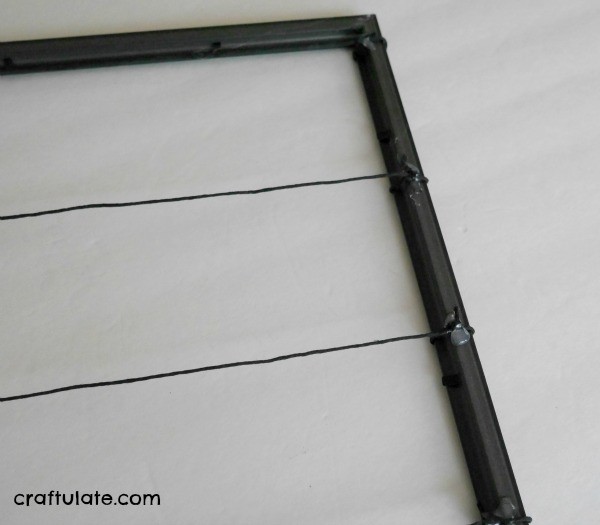 Make some mini Christmas trees from the doilies! Ours were around 6.5″ and I got ten trees from each doily. So you'll need 24 trees, 6 on each string.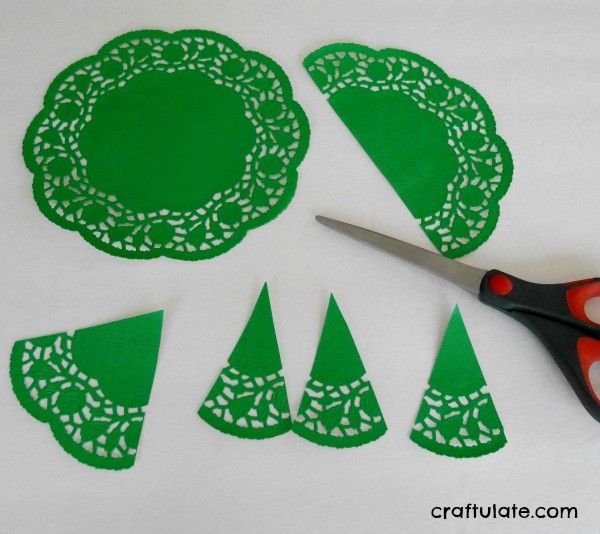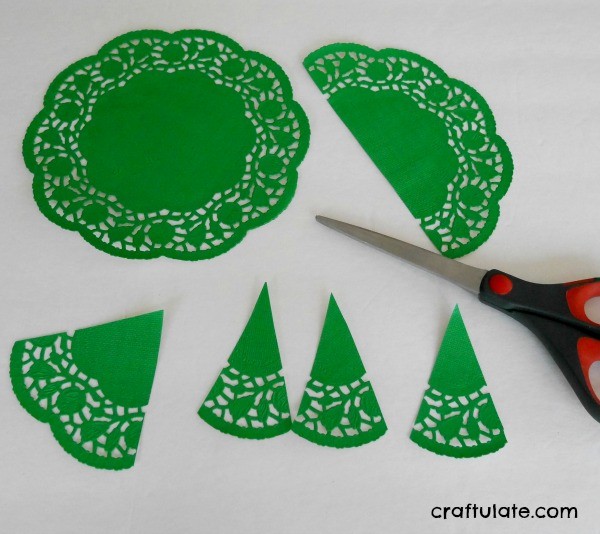 Then I used more glitter glue to add the numbers and a little decoration. After the glitter had dried it was time to put it all together. I used red mini clothespins to attach each tree to the string, starting at 24 and working back to 1.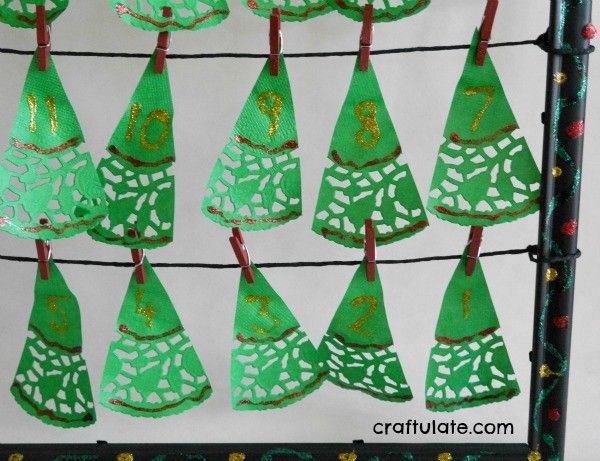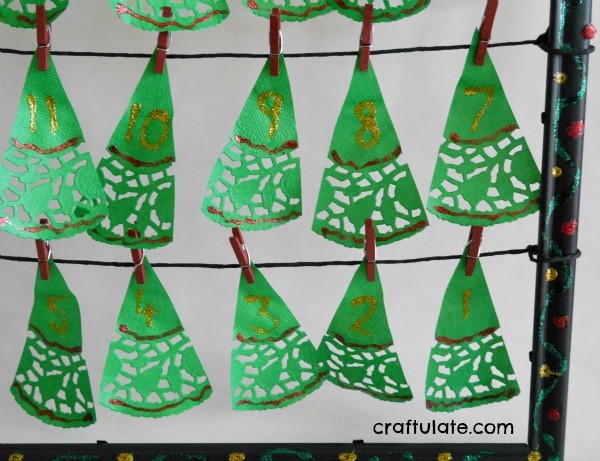 Although I made this by myself to surprise my son, there are many stages that he could have helped with – like decorating the frame, cutting the doilies, arranging the numbered trees, etc.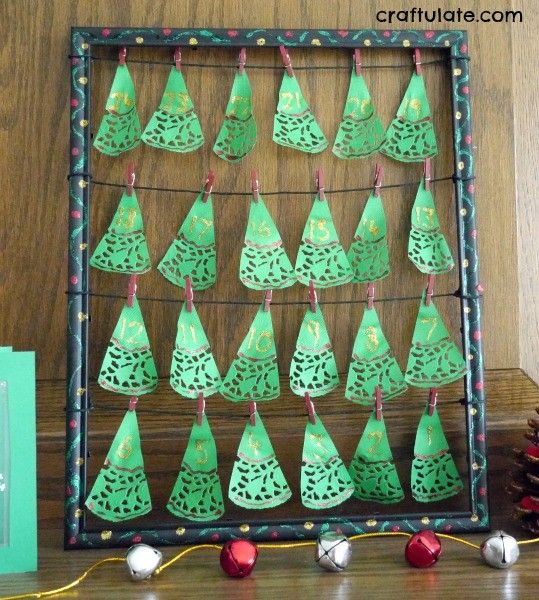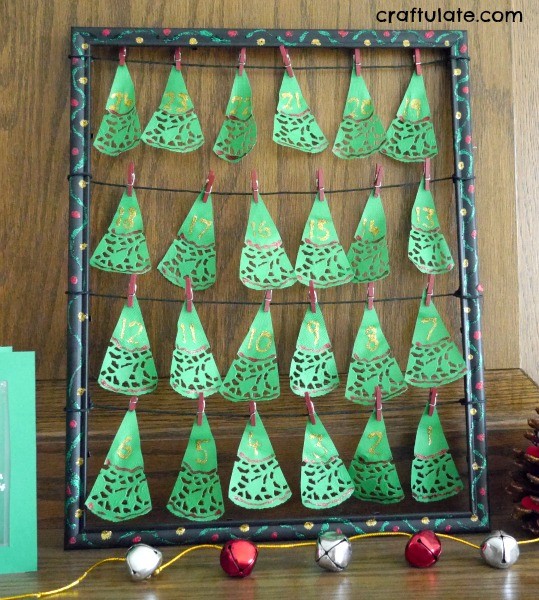 [bctt tweet="Make this fun #christmas #countdown at home from basic #craft supplies!"]