This is the eighth in my series about Learning Colours, based on the animals in the book Brown Bear, Brown Bear What Do You See? For more information on the series, please see here.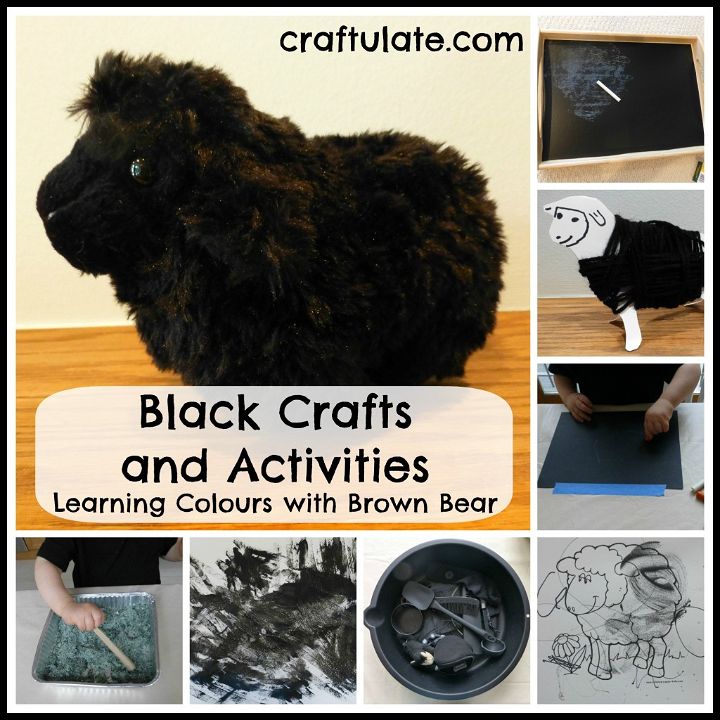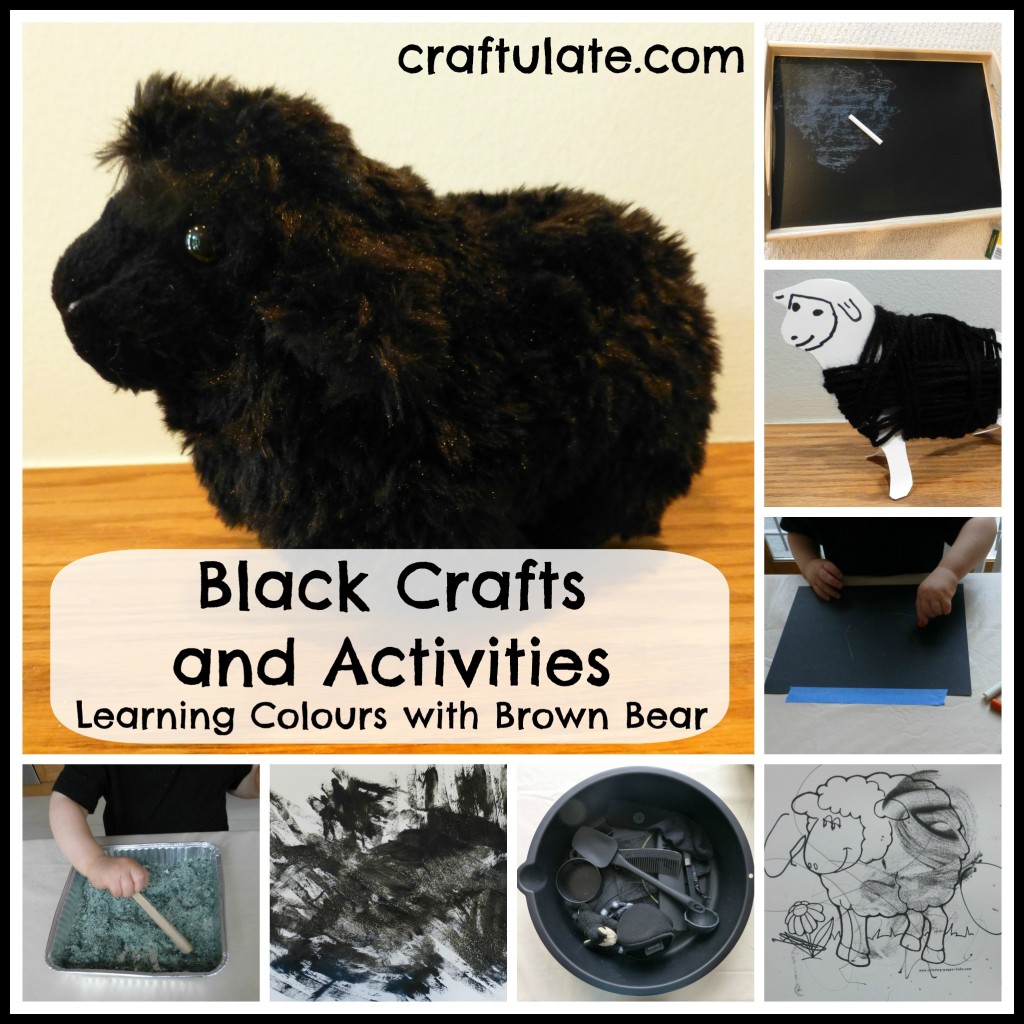 The following post contains affiliate links, which means that at no extra cost to you I can make a tiny bit of money to help support this blog. Thank you!
This week we focused on the black sheep, and also on other black crafts and activities.
Drawing and Painting with Black
I printed out a sheep coloring page for F and gave him a black crayon, pencil, black marker and then some black glitter paint.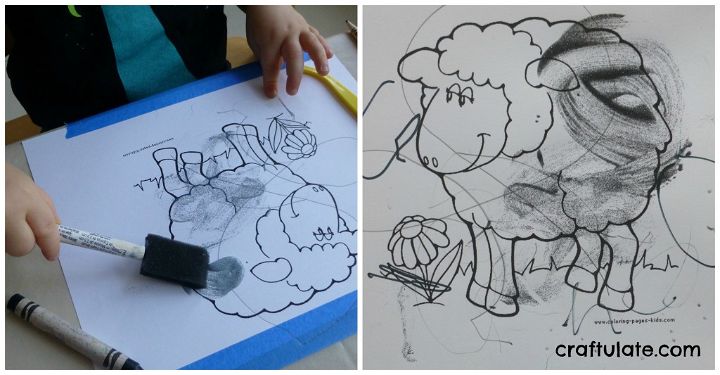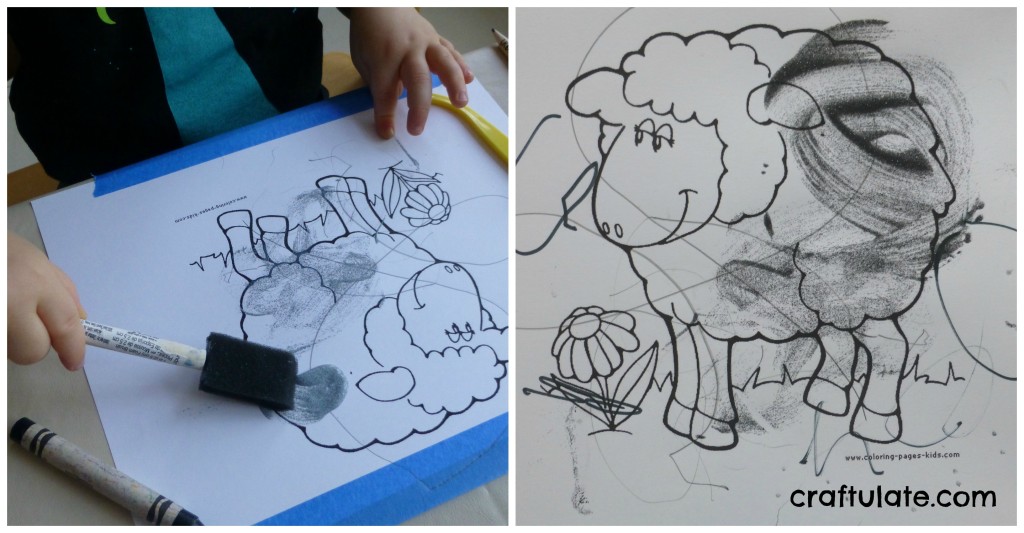 We also tried crayoning on black paper.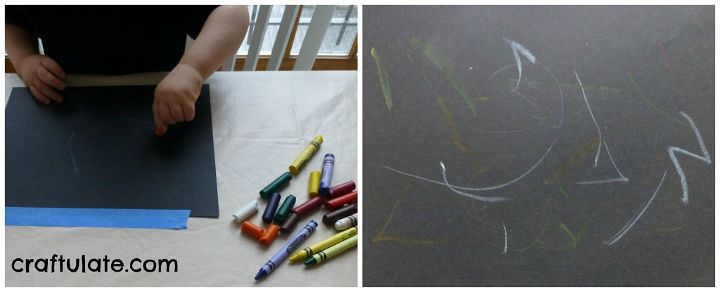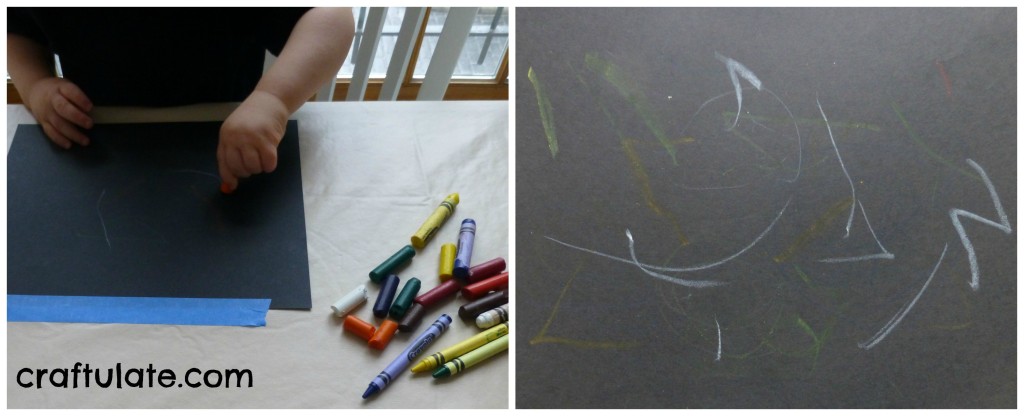 Next we tried painting with two types of black paint: acrylic and glitter. As soon as I added the paint to the paper I got nervous – it was seriously black and I feared that it would never come off F's hands! So I gave him a textured roller, let him play for a bit then I whisked the paper away before he got stuck in with his hands. Phew, that was close. 🙂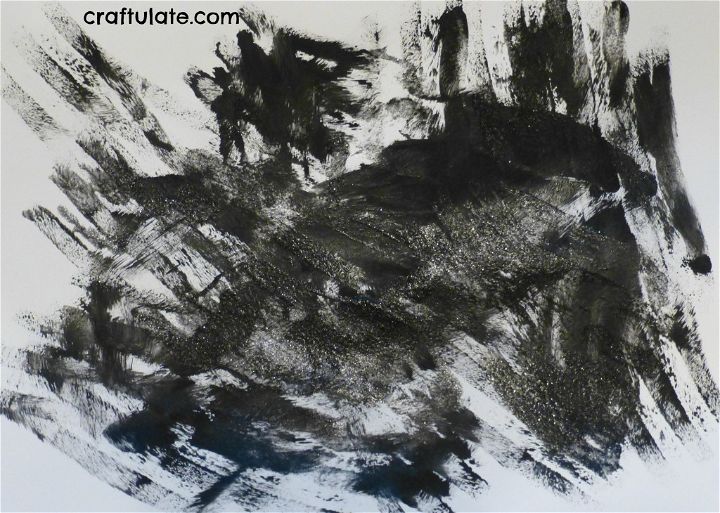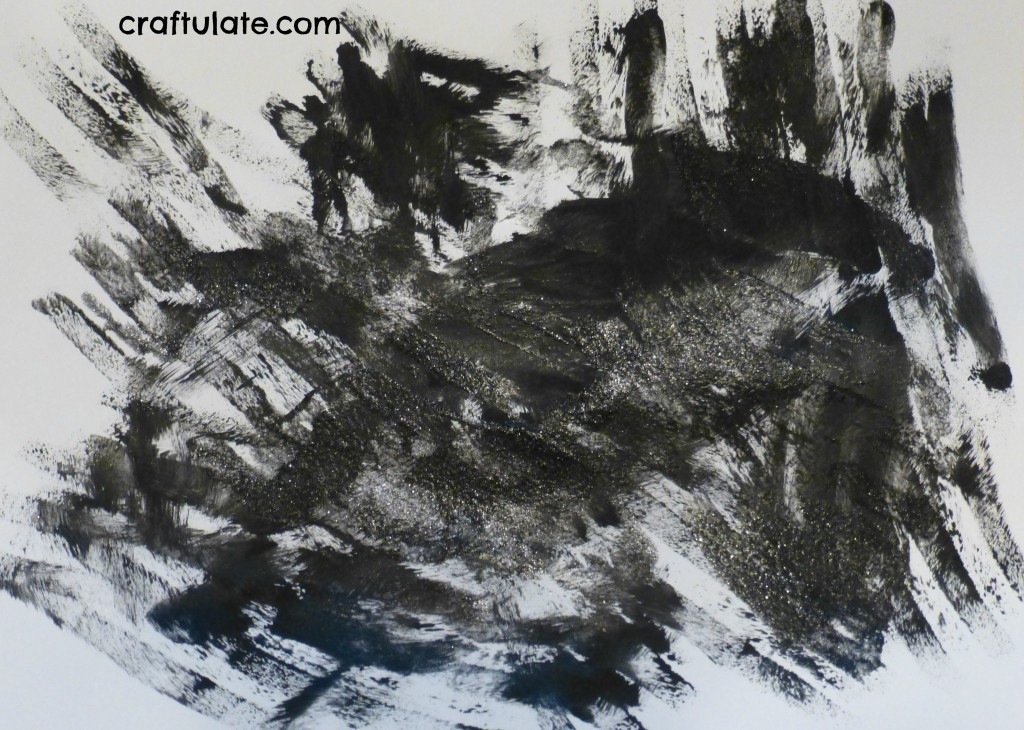 Yarn Wrap Sheep
We made yarn wrap black sheep to accompany the song "Baa Baa Black Sheep". Cute, huh?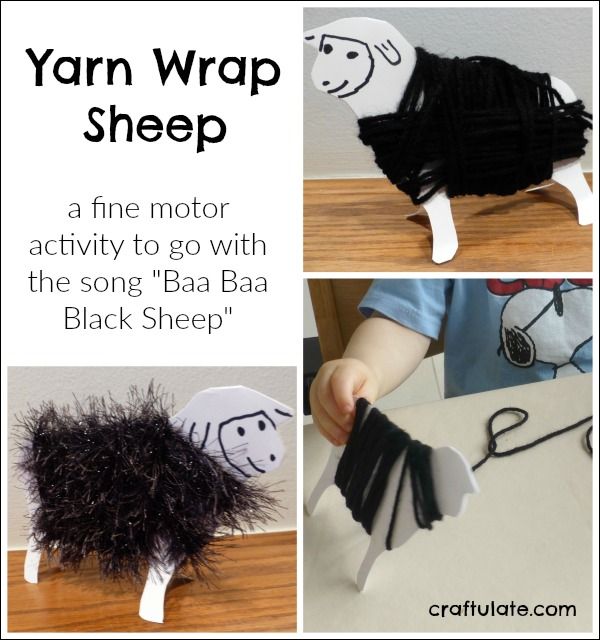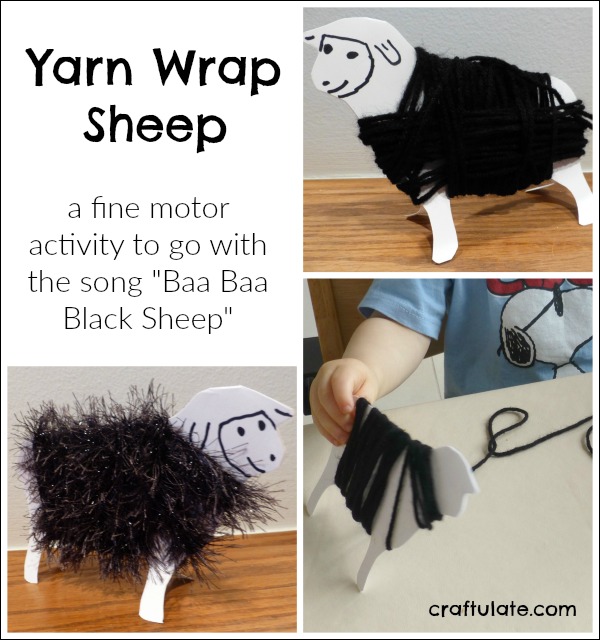 Moon Dust Sensory Tray
I was inspired by The Imagination Tree to make this black sensory tray. Anna suggests combining salt, black food colouring and silver glitter. I almost managed that by using salt, black icing paste and gold glitter. Yes, the paste was way harder to mix into the salt than the food colouring would have been, but it's all I had! In the end I sort of mashed it together with a fork and it turned out fine. Then with the glitter it looked rather special!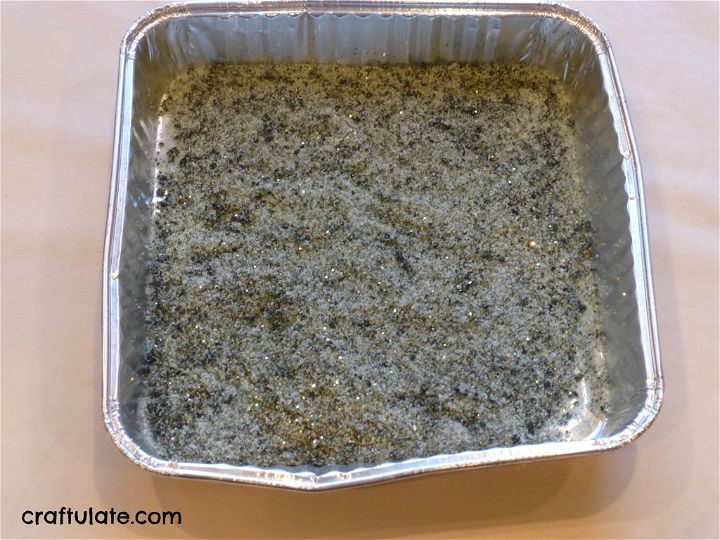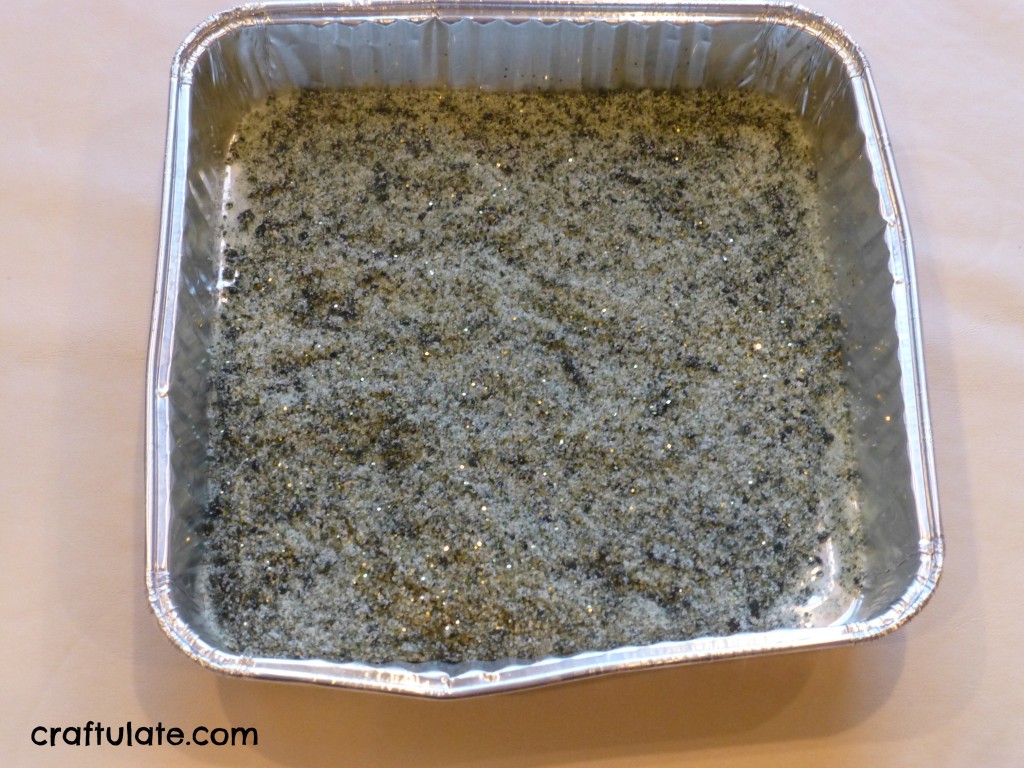 I gave it to F with a craft stick and he immediately started stirring. Then he got stuck in with his hands – what a funny texture!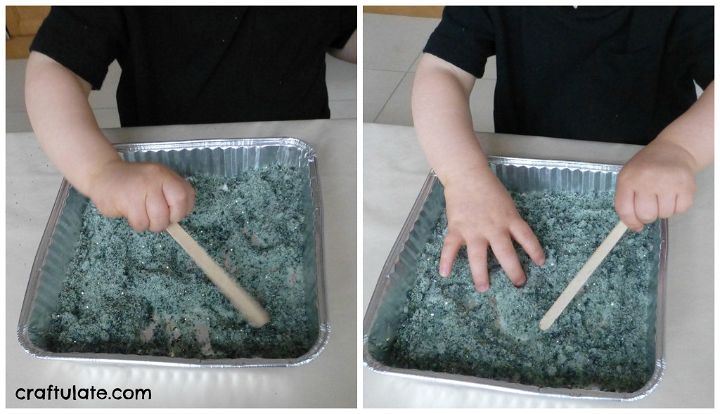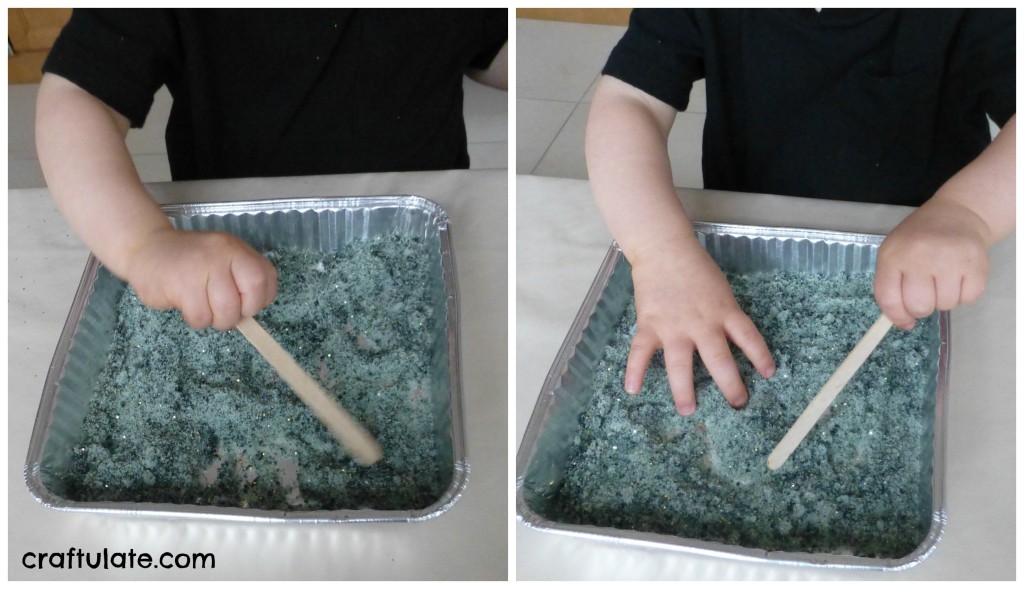 Things started to get rather messy when he began picking up large handfuls of the "moon dust" and letting it trickle out. But I was so pleased that he liked it!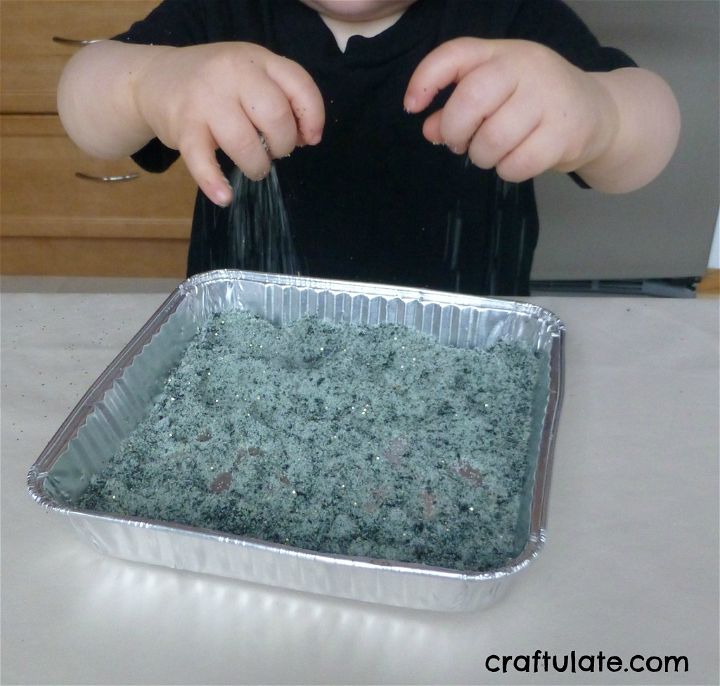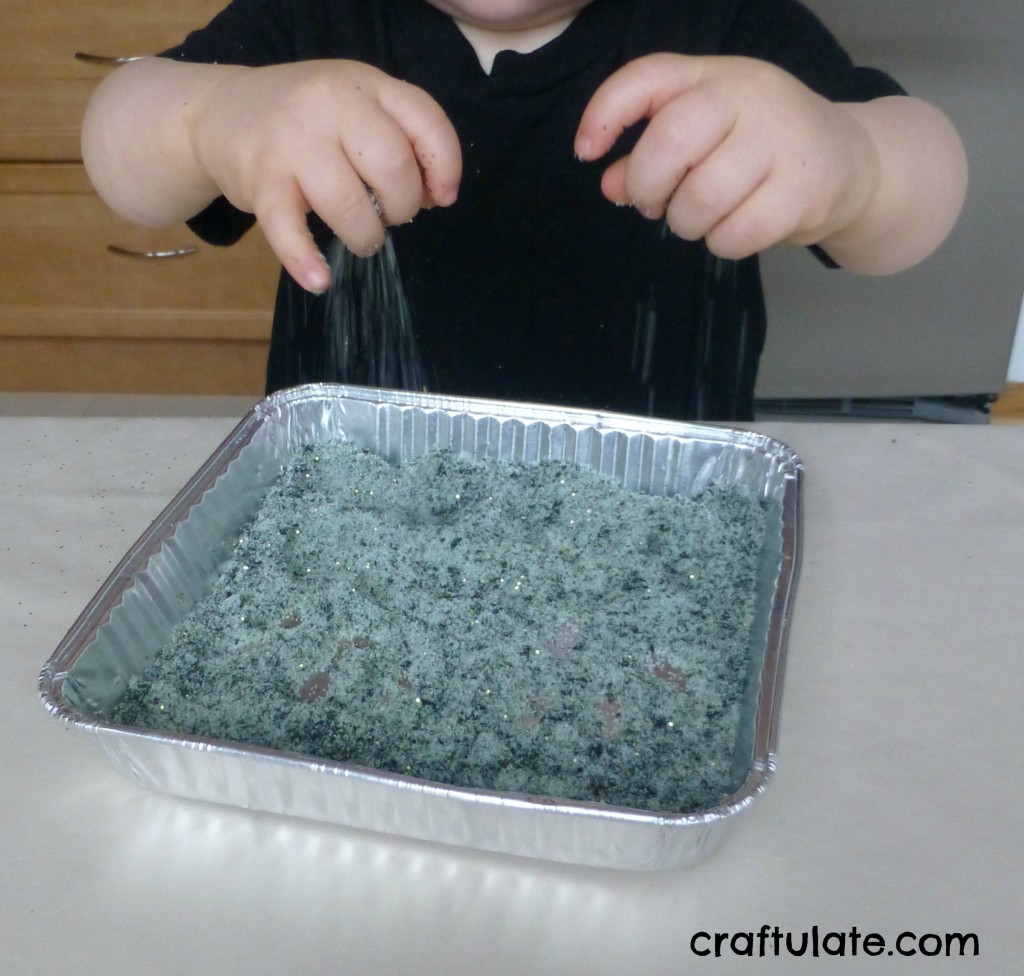 Chalkboard Tray
This chalkboard was made from contact paper and an upcycled tray.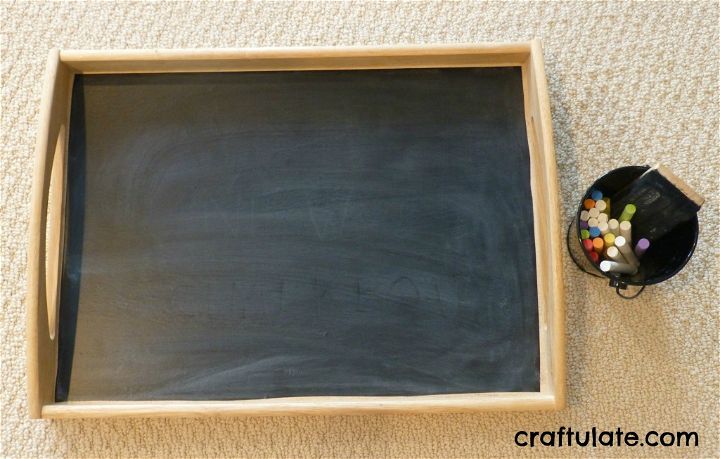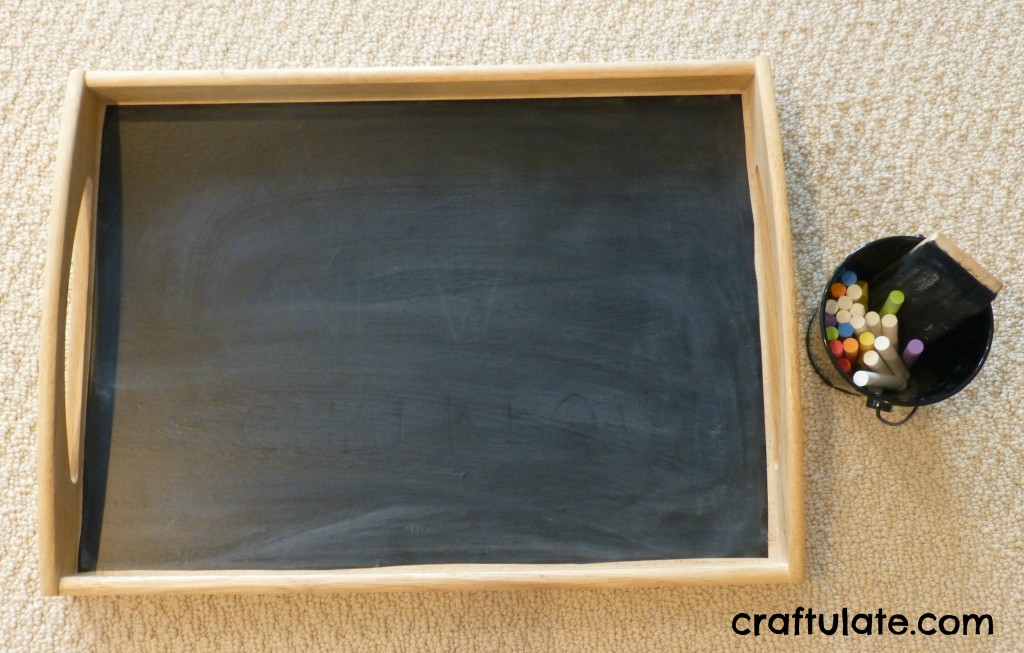 Scratch Art
I bought a little mini scratch art kit for $1 that had a pre-printed image. I gave F the scraper* and showed him how the rainbow colours come through the black. He was pretty interested but didn't quite have the ability, so we'll try it again at a later date. We could even make our own – here's a great tutorial from Frugal Fun 4 Boys.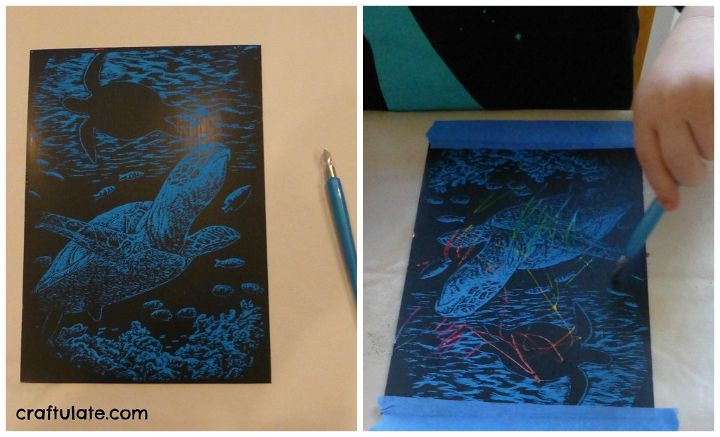 *My son is only 2 and was carefully supervised with this tool. Please be careful if you decide to try scratch art with young children.

Black Container of Black Stuff
I put together a container for F filled with interesting black items. This was the hardest one yet as he just has no black toys!