This bird nesting material activity is a great way for kids to help provide for the birds!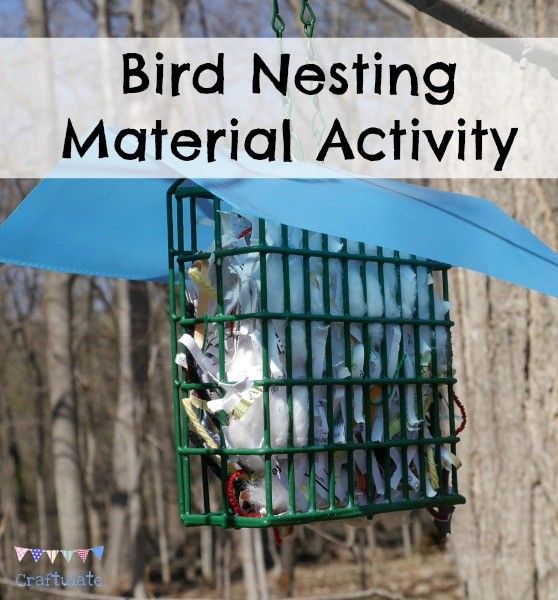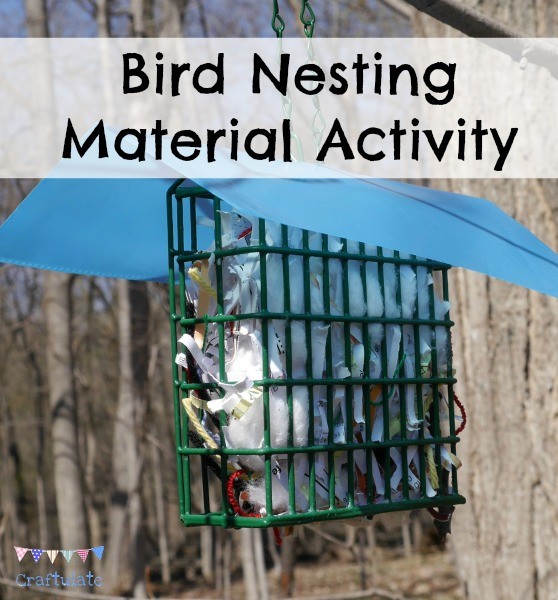 The following post contains affiliate links, which means that at no extra cost to you I can make a tiny bit of money to help support this blog. Thank you!
Unfortunately I got a little late in posting this but some birds make more than one nest so I thought it was still worth sharing – or you could just make a note of it for next spring!
As well as commercially bought bird feeders we have enjoyed making two other types of bird feeder – one using a cardboard tube and one from bacon fat. But we can provide more for our birds than just food and water – nesting material!
Nesting materials can be all kinds of things from around the house:
Shredded paper
Cotton balls
Twigs and sticks
Moss
Yarn and thread
Straw
Feathers
Human hair or pet hair
Note: Some sites suggest providing dryer lint, others advise against – up to you but we decided not to use it.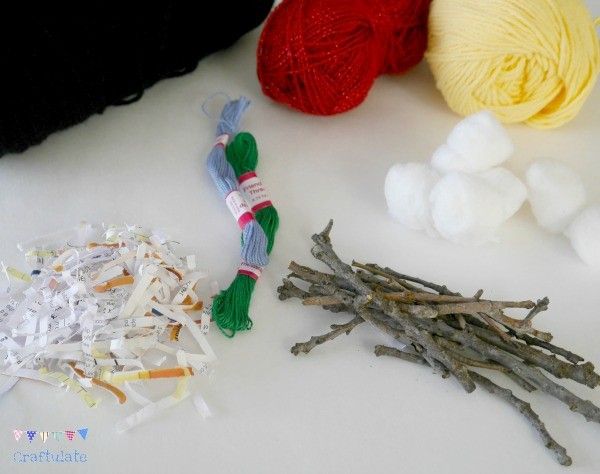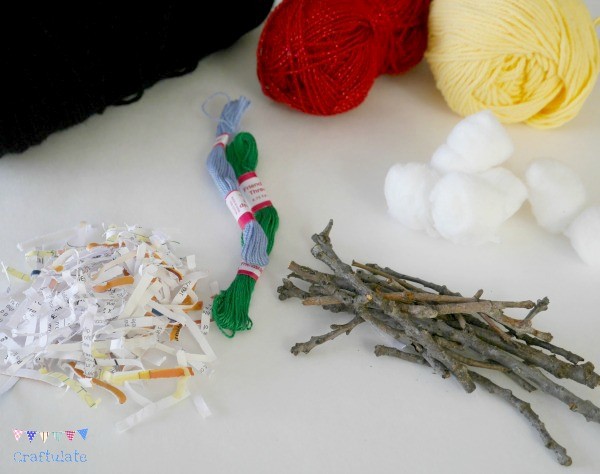 Our first job was to collect the items and then cut the yarn and thread into pieces maximum 6″ long. This was good cutting practice for F!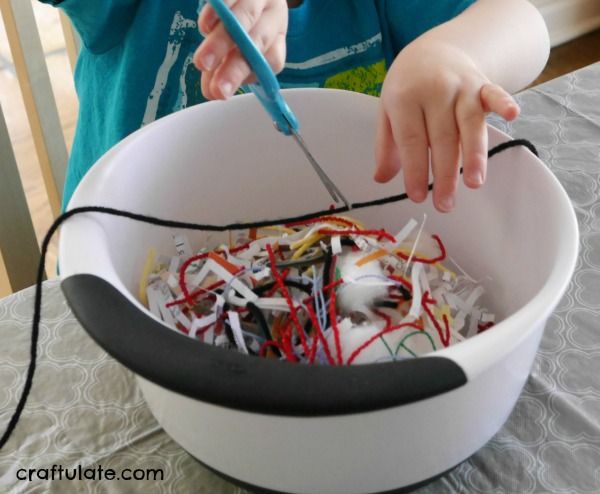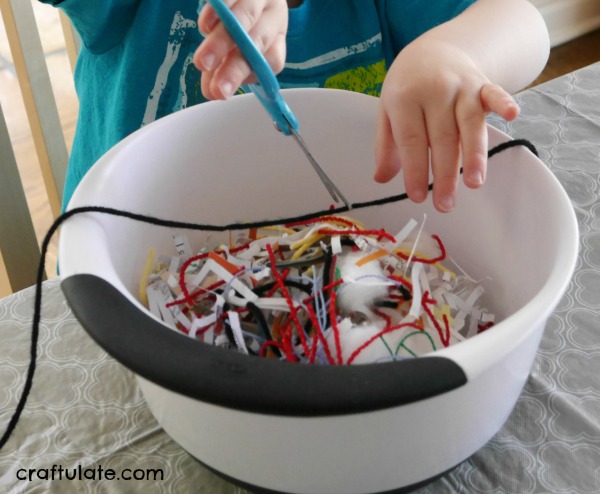 We used a suet feeder cage to hold it all in.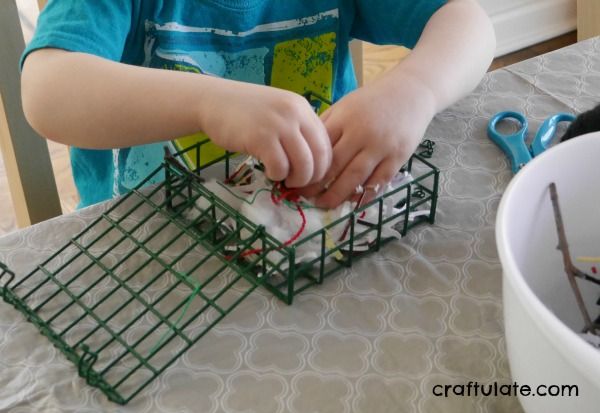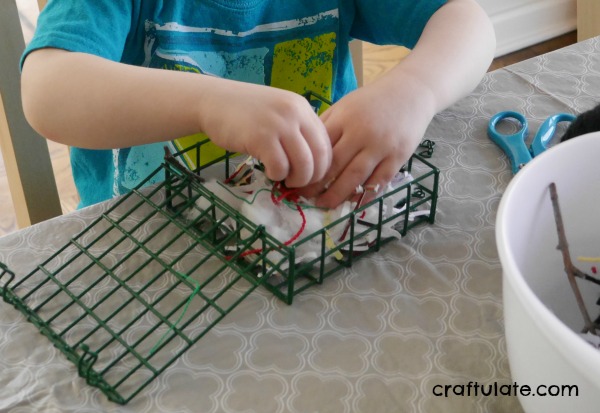 I made a little roof for it from a plastic file folder, because soggy nesting materials aren't particularly inviting to birds! F proudly carried it outside and we hung it up in the tree.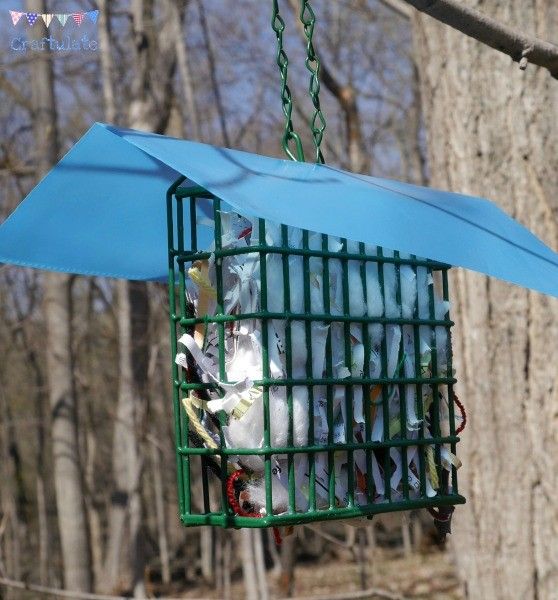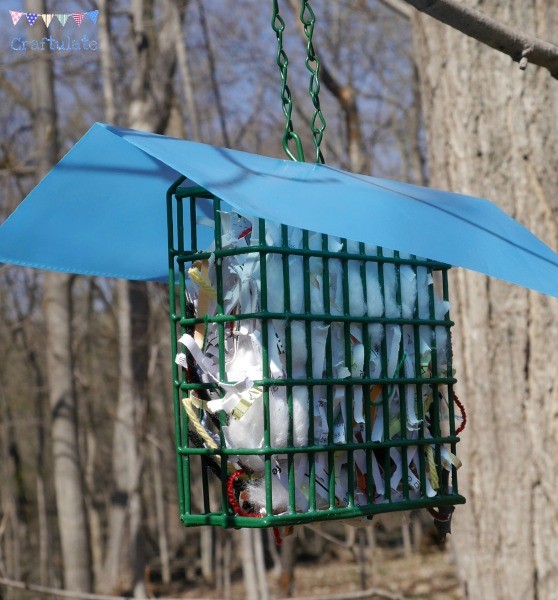 It was a lovely feeling knowing that our contributions might help to keep some baby birds warm over the next few weeks!