It may be winter here now but we haven't given up on our water table just yet! We brought it inside, filled it with BEANS and made a sensory table!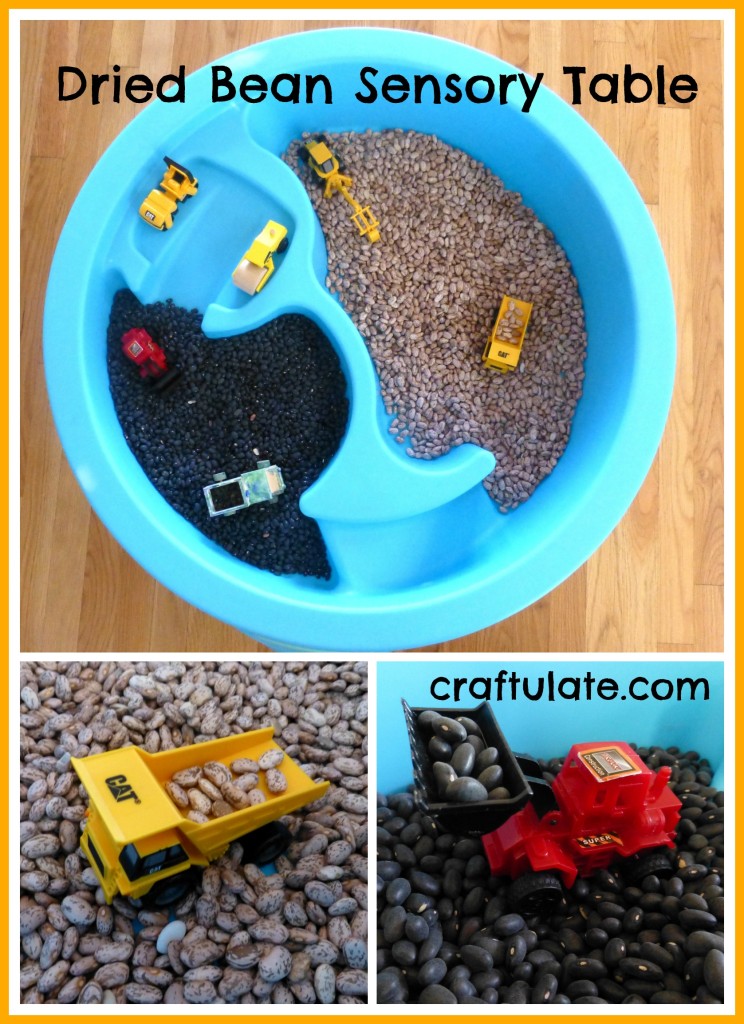 The following post contains affiliate links, which means that at no extra cost to you I can make a tiny bit of money to help support this blog. Thank you!
I was at my friend Sara's house a few weeks ago (she of Easy Car Cake fame) and saw this great idea. My son absolutely loved it!
F has been missing his gravel tray for his construction toys (which he played with for weeks!), so I was happy to make him his own "bean table" at home the very next day. I bought two kinds of beans from the dollar store: black beans and pinto beans. I poured them into the water table and added some construction toys.
F absolutely loved that he could still play at the water table! Lots of pouring, scooping and dumping fun.
And just in case you're wondering, yes, the two types of beans DO get mixed up. Not least because there is an oh-so-tempting ramp connecting the two parts. Every now and then we separate them back out again but it's not a big deal. This is such a great way to get even more use out of our water table!