It's the second week of Fine Motor Fridays! We had SUCH fun with this spray painting activity, not least because it also included bashing chalk and spraying water!



The following post contains affiliate links, which means that at no extra cost to you I can make a tiny bit of money to help support this blog. Thank you!
The idea behind this activity is to practice using a spray bottle. Now, I could have filled spray bottles with watered-down paint and got him to paint that way, but I'm just a teensy bit too scared of the mess. So we used a technique where we sprayed water onto powdered tempera paint. However, I decided to make our own powdered paint from chalk.
I put some sidewalk chalk into resealable bags to try and reduce the chance of spills. Then I provided F with a toy hammer.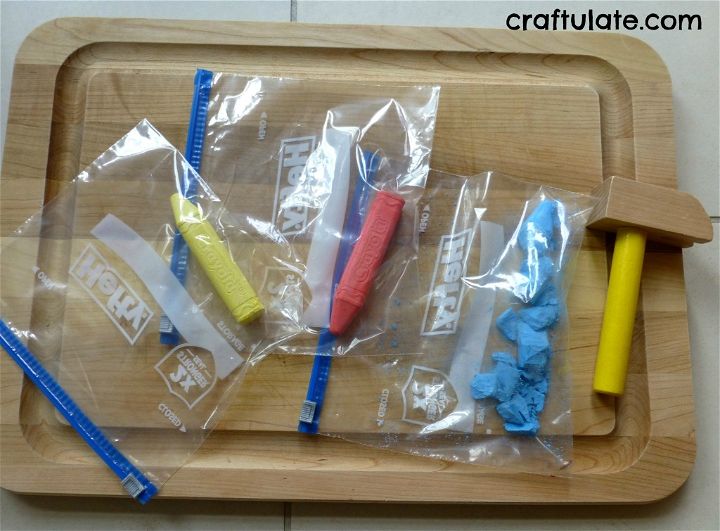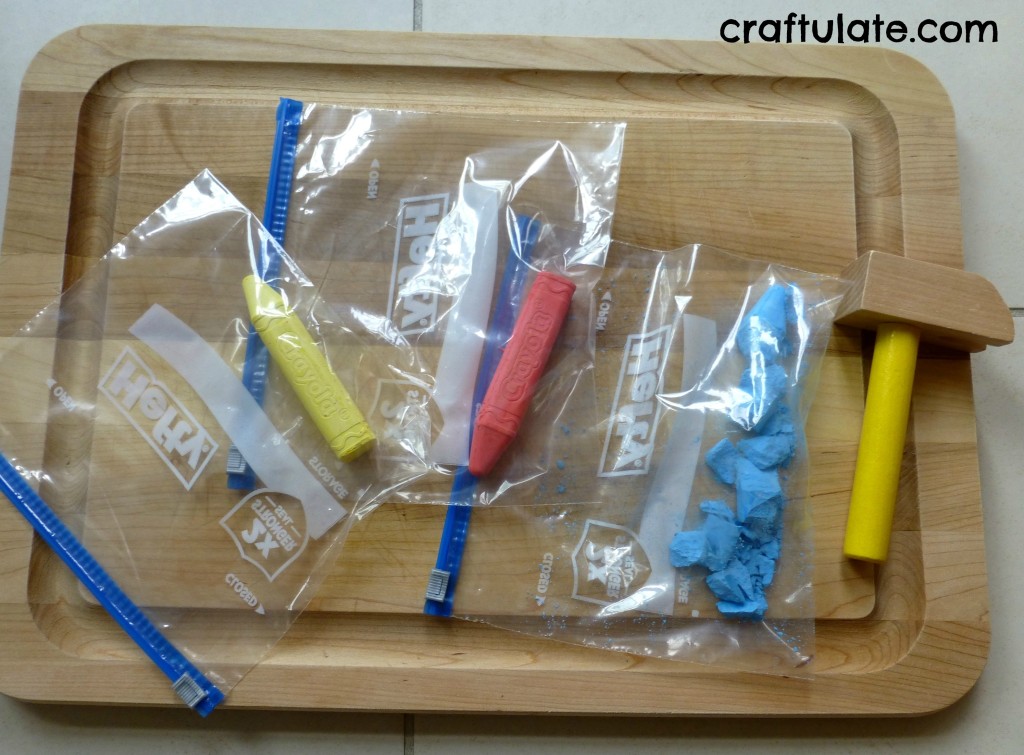 He had a good attempt at bashing the chalk into a powder but I had to finish off as it got too noisy for him!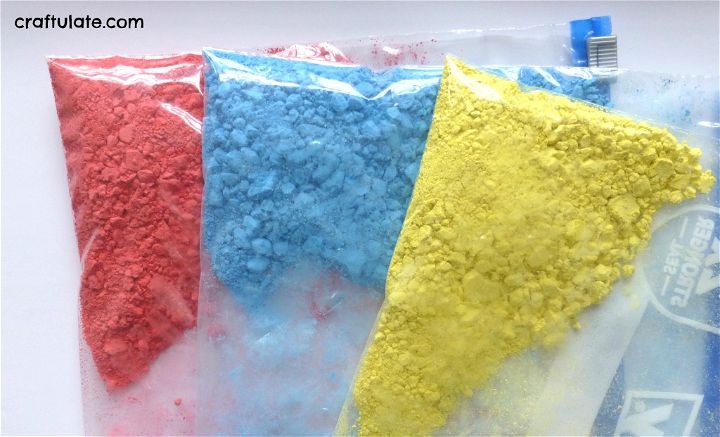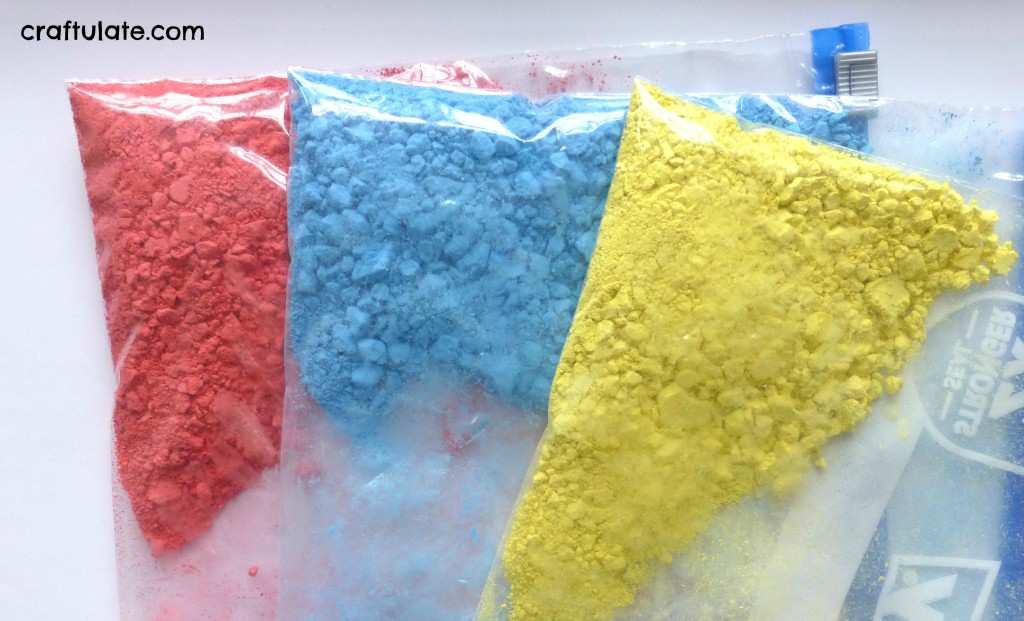 The next day I got a large sheet of fingerpaint paper and fitted it inside a cookie sheet. I sprinkled some of the powdered chalk over the paper and gave F a spray bottle filled with water.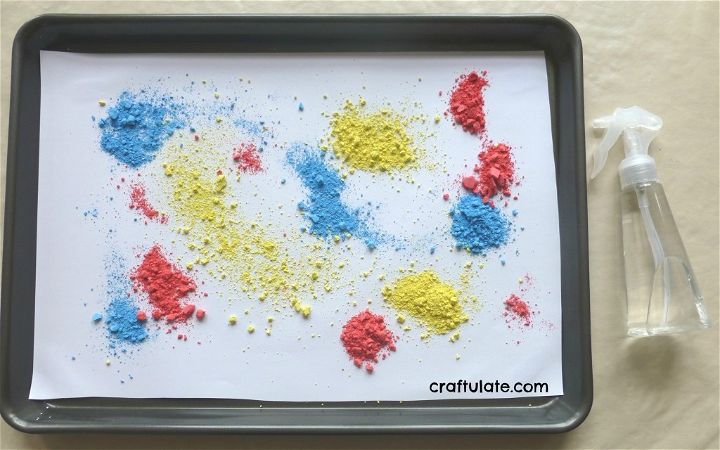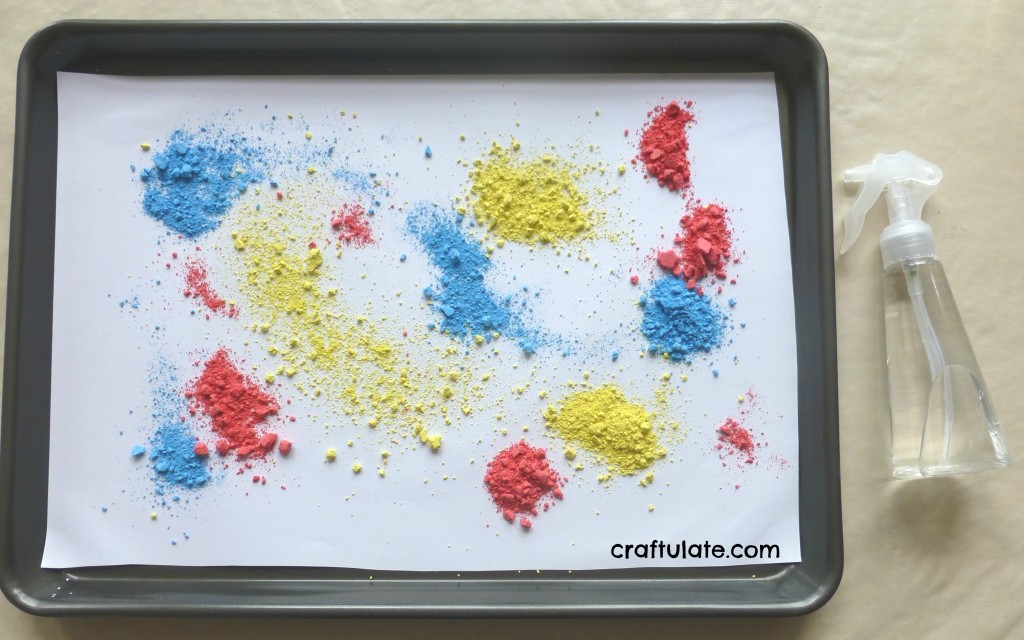 The squeezing action that is needed to spray the water was great fine motor skills practice for him. It builds up muscle strength and tone, too!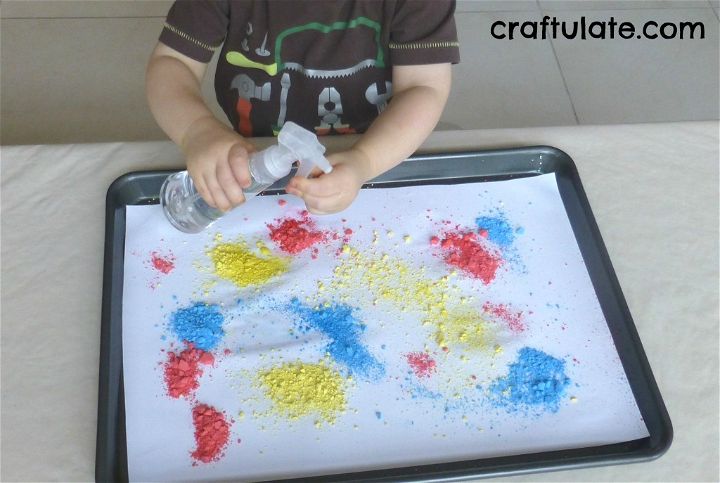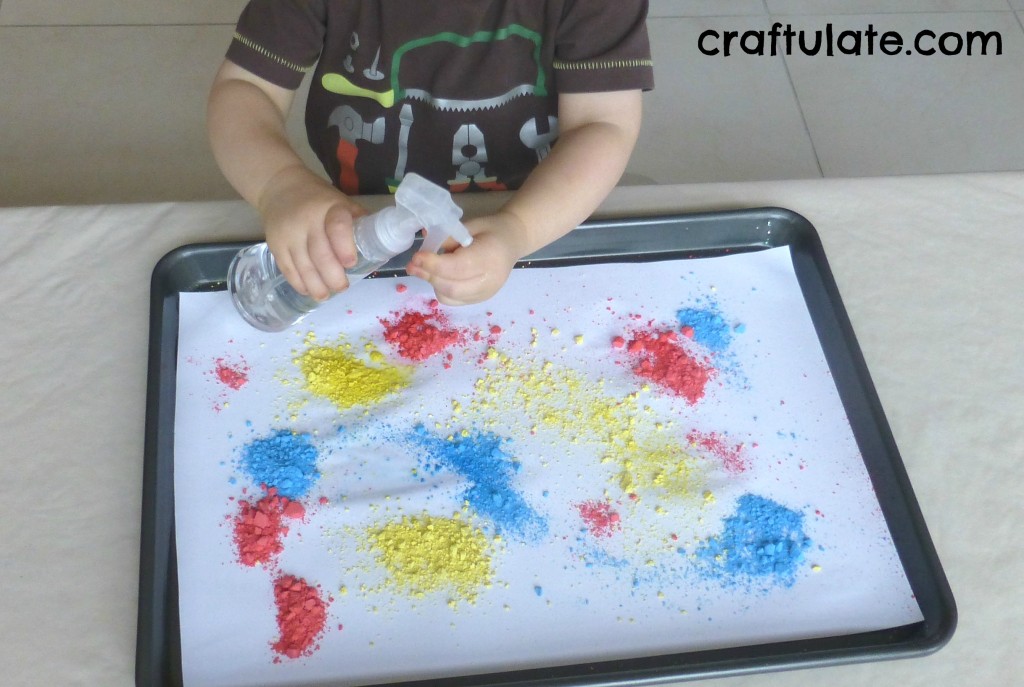 He needed some "directional assistance" with where to spray the water, but every now and then he actually got some water on the paper. The chalk started to dissolve and the colours began to merge together. We stopped when the paper was saturated!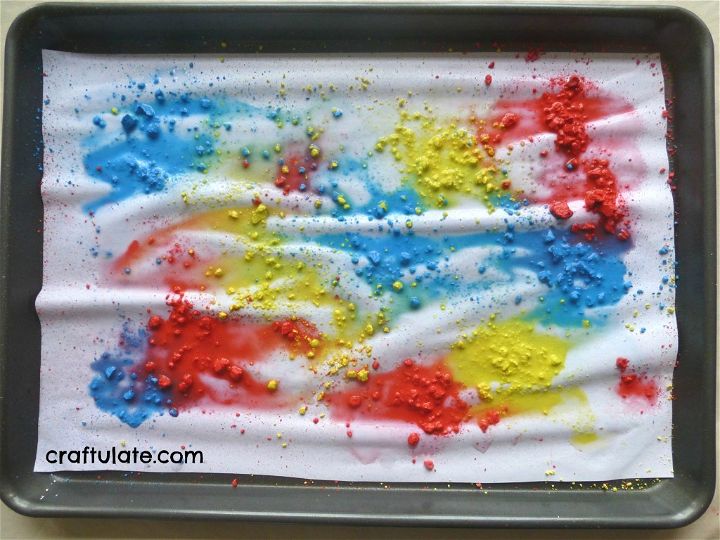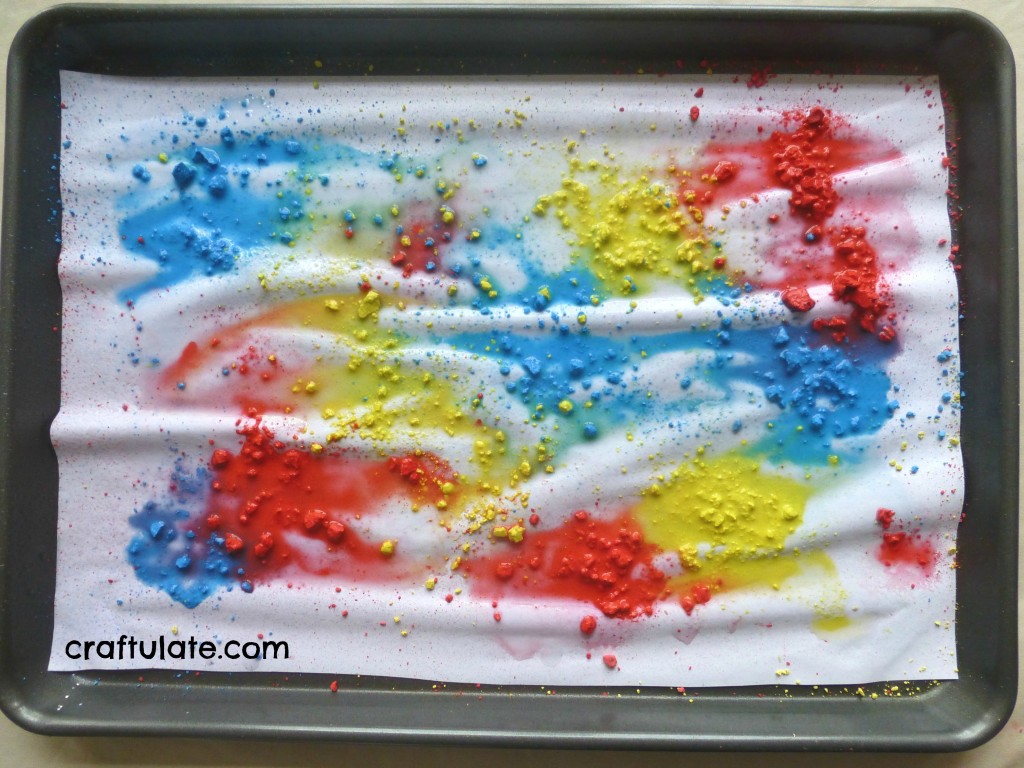 As it was starting to dry I realised that there were some large lumps of chalk remaining, so I tried to brush these off. In doing so I messed with the painting but when it had dried it was still quite an interesting piece of artwork.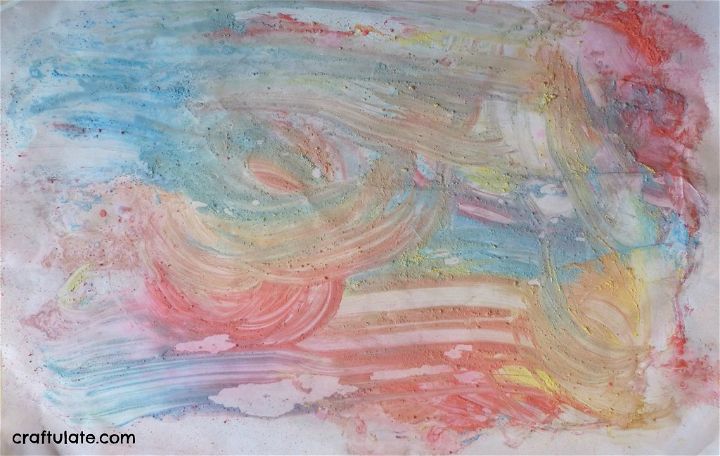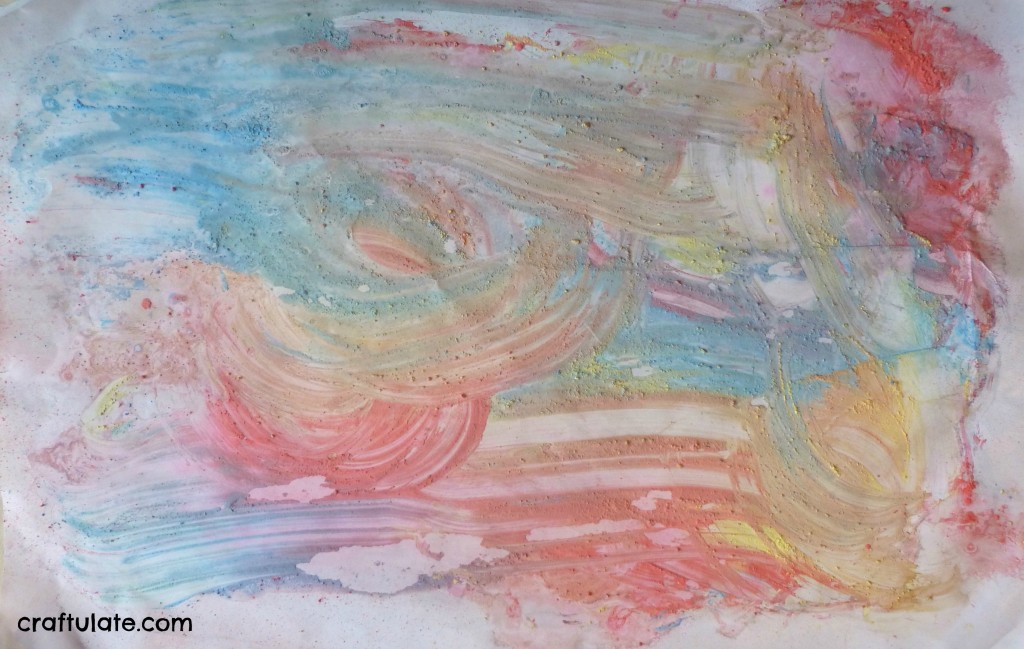 But it made me realize that I should have included sifting as part of this activity! As we had lots of chalk powder left I thought we should try this again. So I put the chalk into little bowls, and provided a spoon and sieve.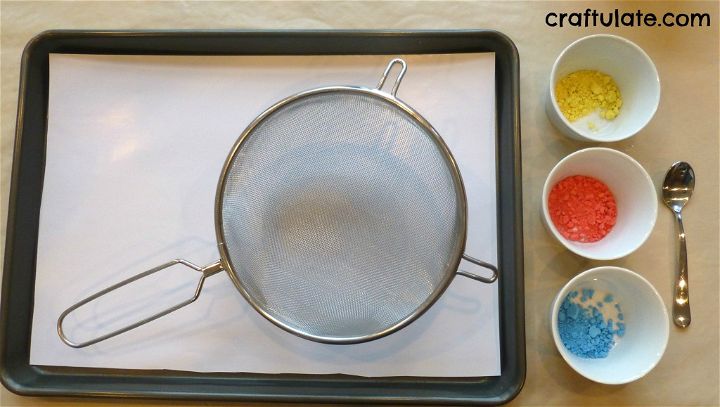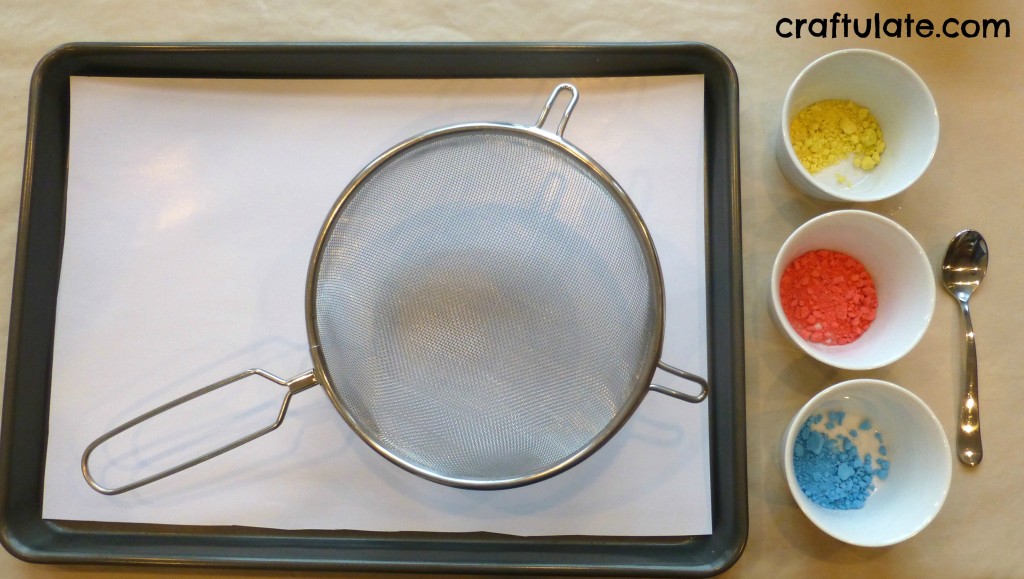 F was definitely intrigued by this and immediately started to spoon the chalk into the sieve. There was some good hand-eye co-ordination going on!
We used a LOT less chalk this time, and it was a lot finer after being sieved. Again F sprayed the water over the chalk. And the table. After the artwork had dried, I lightly brushed off the loose chalk.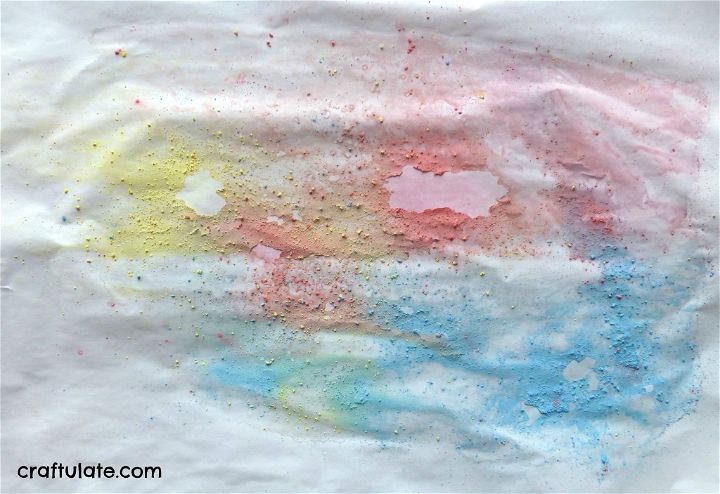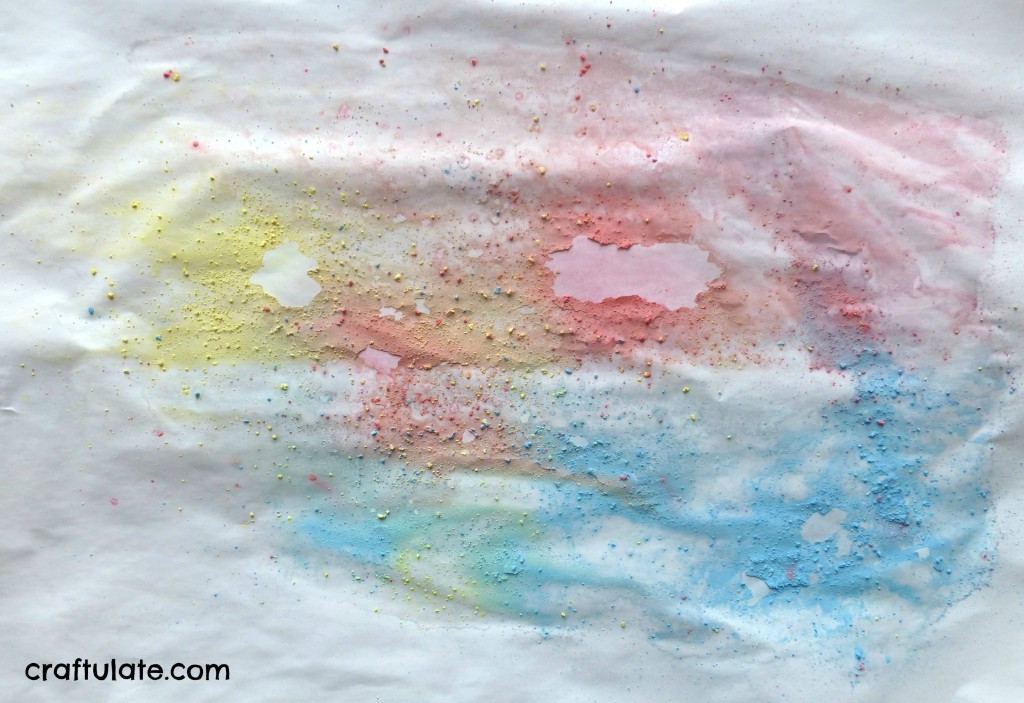 OK, so this wasn't his best finished artwork. This was definitely about the process, rather than the product, but we had a good time – and the water spray bottle now resides by the side of the bath for extra spraying practice!
Check out these other great fine motor skills activities!