This ribbon blanket craft is really easy to make and you only need two small scraps of fabric and assorted ribbon.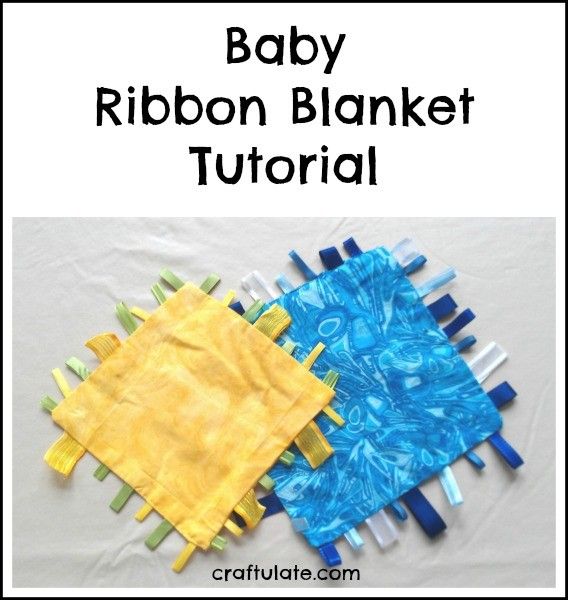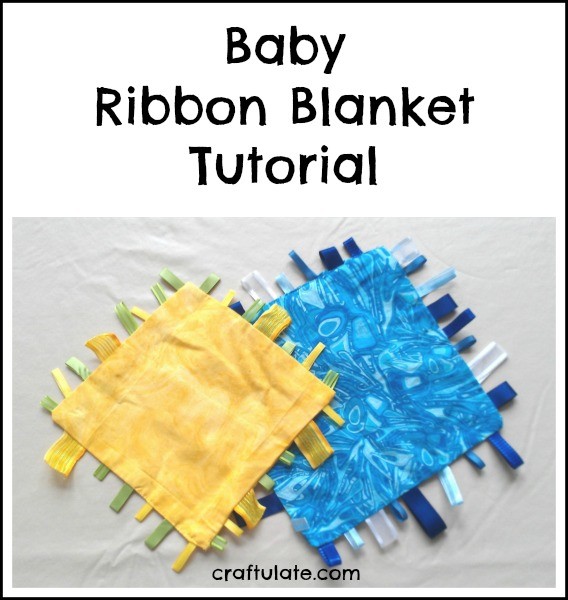 Firstly cut out two squares of fabric (actually, they could be rectangular, or triangular – but both shapes need to be the same). On the right side (front of the fabric) of one of the pieces, pin small lengths of looped ribbon at various intervals, making sure that the looped part of the ribbon faces INTO the centre of the fabric.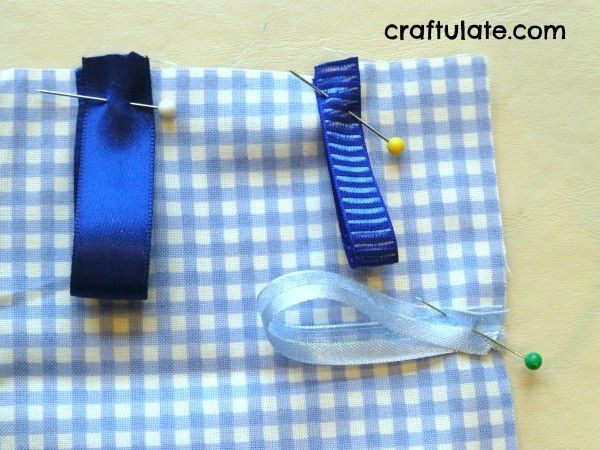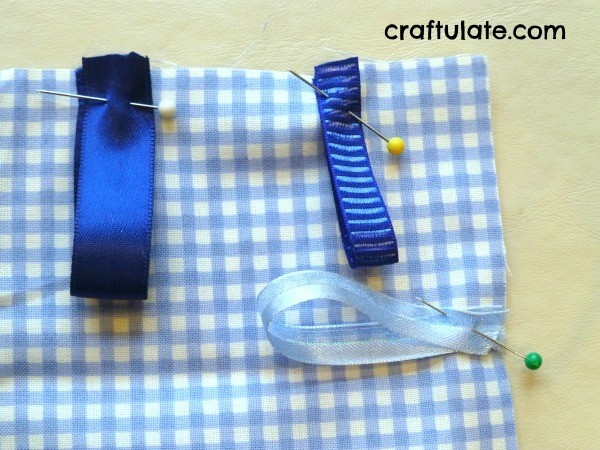 Place the other piece of fabric over the top (right sides together), adjust the pins to include it, then machine sew around the edges, leaving  a 1-2″ gap for turning inside out. Feed the blanket through the gap so it is the right way round.
At this point you may want to consider adding cellophane or anything else that makes a scrunchy noise when handled. The cellophane option will make the blanket more of a toy, whereas a version without will make the blanket more comforting.
If using the cellophane, cut it to fit and feed it through the gap. Then sew up the gap and you're all done!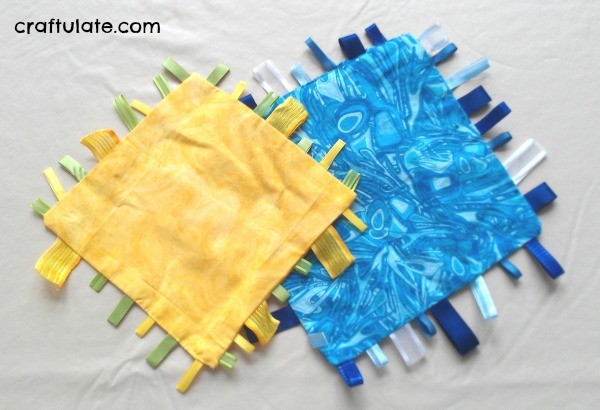 For some personalisation you could embroider the baby's name or initial in one corner!