This animal movement game works on various animal sounds and actions. Don't forget to grab the free printable!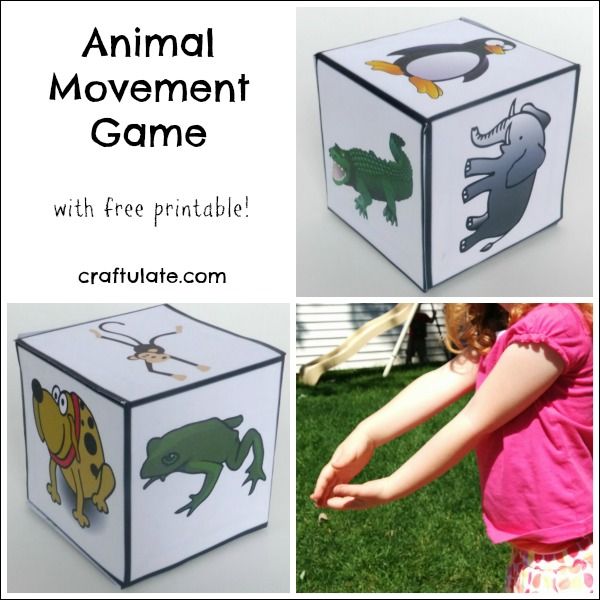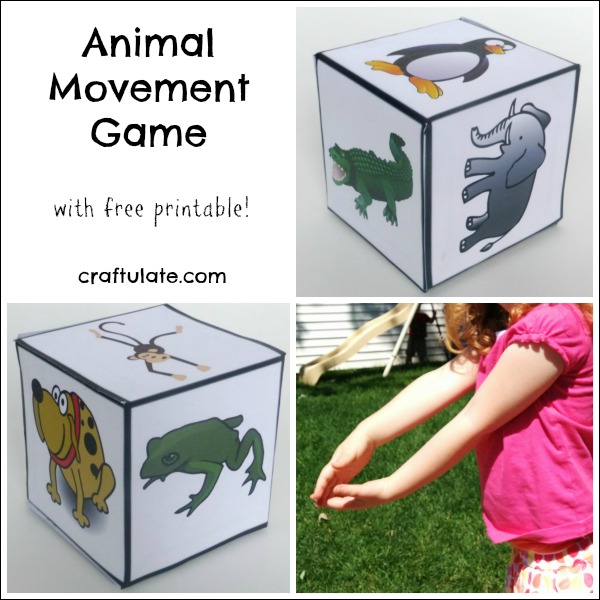 The following post contains affiliate links, which means that at no extra cost to you I can make a tiny bit of money to help support this blog. Thank you!
Using a cube template from whsdesign as a base, I added animal pictures to each face of the cube: crocodile, elephant, frog, penguin, dog and monkey. I chose these animals because they have distinctive movements associated with them.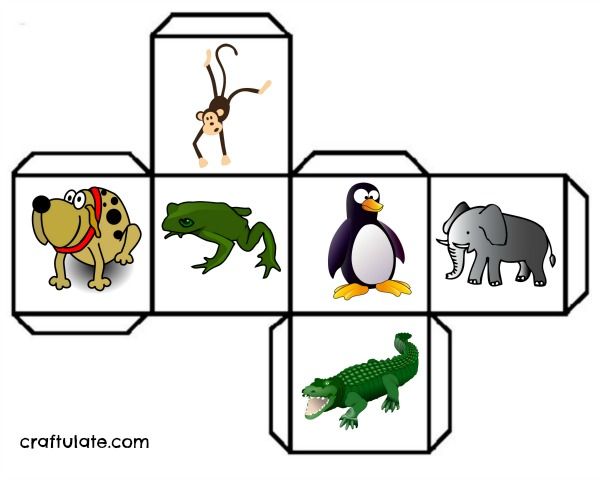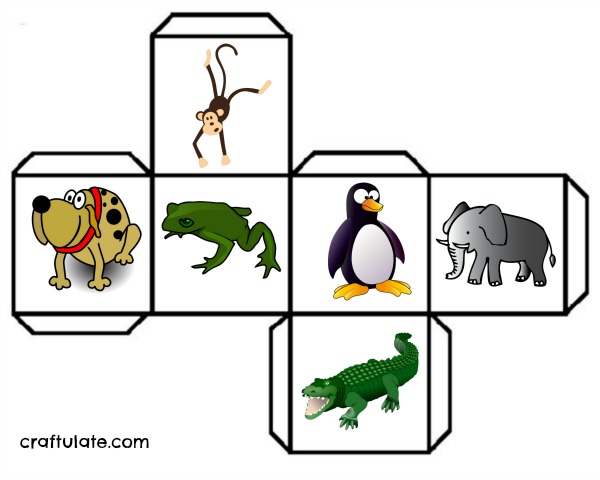 I printed the cube onto white cardstock, cut it out then glued it together.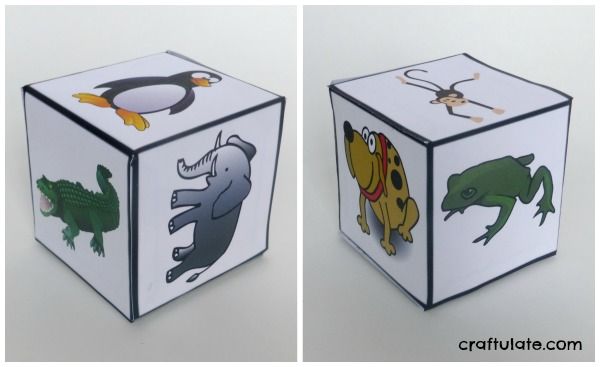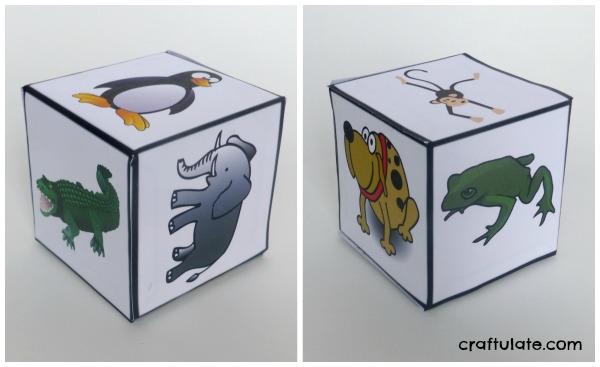 [bctt tweet="Kids can have some #grossmotor fun with this #freeprintable animal movement game!"]
I took the animal movement cube to a playdate with our friends from Lalymom. I explained that they roll (or gently throw) the die, and then everyone had to impersonate the animal that was on the top face of the cube. Here are some suggestions:
Dog: Imitate licking, panting,  tail wagging, barking, woofing
Crocodile: Opening and shutting straight arms held out in front, snapping noises
Penguin: Arms down by sides with hands turned out, waddling action
Elephant: Holding arm to side of nose as if it were a trunk, elephant trumpet noises
Frog: Squatting down and making jumps, gribbit noises
Monkey: Pretending to swing from trees, scratching, eating banana, lots of "oo-oo-ee-ee-aa-aa" sounds!
Miss 4 absolutely loved it (after she got over the lack of zebra on the cube) and delighted in doing all the animal impersonations. F and Mr 1 joined in when they felt like it!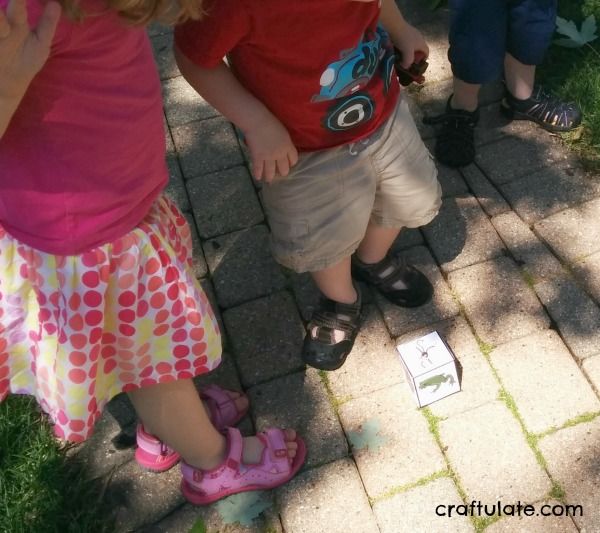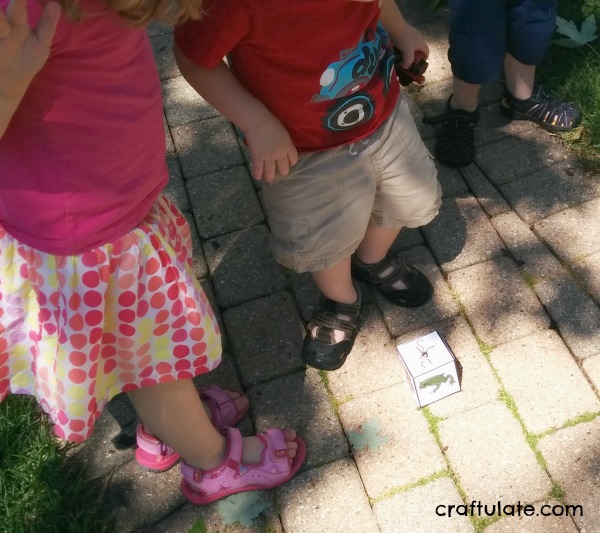 A frog!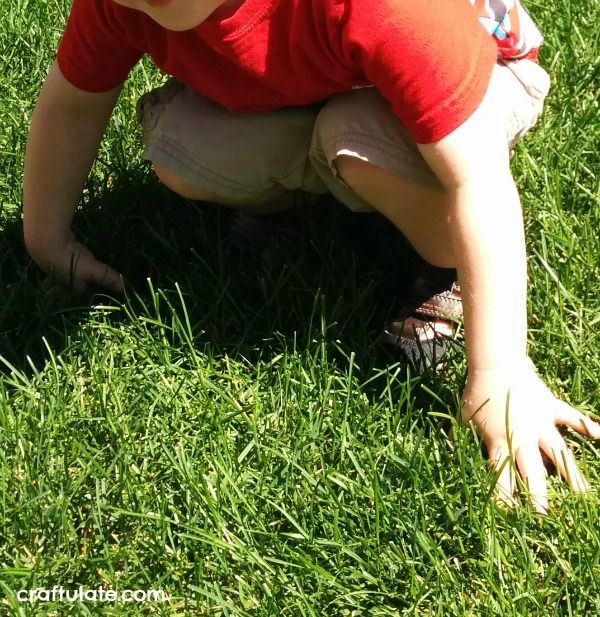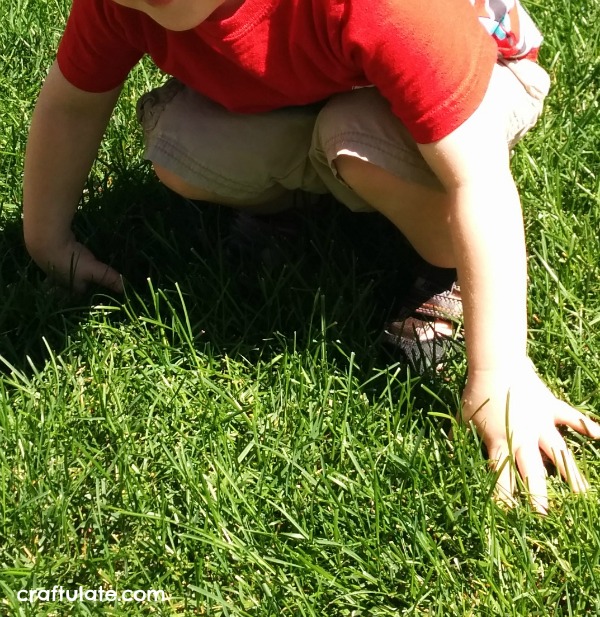 A crocodile!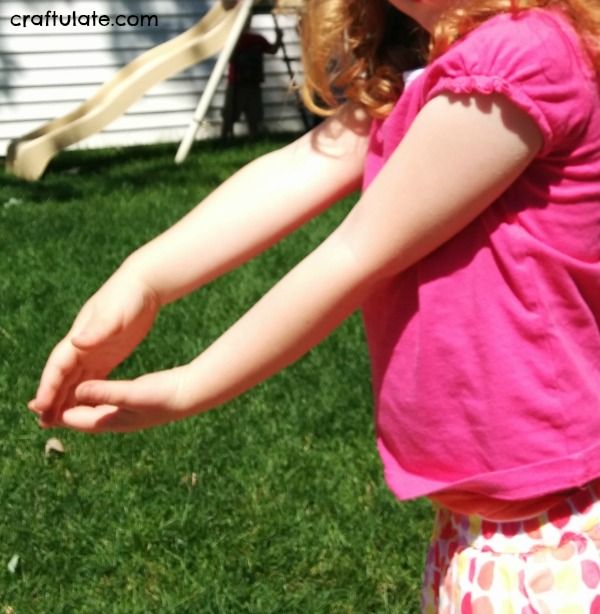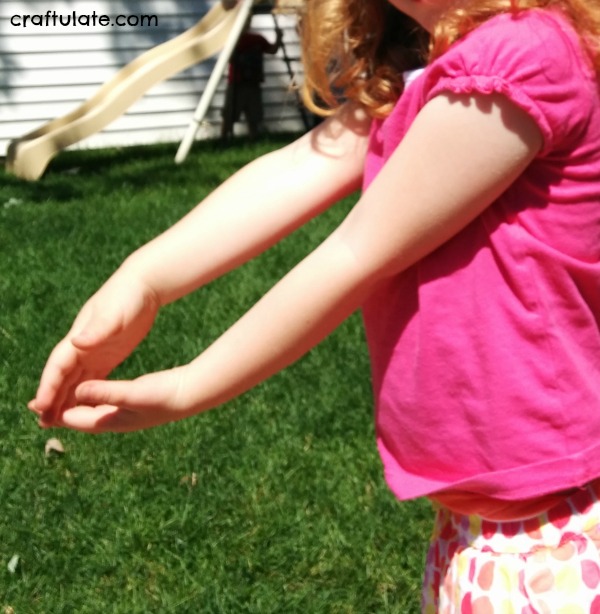 The next day F and I were stuck inside due to the rain. The game turned into a perfect rainy day activity!
This animal movement cube would be a great idea for an animal themed birthday party!