This acorn wreath for kids is a fun craft for when those acorns start dropping!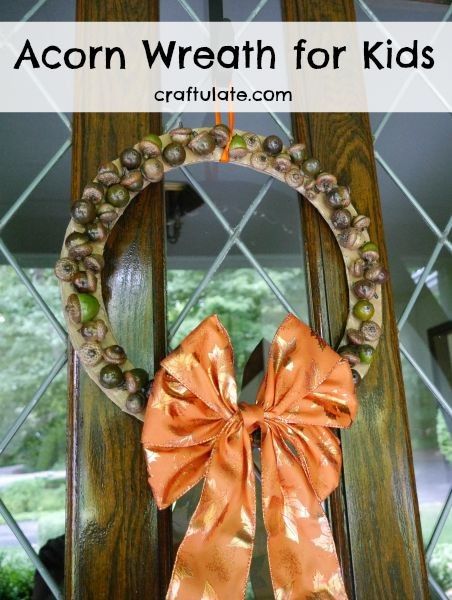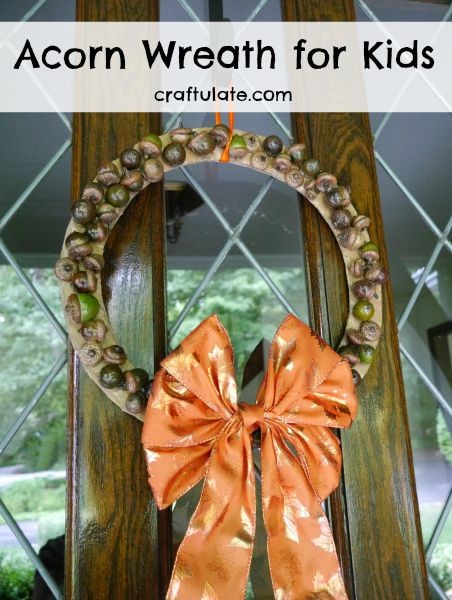 The following post contains affiliate links, which means that at no extra cost to you I can make a tiny bit of money to help support this blog. Thank you!
On a recent walk with my son, we started collecting some acorns. By the time we'd got home our pockets were full and we each had a project in mind.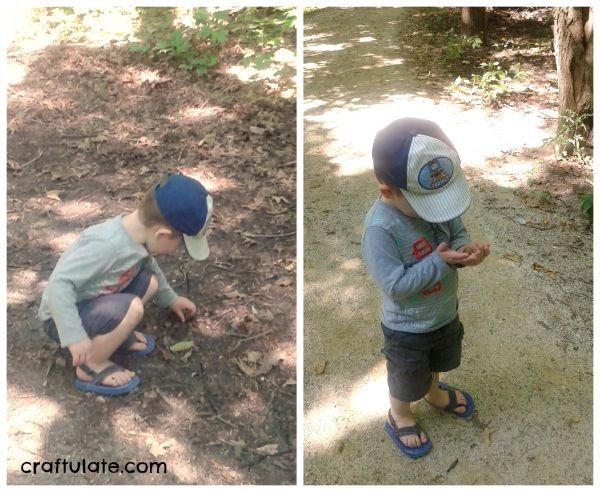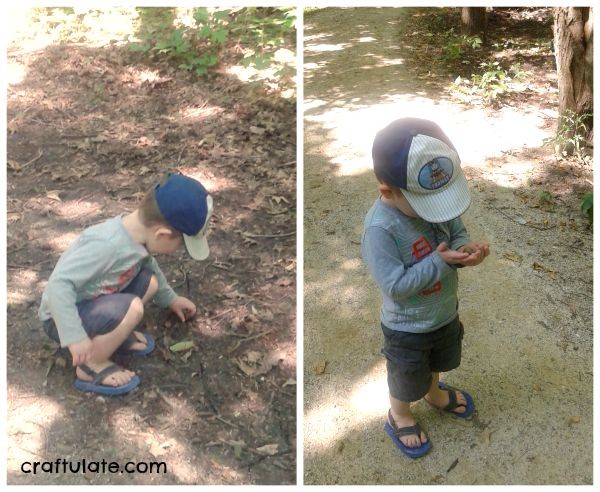 First we went and collected even more acorns from our garden – we wanted to make sure we had enough!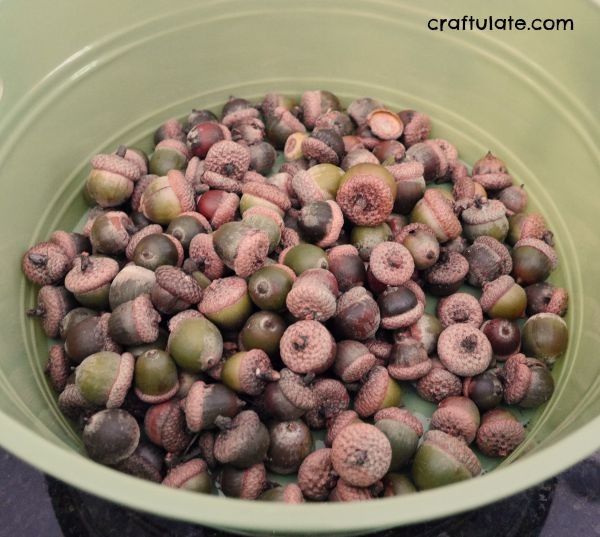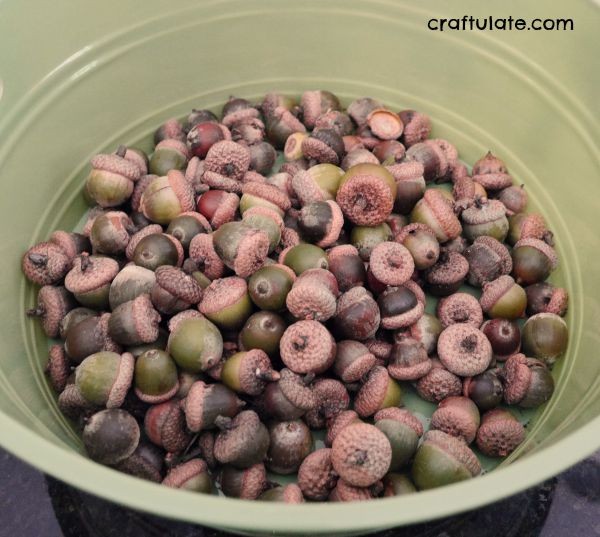 To make the acorn wreath, we used:
Acorns
Thick cardboard
Scissors
White glue
Mod Podge (optional, but recommended)
Ribbon
While F worked on his idea for a butterfly outline with acorns glued on, I cut out a wreath shape from thick cardboard. I later added another layer of cardboard to stabilize the wreath, so I'd recommend adding it on at the start instead. I added a generous amount of glue to the wreath and started attaching acorns.
When he had finished with his own project, he came to help me.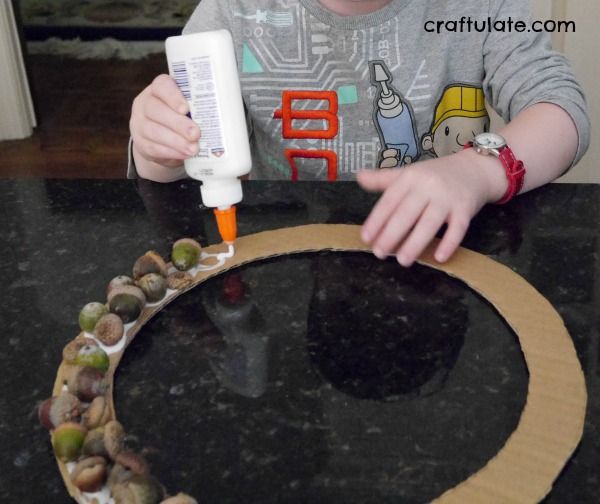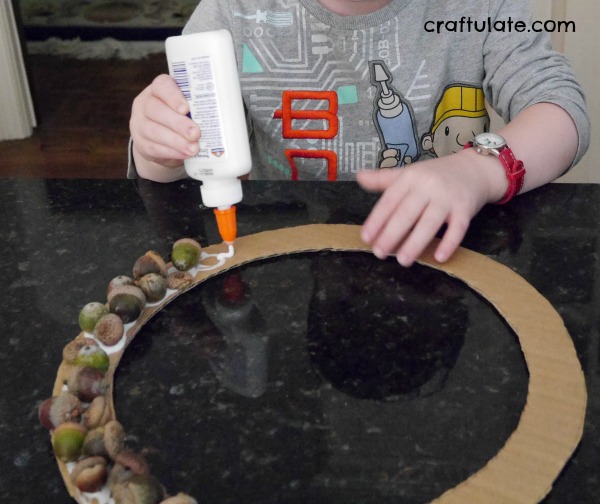 We let the wreath dry overnight, then cover it in a layer of Mod Podge (we used the washable children's version). This stage is optional but it gave the acorns a glossy shine and helped the acorns stick together.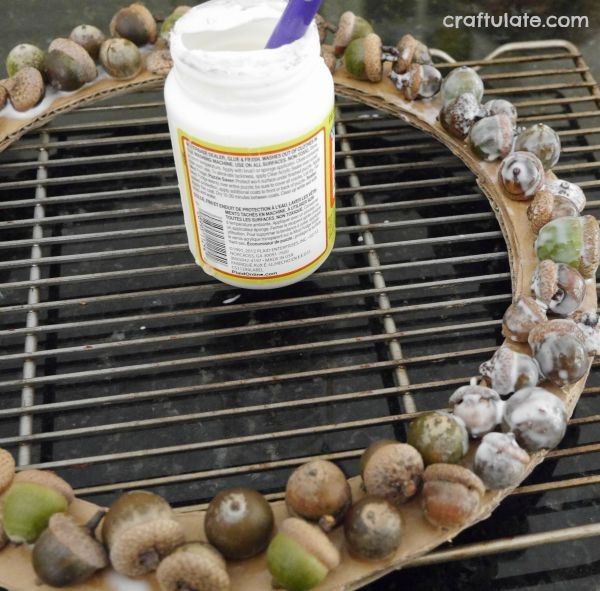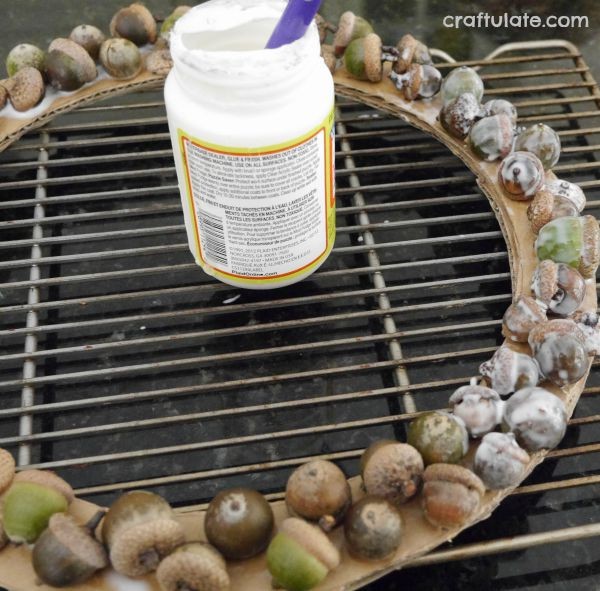 Once everything had dried I added a bow and hanging ribbon, then hung it on our front door.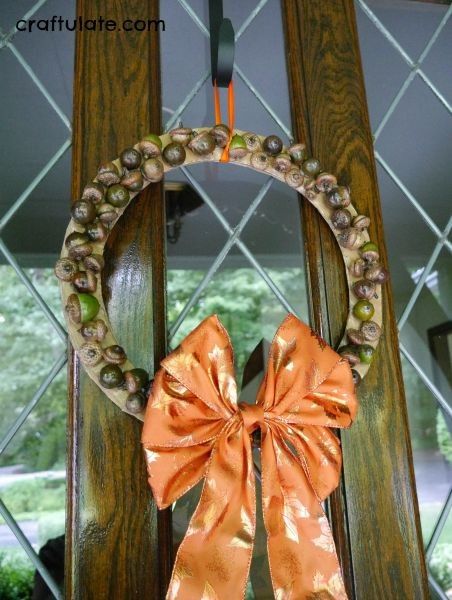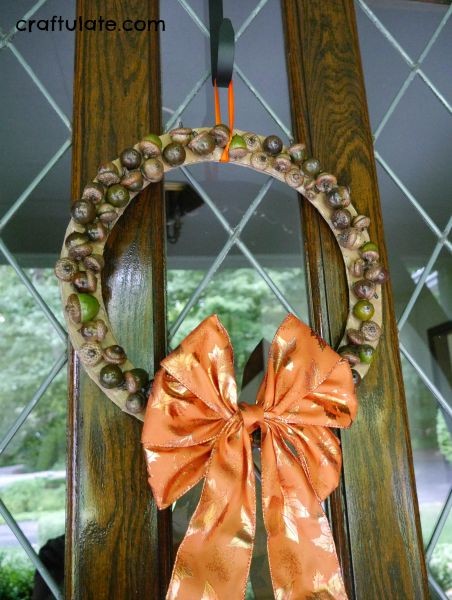 [bctt tweet="Acorn Wreath for Kids – a fun craft for fall! #kidscrafts" username="craftulate"]
Do you like this craft? It is one of many wonderful crafts featured in this book: Green, Crafty & Creative! Get your copy today!