The humble kitchen paper towel can be a very frugal way of producing interesting artwork. We tried making some of our own artwork but I have also listed lots of great ideas from around the web for paper towel art.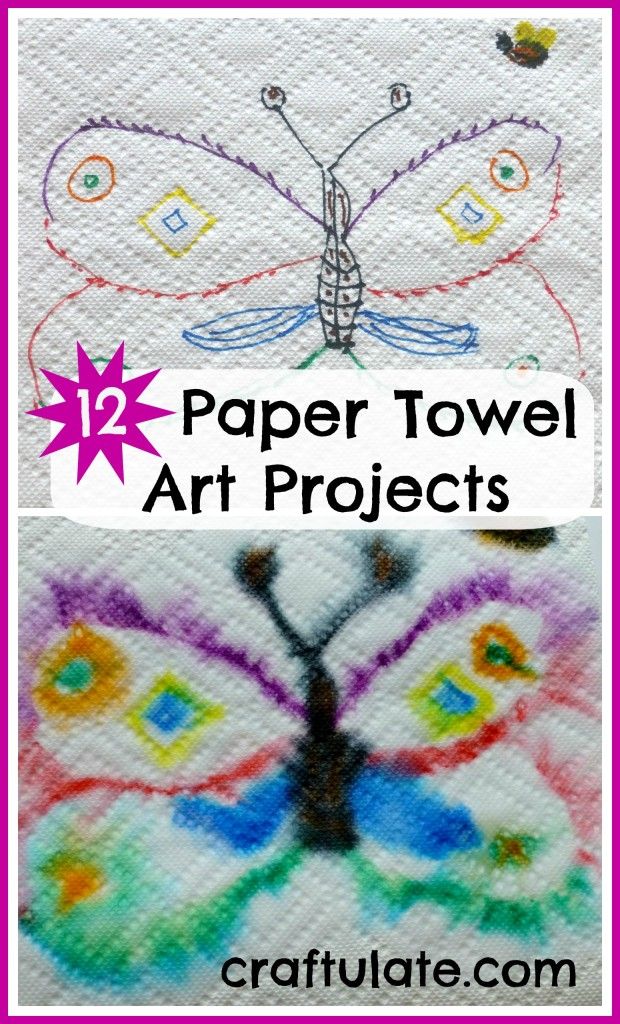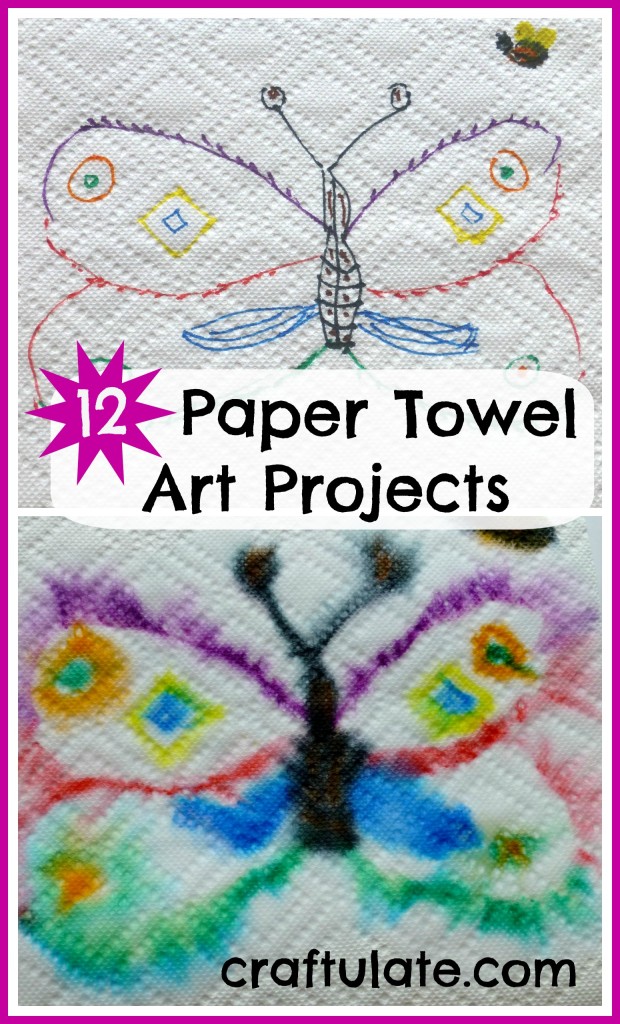 The following post contains affiliate links, which means that at no extra cost to you I can make a tiny bit of money to help support this blog. Thank you!
1. First of all we tried using "solid" watercolours and water.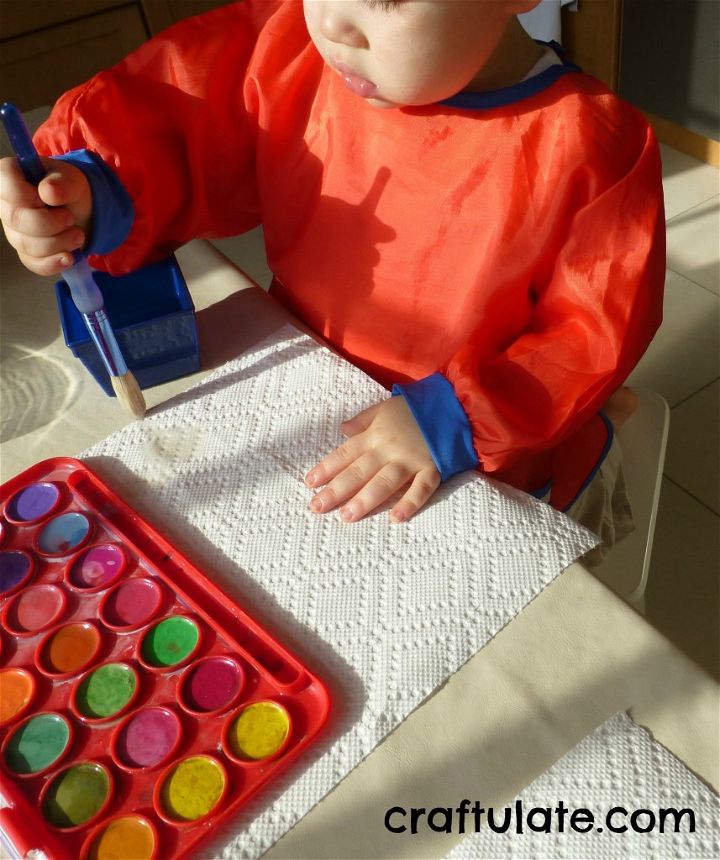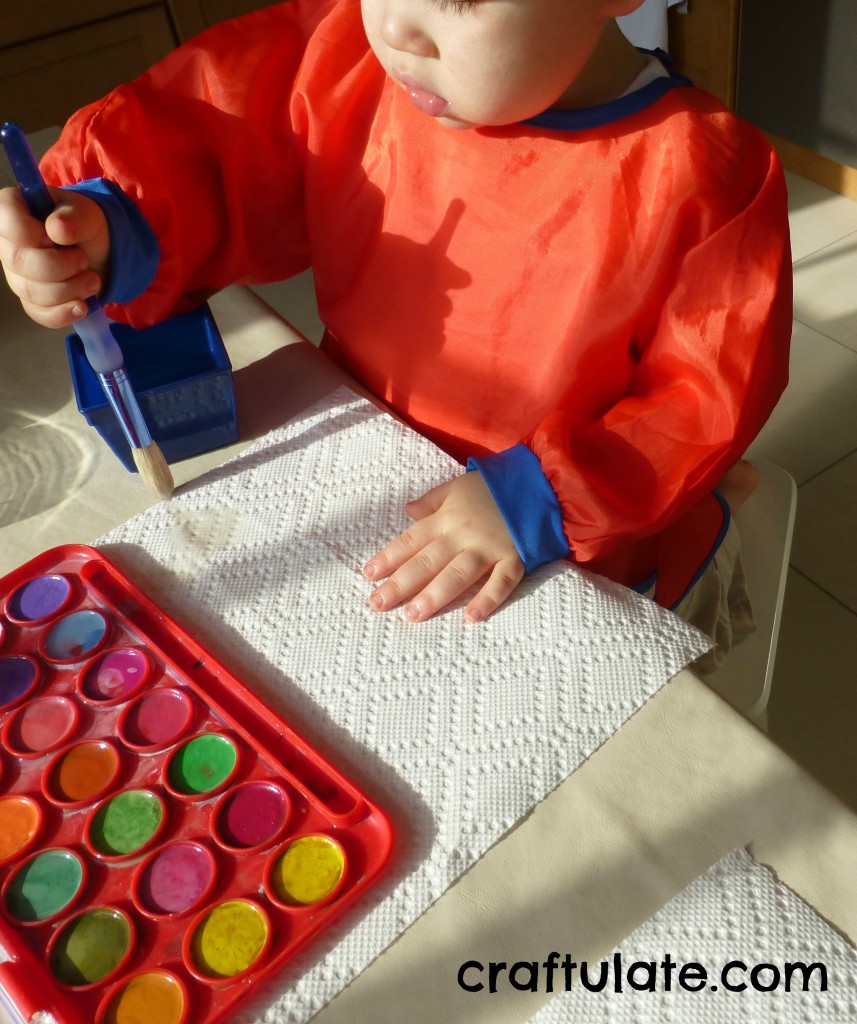 F very soon lost interest in this activity – he just didn't get results fast enough! My mother and I both had a go (her portrait of F is below on the left and my "fireworks" on the right). My mother commented that it wasn't a very satisfying method of painting, and she was quite right! So we moved on quite quickly.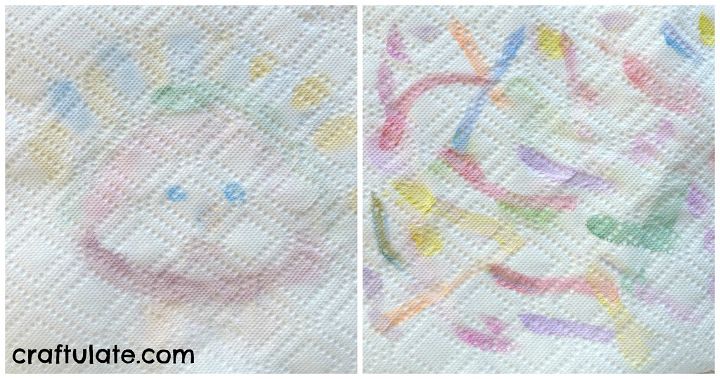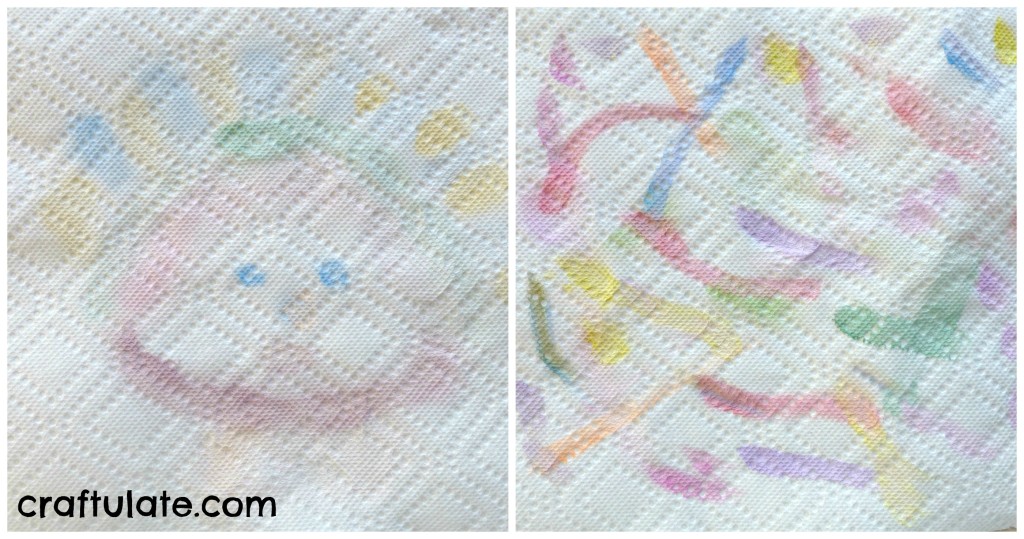 2. Our second attempt was to draw designs on the paper towels with marker pens, then spray on water.  F quite liked spraying the water but his aim wasn't too good so we had to assist him. 🙂 Despite his minimalist drawing, the finished artwork was still rather pretty.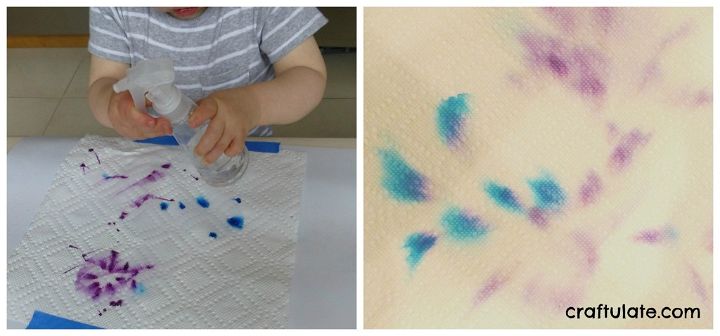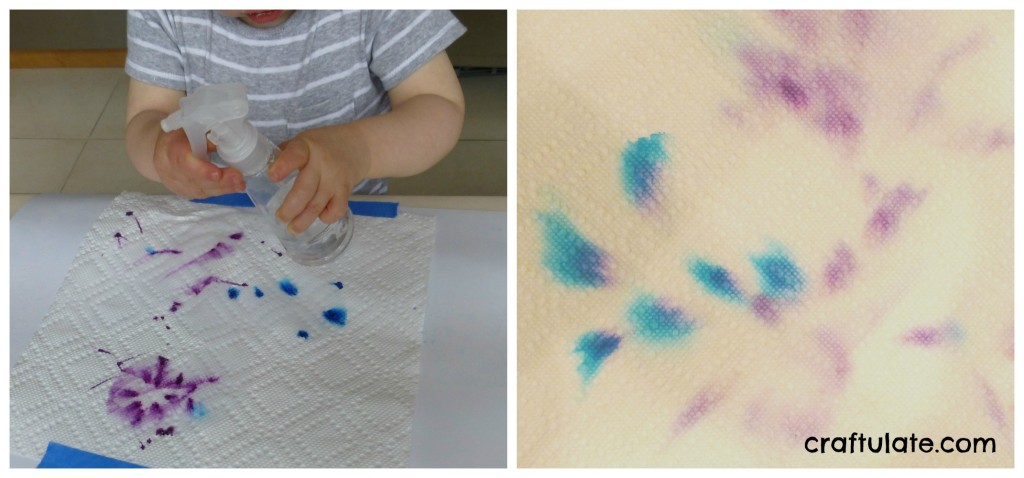 Here is my rainbow picture before and after water: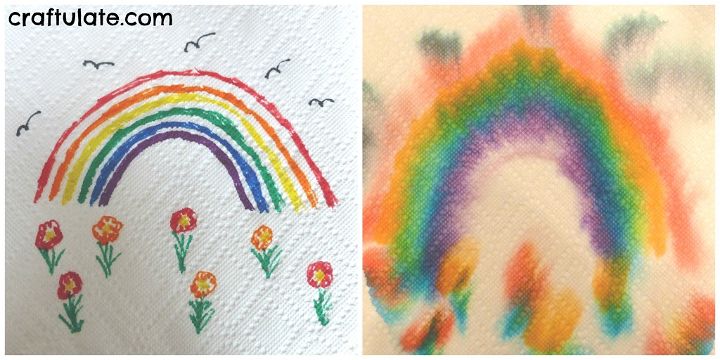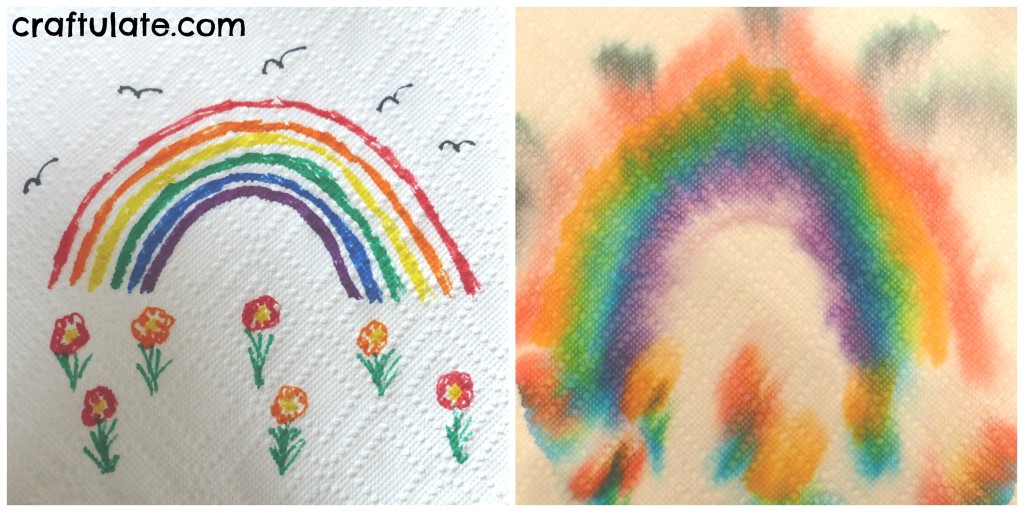 And my mother's butterfly:



Other Paper Towel Art from around the web:
3. Flower Card from Shine Kids Crafts

4. Butterflies 3 Ways from Happy Hooligans

5. Felt Pen Tie Dye from Our Worldwide Classroom

6. Color Wheel from Pink and Green Mama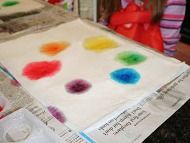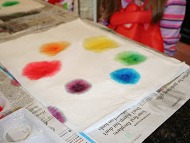 7. Kindergarten Tie Dye Gallery from Apex Elementary Art

8. Group Art Canvas from Teacher Tom

9. Watercolor Clothespin Flowers from Kiwi Crate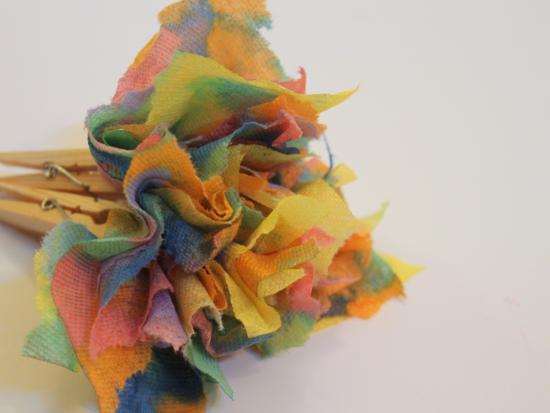 10. Flower Garland from The Sweetest Occasion

11. Printing with Paper Towels from Ink Stains

12. Paper Towel Art with food colouring from Four Little Piglets 

This activity was part of our White Crafts and Activities week.