We have been getting ready for the holidays with this pour-paint ornament craft!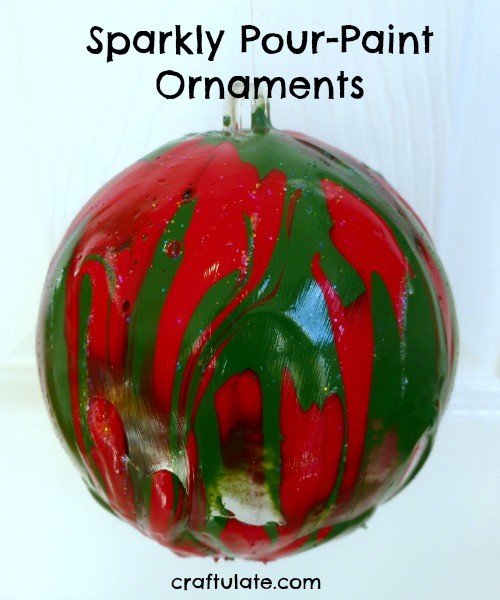 This is a sponsored post written by me on behalf of Plaid. Please see my disclosure policy.
Materials Used:
Acrylic bauble ornaments (I used 100mm diameter)*
FolkArt Multi-Surface Satin Acrylic Paint (classic green and apple red)
Sparkle Mod Podge
Mod Podge Spouncers
*I used clear fillable ornaments for this project. They don't necessarily need to be clear and definitely don't need to be fillable, but I rather liked the idea of the paint pouring down a (sort of) bubble!
I settled the ornament onto a little cup to hold it off the table and keep it steady. Then I poured the paint down from the top.
The FolkArt paint is great quality and very thick, so in some places I had to help ease it down the ornament with a wooden pick or back of a spoon.
The paint adhered to the acrylic really well! The paint was quite thick in parts so I left it overnight to dry. The paint will continue to slowly edge down the ornament, so make sure you protect the surface – or you could even hang it up to dry!The next day I spread a layer of sparkle
Mod Podge
over the whole ornament. If you are unfamiliar with Mod Podge it is an all-in-one glue, sealer and finish. Mod Podge was originally intended for decoupage projects (learn more
here
) but it is now used for
so
much more! It is available in a variety of formulas at retailers nationwide and also on Plaid's
website
.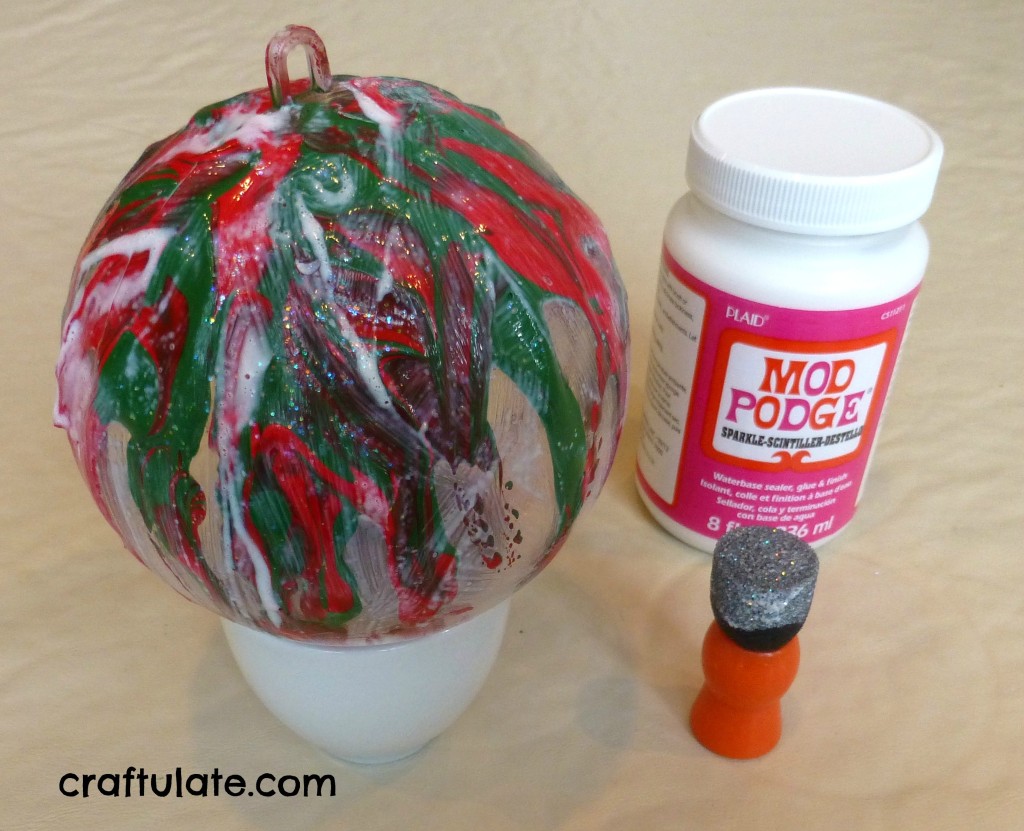 I have always been unsure of which brush to use but these Mod Podge "spouncers" – little sponges with handles – are perfect for Mod Podge application! The sparkle Mod Podge gives quite a subtle effect. There is also a glitter version if you want more impact!
I adapted this craft so that my son could do it too! He squeezed paint onto small wooden ornament shapes, then moved the paint around with a wooden pick, small brush and a spork to get different effects. And yes, I did just say spork.
The next day we painted a layer of sparkle Mod Podge over the painted wooden ornaments.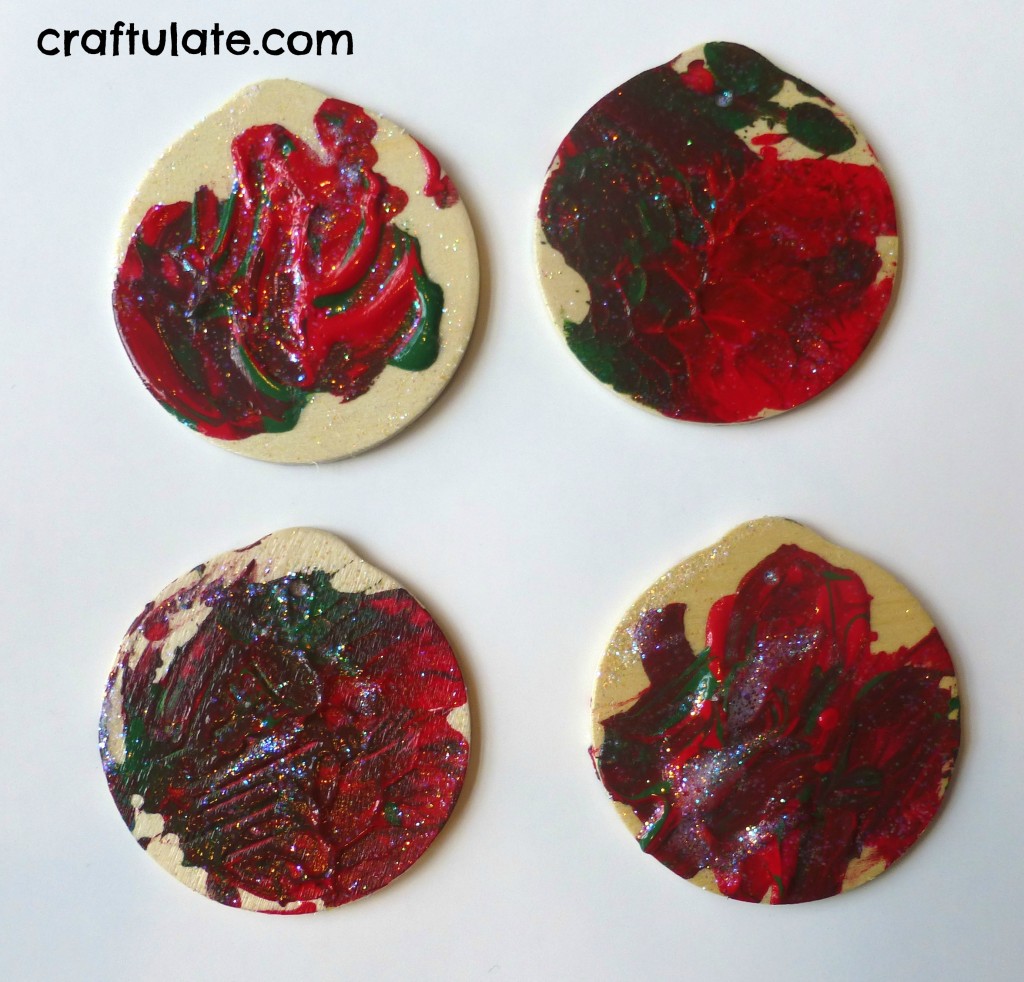 Want to know more about Mod Podge, FolkArt Paint and many more great products from Plaid? Check out their Facebook page, read their blog or sign up for their email newsletter!
This is a sponsored post written by me on behalf of Plaid. Please see my disclosure policy.